Read Time:
4 Minute, 0 Second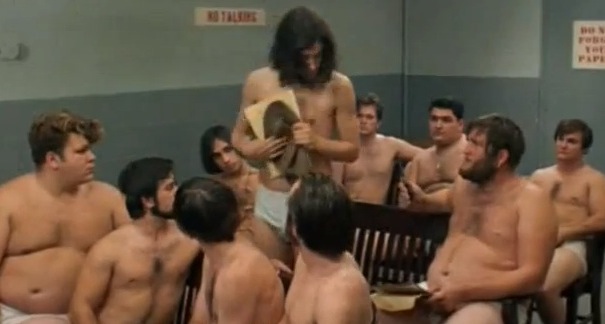 Waving and nodding. I try to do one of these to all bikes of any size, shape or hue, but there is one bloke on a Jap multi I pass on the way to work most days who never responds.
So I stopped acknowledging him. Then a few days ago I forgot myself and waved to him, next day he gave me a huge 'how dare you' glare and has been doing so for a week. Don't get it, I know I ride a superior machine but what he has between his legs will show my lil'Breva a clean pair of heels any day. Perhaps he feels I am below his consideration, in which case I feel sorry for him, or perhaps he just hates people in general and in that case why hasn't he bought a 4X4? Second hand ones are quite cheap these days.
I've just come back from a very enjoyable 7 days in Germany. I know that France has got very expensive but Germany proved to be cheaper than the UK and far better in the bier and food department. Fags are cheaper too.
We stayed at an old disused railway station, Café Bistro Alter Bahnhof Pfalzfeld (Google it), about 50 miles south east of Bonn, which is now a pub, restaurant and campsite, with several old railway coaches turned into accommodation, showers etc. The locals drink there which adds to the ambience. Nothing was too much trouble for Christine Melis and a fine time had by all. She even catered for one of our group who was a vegetarian, which as far as I know means someone who also eats vegetables in Germany.
I came back with an extra inch on my waistline. One of the many things I noticed again was that the quality of the bier encouraged you to drink more slowly to appreciate it better. And of course it doesn't affect your stomach or head next morning.
For those of you who are reluctant to travel abroad or feel your machine isn't big enough, then Germany is an excellent starting point. English is commonly spoken, especially if you try some Deutsche first with simple phrases such as danke schön (thank you) and ein kleines Bitburg bitte (one small Bitburg please).
Oh and never try to chat up the girls, they won't understand what you are trying to do and will have already made up their mind anyway. And do not be too surprised when a German lass apologises for her poor French to you in English, just accept she speaks all three languages better than you do. And all of this in a bar in Bonn called the Babel Fish.
Don't drink large biers either, it normally marks you out as a tourist and the bier tastes better in small glasses anyway.
And definitely don't do what one of our party did, buy cheap booze at the supermarket, yes you save money but that is all, you only pass this way once so enjoy the experience to the hilt.
I took €1450 with me expecting to spend most of it and brought 1000 back, so that's Lommel in Belgium (third weekend in August) sorted then.
My bike was a 48 bhp Guzzi 750 with a max real world speed of 87mph fully loaded. I've recently fitted a 3 Givi box frame made by Keith and Sue Nock (Nock Electrical) specifically for the li'Breva (Sue has one) and the carrying capacity over the Hepco and Becker boxes is immense. The quality of the frame is far better as well, hand welded (by Sue) and plastic coated with stainless fittings. The total package was only shown wanting when we accidentally strayed onto an autobahn, and that was probably more my dislike of such things than the bike and anyway, as I was leading, I un strayed off it at the earliest opportunity and all was well again.
This was my first European trip leading and whilst the Garmin sat nav was fine 99% of the time, there was a closed roundabout in Holland about 25 miles from the Hook which it couldn't work around, so as my Philips European Atlas was useless in this situation we just headed for the autobahn via Rotterdam and then the Hook. Very blowy and very wet but we got there.
A 2013 Philips European Atlas is presently for sale cheap, I am going to buy proper maps again in future.
And on the way into work today I got an almost imperceptible nod from the bloke on the Jap multi. It may have the bike causing his head to wobble but I think not. I am invincible. Yee hah.
Ride Safe
An ancient Guzzisti
Ian Dunmore