Read Time:
8 Minute, 48 Second
It's the 4th of August and I'm off to the old airfield at South Cerney for the 39th Annual Gloucestershire Steam Extravaganza.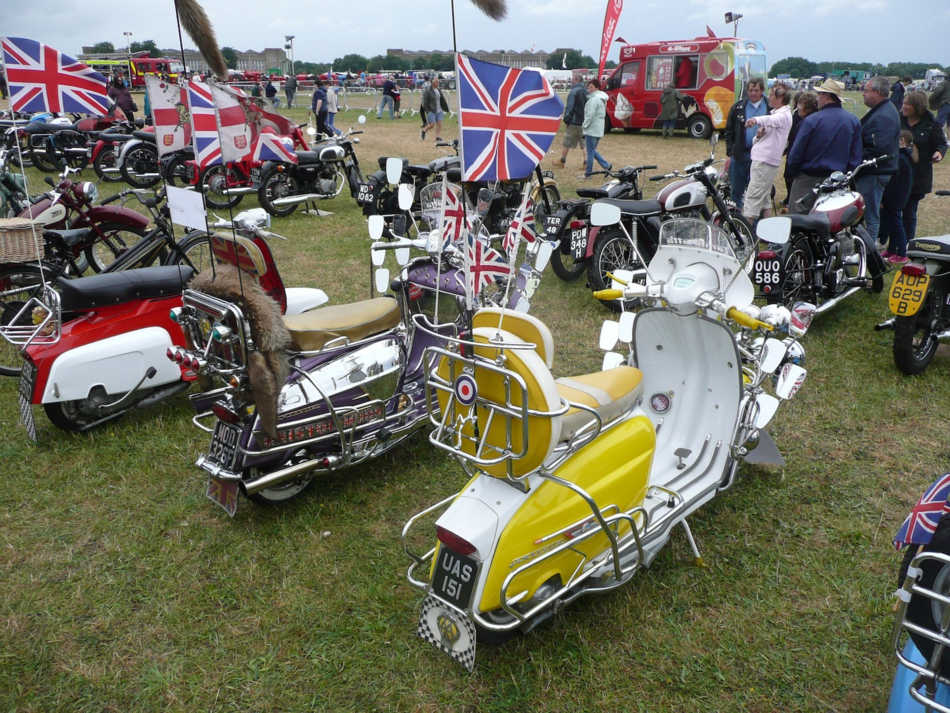 I've been going to events like these for over 30 years and you may wonder, as with many of my opening paragraphs, what on earth this has to do with biking. Well, although I'm a big fan of external combustion engines, the vast majority of these types of event also include excellent vintage bike shows. Today is the last day and, unlike the preceding two, whoever controls these things has decided it should rain. Not proper rain, mind you, but intermittent, wind propelled, spray-in-the-face type rain. But that's OK because we're British and rain is part of everyday life here; it's why our countryside is so green and our cows' udders are so full.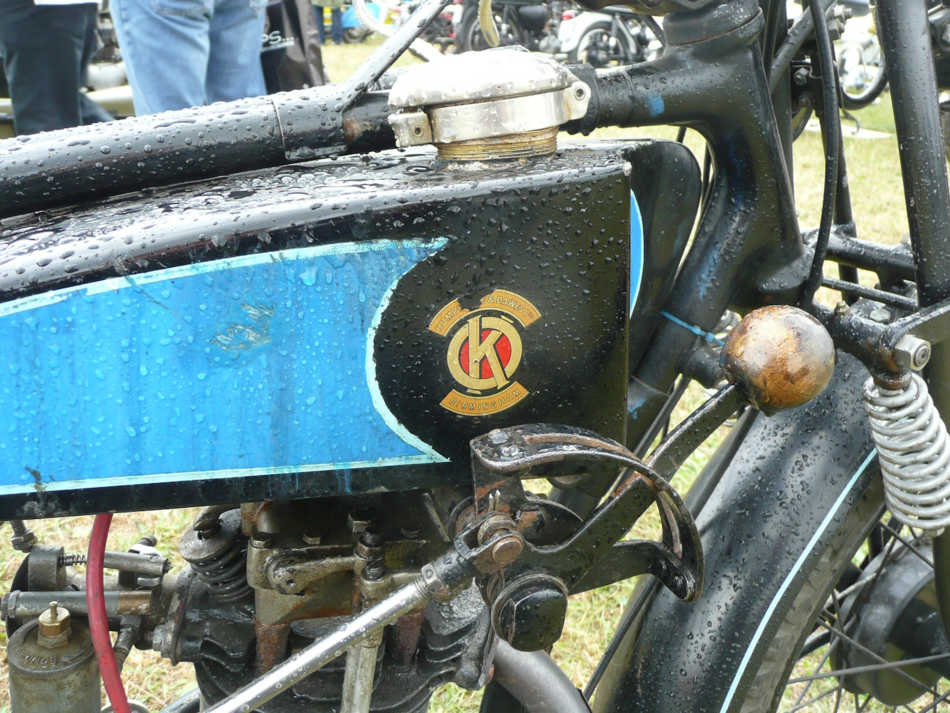 A fresh hosing of horizontal precipitation breaks out just as I park up so I wait vainly for it to subside, before getting out the brolly and fold-away cagoule. I subscribe completely to Billy Connolly's observation that there's "no such thing as bad weather, just the wrong clothes". Nevertheless, the family next to me all get back in their car and leave without entering the showground and I disdain their lack of national spirit and resolve. Why would they come all the way out here and then leave at the first drop of rain? As it transpires the shower is over by the time I've paid my ten quid entrance fee (just cheap enough to prevent me foaming about 'the old days' and beer at 'thruppence' a pint). I imagine the family that left will only be halfway back to Swindon before having to confront their own stupidity.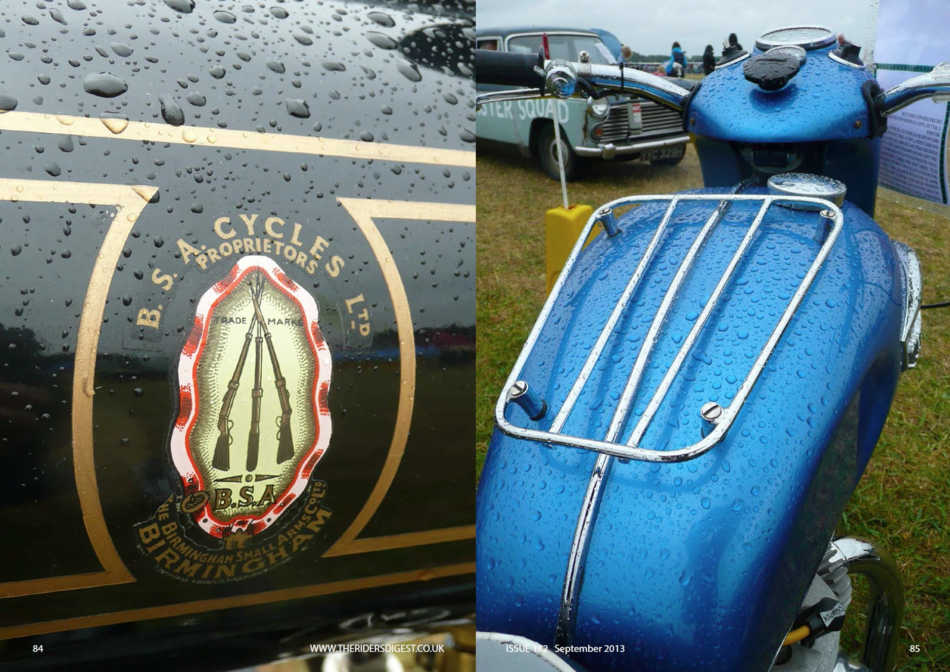 Once inside I head straight for the bike section, not just because it's the bit I most want to see but also because I'm meeting father-in-law, who is exhibiting his 1920s OK and has been camping here for nearly a week with mother-in-law. Before I get there I'm drawn to a sprightly old chap in an immaculate red boiler-suit and the kind of cap that sailors, boiler-men and revolutionaries used to wear. It's legendary stuntman Dick Sheppard, who holds the official world record for walking away from (or as he said "being cut out of") 2,003 car wrecks in his professional stunt career. Later on the ringmaster put it more colourfully by saying, "he's written-off more cars than Gordon Brown's scrappage scheme". Like so many, Dick started back in the post war era on bikes and later formed a team called the Disaster Squad with the expressed intention of destroying cars for the entertainment of the public. At the height of his career he was destroying 18 cars a week at shows and during TV work in between, as the resident stunt man at the BBC. He would go on to crash cars for the James Bond film franchise and drive one of the Minis in the Italian Job – Bravo, Mr Bridger!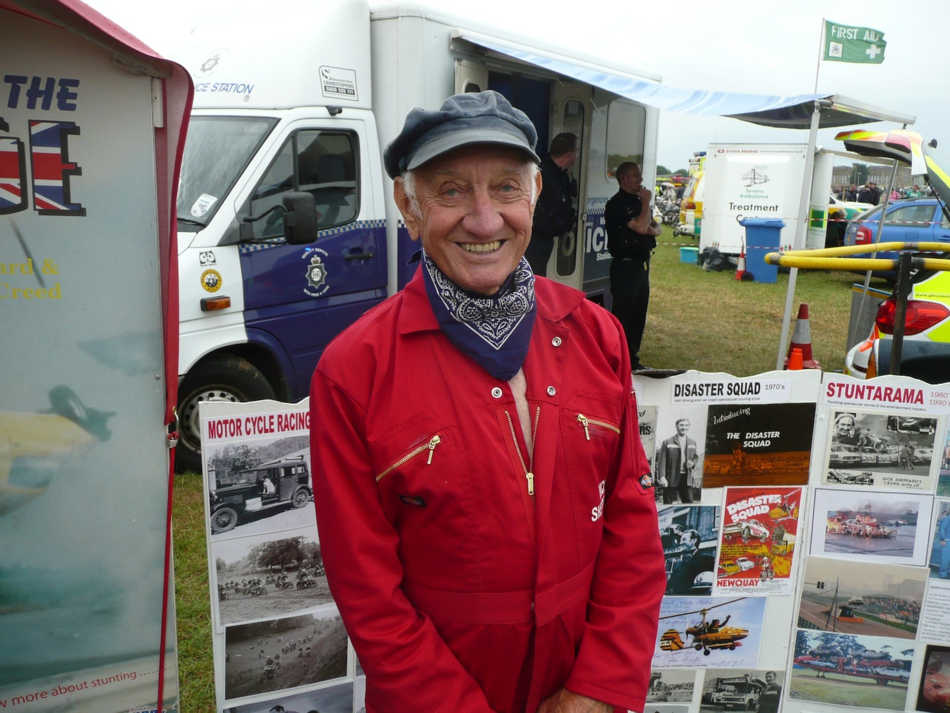 And that's the kind of encounter you can have at a Steam Extravaganza. 83-year-old Dick is charming and utterly engaging. He's here to open the show but also to promote his latest book Close to the Edge, although the prequel My Wild Life in Gloucestershire looks fun, too, if one my be permitted to judge a book by its cover (small boy in school uniform holding a catapult with two bikes emerging from blazing straw bales in the background!). For many years he also held the official world record for riding a bike through the longest tunnel of fire but it has been 'officially' bettered by two blokes on a racing sidecar outfit last year… not the same thing in my opinion!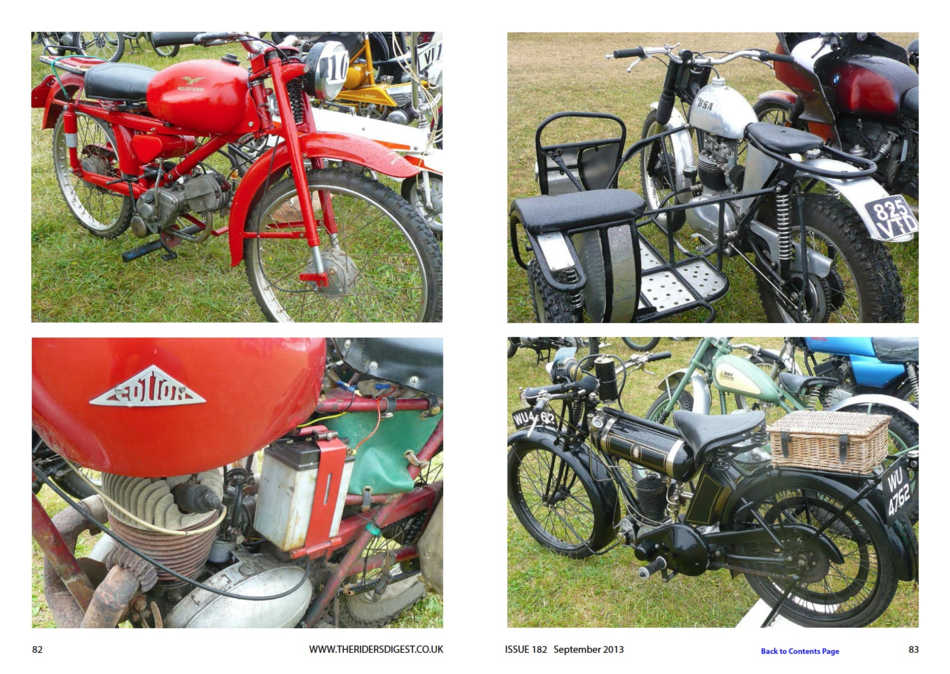 My spirits are high, I feel my crisp tenner is already well spent and I haven't even reached the bikes yet. Once there I meet up with father-in-law and we start chatting and snapping pics. You can see for yourself the eclectic mix of machines and the levels of care and enthusiasm that have gone into their preservation and restoration. I chat to a large man who's looking at the Honda CBX1000 beside me. It seems odd to men of our age that this could be a 'vintage' machine, and perhaps it's not strictly within the definition but it's no less interesting for that. He says he has one at home but wants to sell it as he doesn't ride it much these days. He'd rather it went to an enthusiast, "someone who'd do it up and bring it here next year".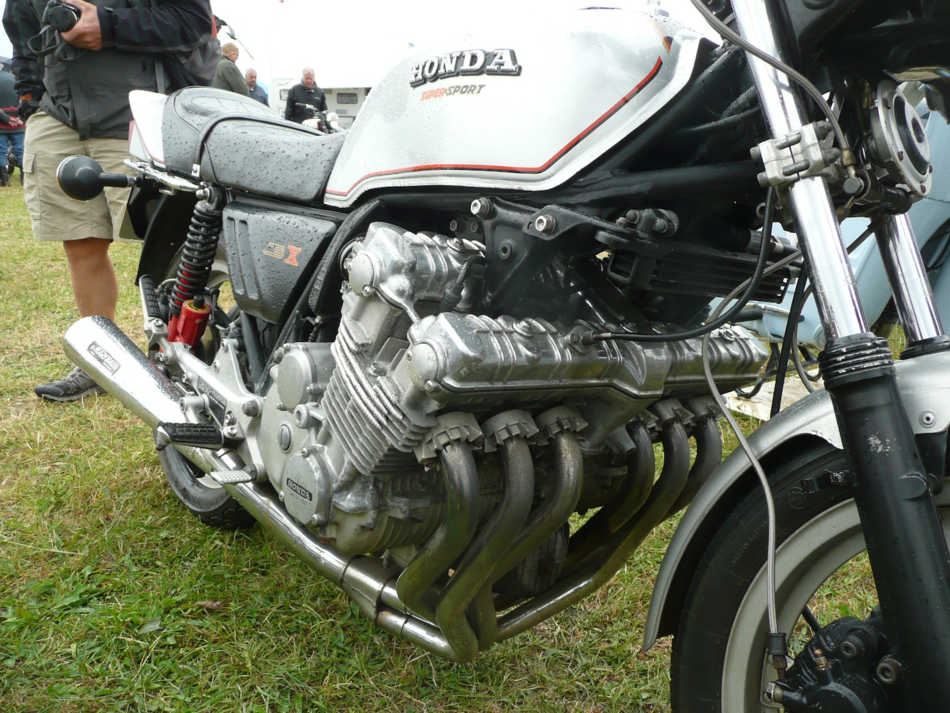 The bike section is dwarfed by everything else but it is still a significant concentration of interesting machinery. And as seems traditional, it is alongside another roped off area full of stationary engines, many driving generators with pretty arrangements of light bulbs or pumping water round small closed-loop systems of copper pipes and old troughs, the owner's dog sleeping watchfully in the shade of a large tank of cooling water.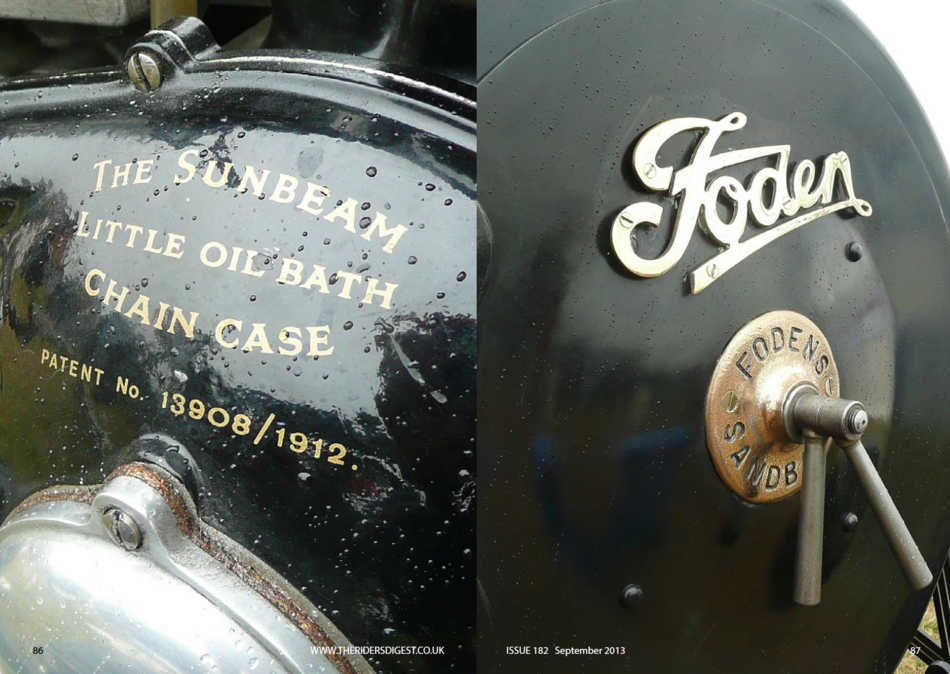 This is what I love about these shows; there's so much here. It's a window onto our true passions and interests: strange and exotic bikes; American cars; tractors; steam wagons; military vehicles; fire engines. Husbands and wives dressed in full military uniforms, real machine guns sticking out of real armoured cars and olive green trucks. Some of the machinery is colossal – where do people keep giant cranes and traction engines in a world increasingly congealed with scrofulous 'rabbit hutch' houses on ever-sprawling estates with aimlessly contrived street patterns, little parking and gardens so small you could trip over them?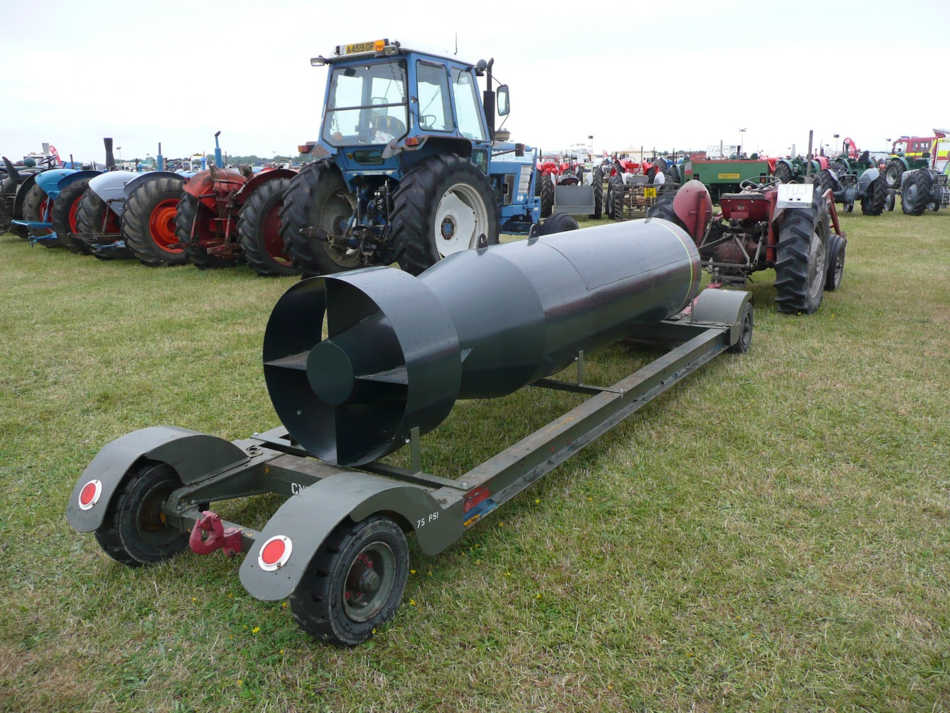 It's all so familiar and real, but strangely not real. The background thrum of generators and the crump-tish, piccolo cadence of fairground organ music blots out the real world beyond the perimeter fence. It's a feeling I know so well but never really thought about because it seems so natural to me. It has a whiff of the travelling fairground – in fact these shows nearly always include an actual travelling fairground. I settle down on a straw bale to ruminate more fully on these emerging thoughts with a pint of proper cloudy cider and a hot Cornish pasty. It starts to rain again and I shelter quite contentedly under my umbrella.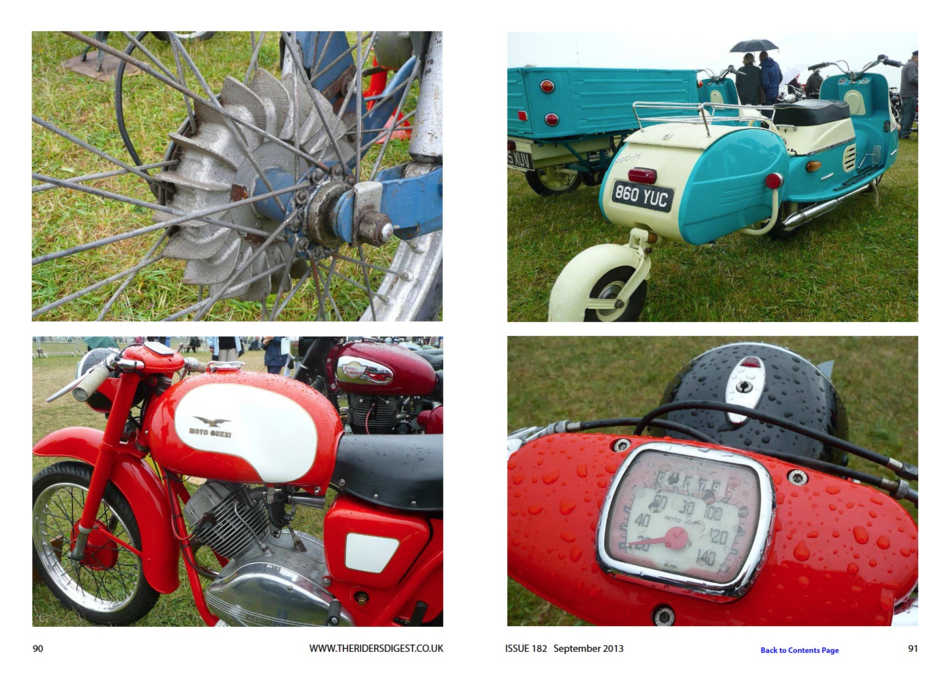 The first thing that strikes me is that everybody seems happy, despite the weather. It's only water, after all, and doesn't seem to dent the fun a jot. I suspect everyone is happy because there is a common bond between the people exhibiting things and the people who have come to see them. And people who are interested in the bikes also seem interested in everything else as well, and vice versa. These shows seem to be about much more than nostalgia for old machines, they are like special moments in time and space where we push away the depressing world of debt and work, of management-speak and petty regulations.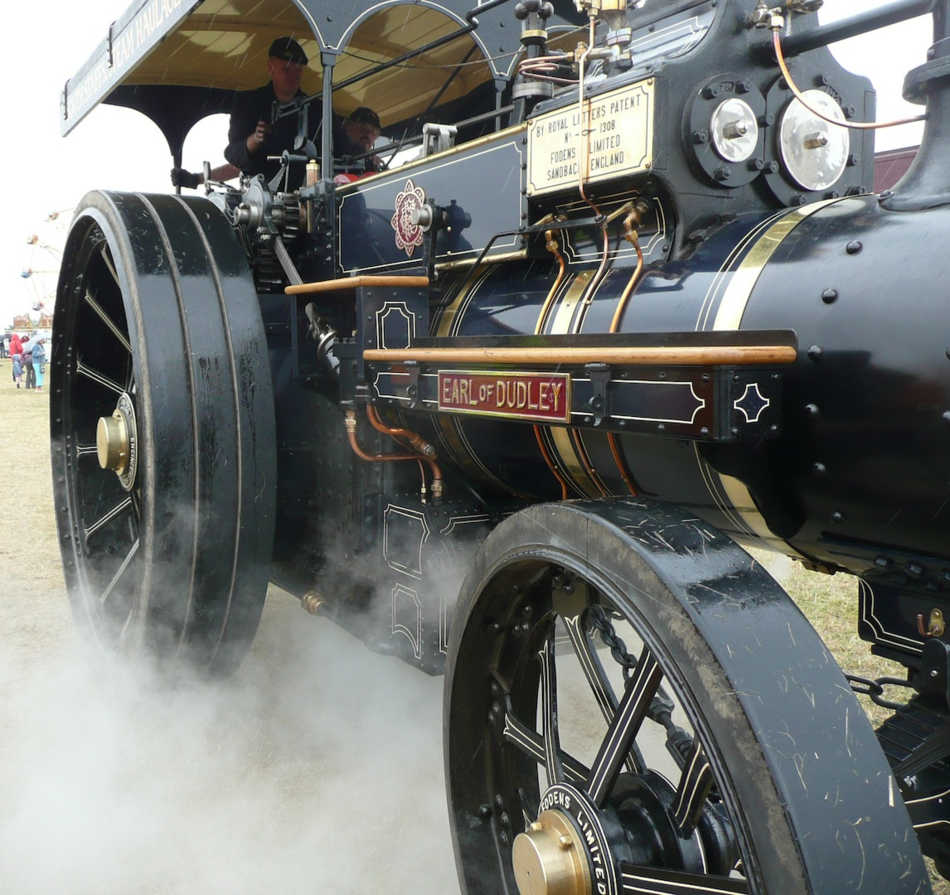 We create temporary communities that are larger than the market town I live in (population 6,000) and with more retail outlets. There are many dozens of stalls selling plants and tools and old bits of everything. There's food and drink and ice cream, and blokes demonstrating the latest 'must-have' product for polishing, painting or sharpening whatever it is you think you need to do the thing you love to do when you're not being forced by economic circumstance to do the thing you least like to. The prices of things are cheaper than eBay and you don't have to pay delivery. And you can haggle with the vendor and share a joke or a story about a bloke who trapped his finger in one of the things you just bought, but it was alright in the end because his wife said it stopped him picking his nose in public!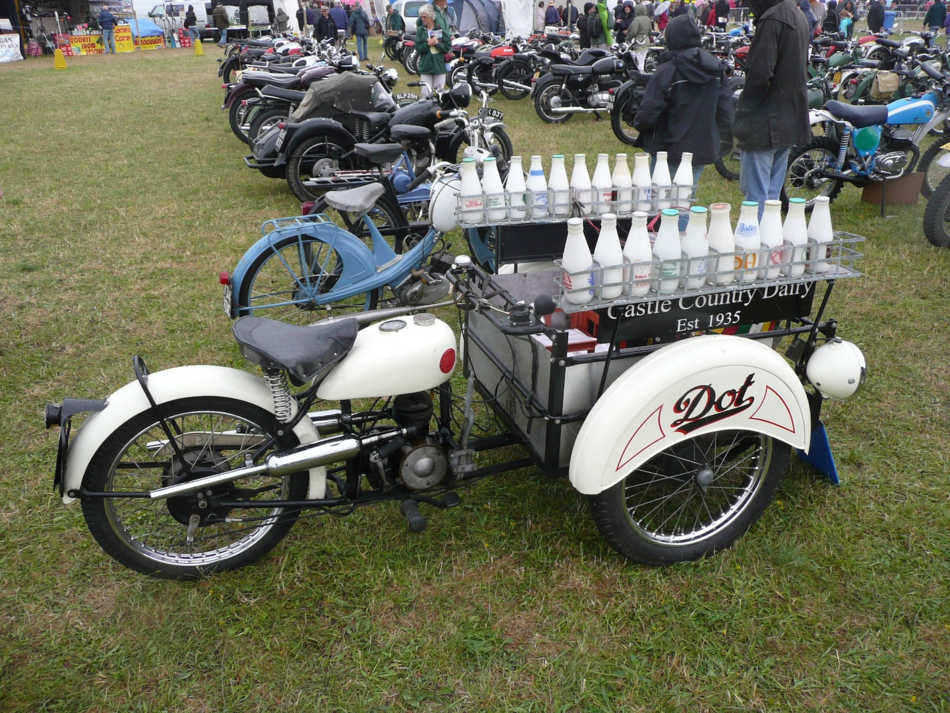 These shows create a world that attempts to be free of the avarice of normal life, a world of kindness, interest and eccentricity. It's interesting because I suspect it's a world we would rather live in than the one we actually do. It's an escape from politics and economics, from game shows and 'reality TV. Hardly anyone is using their smart-phone. These shows seem peculiarly British but there are similar ones in the US, Canada and Australia, so perhaps it's an Anglo-Saxon thing we have exported to our former colonies.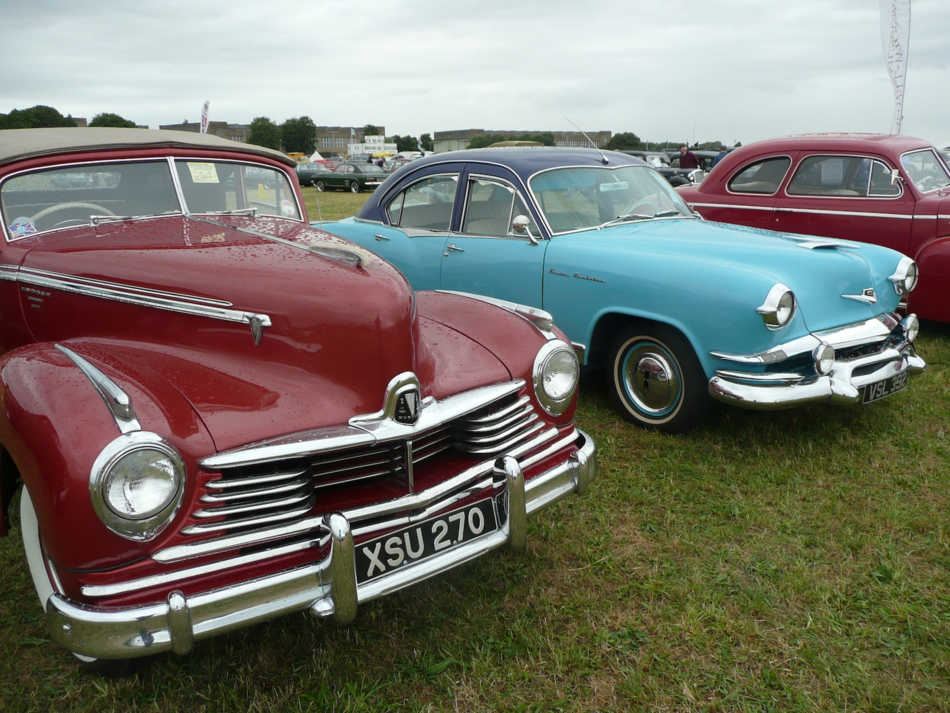 I have a hunch, however, that it's an even older phenomenon than that. If you know where to look you can see Uffington from here, where a three thousand year old image of a horse is carved into the chalk of the hillside. I have long suspected that these images were used to signpost the places where ancient horse fairs were held rather than the pseudo-mystical clap-trap promulgated by the legions of wannabe pagans and some of the more impressionable academics. These fairs lasted well into recorded history and are an important part of our cultural DNA. There would have been eating and drinking, and music and fun. There would have been displays of skill, trading of horses and livestock and dogs. Distant friends would have met, new friends and trading alliances made, and then it would all pack up until the fun started again next year.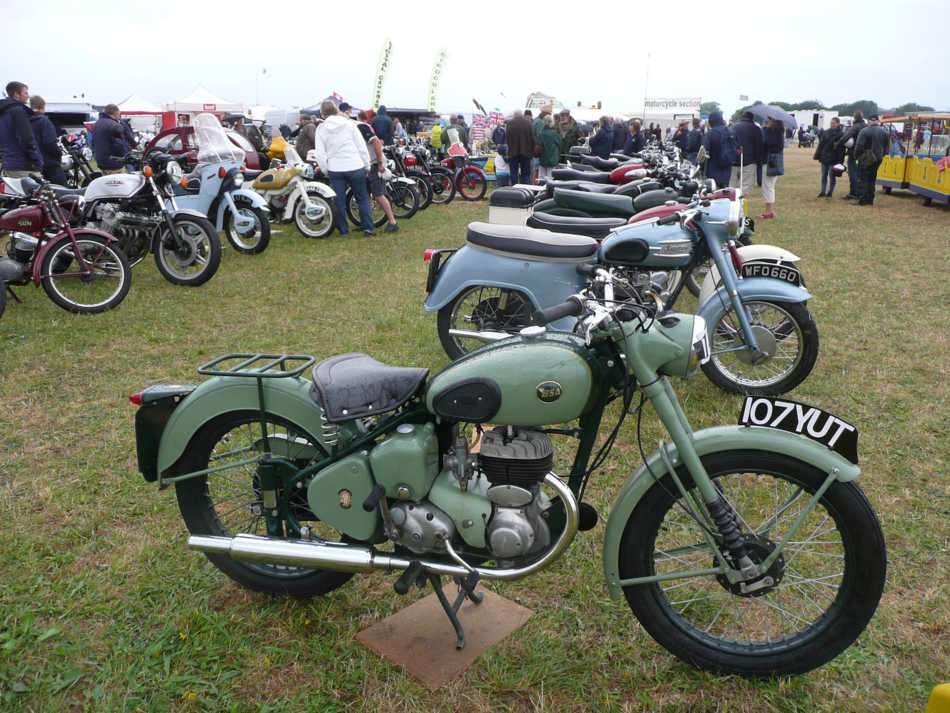 I don't think it's too fanciful to see the bikes here today and all the other things as being any less than the natural continuation of this ancient tradition. I think we get exactly the same from these shows as our ancient forebears did. And they are not all as big as this one and The Great Dorset Steam Fair at Tarrant Hinton. My favourite show is not far away in Lambourn, a small affair held as the bluebells flower in spring. It's less intense but has it all. These events are one of the best places to see bikes and talk to their owners. And if you like real beer and cider and music and good food, and friendship and old machines generally, and don't mind poultry and livestock, and dogs and children running about enjoying themselves then that's all a bonus.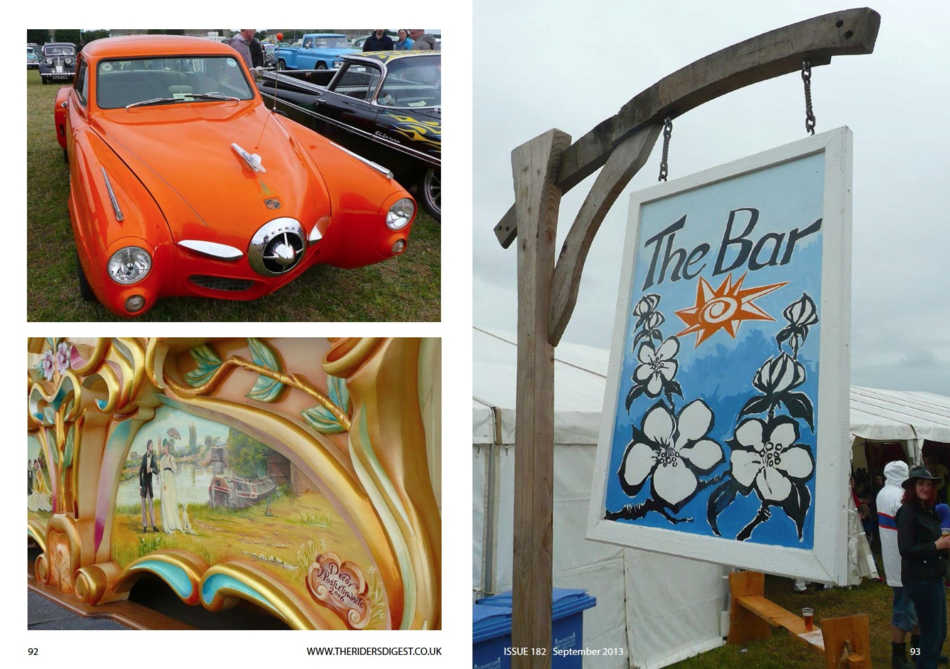 Oldlongdog