Read Time:
2 Minute, 48 Second
Sunday the 4th August dawned sunny. I rolled the Silver Fox from the garage and my son Anthony brought out his Burgman 400. Together we set off on the A65 leaving Leeds urban sprawl behind us.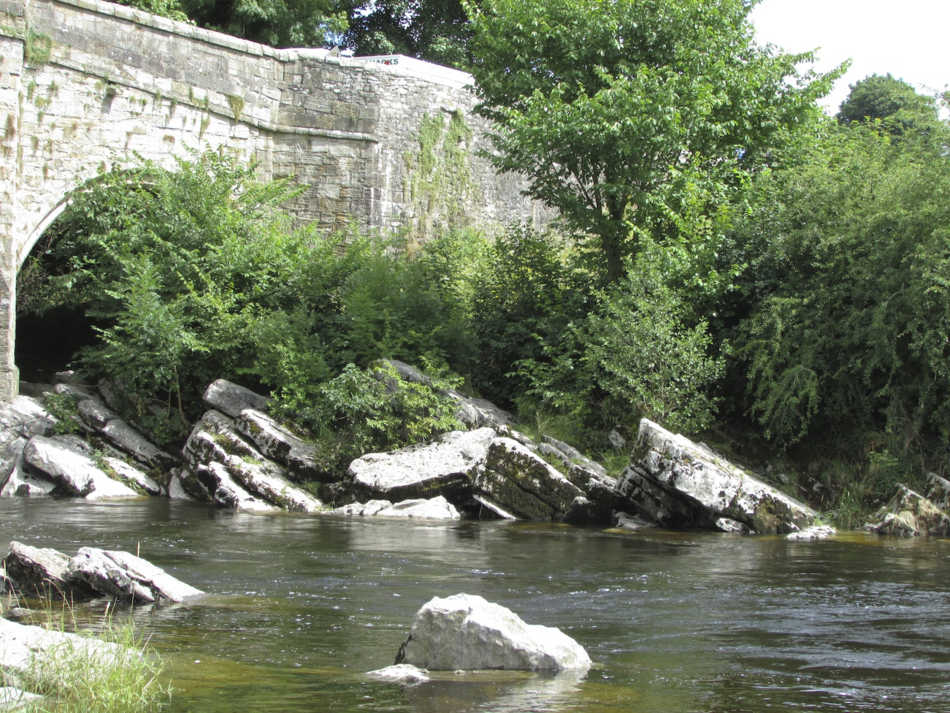 We rode northwest through Otley and Ilkley but bypassed Skipton before heading into the open countryside of the Yorkshire Dales in glorious sunshine. Settle, Newby and Ingleton drifted by as we approached Cowan Bridge and on into Kirkby Lonsdale where we left the A65 and turned right onto the A683. About a hundred yards or so from the junction, a large number of bikes were already assembled in the only place in the UK (or so I'm told) where a bylaw states that only bikes are allowed to park on Sundays and bank holidays.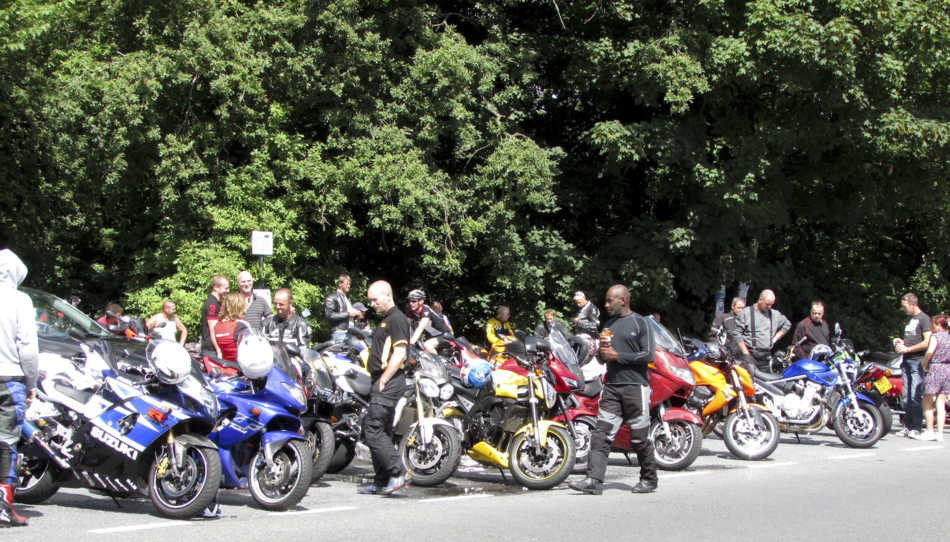 For those of you who have never been, Kirkby Londale is famous for the Devil's Bridge, built in the 13th Century it crosses the River Lune. It's set between the Yorkshire Dales and the Lake District and is only a few miles from Kendal. The devils Bridge towers above the river and diving from it into the treacherous waters below are both dangerous and against the law, but that doesn't seem to stop the foolhardy from trying…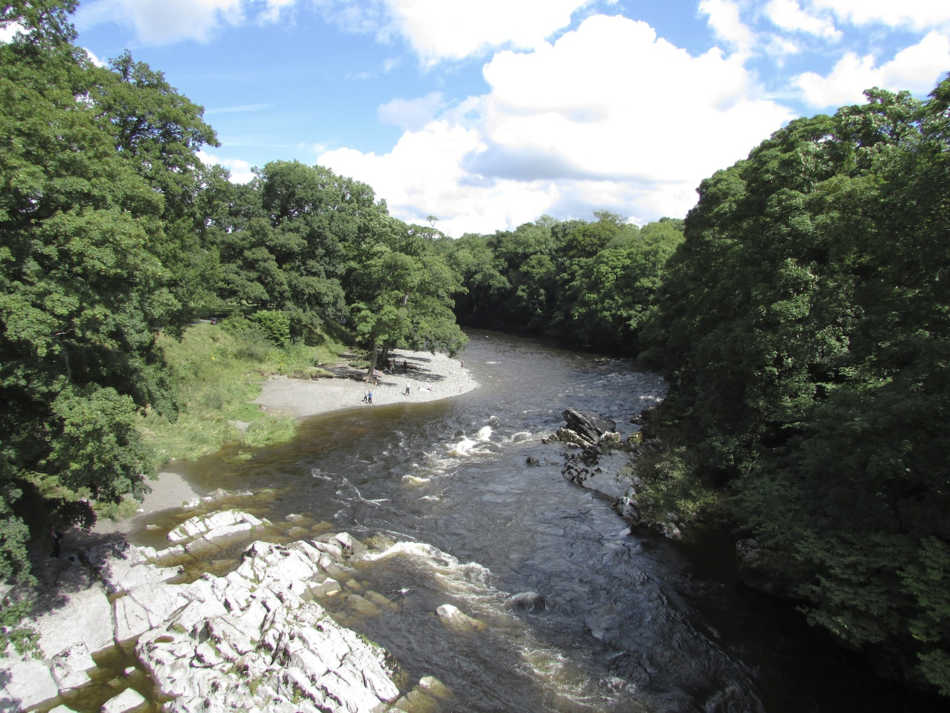 It's also famous for the bikes and bikers of all ages, who congregate there every Sunday from across the north of England.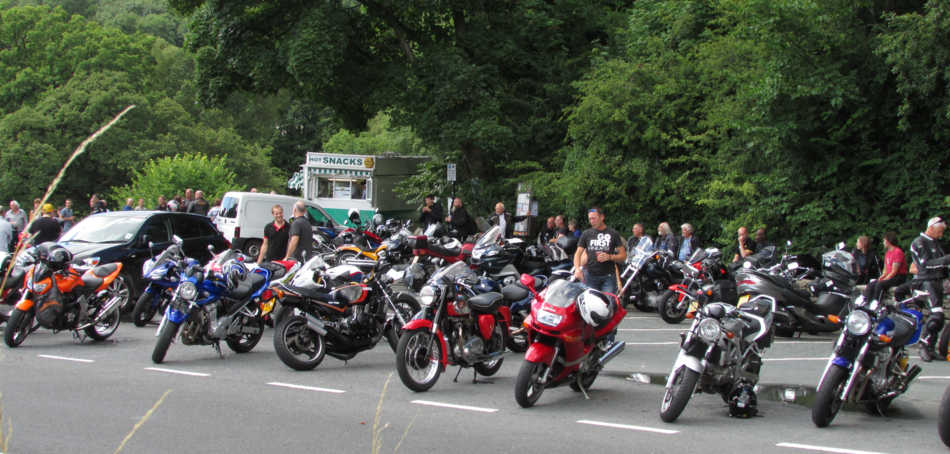 I spoke to one such biker who had been coming to the Bridge on and off for over thirty years. He told me of the times not so long past when wheelies and donuts were the order for the day and an occasion when one rider was busy showing off his prowess at burn-outs when his bike suddenly found grip and shot off into a brand new Yamaha flattening it and a whole row of shiny bikes. He was almost lynched! Thankfully there were no such antics whilst we were there.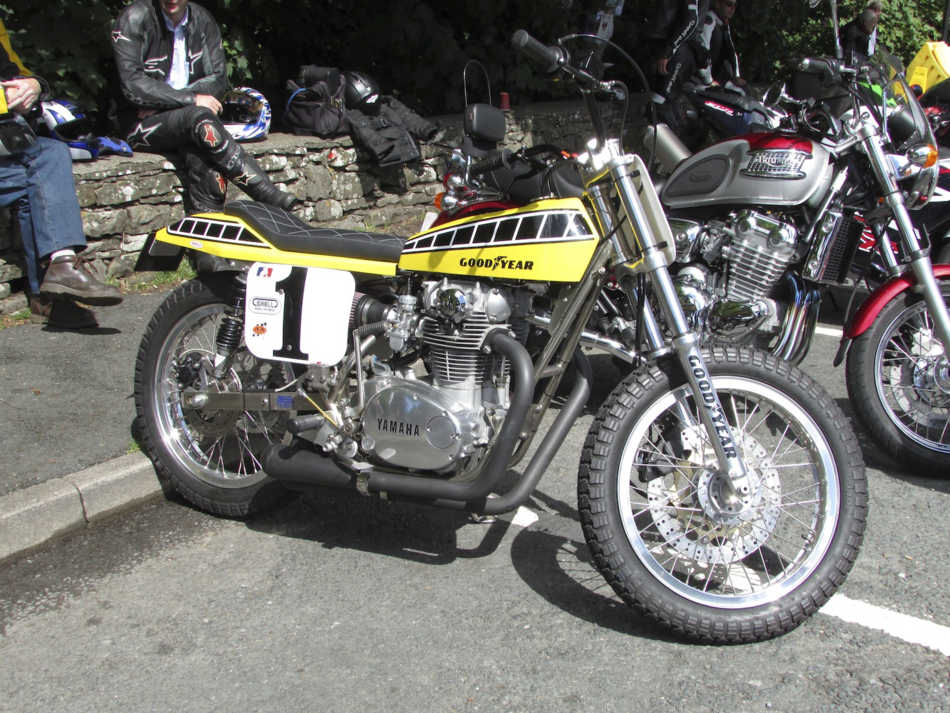 In fact the venue was as relaxed as you could wish for, there are a couple of burger vendors and an ice-cream van so getting a quick bite to eat is not a problem. The topic of conversations revolved around the bikes, the route they took to get there and where to go afterwards. All of the people I chatted to where happy to talk about their bikes and when I asked if a photo was OK I got a thumbs up from every one of them.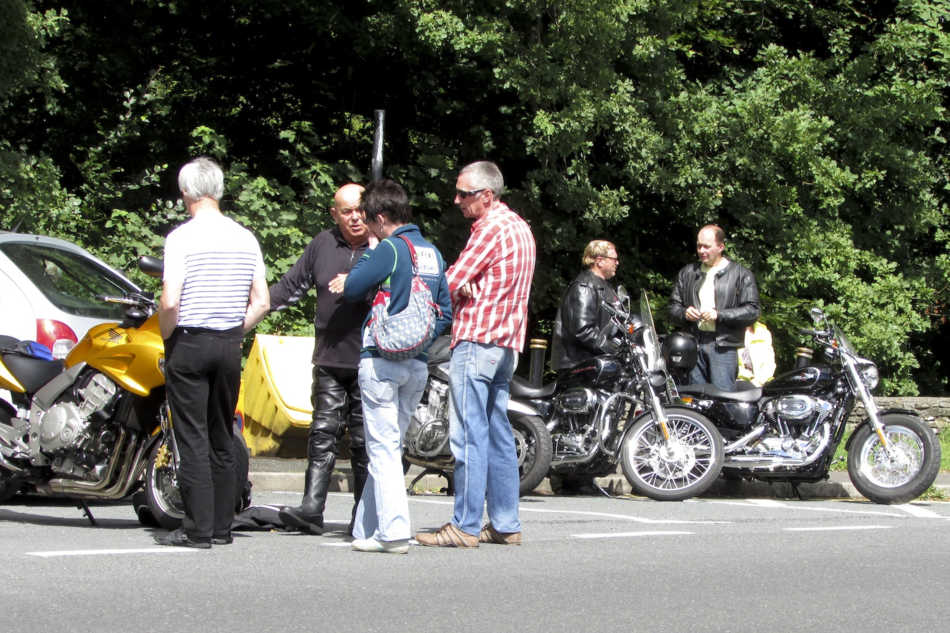 There were bikes of all shapes and sizes and riders to match, there was even a scooter, just the one, Anthony's Burgman actually and he watched it nervously fearing if he looked away it might end up in the river. He needn't have worried, all bikes seemed welcome and besides it was a lovely day and the river was too far to drag his bike.
Whilst the majority of the rides parked were sports bikes there were also examples of classics such as a bright red BSA and the almost compulsory Harley Davidson.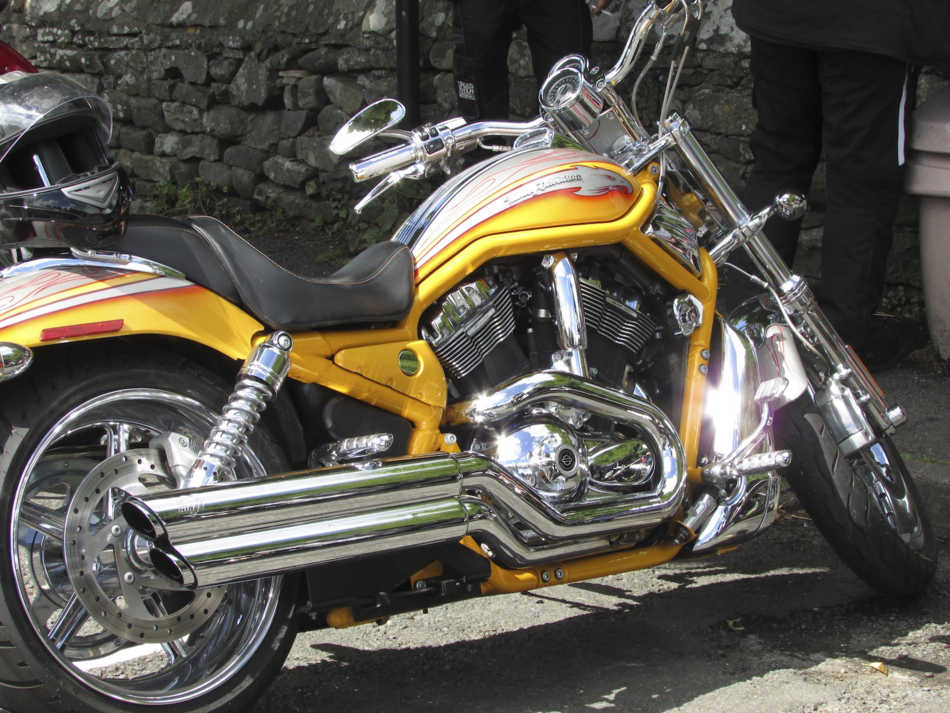 The ride to the Devils Bridge was one of the best I've done for a while. The trip there and back was about 110 miles from Leeds, and every one of which was worth it. So if you're heading for the Lakes and fancy a stop on the way…
Nick Lojik