Read Time:
5 Minute, 13 Second
The Horizons Unlimited (HU) website and forum for overland travellers was started way back in 1997 by Grant and Susan Johnson, a couple of Canadians who had spent 11 years on the road with their airhead BMW.

It's now an incredible resource for travellers, providing information on everything from border crossings and shipping, to bike preparation and great things to see and do while on the road. Most importantly because it's updated constantly by riders who are actually out there doing and experiencing the world, it is always bang up to date.
When I blew a shock absorber in Central America I put up a post explaining what had happened and then calmly went for a beer. The following morning I had messages from riders who knew of great mechanics in the area, places where I may be able to get a replacement and even one couple who said they had sourced one in Mexico and if I wanted them to buy it, they'd strap it on their bike and would be with me in 10 days!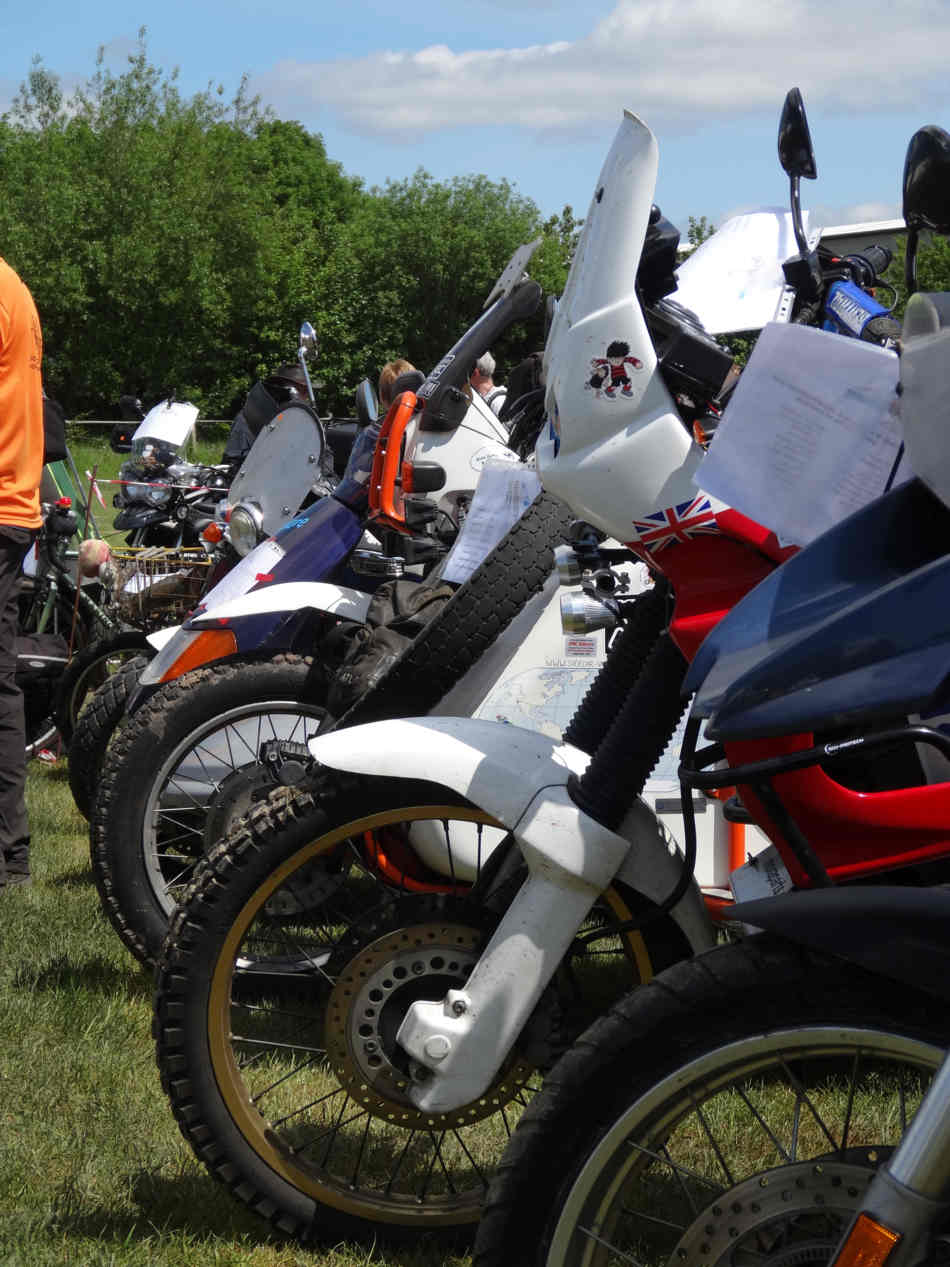 It seemed only natural for users of the HUBB (Horizons Unlimited Bulletin Board) to eventually meet up in a more organised way than just by chance while on the road, so the HUBB meetings were soon born. They now exist all over the world, but the largest is in the UK and this year it was held just beside Donington Park, right in the heart of the country.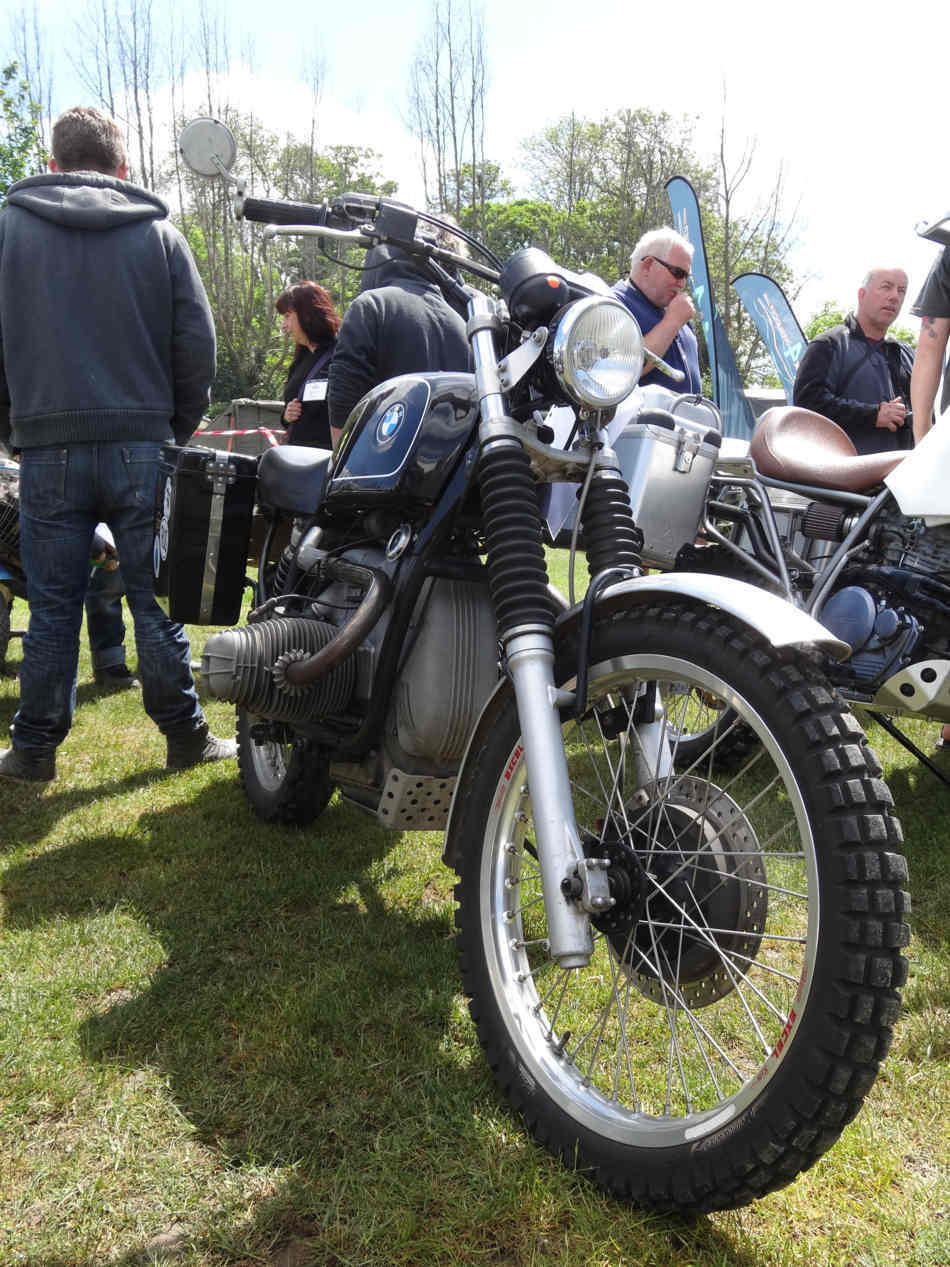 This year published authors like Sam Manicom, Mike Carter, Ted Simon and Lois Pryce were giving presentations across the 5 rooms, but there were also workshops on subjects as diverse as tyre changing, camp cooking, first aid, how to make a film or get an article published etc.
It's an event like no other and this year it grew to include overland cyclists, 4×4 users, even kayakers! What's particularly beautiful about the event is that the most unassuming people have the most incredible stories to tell and everyone is approachable, regardless of how they travel. The majority of attendees were using motorbikes – everything from a C90 that had been ridden back from Malaysia to the new water-cooled big GS BMWs – and as such most of the trade stands reflected that.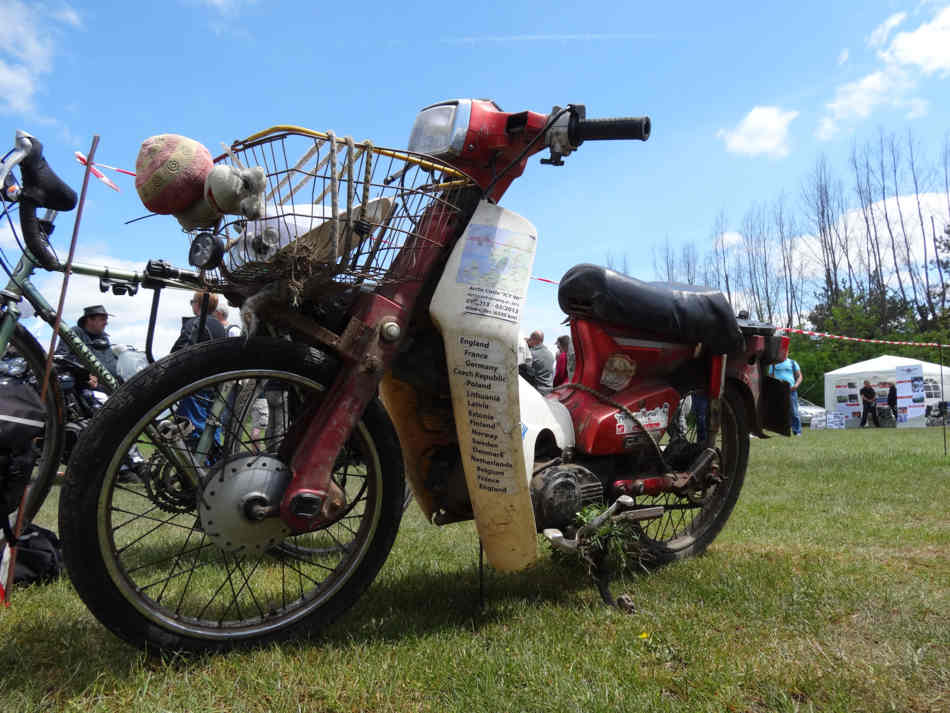 Adventure-Spec were the headline sponsors of the event this year and their support was vital as it was a whole new venue, with new challenges for the organisers, but the adventure motorcycle industry was generally enthusiastic.
Overland Magazine was there and was finally able to catch up with the globetrotting Nathan Millward to present him with part of his Book of the Year Award prize, for the fantastic 'Long Ride Home' published in the UK last year. Continental Tyres had agreed to put tyres on the winner's bike and Nathan had just arrived from Alaska. He chose stylish whitewalls for his 110cc Honda…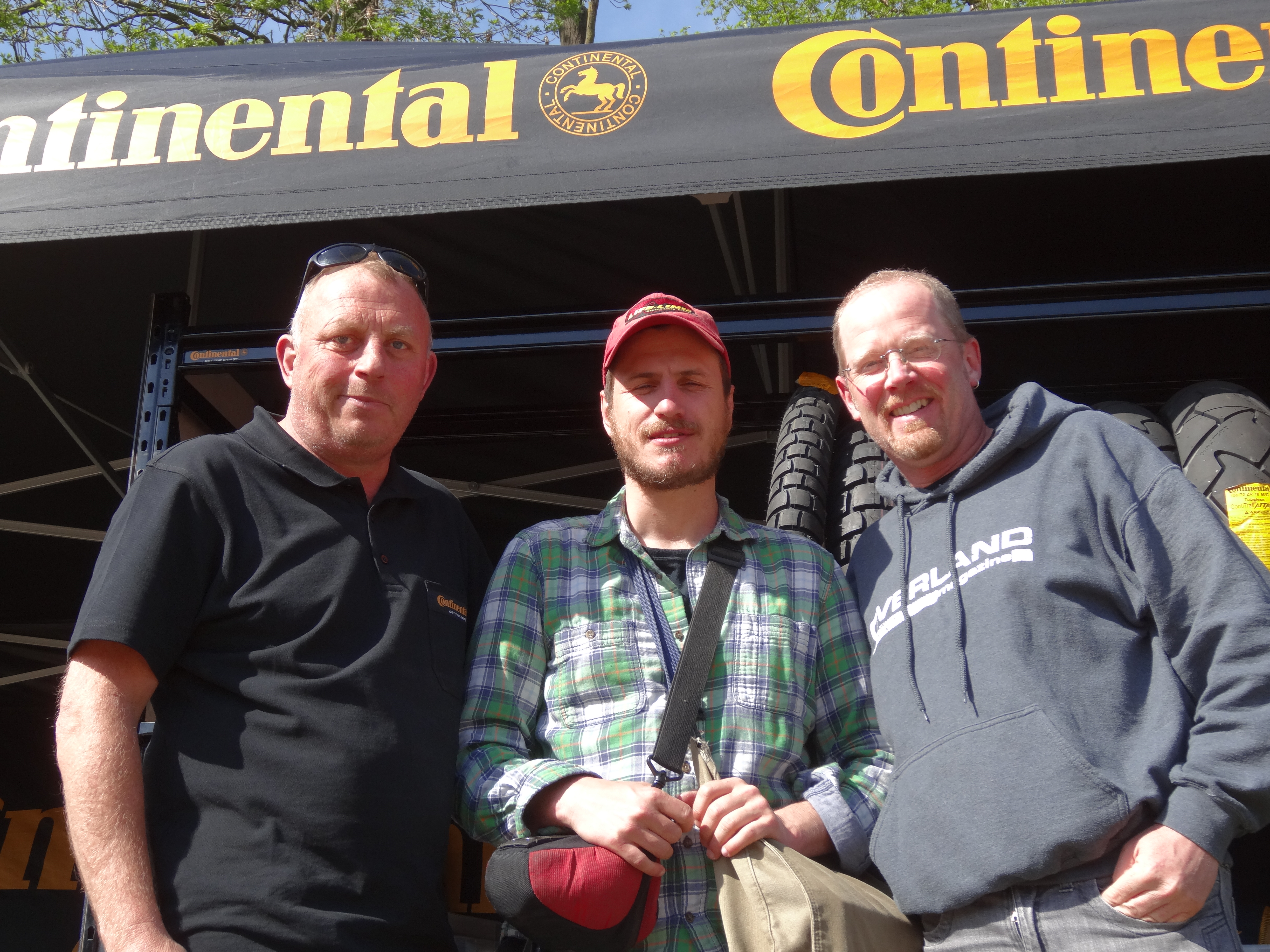 Travel-Dri was there offering everything you could possibly need for life on the road and there were bike preparation companies like Zen Overland to offer help and advice. Luggage manufacturers Metal Mule and Stahlkoffer had excellent stands and then there was James Cargo who provide international shipping services once your machine is prepped and good to go. But if you haven't got a year off, there were all-in travel companies like Kapstaad in attendance, specialists for that 2-week South African fly-ride you always promised yourself.
The weather wasn't great for set-up on Wednesday, but by Thursday afternoon things were much more promising. The ground however, was still soft in the area that had been set aside for the skills riding course and the slow ride competition, so all the hard work Ian Underwood and the other volunteers had put in developing the course could have been for nought. But that's not what HUBB UK is about, so loads of happy attendees got stuck in to move the whole thing to a completely separate field. The show always goes on at HUBB!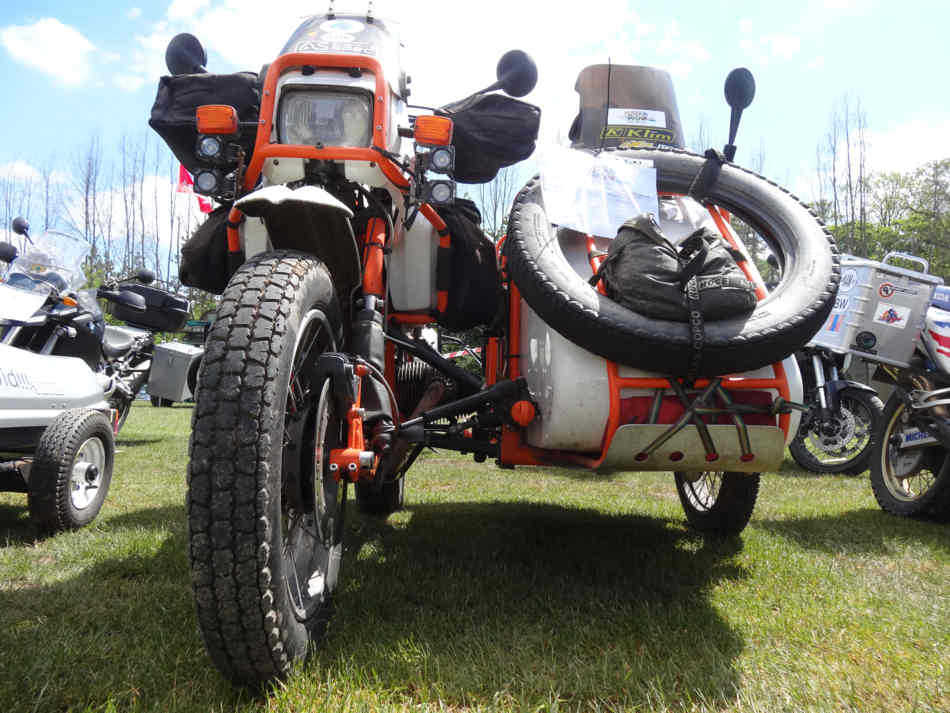 And with the sun out the bike show took place on the Saturday with yours truly performing the terrifically difficult job of judge. Categories like furthest travelled were easy, as one of the most likeable characters in the world arrived; Ian Coates has spent 14 years on the road with his Africa Twin and has more stories than Penguin Books.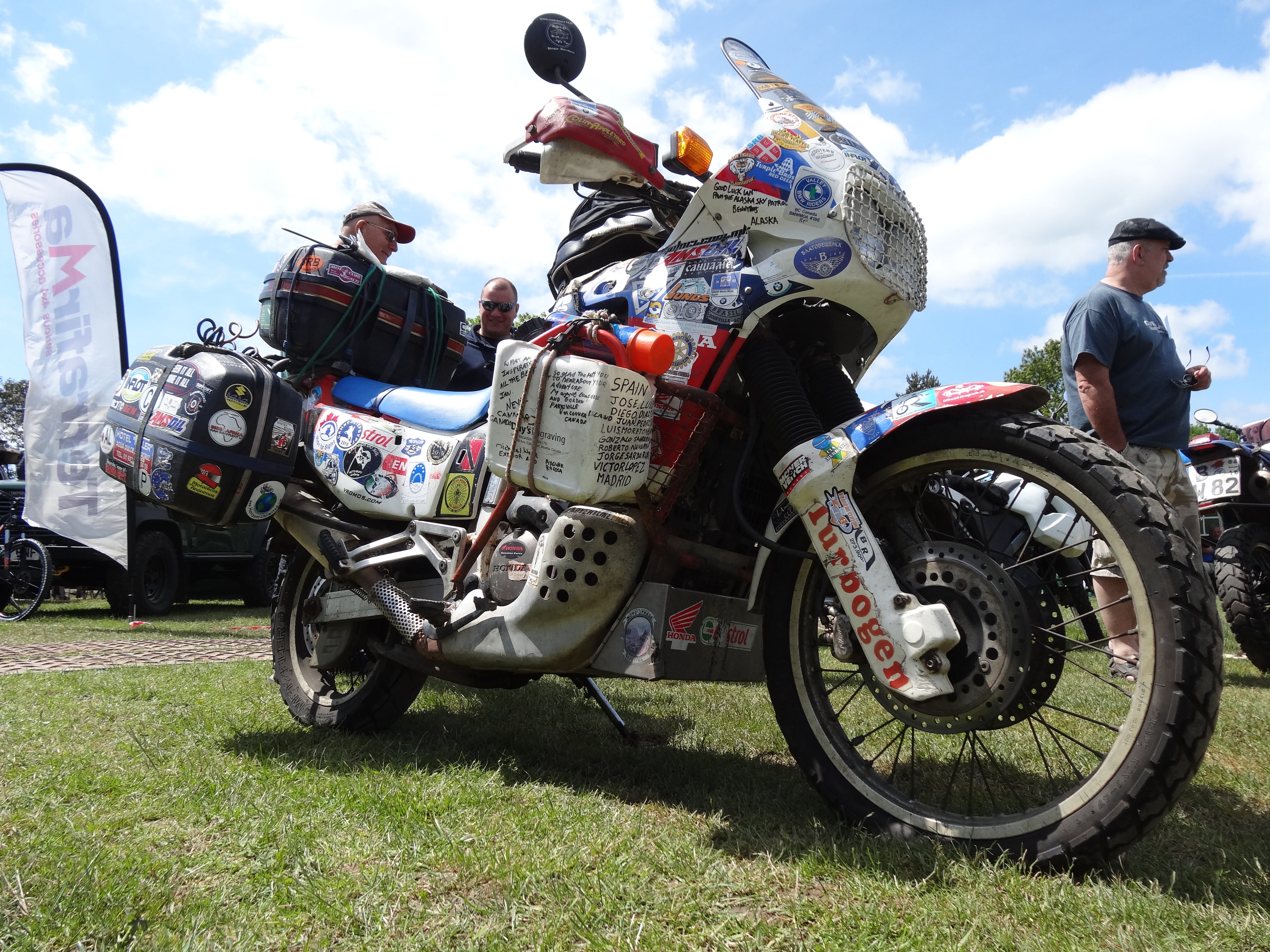 The budget category was harder to judge but Jacqui Furneaux's Enfield really encapsulated the spirit, because all the years she spent going round the world were done on a really tight budget; sleeping in ditches and graveyards, eating anything she could source and of course now that she's back in the UK, her Enfield is still her only transport.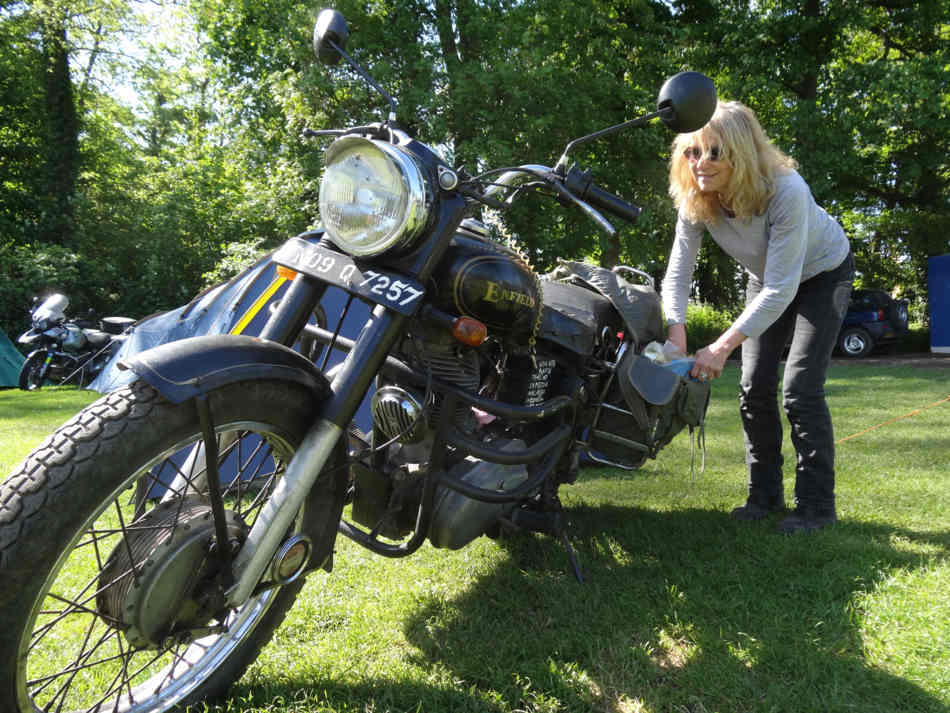 But the Best Modified class, well… Some of the engineering on show was amazing, from beautifully altered sub-frames and fuel tanks to complete bikes like Simon Millward's Millenium Ride machine which was built from scratch around an engine, but I was reminded it was Best modified, not Most modified. So Seb Leeson's DR400 seemed to fit the bill; simple mods, soft luggage, big tank, no superfluous electrics and because there was a note on the headlight that read 'Leaving for Mongolia tomorrow at 9.30am. Off road all the way'.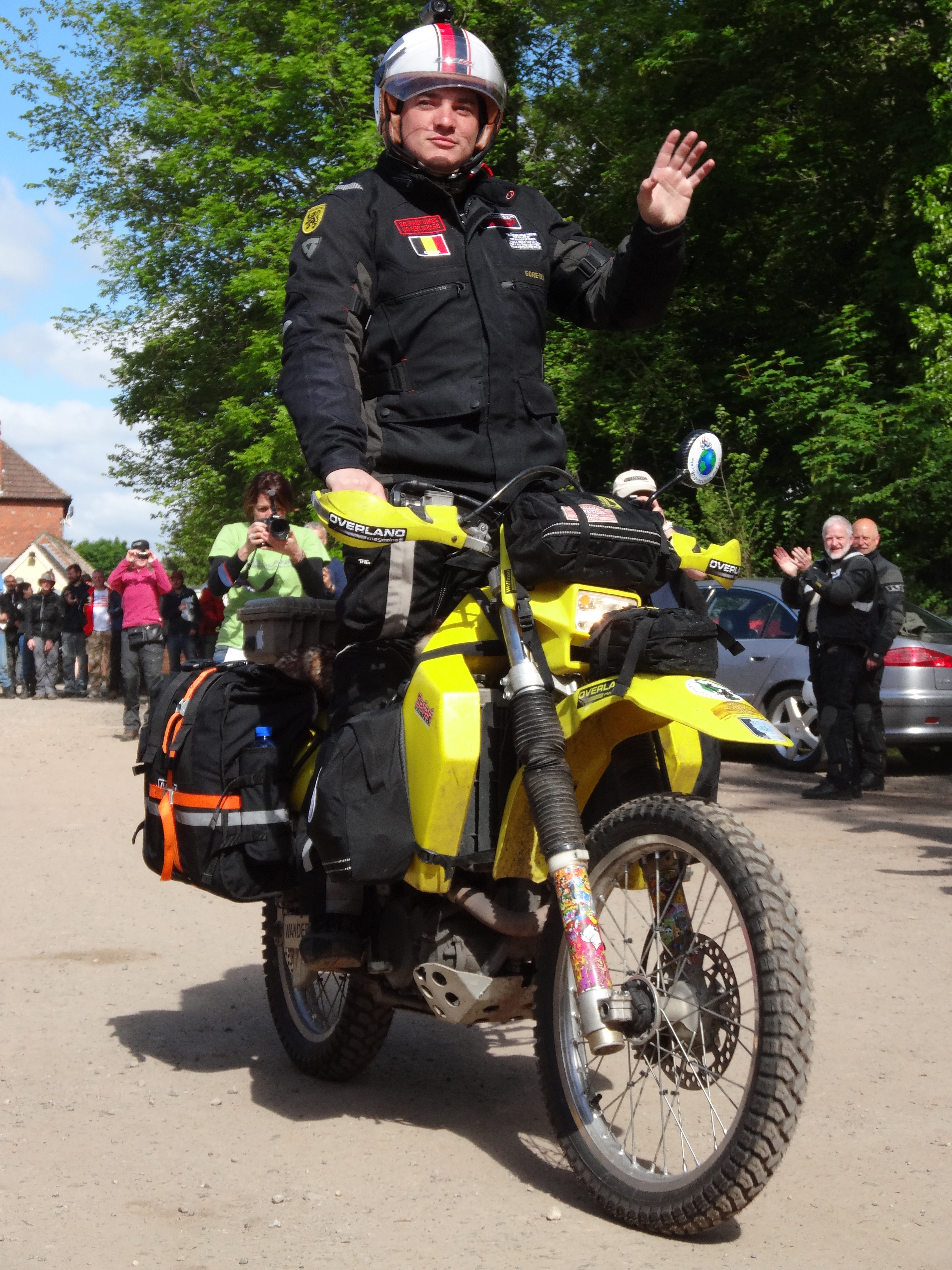 In fact he was leaving with his partner Kim who was also on a DR, and another couple, Anders and Petra Stridfeldt, were leaving on BMWs to go RTW too, so there was a huge send-off Sunday morning from 750 very jealous travellers. The whole event this year raised over £4000 for Prostate cancer as thankfully Grant Johnson has just got the all clear after surgery and treatment, and all the volunteers and organisers, especially Sam Manicom and Iain Harper deserve huge praise for what was an incredible event. Thanks guys.
It's a great weekend and if you are even a little curious about setting off on your bike to undiscovered lands, you've got to make it a date for next year because this is the place for every question you ever had about Overlanding but were afraid to ask.
It's the 19th – 22nd June next year. See you there.
Paddy Tyson