Read Time:
9 Minute, 59 Second
I ought to sue Honda for intellectual property theft. There I am, thinking I've got first call on the whole 'riding as a form of meditation' thing, and now here's Honda with their "Your Therapist Awaits" concept at the core of their marketing strategy for 2014, as evinced by the theme on their stand at this year's Motorcycle Live.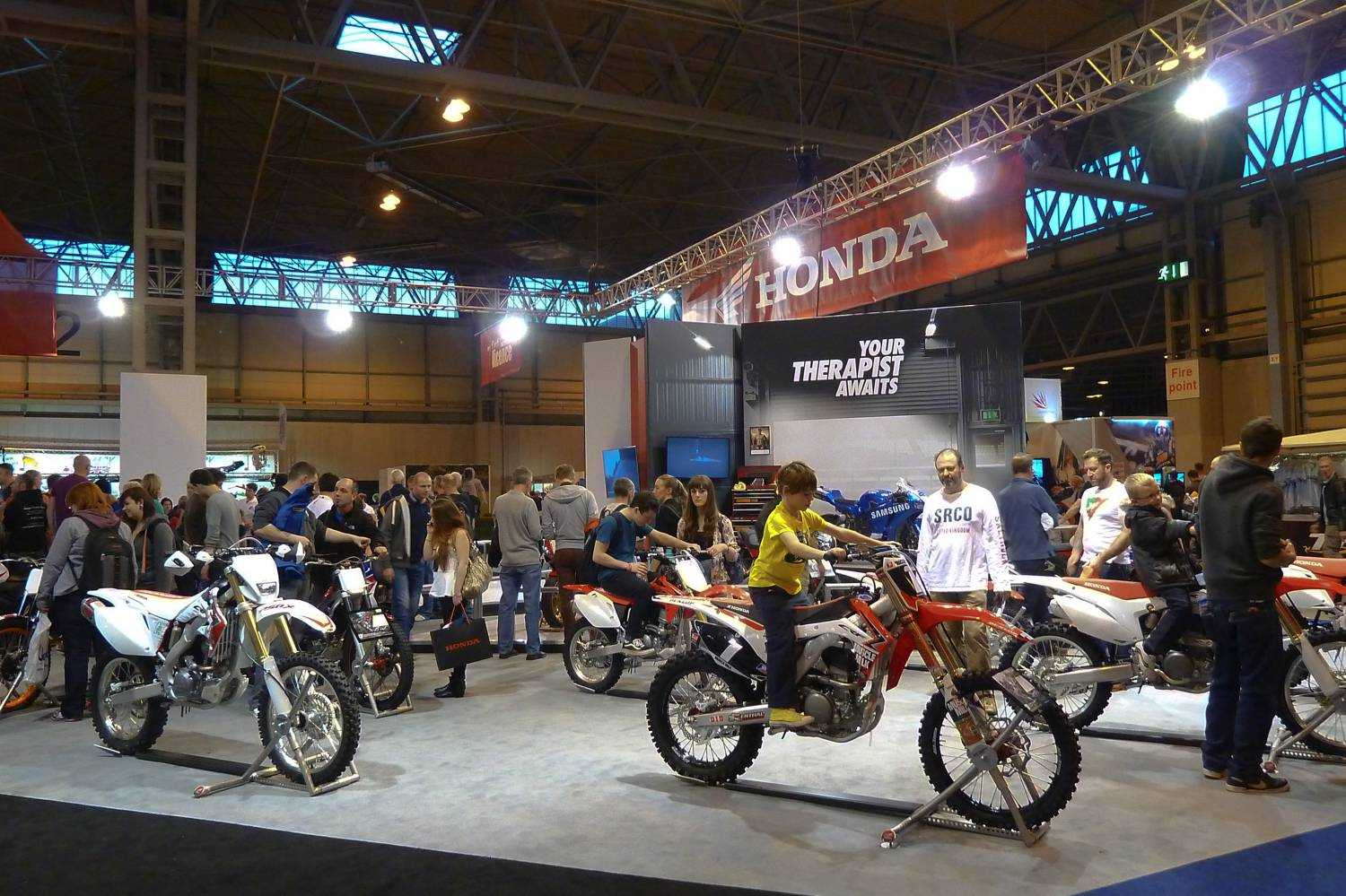 It's that time of year again: the UK's annual late November industry showcase at Birmingham's NEC – which also, for those who choose to subscribe to the idea, informally marks the end of the 'riding season' in this country.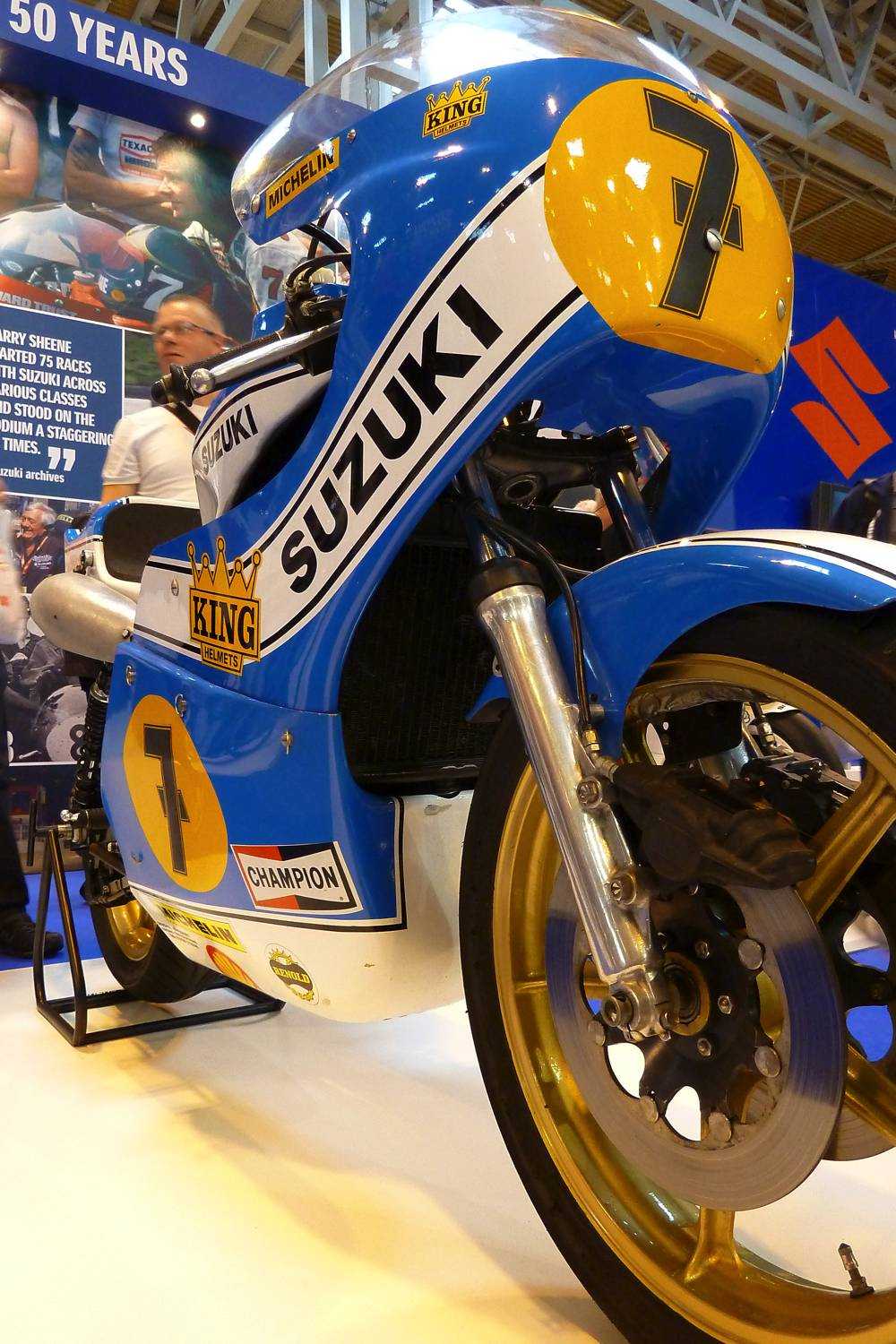 Unlike previous years, this time I was there on business. When I arrived early and headed over to the Media Office to pick up my big-ass press pass, there were a not-inconsiderable crowd of punters milling around waiting for the main doors to open. In amongst them I spotted Superman, Batman, Chewbacca, the Joker and Spiderman. I was enjoying the idea that the biking culture is still sufficiently vibrant that this lot were all riders looking to make a statement, but they were actually headed next door for ComicCon, for the NEC is big enough that it often hosts more than one event at the same time. Never mind…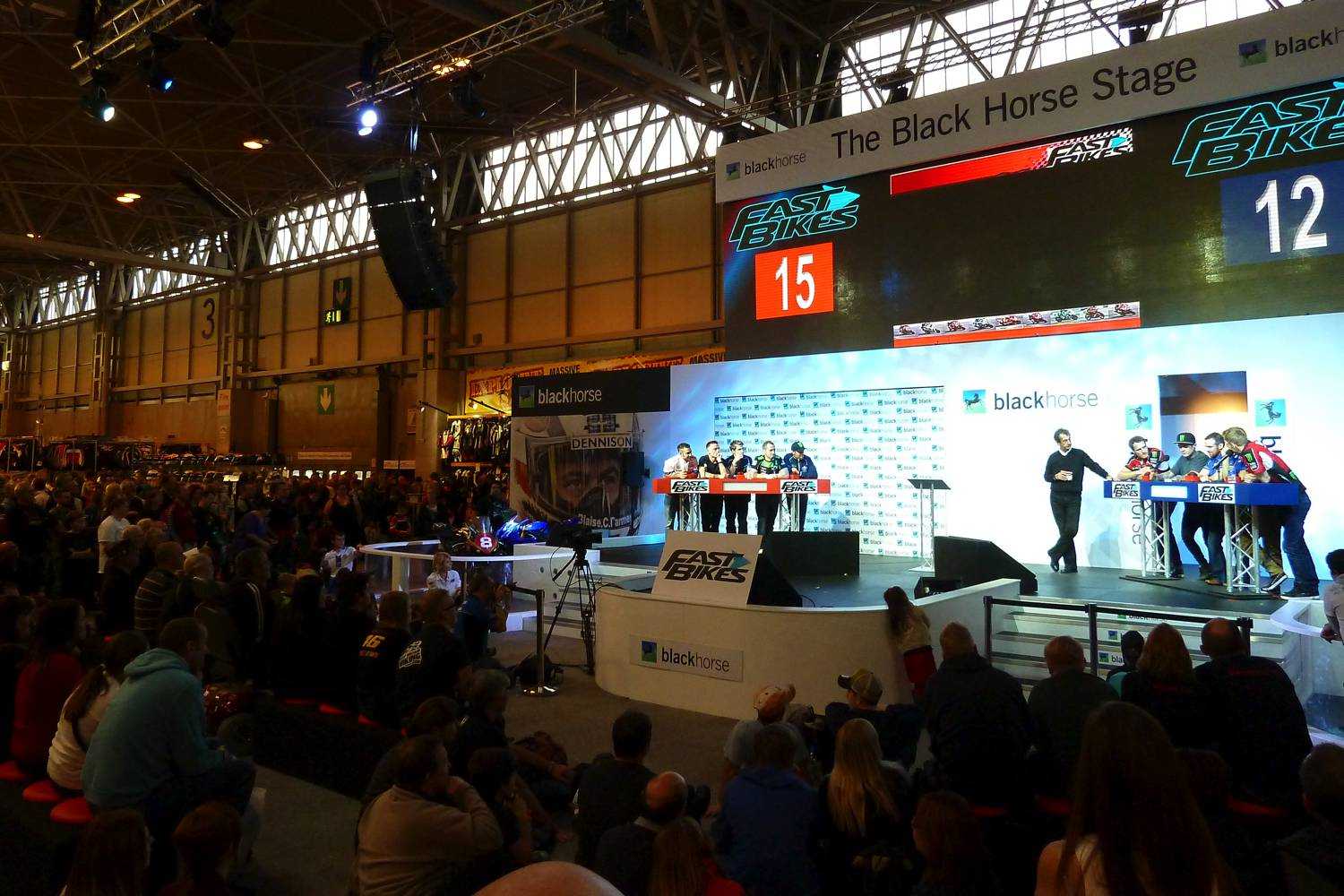 Once inside I got into press mode and tried to formulate my own interpretation of the seismic, irreversible change-of-direction that the industry is undergoing in response to the outside world. It was here for all to see.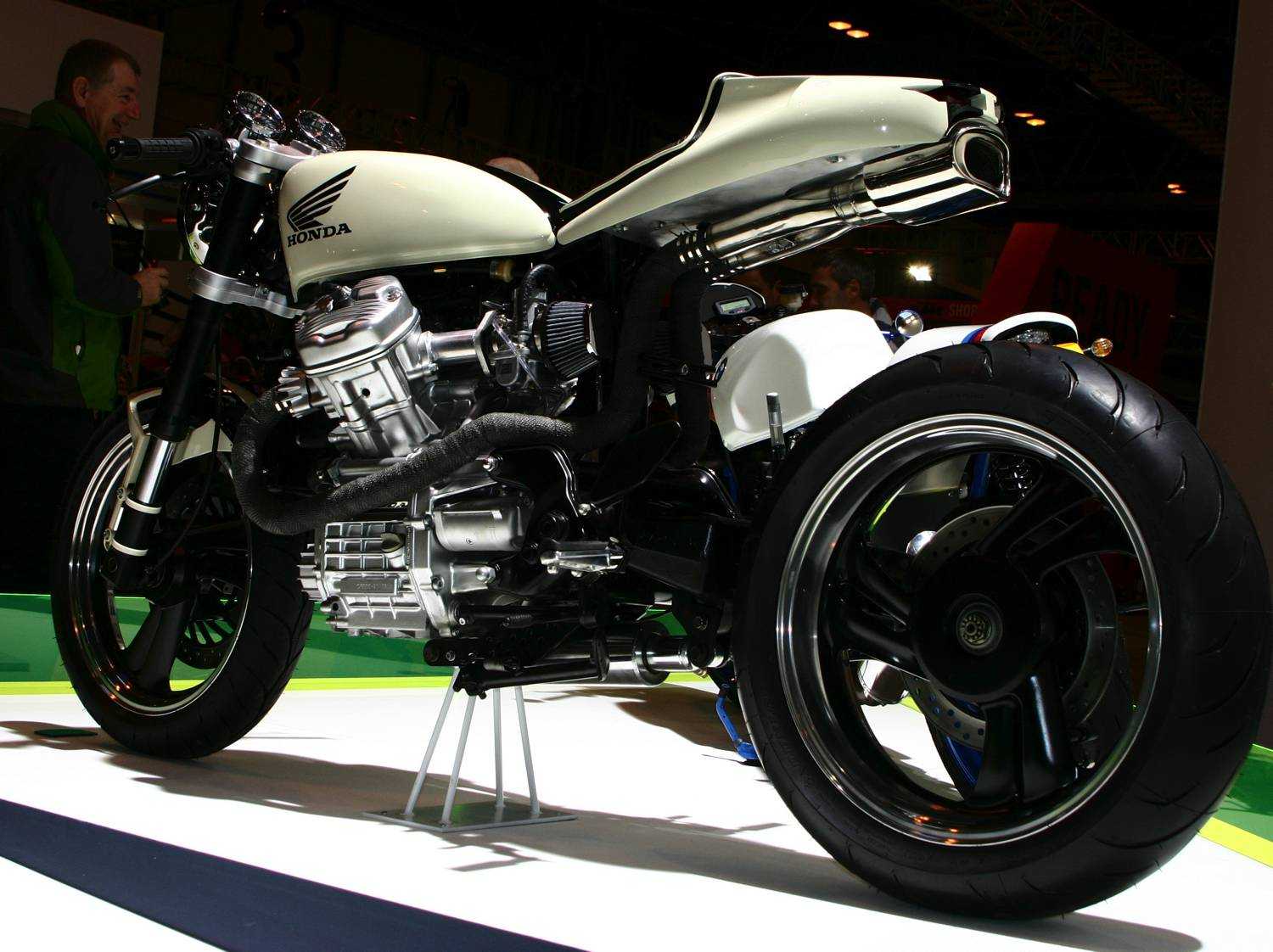 Here's what I found:
The Big Four are preoccupied with their shift towards selling big volumes in the Far East; as evidenced here by toned-down stands, all heavily promoting sensible, torquey, hyper-efficient parallel twins and triples for the 'street' rider who rides to work and maybe the cappuccino bar on a Sunday. They're all fundamentally the same: Yamaha's MT-09, Honda's various permutations of a 500/650cc platform etc. etc. There's absolutely nothing wrong with any of them, and they are part of the future, but I question whether the demographic that they're marketed at over here in the UK actually exists outside of a spreadsheet – credit-worthy, under-25 novices who want a brand-new turnkey solution. In the adverts, the sun is always shining and there's no other traffic about…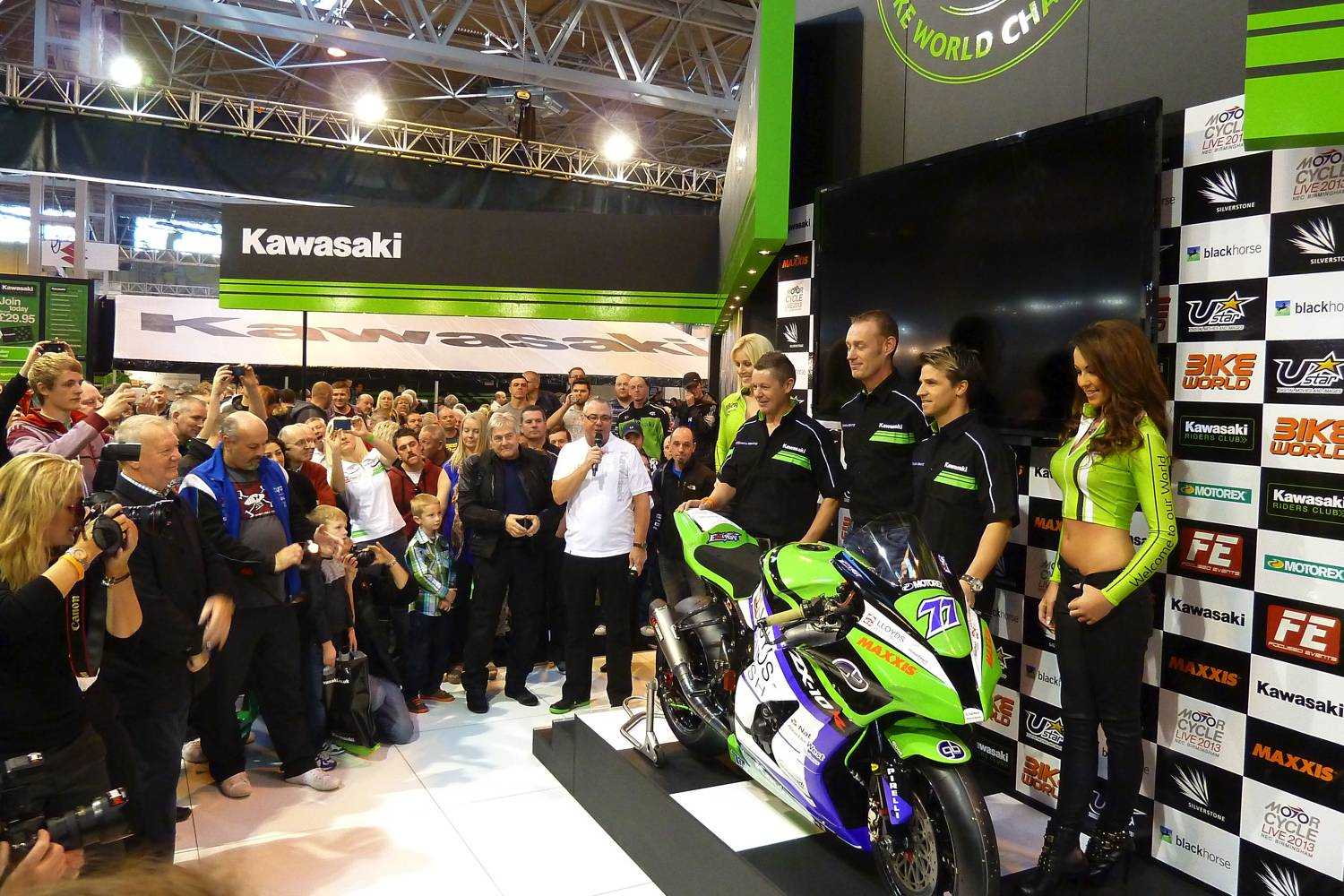 Honda's CTX1300 'Goldwing bagger' stood out, as did their CB650F – just because it's the ground-up-redesigned official successor to my Hornet. That's a hell of a hard act to follow that is, believe me.
It must be bad out there, when even Harley Davidson is risking brand death and fan base revolution by changing their line-up. Somebody has realised that their core market is literally dying out. It's difficult to believe, but they really are changing. Harley's future is called "Project Rushmore" and is being shaped in black instead of chrome; with mag wheels in place of spokes and an onboard sat nav, which actually allows you to select "Twisty" as a navigational choice.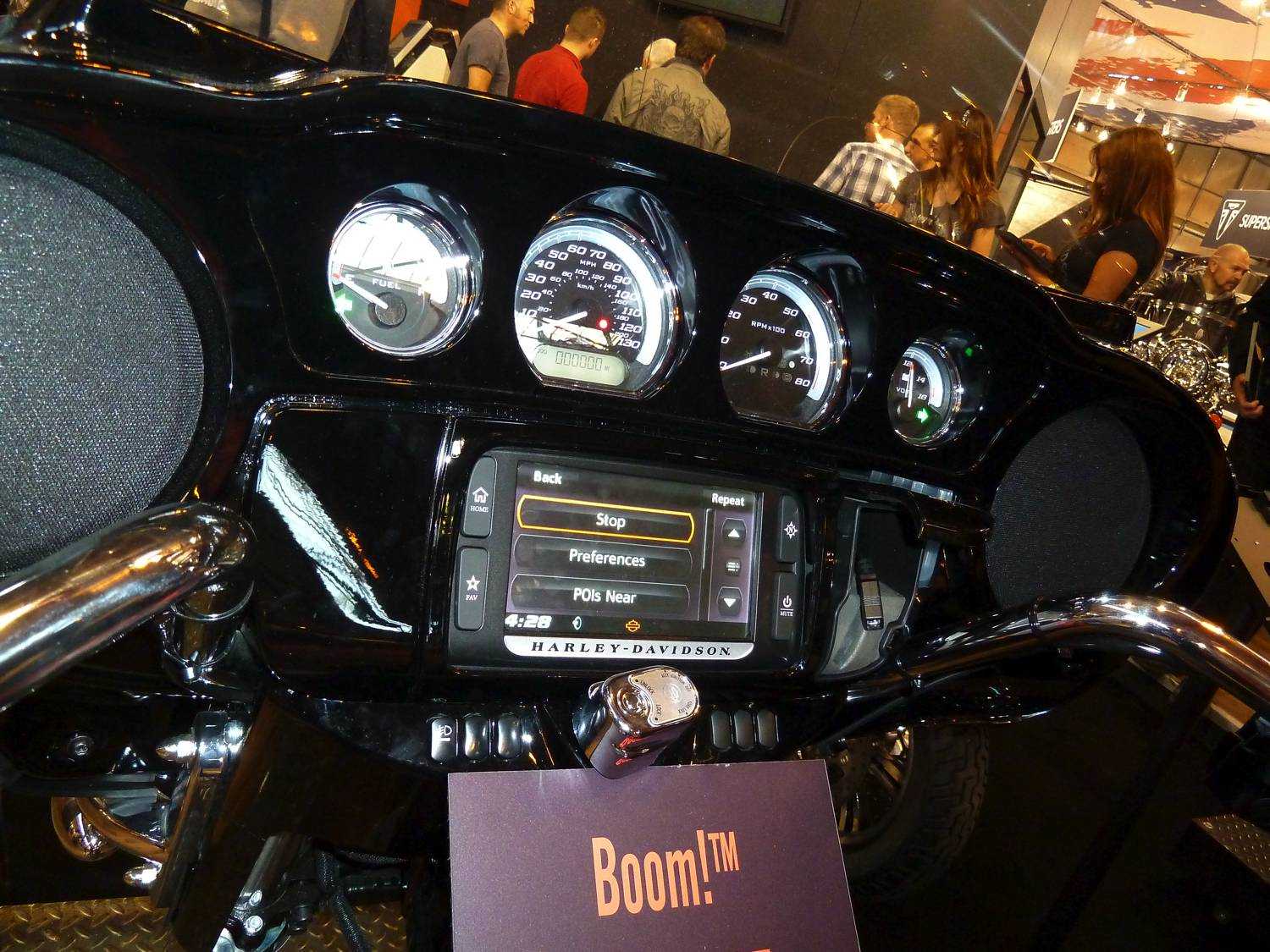 But if you really need chrome, you'll find it all over the new Indian Chief Classic. Chrome, more chrome, frilly leather bags and a 111 cubic-inch engine; they are clearly looking to grab yet-to-be-disaffected HOG riders.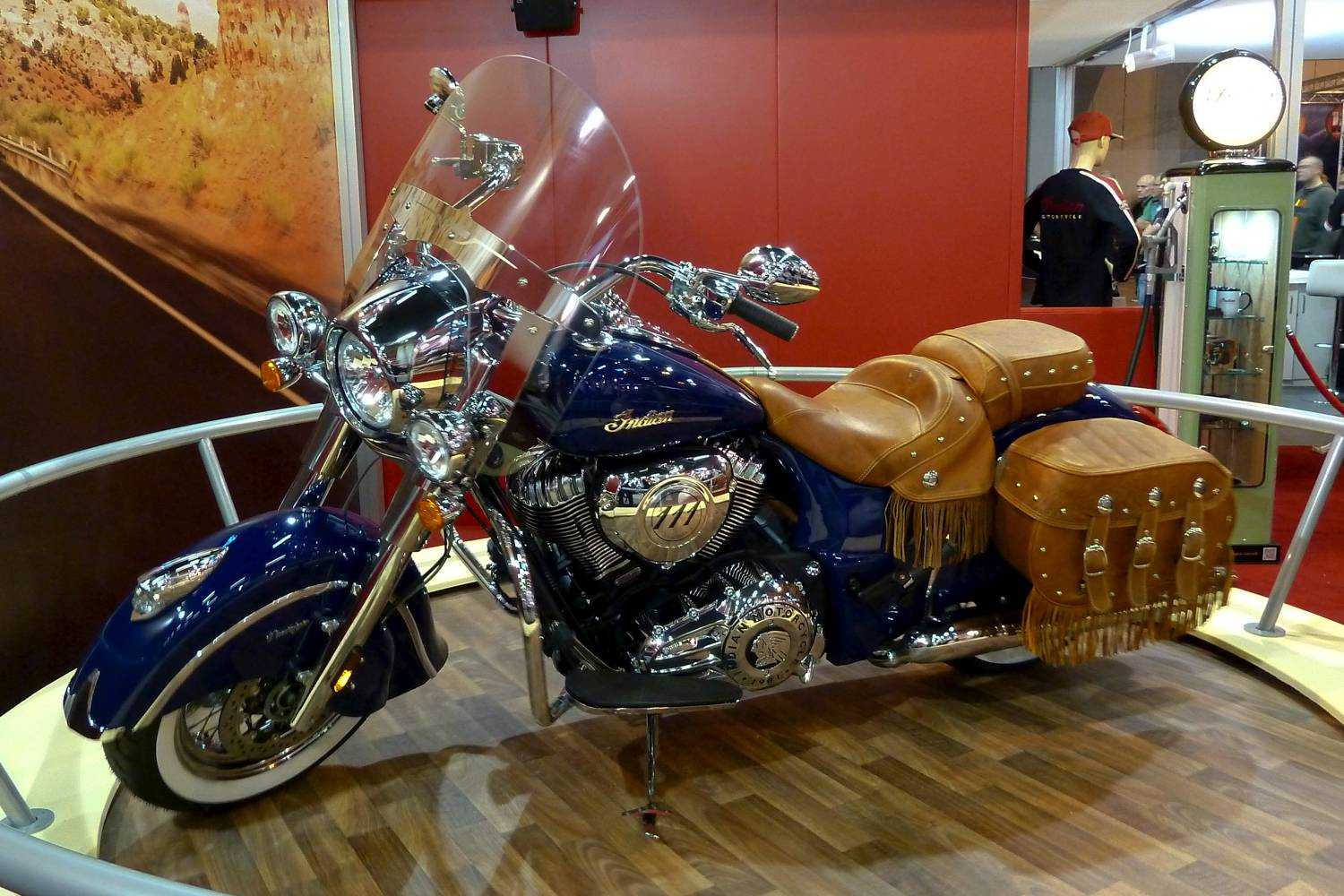 I actually thought that the HD stand was a highlight of the show because I personally found it educational. As an unapologetic lover of high-performance premium exotica, I previously wouldn't have looked twice at them en-route to the big red palazzo of speed from Bologna in the centre of the show, but this time Harley had a display featuring unusual, rare types from the company's past that recalled a sporting heritage that they themselves rarely acknowledge today.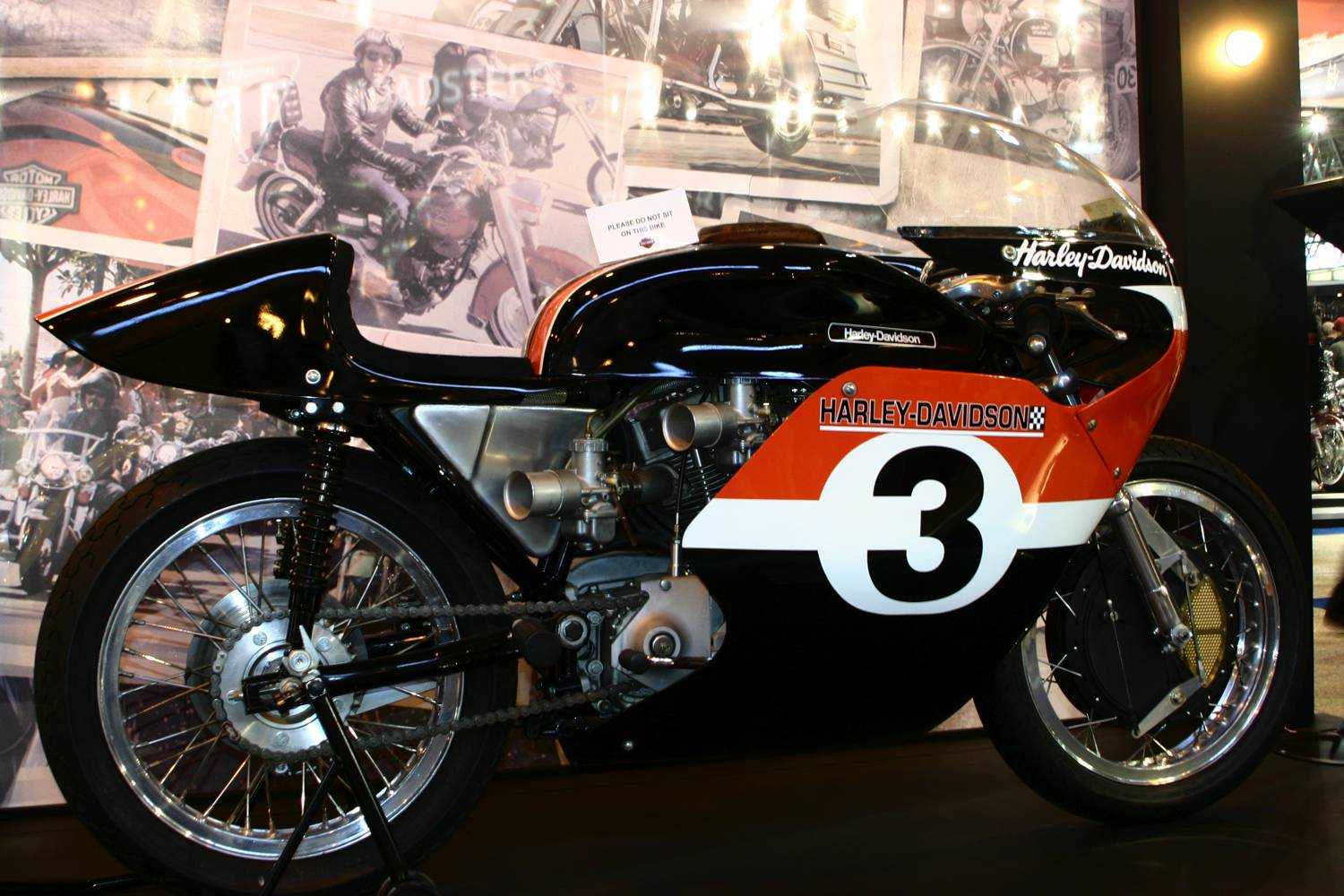 Other highlights came from BMW and Suzuki, with the Japanese manufacturer showcasing some classic racers – including one of Barry Sheene's – alongside their new MotoGP prototype; while the Germans brought a large part of their own museum with them, which served as an interesting reminder of just how downright weird their bikes have been at times…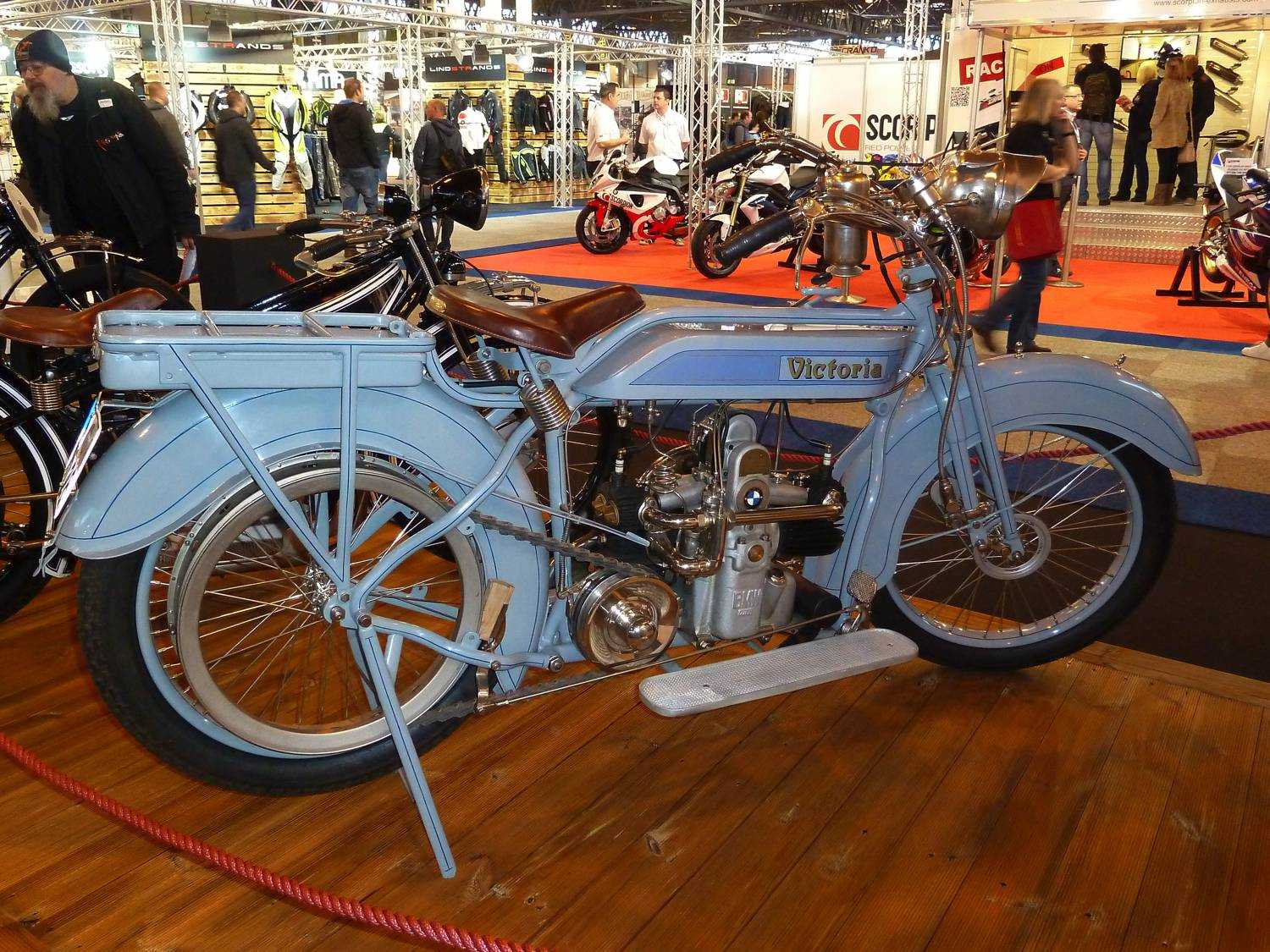 I didn't want to miss out on my personal fix, so I headed over to the big red Ducati stand with its papal-white carpet and funky house tunes, for yet another update of the now 20-year-old Monster, the new 899 'junior' Panigale and an awed audience with the 1199 Panigale 'Superleggera'. Ultra, ultra exotic, strictly invitation-only; all titanium and carbon with gold wheels, and to top it off, finished in the ambiguous 'Marlboro Orange'. Over 200bhp, and only 155kgs dry: that's more power-to-weight than anything else in production. This ultimate statement was the centre of my show, and I don't give a toss what you think about sportsbikes: if you can't be moved by the sight of this work of art regardless of your factional loyalties, then you must be dead inside. So what if you can't afford it. It's about passion: that thing that can't be measured on a spreadsheet, that thing the Italians do best, and the reason why all bean counters must be killed.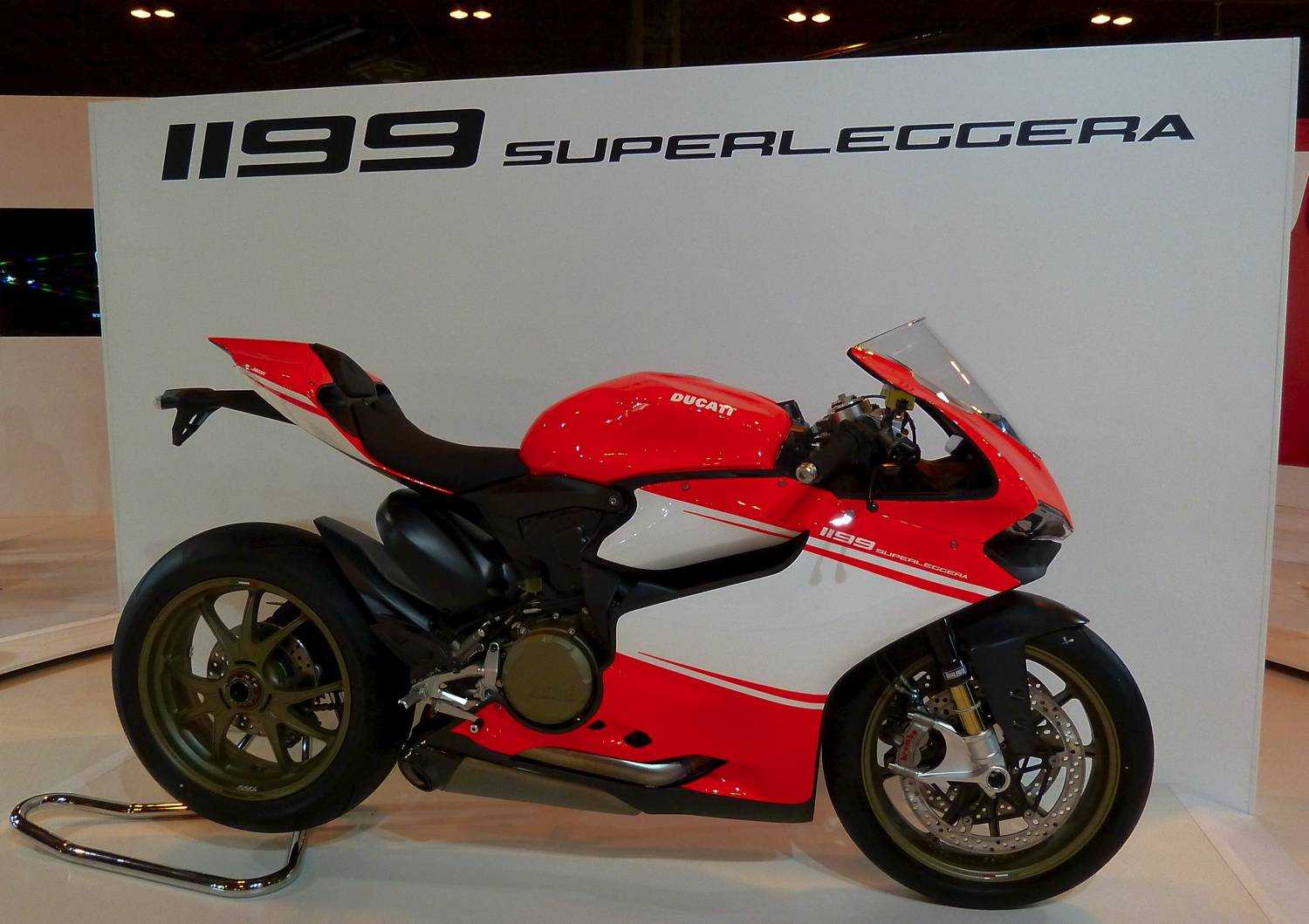 We should be grateful that the industry is still capable of producing something like this, because it won't for much longer. The Panigale 'Superlightweight' is the high water mark of superbikes, and the thought that it may not be bettered because the future is knobbly tyres, touring, Adventure™, luggage, utility, sensible fuel economy (by way of car-like engine dynamics) and unrepairable ECUs, makes me sad. I rage against the dying of exotica. Where's my speed? Where's my knife-edge?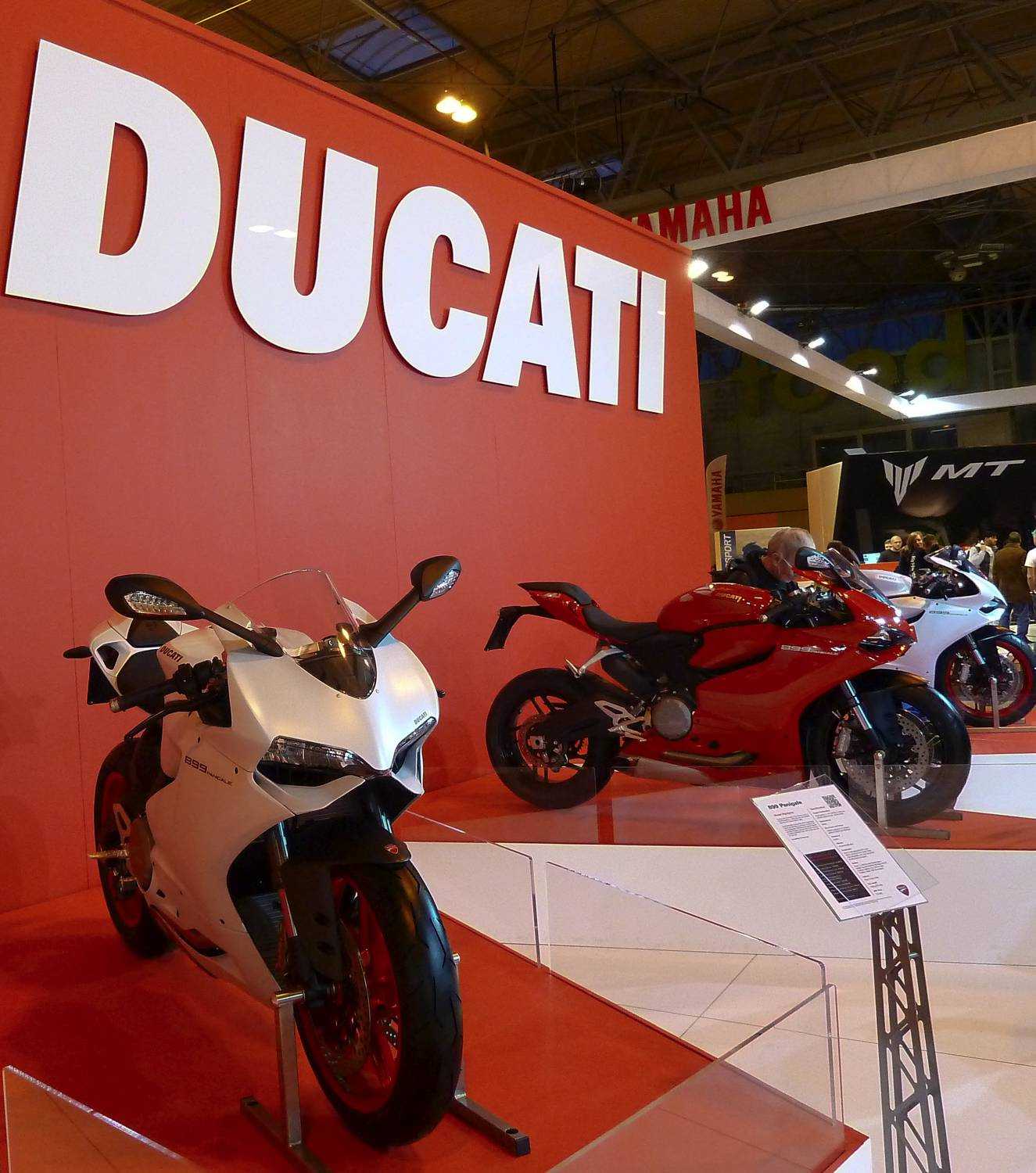 I found it in the 'Entertainment Zone': the stage where James Whitham interviewed God*, and a roster of other racing megastars. Steve Parrish hosted 'A Question of Bikes', where the same megastars had a chance to depart from the corporate racing PR script that binds them. It was great fun to watch.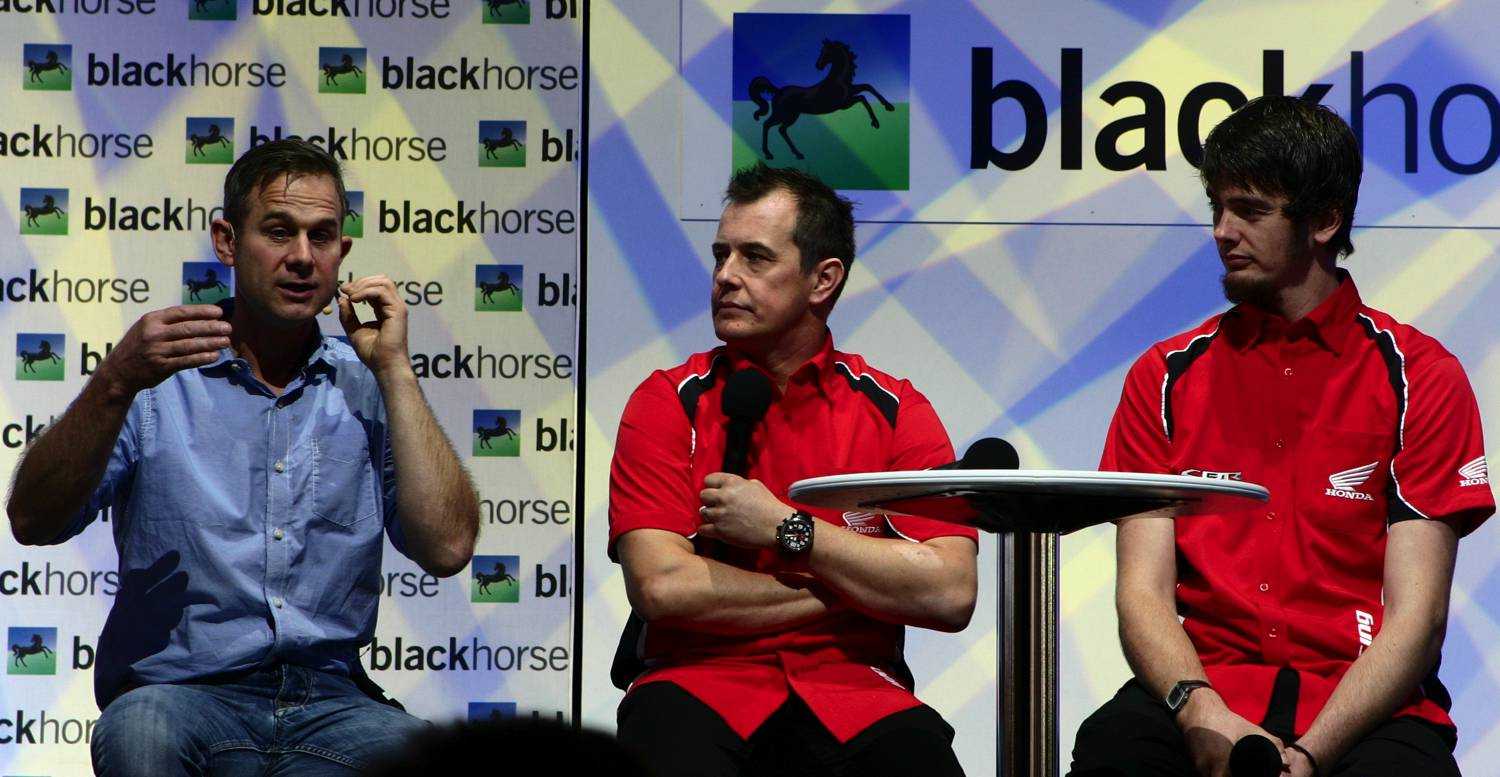 Then I found my knife-edge again over at the Centre of the Universe – the Isle of Man TT stand – where all the silverware was on display and where God walked among us and queues formed just to shake His hand. Somebody even had His likeness tattooed on his leg. I felt comfortable there, in the presence of elite skill and total achievement; maybe it was also being among all those northern accents like my own – Milky Quayle, Conor Cummins, Phil McCallen, and God himself. I've always said that motorcycle racing is to northerners what polo is to the aristocracy: tradition. It's in the blood. Genetic.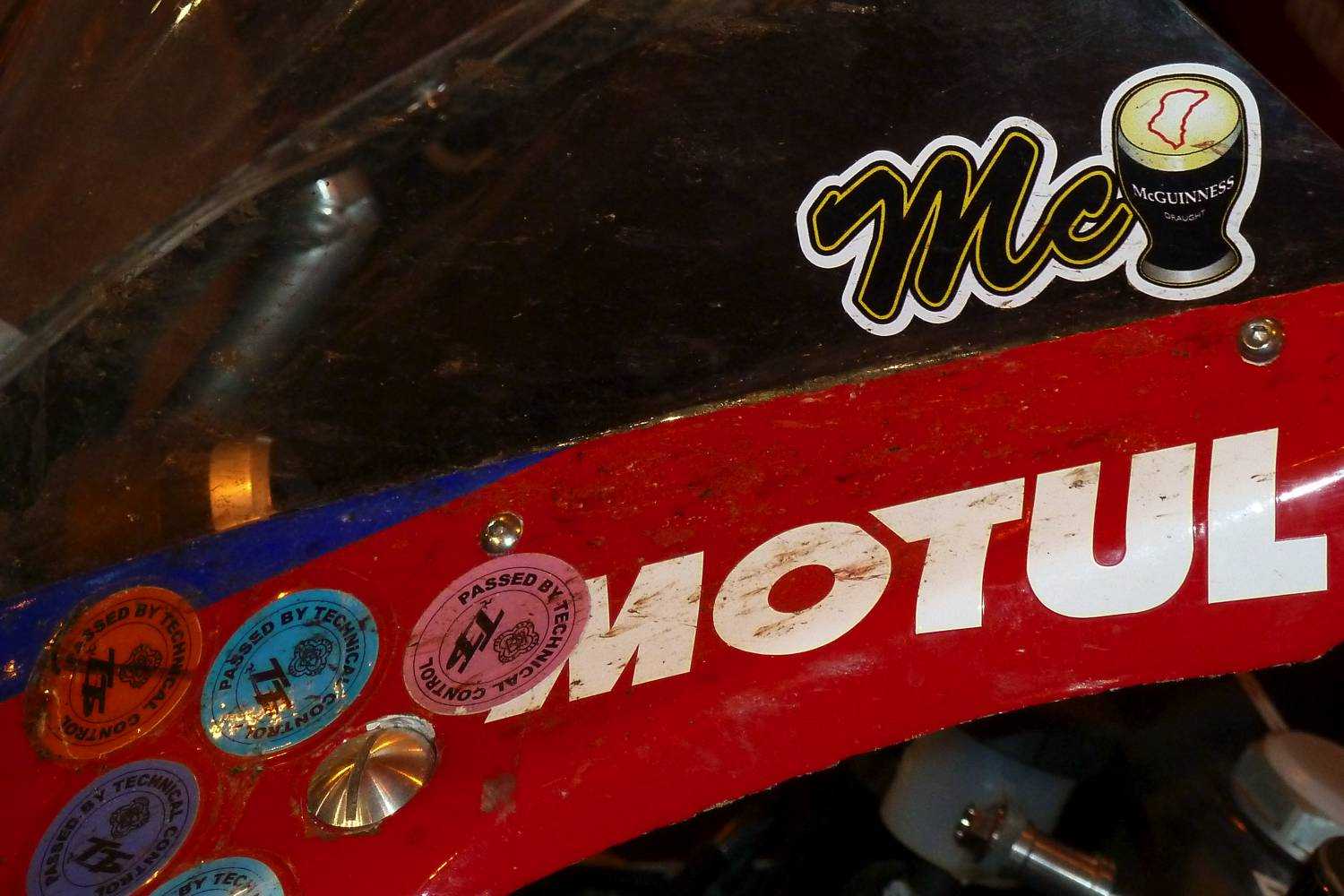 The rise of café racer and 'street tracker' culture over the last couple of years and its adoption by the mainstream, means things are getting confusing. You used to know where you stood with bikes. The factional boundaries were clearly drawn. Now, definitions are being merged together and redefined. Here at the show, Ducati have turned their psychotic Diavel into a bagger with a sissy bar (the Diavel Strada); Nick Sanders is marketing his own brand of coffee and custom bikes are being manufactured in factories. For example, Triumph is offering the option to spec-up your own brand-new bike in a manner far beyond the normal range of an accessories catalogue. Go to selected outlets and you can turn your Street Triple into an AMA Flat Tracker rep, straight from the dealer, complete with knobblies that will destroy the qualities for which a Striple is famous. It comes down to whether you want to ride or whether you want to talk about it and be seen. Will they be bought by bikers, or by the kind of people who have a wall in their house with a load of unplayed guitars hanging on it?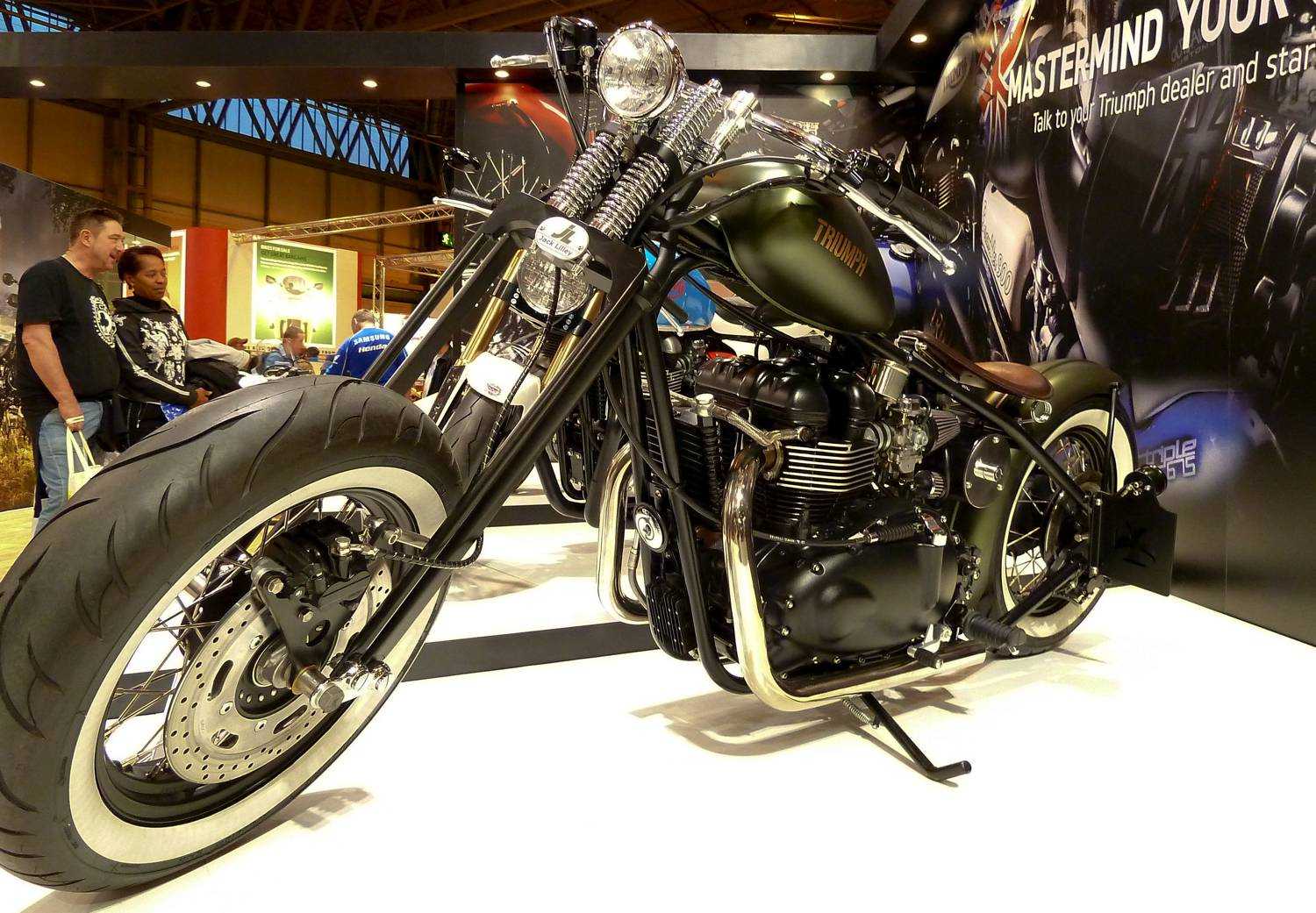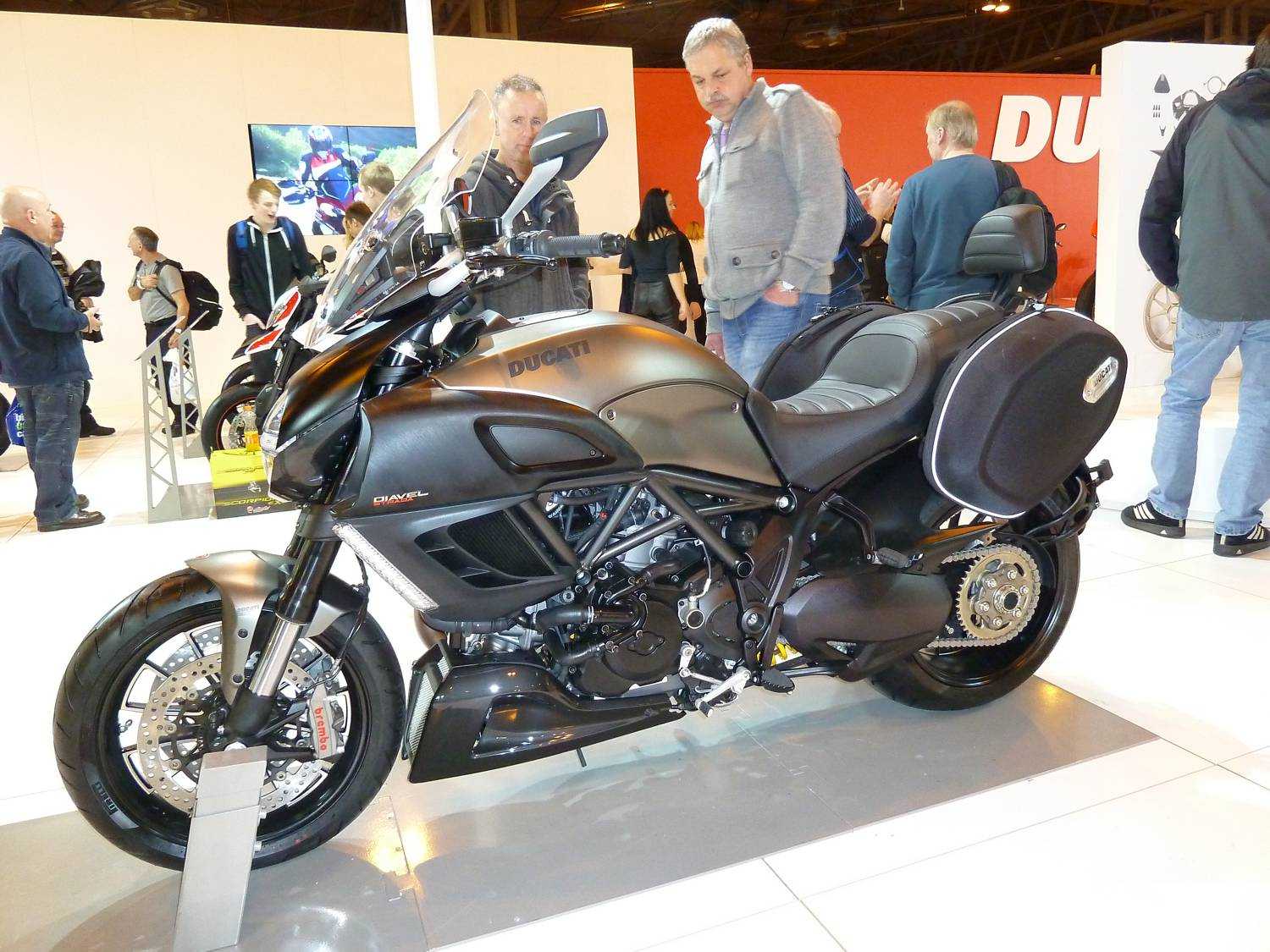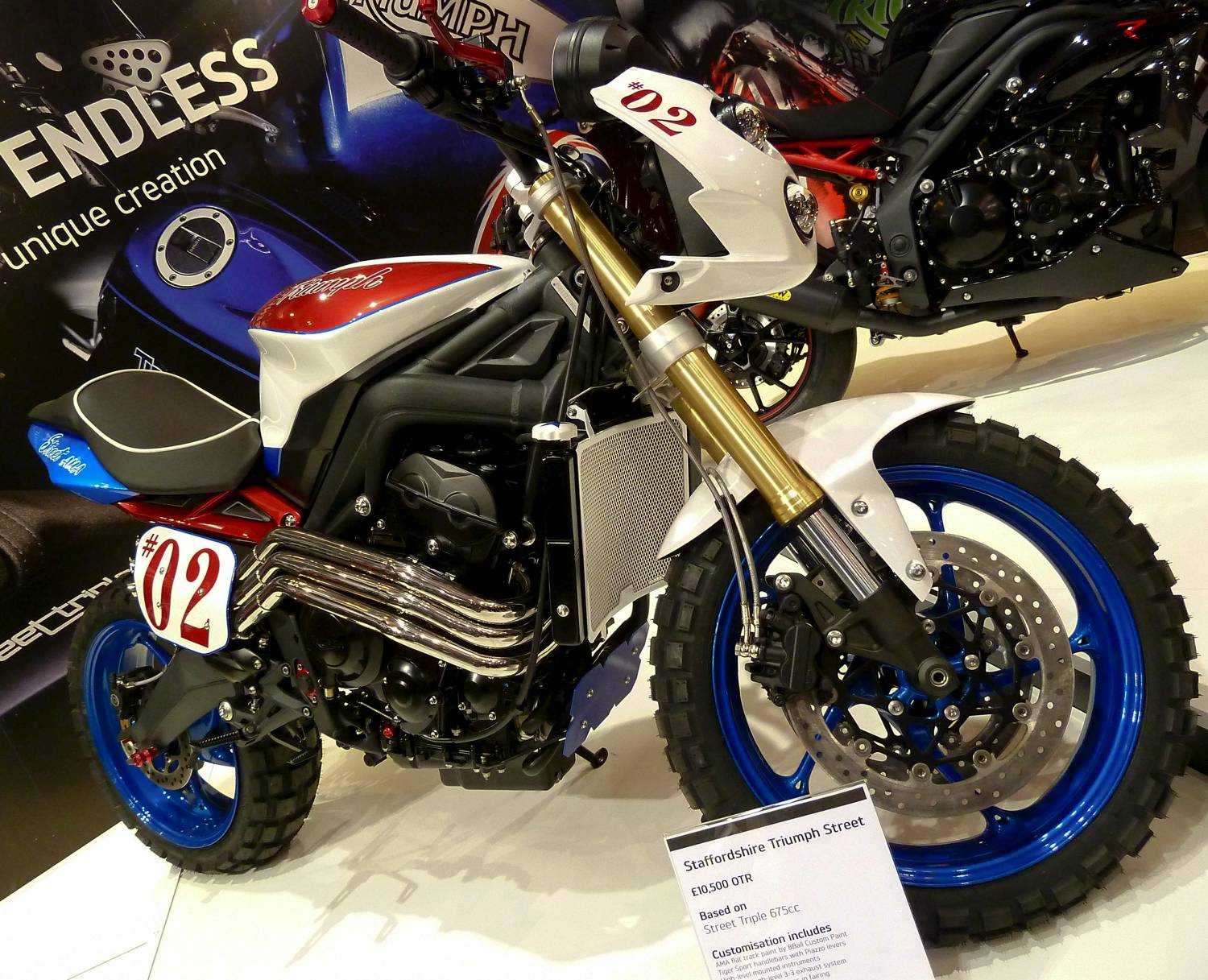 The small-scale builders are the true innovators and imagineers now, and the café racer of café racers on show was the Norton Domiracer concept, of which there are a limited edition of fifty non-road-legal examples. Unusually for a café racer, it gives me the raging horn as it's all carbon and sexy billet stuff and cost-no-object. I hope Norton hold their nerve and produce it properly as an addition to their 961 Commando, which they've recently started selling outside the UK. Bikes like the Domiracer are the new superbikes now – produced in small volumes with exotic materials under a classic façade. If a Norton is just too brash for you, there's Metisse, with their elegant, understated Street Scrambler and 997 Café Racer in British Racing Green.
If it's all about the brand, then the show's themes were threefold: The New Customs (café racers/trackers), The Rose-Tinted Past and The Adventure™. I left shortly before closing time, conscious that even though I had been there for seven hours, I still hadn't seen it all. Next year I've either got to go back again later in the week, or clone two more versions of myself.
For any biker, the show is unmissable because it just is. You can choose to attend the show with one of two mindsets: you can be a bit cynic, a bit jaded, a bit middle-aged, and recognise that the show has to deal with a detrimentally-symbiotic relationship between the industry and the corporate bike media, both of whom continue to try and derive profit from a culture whose value system cannot be quantified on any spreadsheet; or you can choose not to read so much into it, just look at some quality bikes and buy stuff.
I know what I'd rather do.
Stuart Jewkes
*God = 20x TT winner John McGuinness. Who the hell did you think I meant?
Postscript
That thing about not seeing it all: it was doing my head in because I am a completist and I had unfinished business, so I went back on the second Saturday after I'd written my report. It's a policy I'd recommend because it gave me something else you can't buy – time. I had time to take another 300 photos to add to the 500 I took on the first day (I was at work!), and I got to sit on more bikes. I saw Prince William – the Ducati 1098 owner – as he called in on a surprise visit, but he didn't bring his smoking-hot Mrs so I didn't get to see her in one-piece Dainese, which is a shame.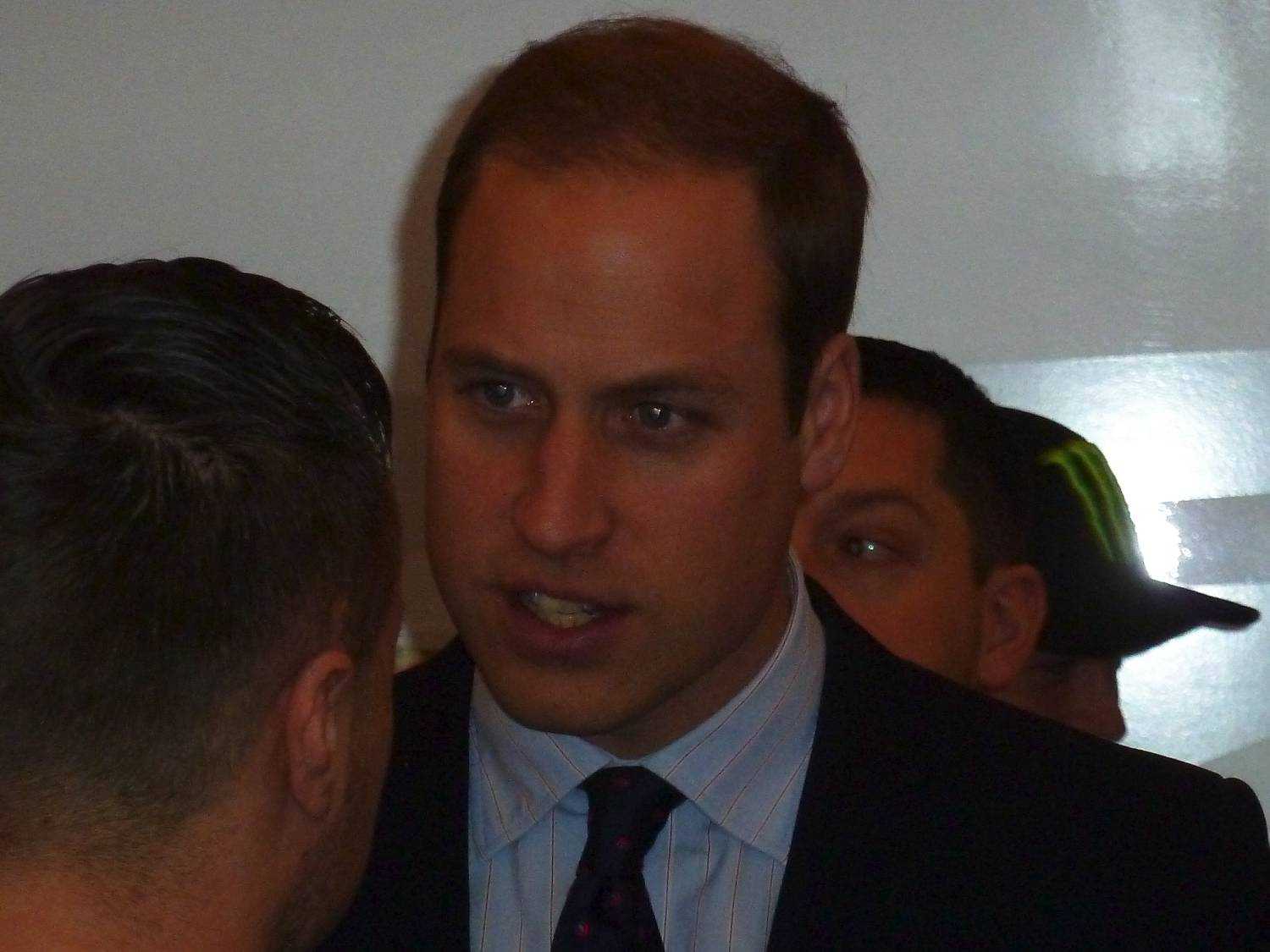 By going back a second time, I also found out something they might not want you to know: Whitham and Parrish tell the same jokes all over again…
Standout: the Deus Ex Machina "Eau Rouge" XJR1300 café racer on the Yamaha stand, with brushed aluminium bodywork and an endurance-influenced offset headlight. It was even better than the Domiracer, and I completely missed it the first time round. The proper way to view these masterpieces is like any other work of art: take the time to find the best angle, stand there for several minutes and just look at it, absorbing the details, instead of grabbing it on your iPhone and speeding off. If I had my way, I'd put the Deus in a small room under a single light, with a Chesterfield to sit in and a table next to it with a selection of single malts, and hold 20-minute slots to view it against a serious house soundtrack. Now That's What I Call Bikes, Part 1.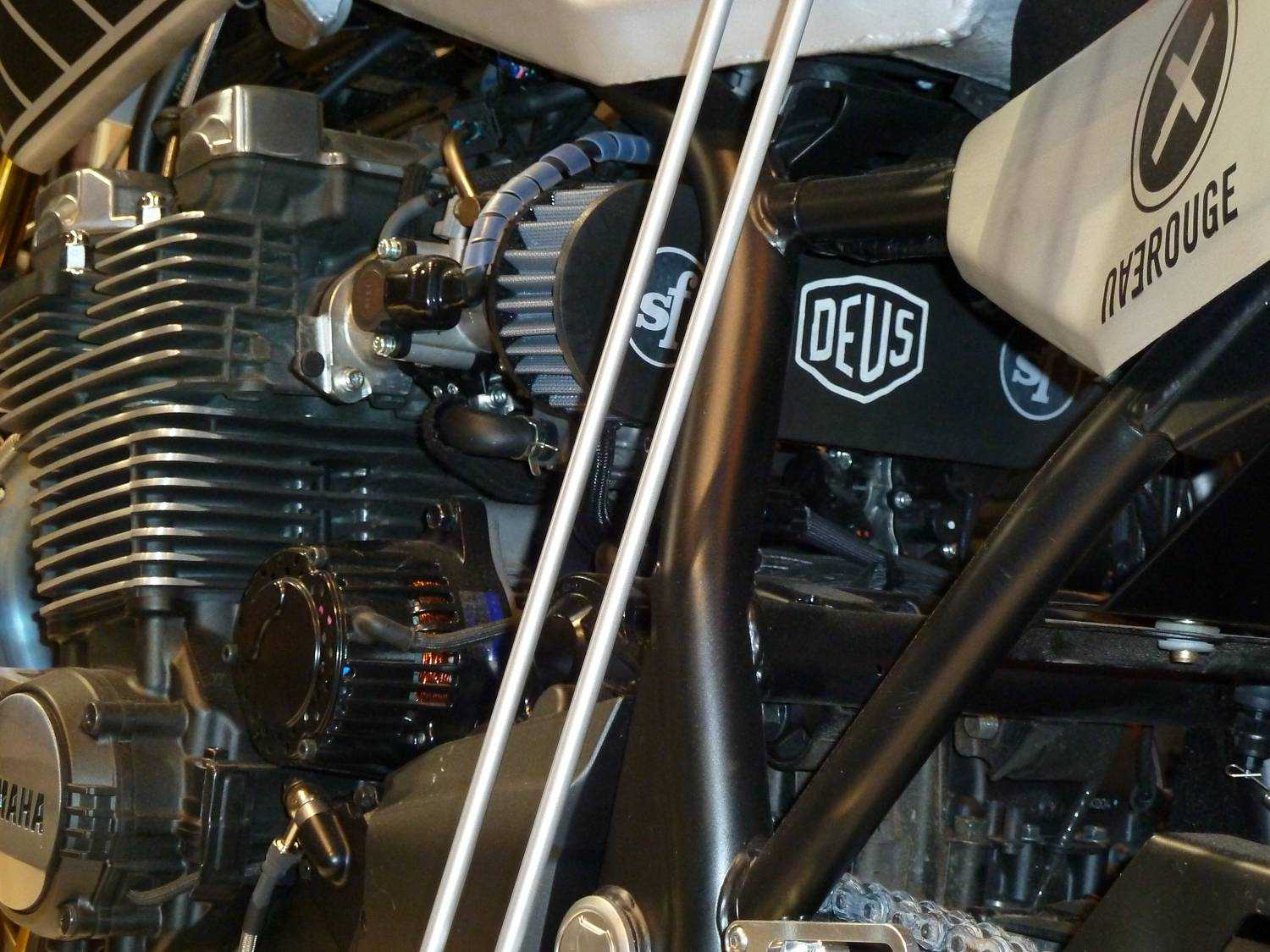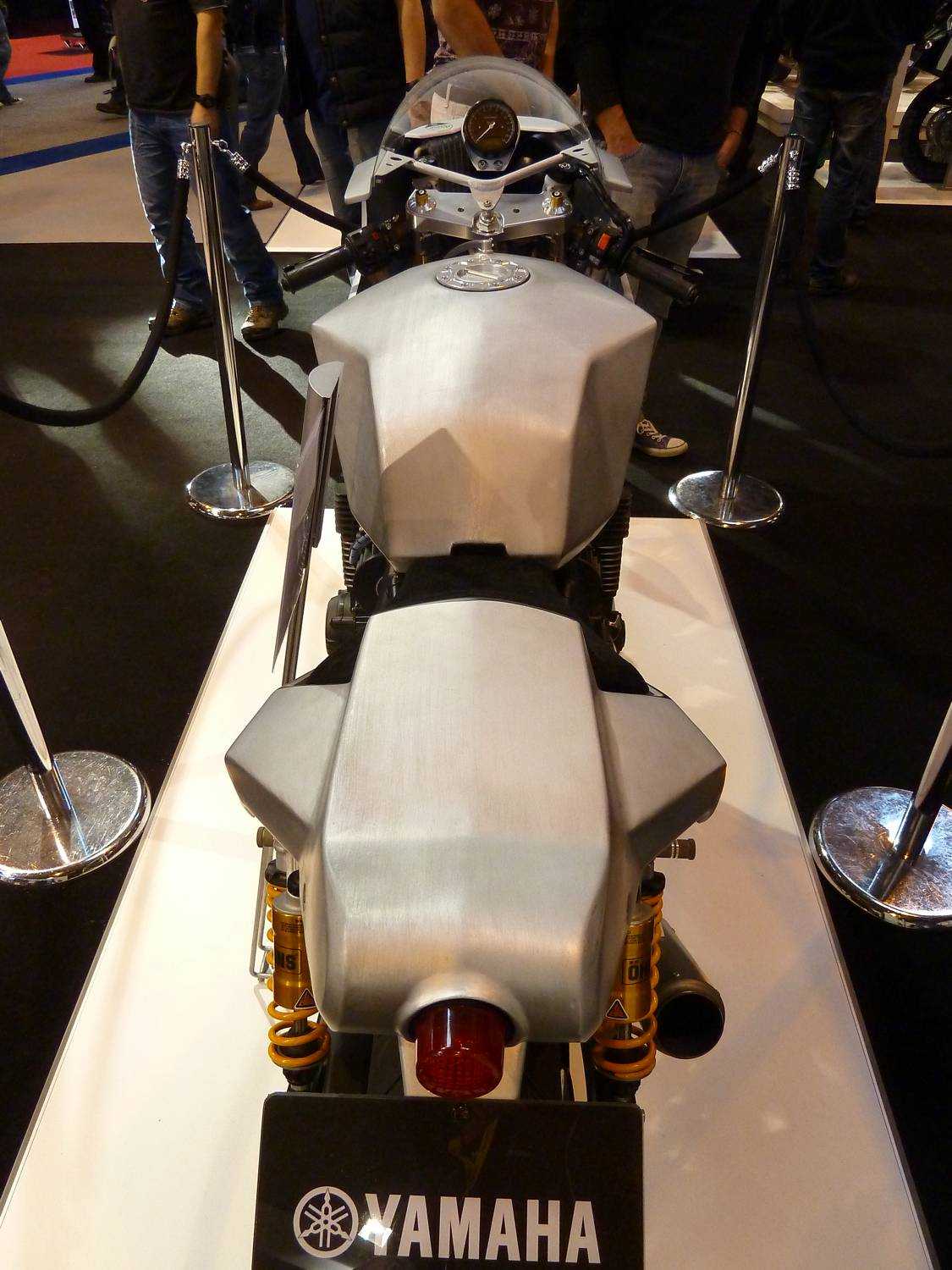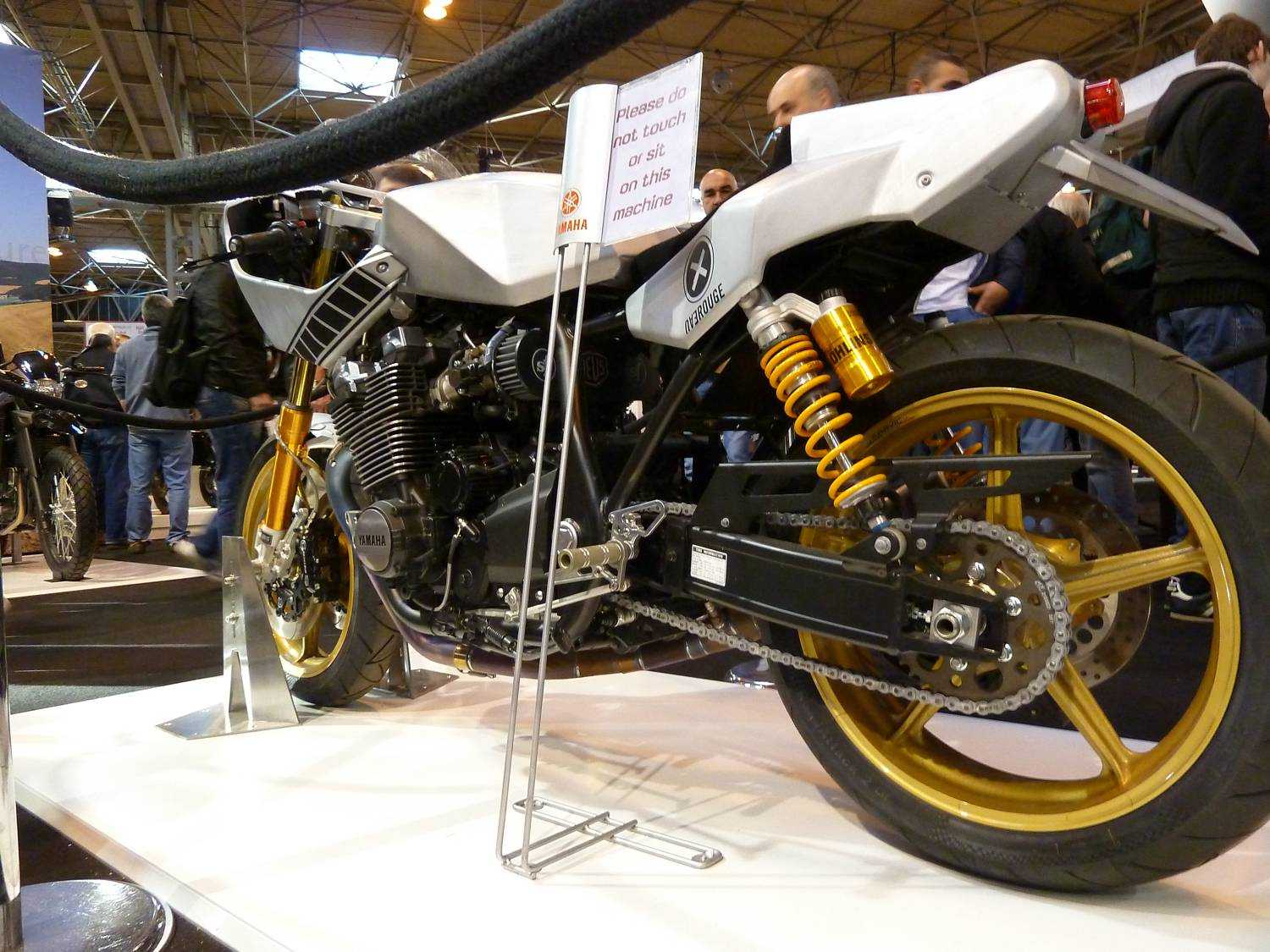 As I said, I recommend a repeat visit because it gives you more time. I know it's potentially expensive, but two tickets to the show costs the same as two tanks of petrol. Go without booze and cigs for a week and that's your train ticket sorted. Take advantage of the fact that the show takes place over two weekends. You know it makes sense. Bikes!