Read Time:
5 Minute, 41 Second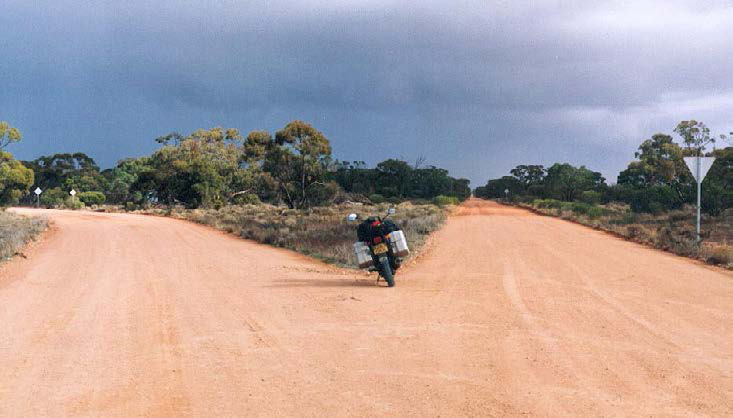 Which Way Now?
 It's something to ponder: Where's the Bike Industry going? Chasing a GP dream or embracing environmentalism? Are the marketing men leading, or are consumers demanding change? Is legislation pulling the rug from beneath the engineers, or actually shaping their design parameters? And where do the attitudes of policy makers and ideologues fit in?
Yes, they're the sort of questions that amateur philosophers regularly tackle after a couple of ales down the local debating chamber, but do any of them matter? I feel that if we are to stem the haemorrhaging and address the contraction of an industry we love, they do matter.
Fashions come and go of course, so many riders who swore they'd only buy a sports machine, now realise how very comfortable an adventure bike can be and just how suitable it actually is for them. But are these the same people who can no longer get into their one-piece leathers and who think not of setting up the next bend, but setting up a cup of cocoa to stop their wrists aching? We're not getting younger, maybe some of us are just buying bikes that fit.
It's chicken and egg with the marketing men and while the good ones can create desire, think of the styles that have been led by riders; the streetfighter or the 'factory' custom, and now the retro and bobber. The factories are as happy to jump in and follow a trend as they are to try and set one.
It's difficult for an industry to be taken seriously by the green lobby, when for so long it has defined itself as leisure pursuit, and although riders have often said they want fuel efficiency, they've been offered the Royal Enfield but they've chosen 1250 Bandits. We're a fickle bunch.
So now that Honda has taken the plunge with the NC700 and new CB500 range, what'll it do for sales and will every manufacturer follow? Of course they'll have to, as new emissions laws are phased in over the rest of the decade, but will we buy what they make? As we get even older and frailer, will we opt for practical bikes like that and actually use them, or will it be too much hassle getting dressed? Will we be scared our dicks will look too small on sensible bikes? And will we simply get in the car if it looks like rain 'cos it's more convenient'? Ah yes. Convenience.
The industry mind-set seems to be that there is a type of rider that must be satisfied and if they're used to screaming fours and performance, there's no way they'll change. But that's an attitude that misses one thing: Those who don't ride yet. Maybe they are the most important thing. There's no reason why they aren't relevant. They are consumers too. Ah, you shout, 'but they aren't riders!' And neither were you until you started. For one reason or another, your interest in riding was piqued.
Then again, maybe you're a petrol head and already predisposed to riding a bike, in which case you may sneer at the eco-sound NC700. And now we see the ever-decreasing circle close.
There are 36 million adults in the UK of sound enough mind to be granted a driving licence and only 1.5million (or thereabouts) currently road-registered bikes. There doesn't seem to be any desire to encourage all these non-bike users out of their cars. No-one is making biking convenient.
Much of what the bike industry offers isn't terribly practical for non petrolheads. Bikes for the most part have exposed chains that require constant attention but no centre stand to make the job any easier. And where do you put your shopping, briefcase, tools, and sandwiches? You think I'm missing the point though 'cos bikes are all about fun right? So why can't fun be an everyday thing? If your car isn't fun, why keep using it? Did the bike clock up 12,000 miles last year, or was it the car?
The scooter was a revelation in the 50s, it considered a different user group and they sold like hot cakes. They still lead the way in sales by volume, and there's somewhere to put the lock and chain you need to carry because the local authorities don't want to make riding convenient either. If they did, there'd be signs directing riders to secure bike parking, where you could actually use that lock and chain; and that parking would be somewhere you'd want it – there may even be CCTV. Hell there's enough of it about; it would be good if it was used for something useful.
These local councils who complain about congestion on the one hand and their city centres dying on the other, could sort both problems if they made biking convenient. Two wheels don't take up much space in use, or when parked. Two modern green wheels don't congest or pollute much at all. Granting bikes access to priority lanes would encourage more drivers to get out of their cars and give it a go, which would encourage people to visit and revitalise city centres. Ever visited a mainland European town? Notice anything? That's right there are two-wheelers parked just about everywhere?
National government could make biking more convenient by rewarding the sensible and socially responsible choice of two wheels by removing road tax.
Enlightened public policy, whether local or national, could ensure bike convenience. It could improve safety for all, air quality for all and if the bike industry supplied the goods, machinery for all.
But who wants to invest? Well, precious few it would appear, within or without the bike industry. No-one wants to look at a bigger picture. There is no unity, no clear vision and one-upmanship seems to be the only game in town.
Riders can and do adapt to bikes that have been engineered to meet ever stricter criteria. Some riders continue to piss-off other road users through anti-social behaviour, while claiming a right to be left alone to do so. It's much easier to make reactive laws when you're chasing votes than it is to be proactive and hear reasons to encourage bikes. Will we learn? Do we even want biking to be convenient so we can have fun every day? Should our industry campaign locally to create convenience and stop the rot, or does it need riders to do that for it? Where's the unity?
Big questions and decreasing sales.
Which way now?
Paddy Tyson