Read Time:
5 Minute, 28 Second
This time last year we had a bumper mailbag to pad out the ultra slim New Year's edition; unfortunately this time around there was nothing in the mailbox – not so much a short note from Nick Lojik or a Midwestern weather report (complete with great pictures) from Gary Ilminen and now that Ian Dunmore is a regular contributor… There are plenty of comments below last month's content but rather than simply transferring them here, we thought it might be a better to round this short issue off with a celebration of the many wonderful stories and features that have graced our pages over the last twelve months.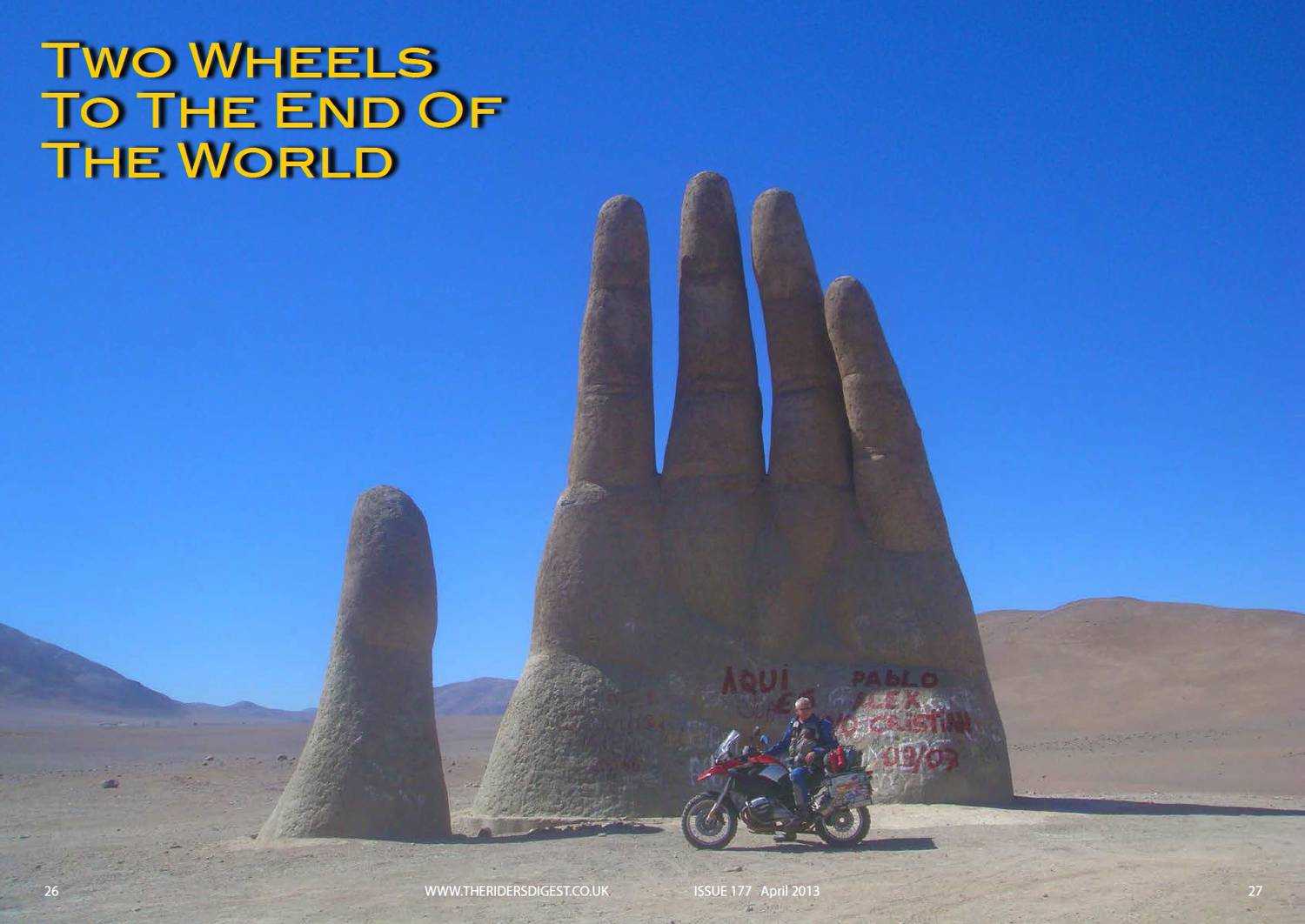 For a start there was the tail end of Paul Browne and Maeve's, Alaska to Argentina adventure. The monthly instalments of their classic Pan American journey began with "Long Flog to Dead Horse" back in April 2012 (issue 165) and it was July this year (180) before they reached the end of the road in Ushuaia.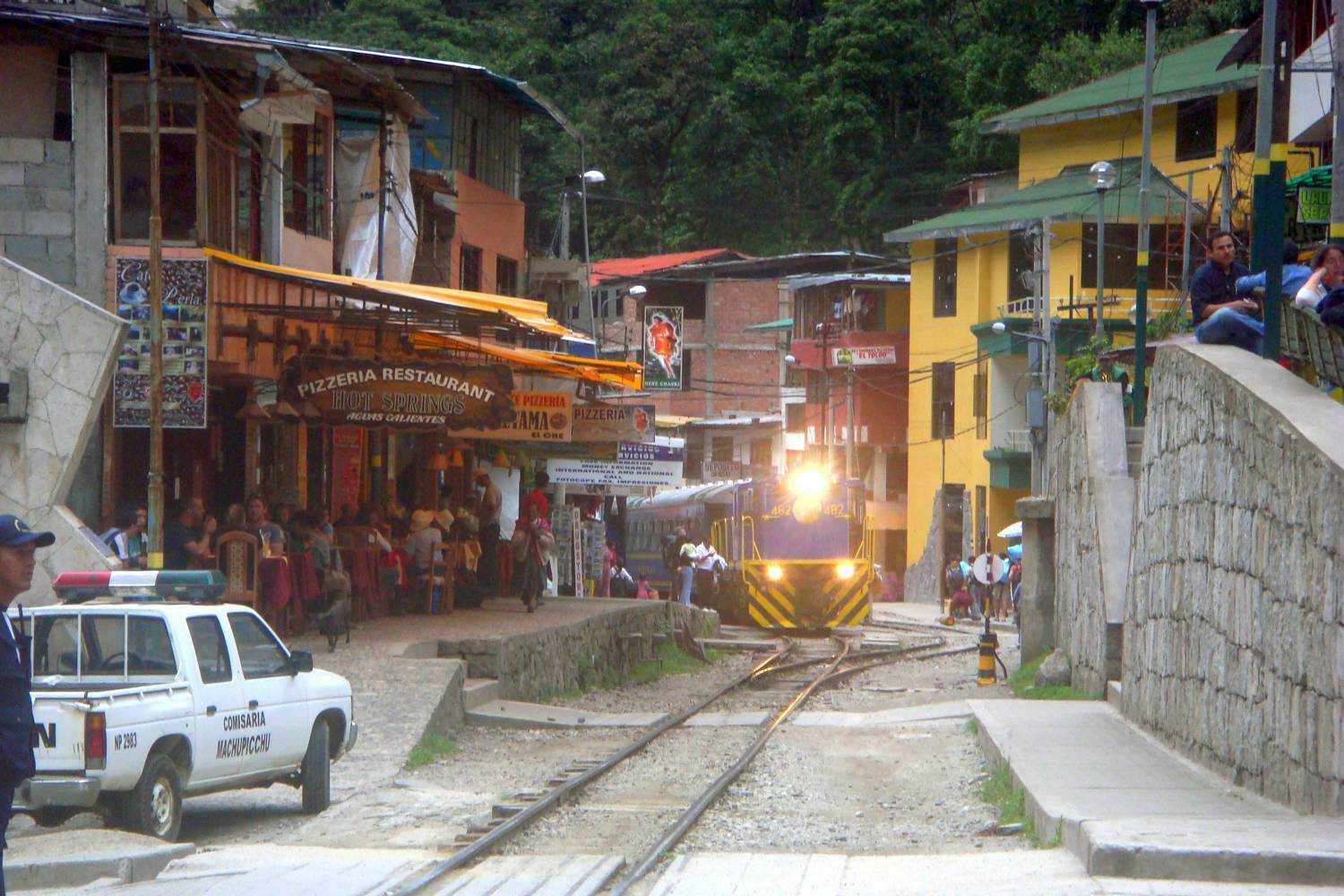 Just to confound anyone who thought they could pigeonhole us, we put a wheelie-ing KTM RC8 on the cover of our first full fat edition of 2013, complete with a lyrically waxed review on the inside. In the same issue (175) there was a report on the last snowy journey of a 97 year old ex WWII despatch rider, then a couple of months later (177) we featured yet another motorcycle funeral, only this time it was an incredibly upbeat farewell to a young man who had never ridden a bike at any time in his short life.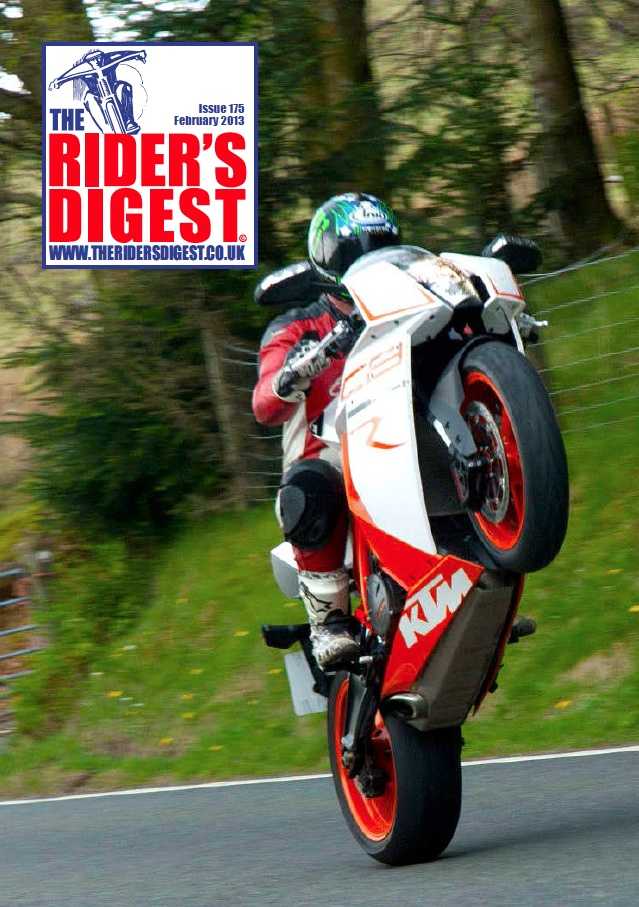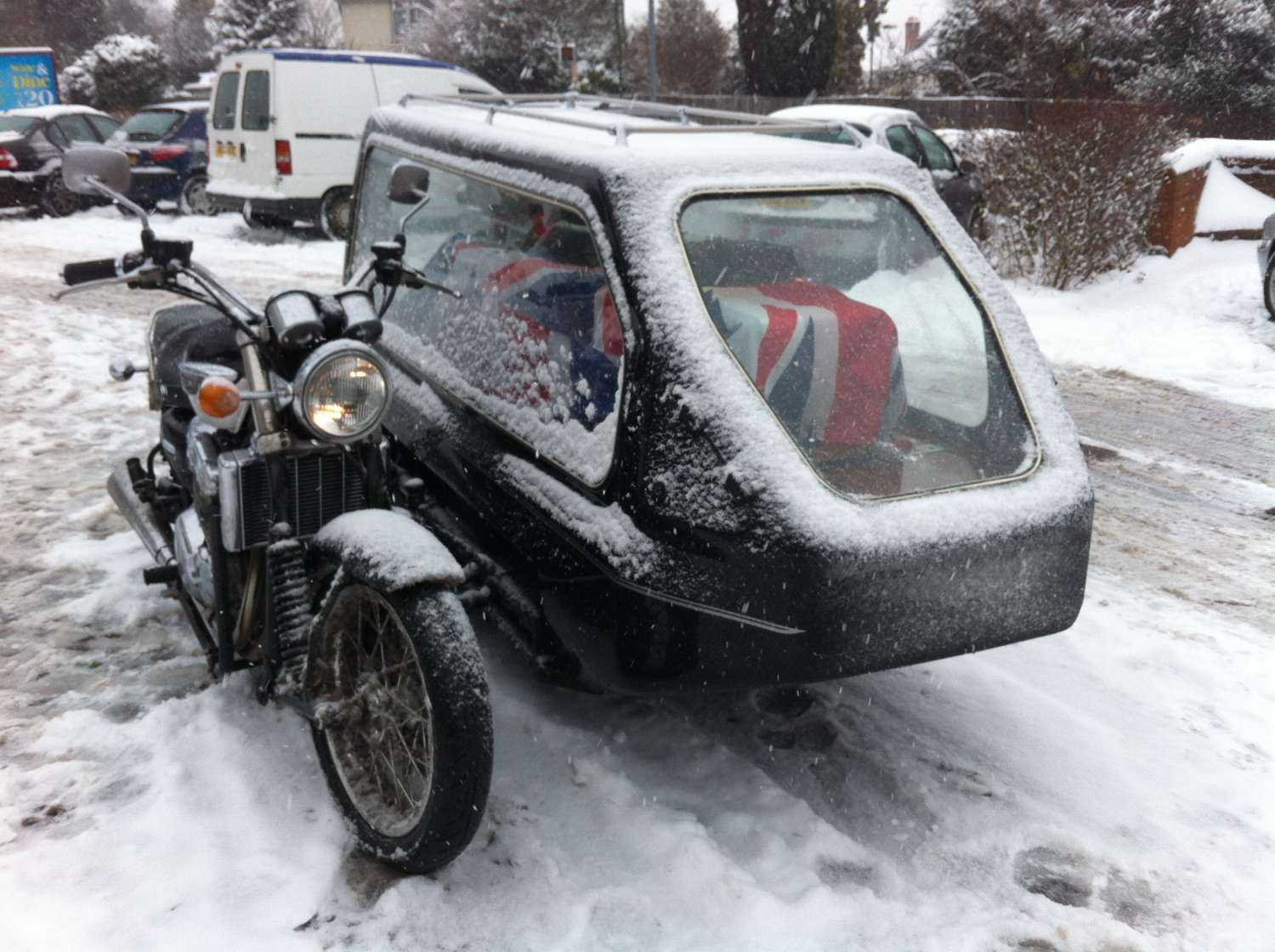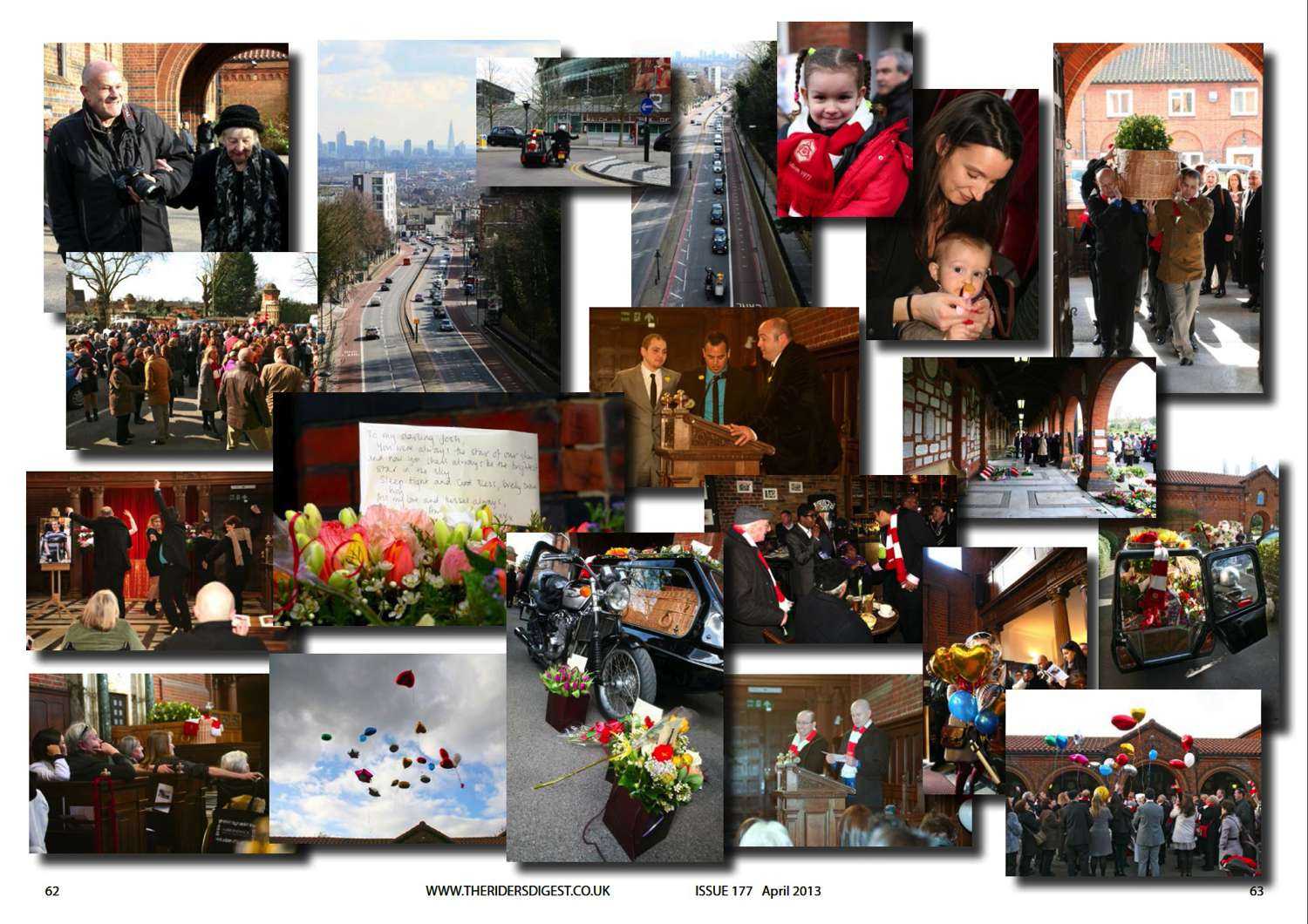 There was our exclusive interview with Ogri's creator Paul Sample (177), Martin Haskell's ode to FS1Es and seventies mopeds generally (178), followed later in the year by Stuart Jewkes' wider remit in "Time Travel: A Biker's Life in the 1970s" (184).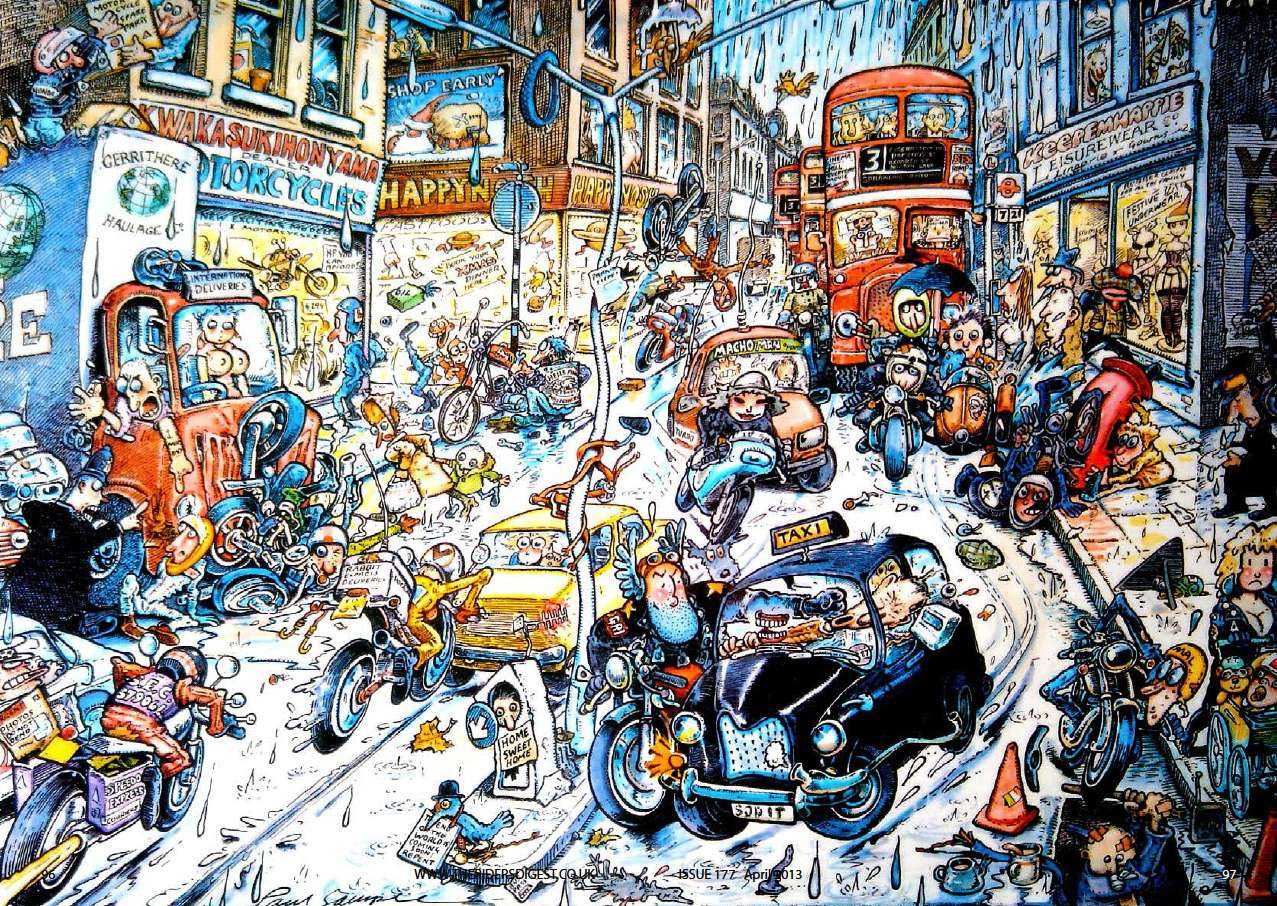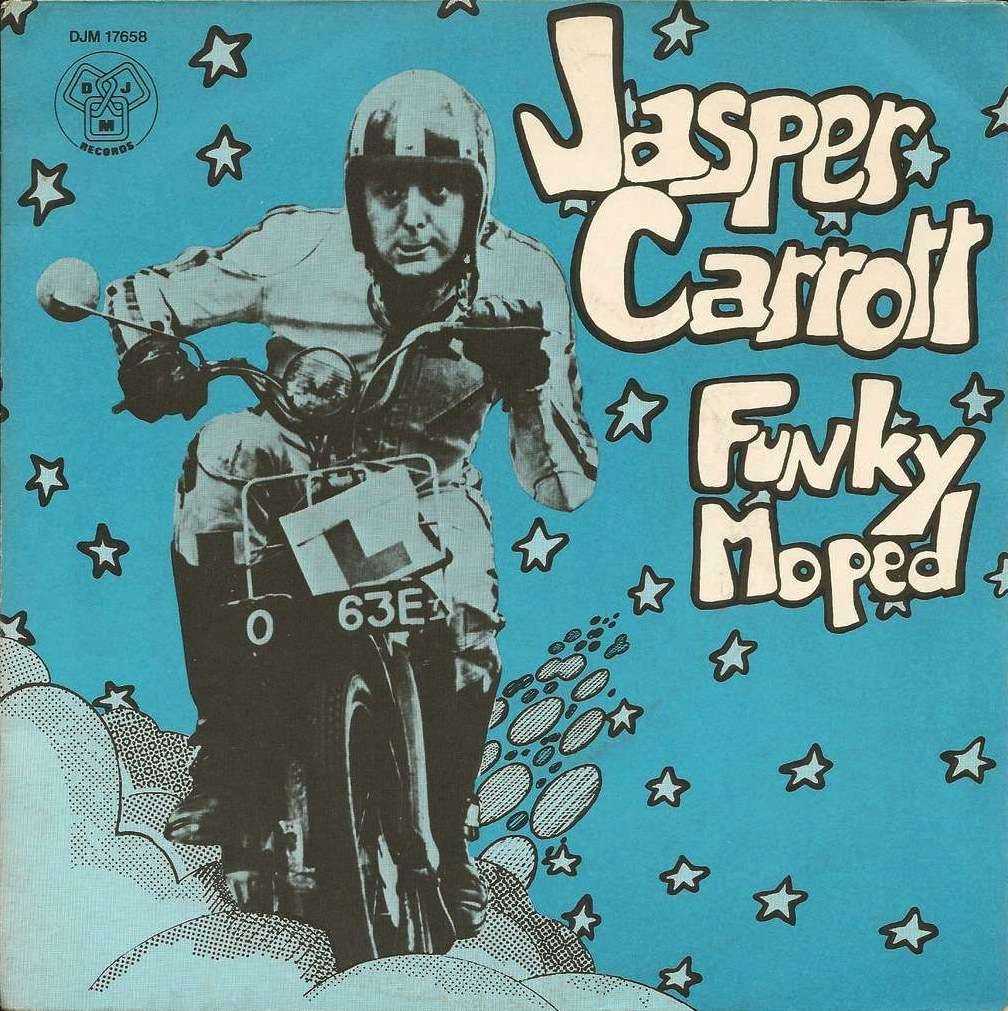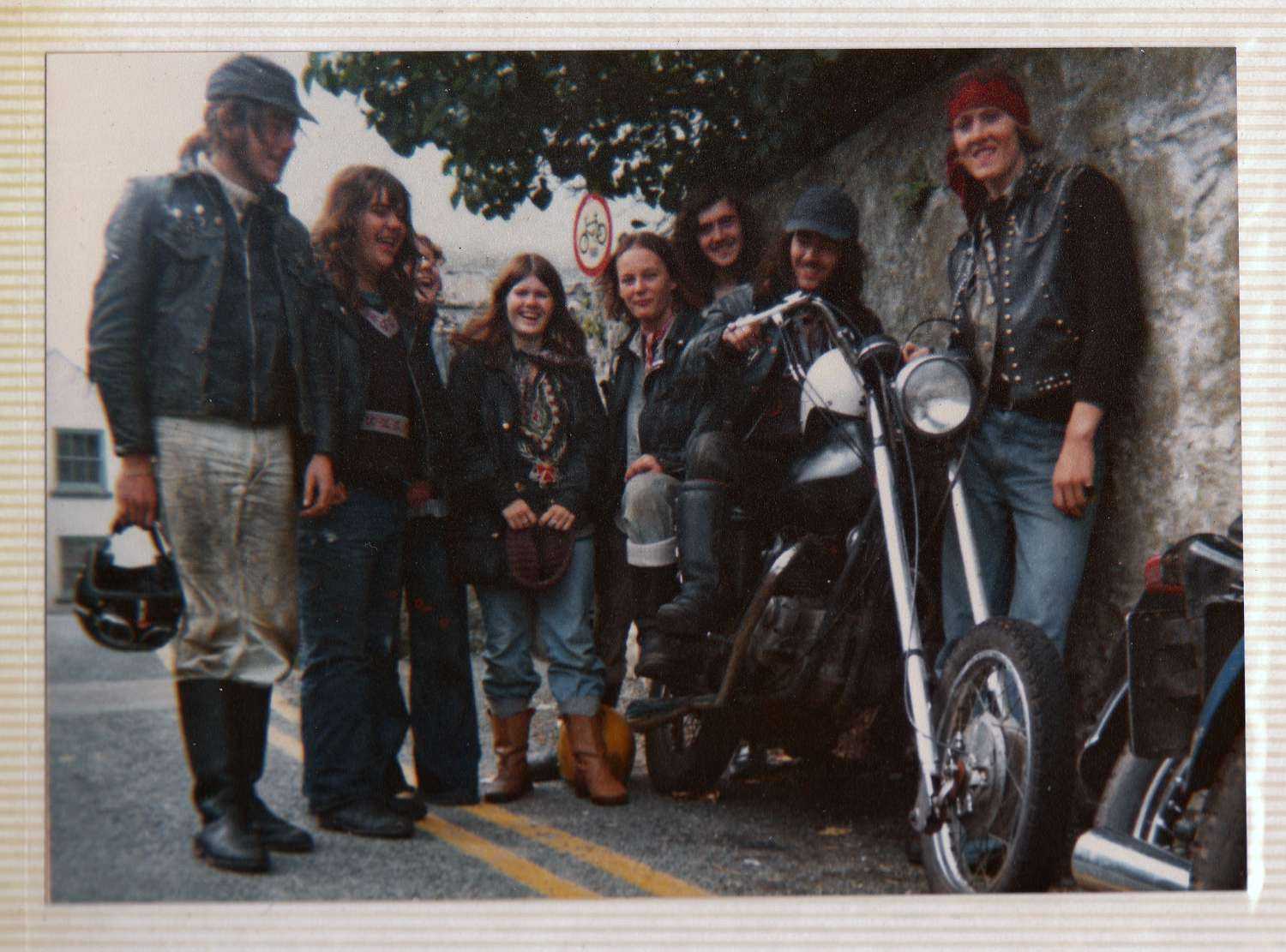 In May (178) we illustrated the kind of all embracing culture we're trying to foster by 'Asking a Policeman' (on a relatively unmarked, video equipped, Hayabusa) to join our steadily expanding family of contributors; and in June we introduced you to the Posh Boys' Bike Club and Stuart wrote "There's No Such Thing as an Original Triton", which aside from being undeniably true, has proved to be our most widely read feature to date (179).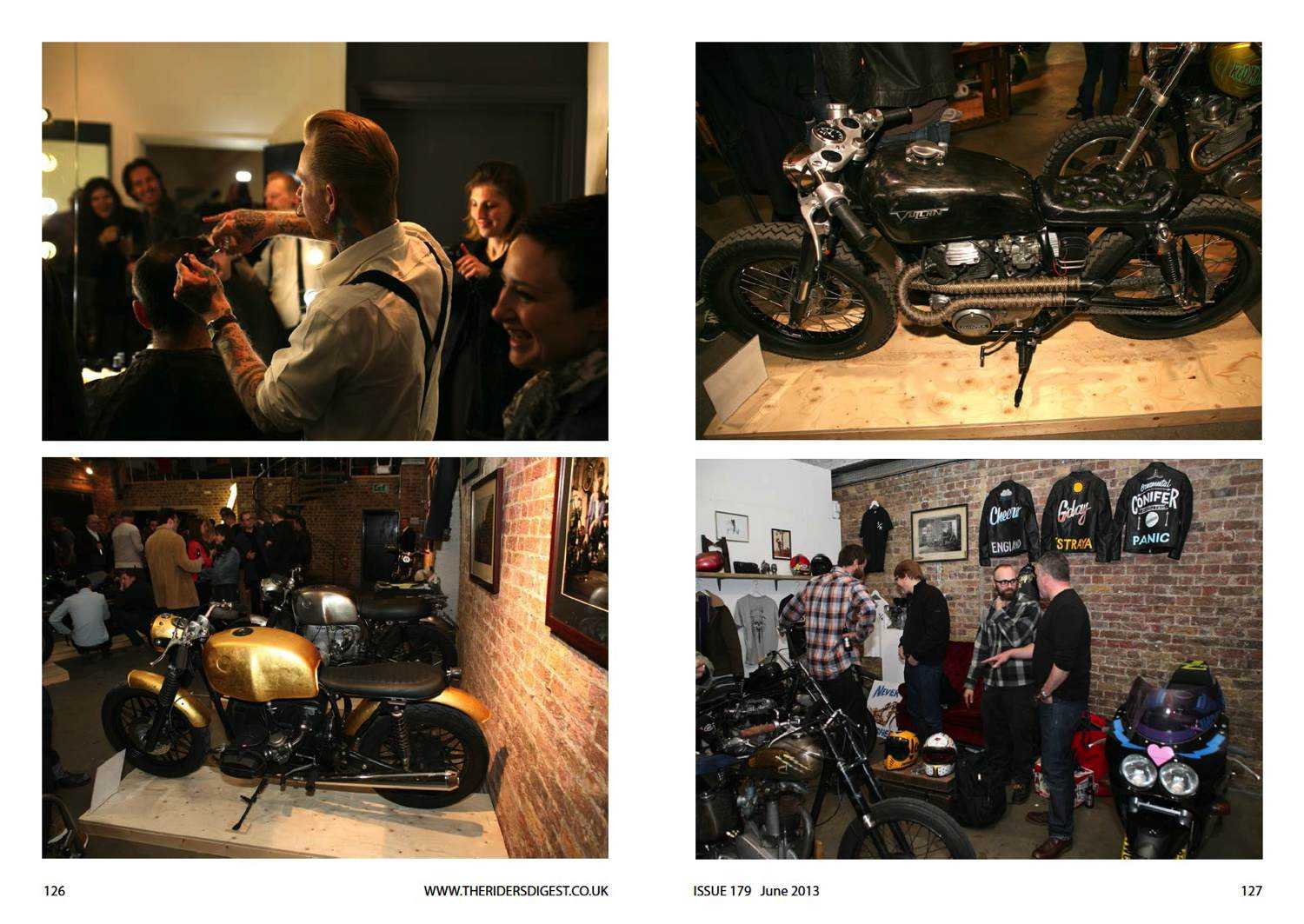 Our New York based cultural correspondent, Jonathan Boorstein, has continued to provide regular insights into the more cerebral aspects of the world of bikes and biking, whether it's the inaugural motorcycle film festival (183), the classic black leather jacket (182), or his many in depth book reviews (described by one impressed reader – a renowned author himself – as 'forensic').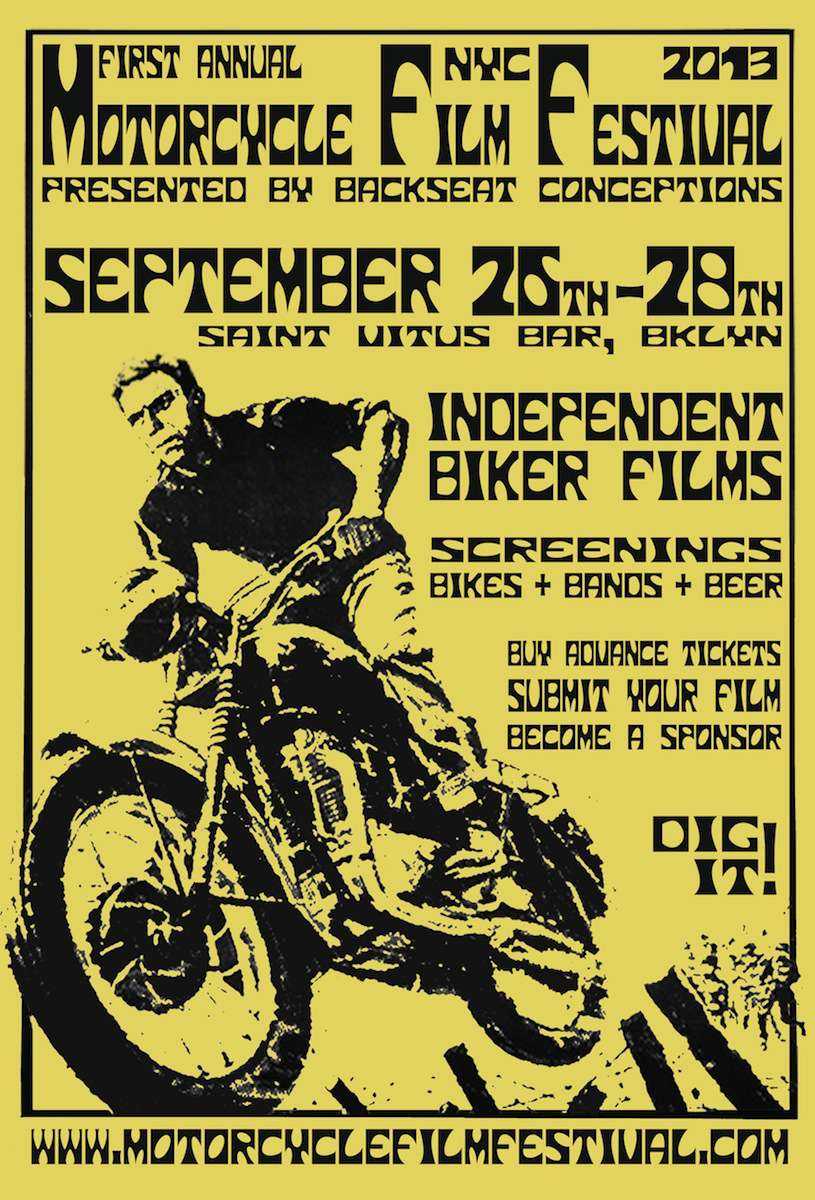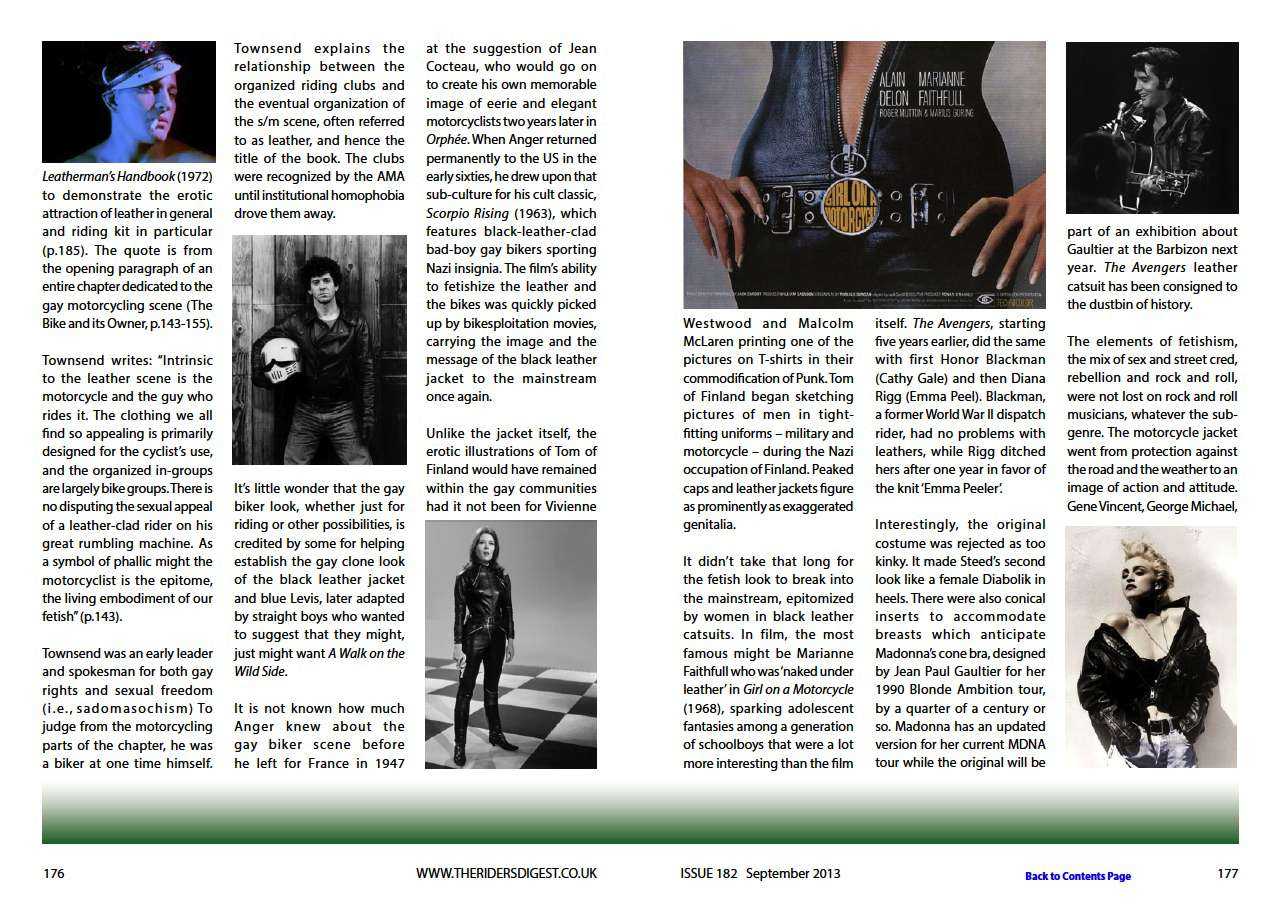 In July, as a direct consequence of an interesting article Jonathon wrote about the IJMS, we were invited to attend the prestigious 3rd International Journal of Motorcycle Studies Conference in London, which we reported as the "Clever Girls and Boys' Club". The same issue (181) contained the terrifically popular "Men and the Art of Motorcycle Maintenance", a whimsical tale of a trip to Spa on a quartet of 70s Guzzi Le Mans.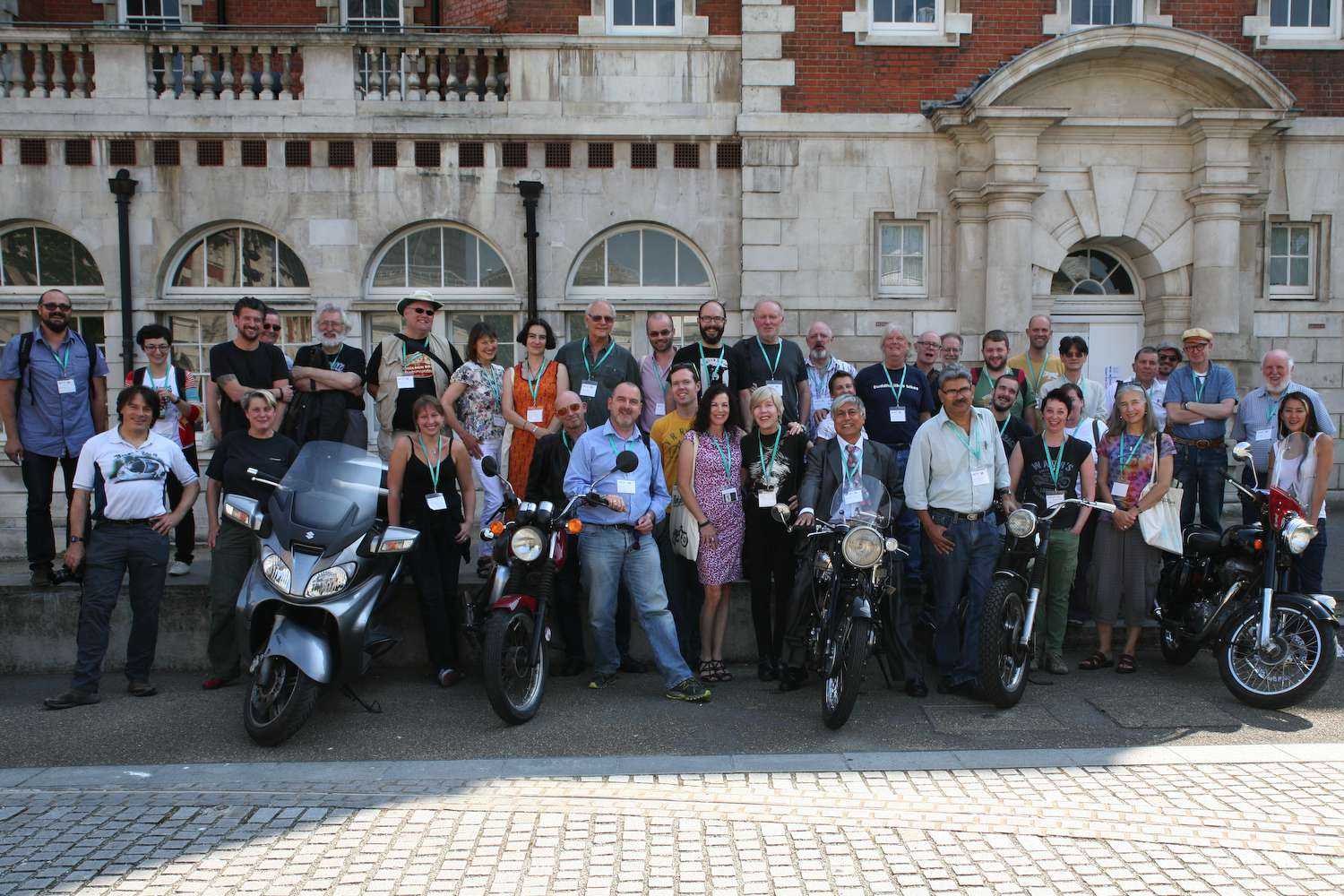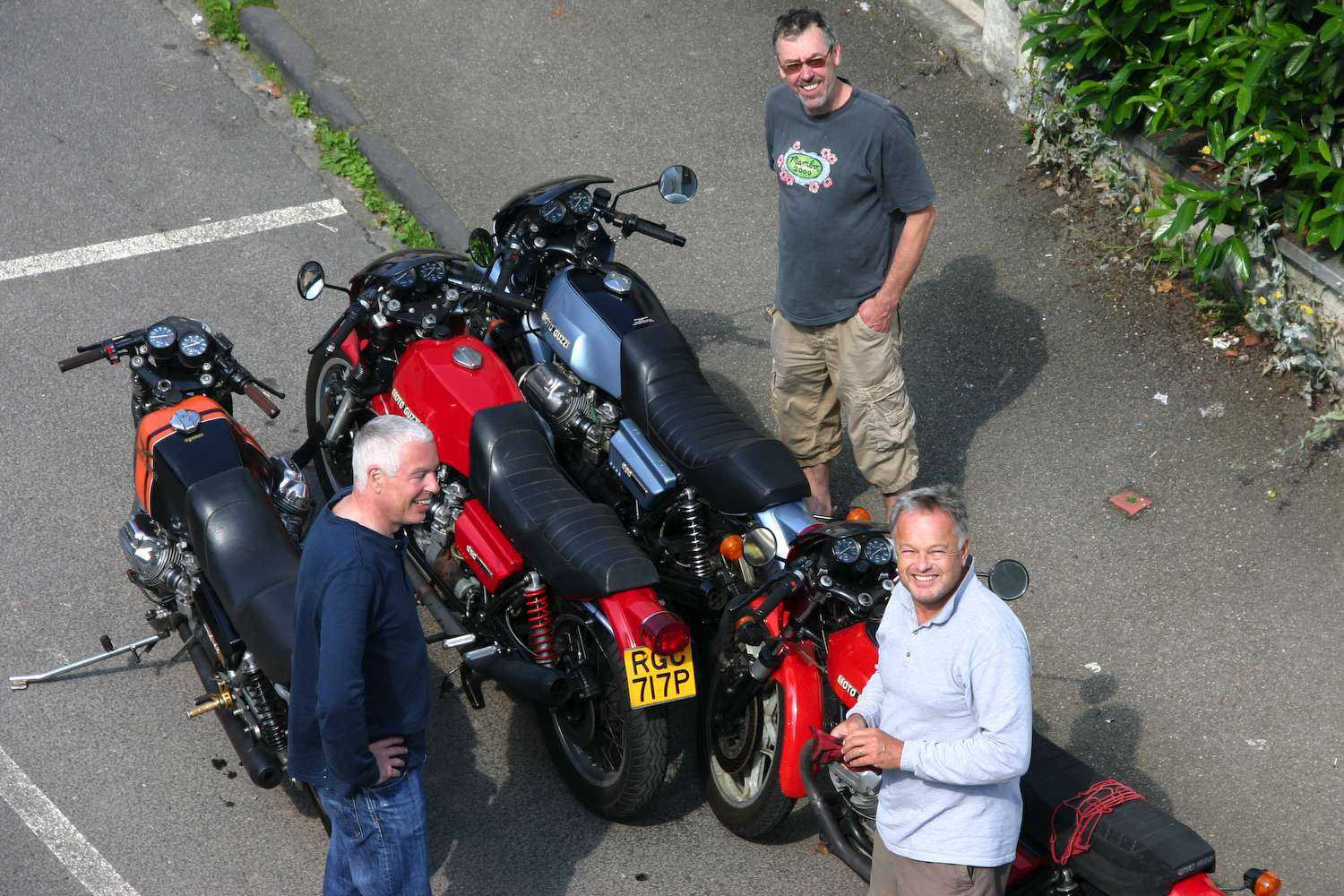 We were at the Isle of Man for the TT (177), Brooklands for the Ace Cafe Ton Up Day (180) and the Goodwood Revival (182), the second Posh Boys' event "Underneath the Arches" in London's oh so trendy Shoreditch (184), and rode across the capital with a posse of distinguished ladies and gents in tweed (185), before rounding the year off at a swish classic cycle and crystal chandeliers, Christmas celebration in Chelsea.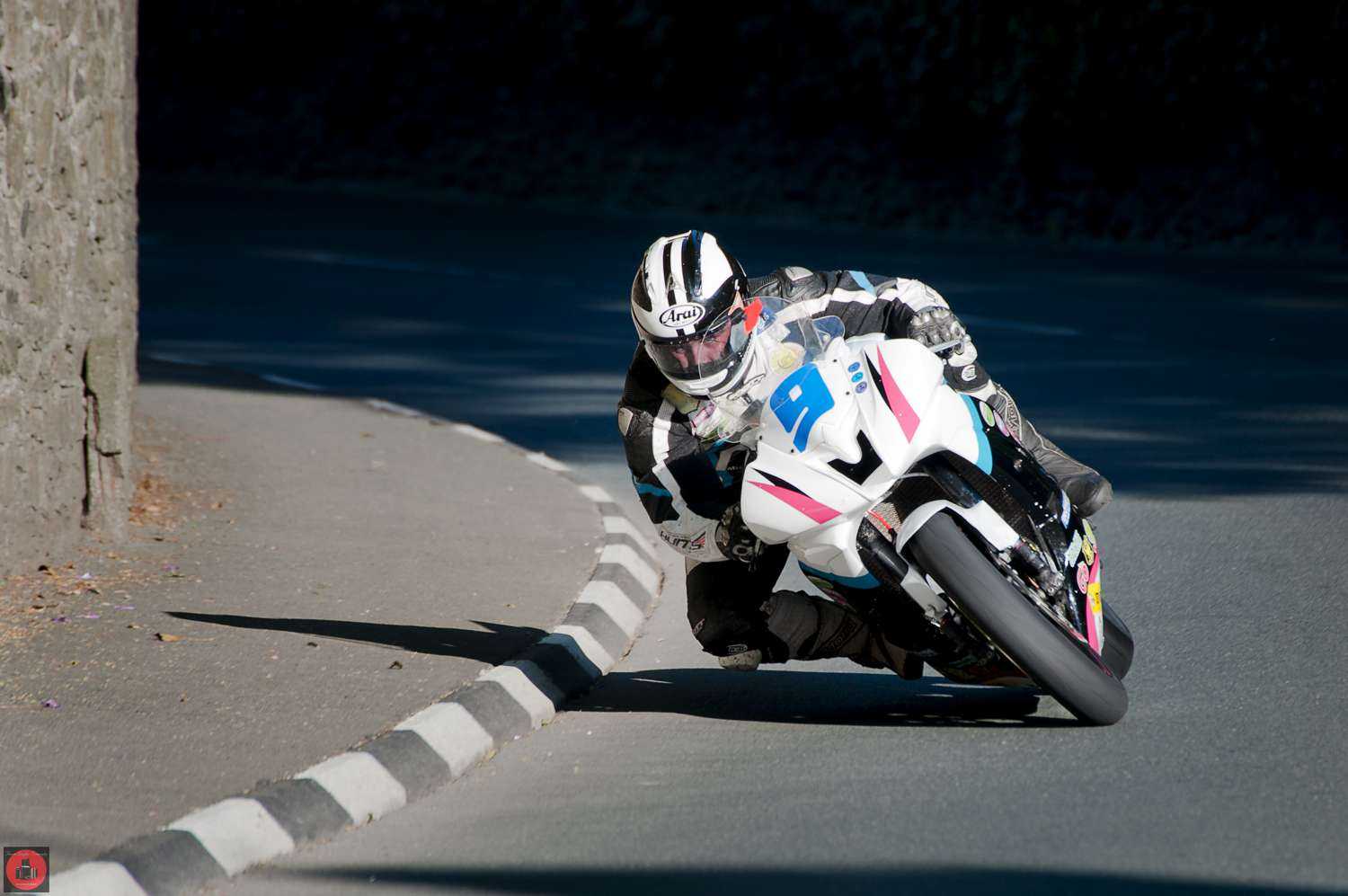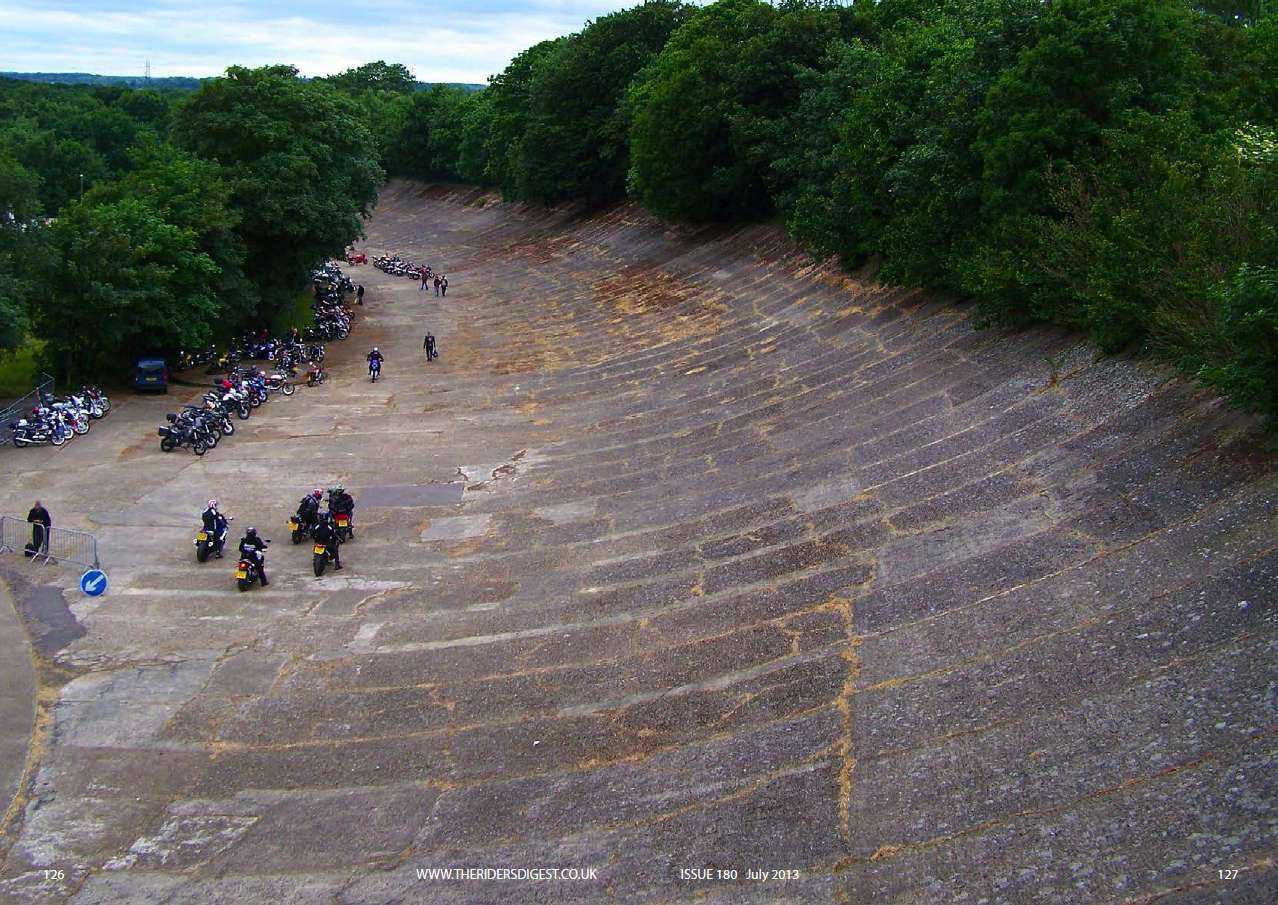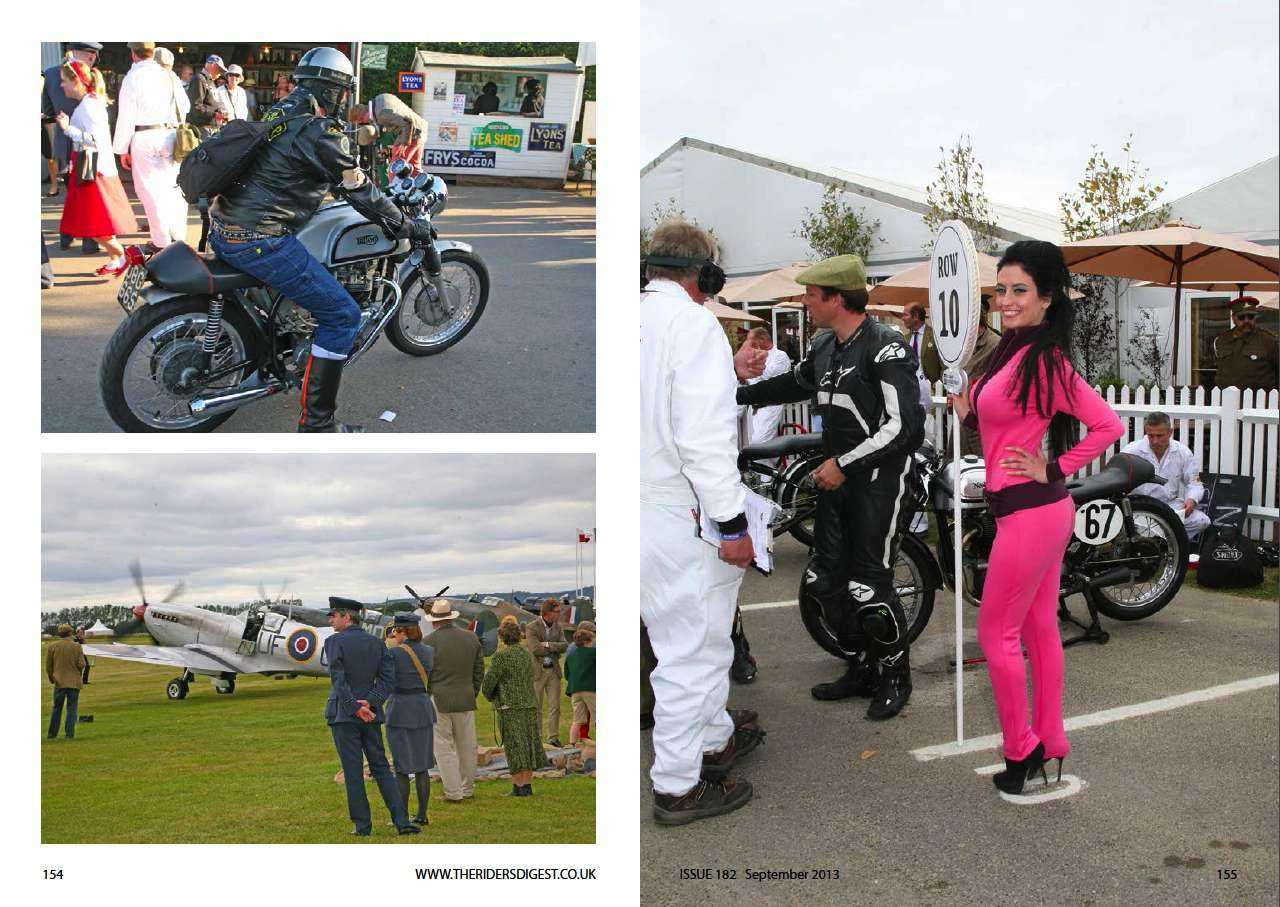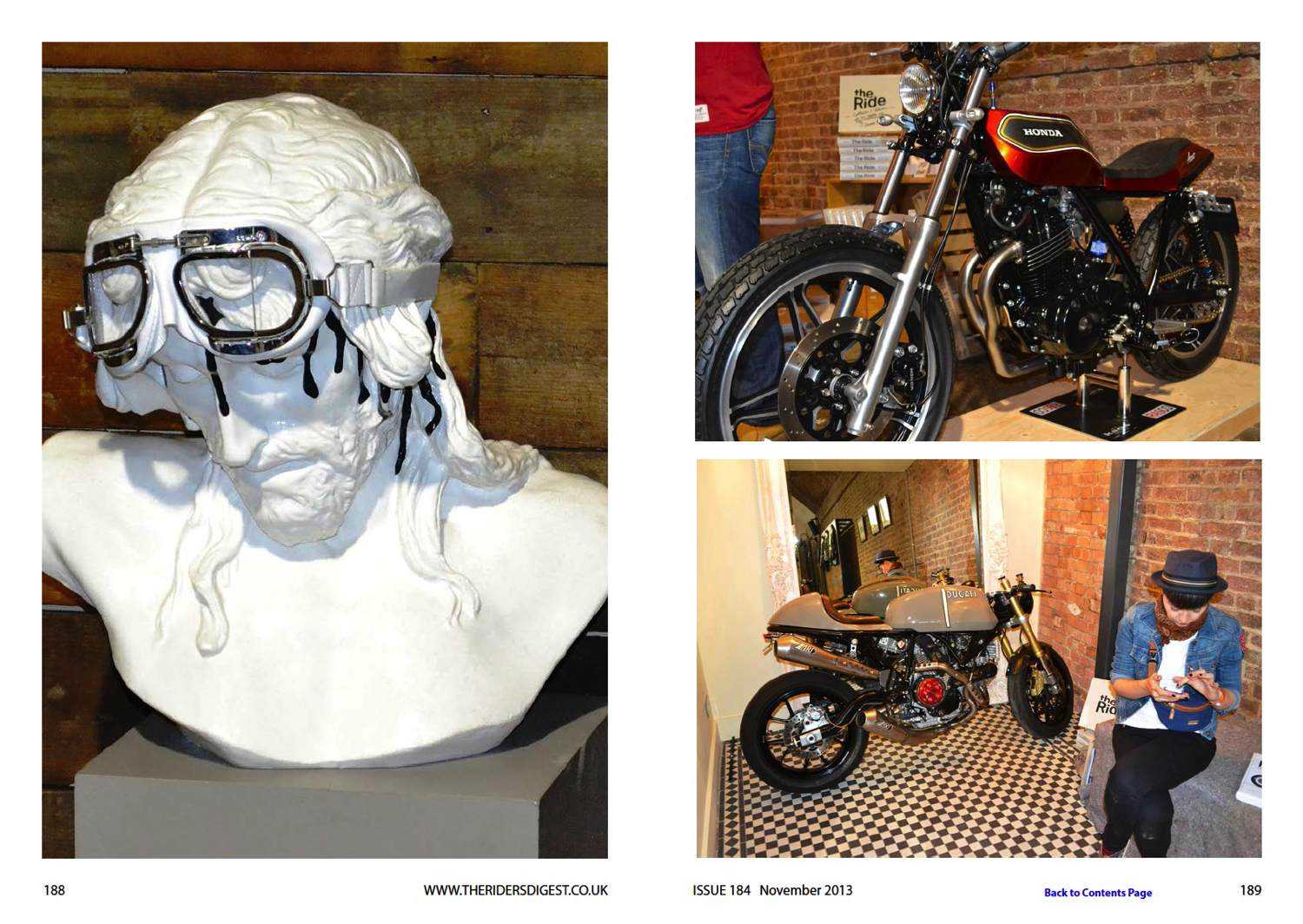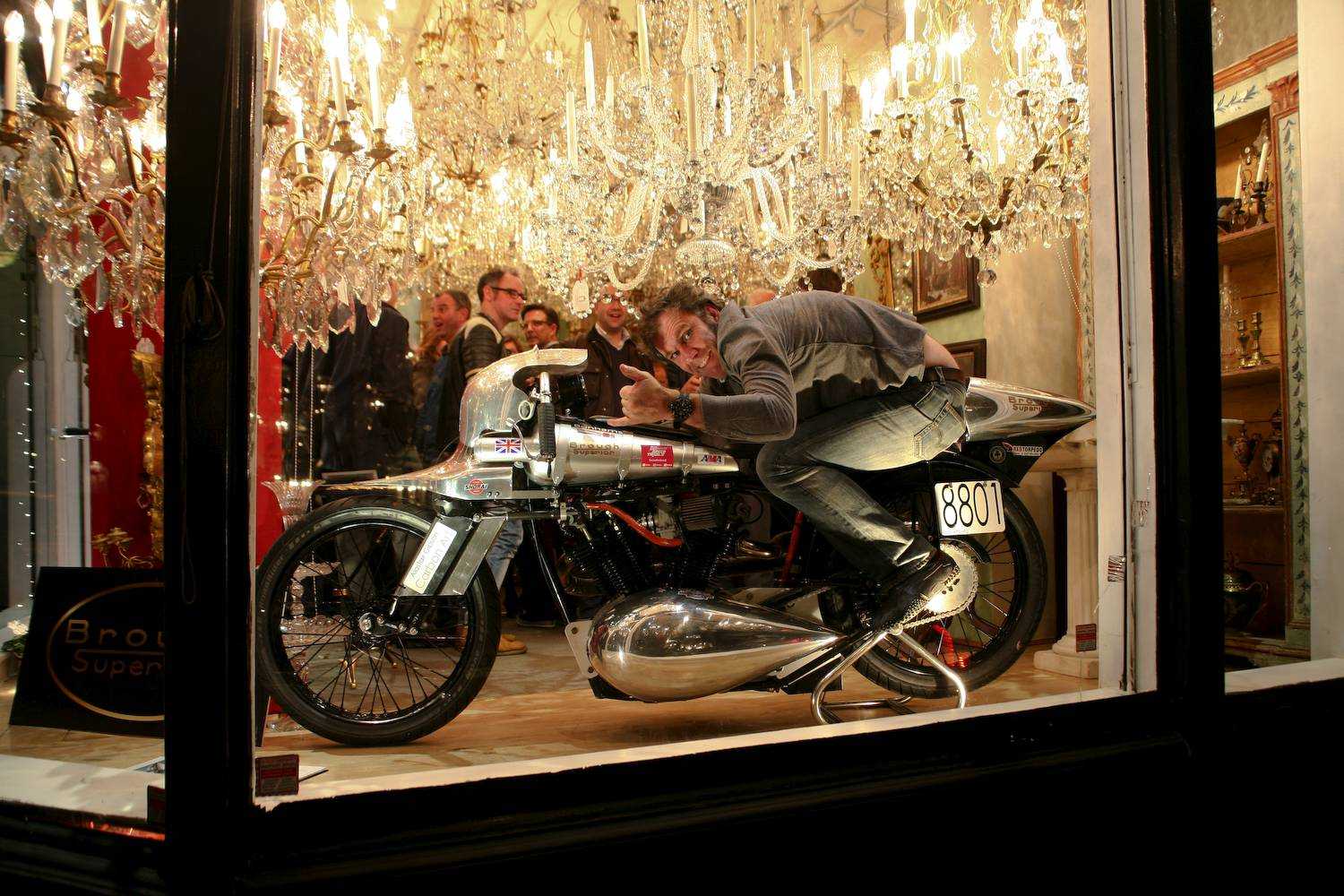 Alliteration and aristocracy aside, throughout the year we mixed the ultra-glamorous with the kind of street level biking that the Digest built its reputation on (we've never forgotten that we started out as a recruitment rag for London couriers). Hi-gloss events like the ones above were interspaced with a visit to the Dragon Rally (176), a maiden ride from London to Aberdeen (175), a Motogymkhana in Kempton Park in the pissing rain (183) and Margate at the tail end of October (185).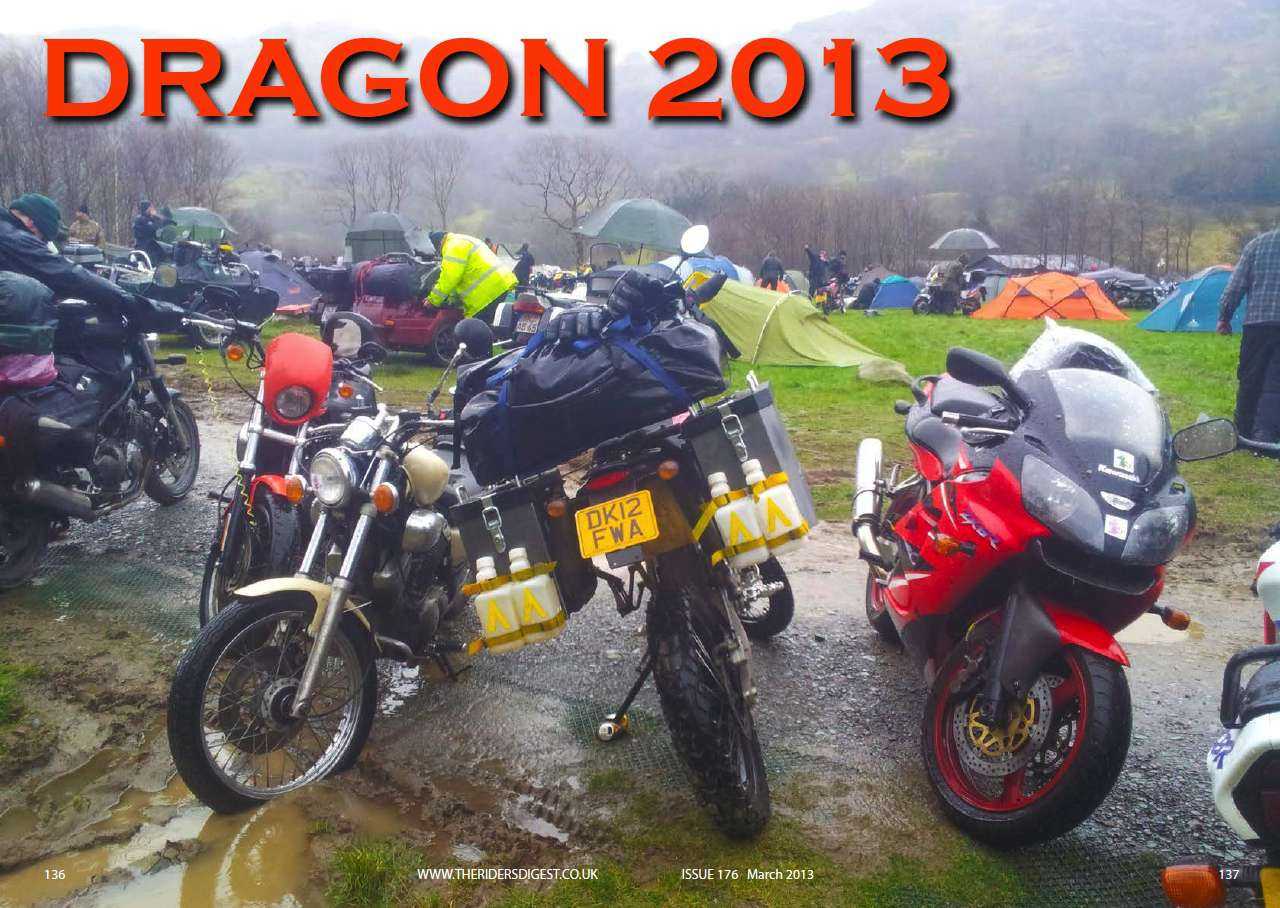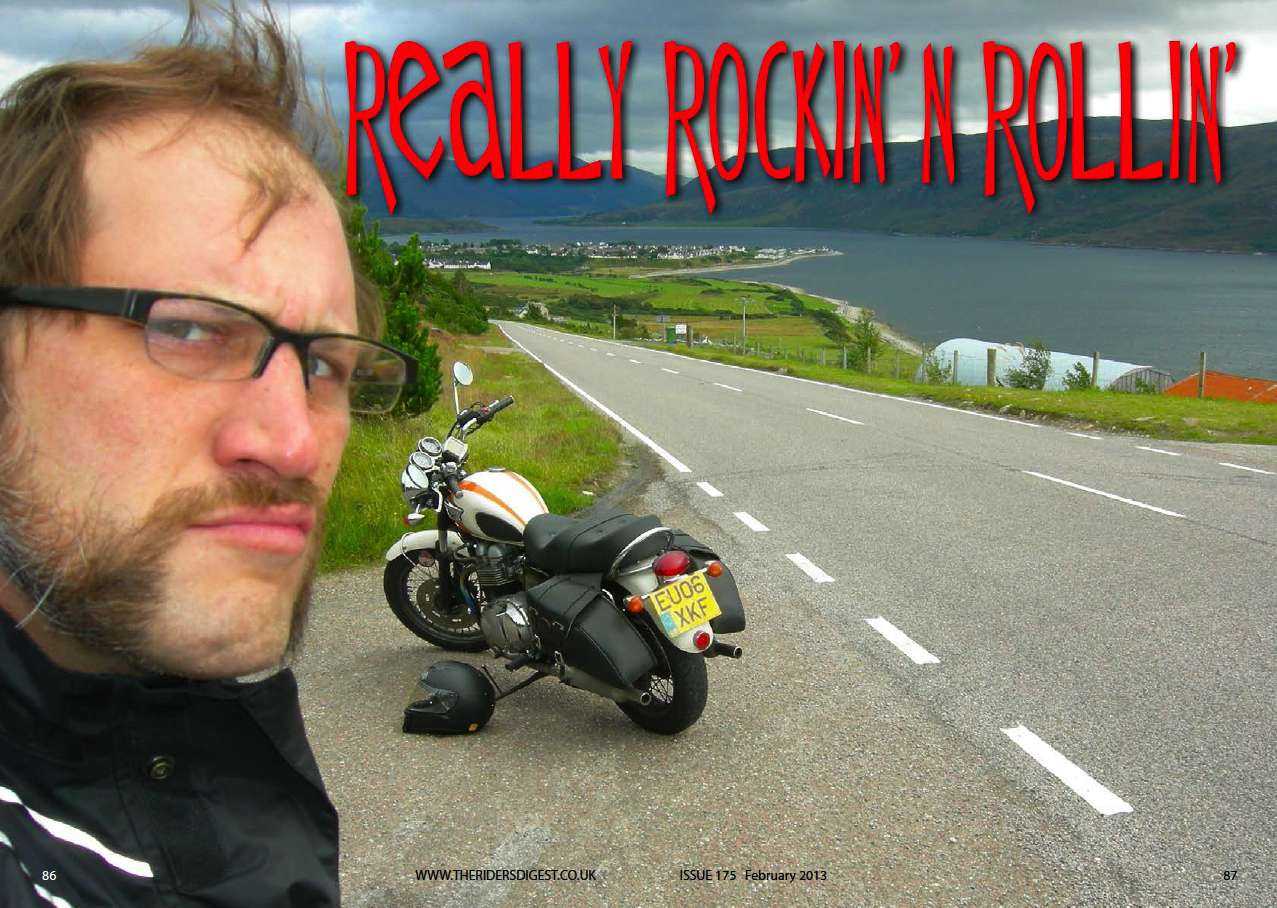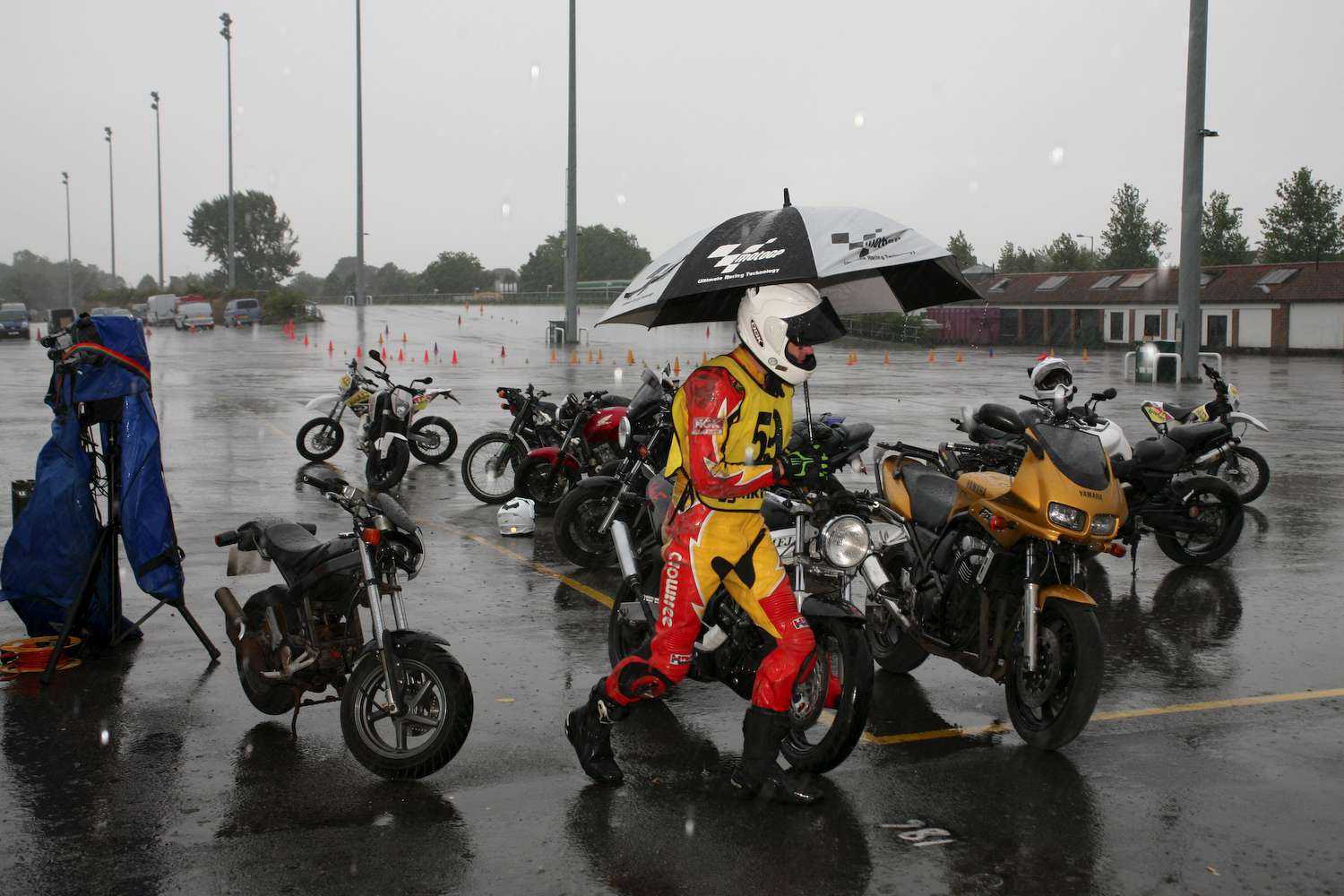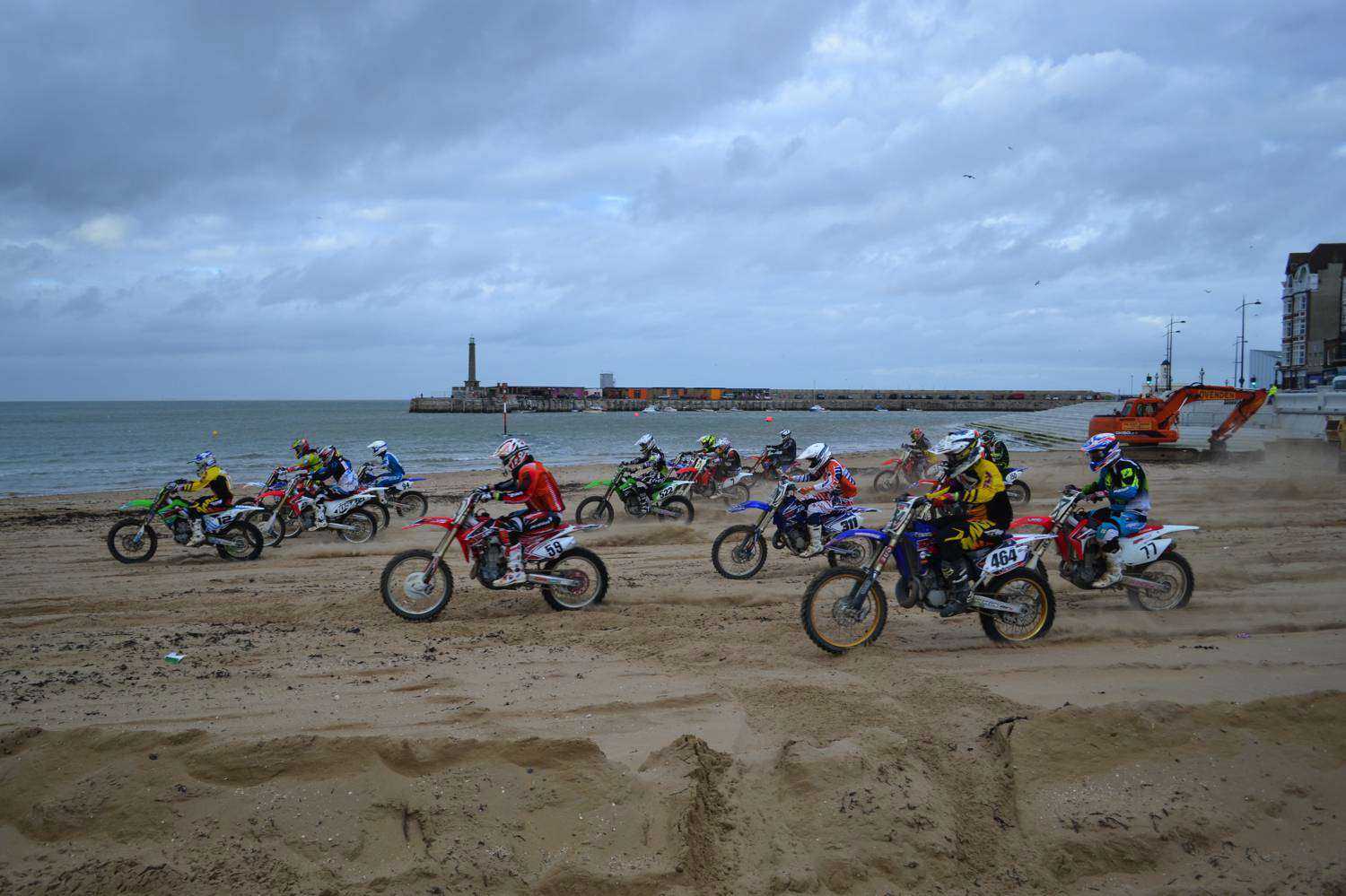 When you include the contributions we've featured from the American Midwest, Thailand, France Ireland, India and god knows where else, we've given you access to a whole world of motorcycling writing and unless you bought a PDF in the last couple of months (and that only applies to a very few of you) it has cost you a grand total of zero Dollars, Bhat, Euros, Rupees or Pounds.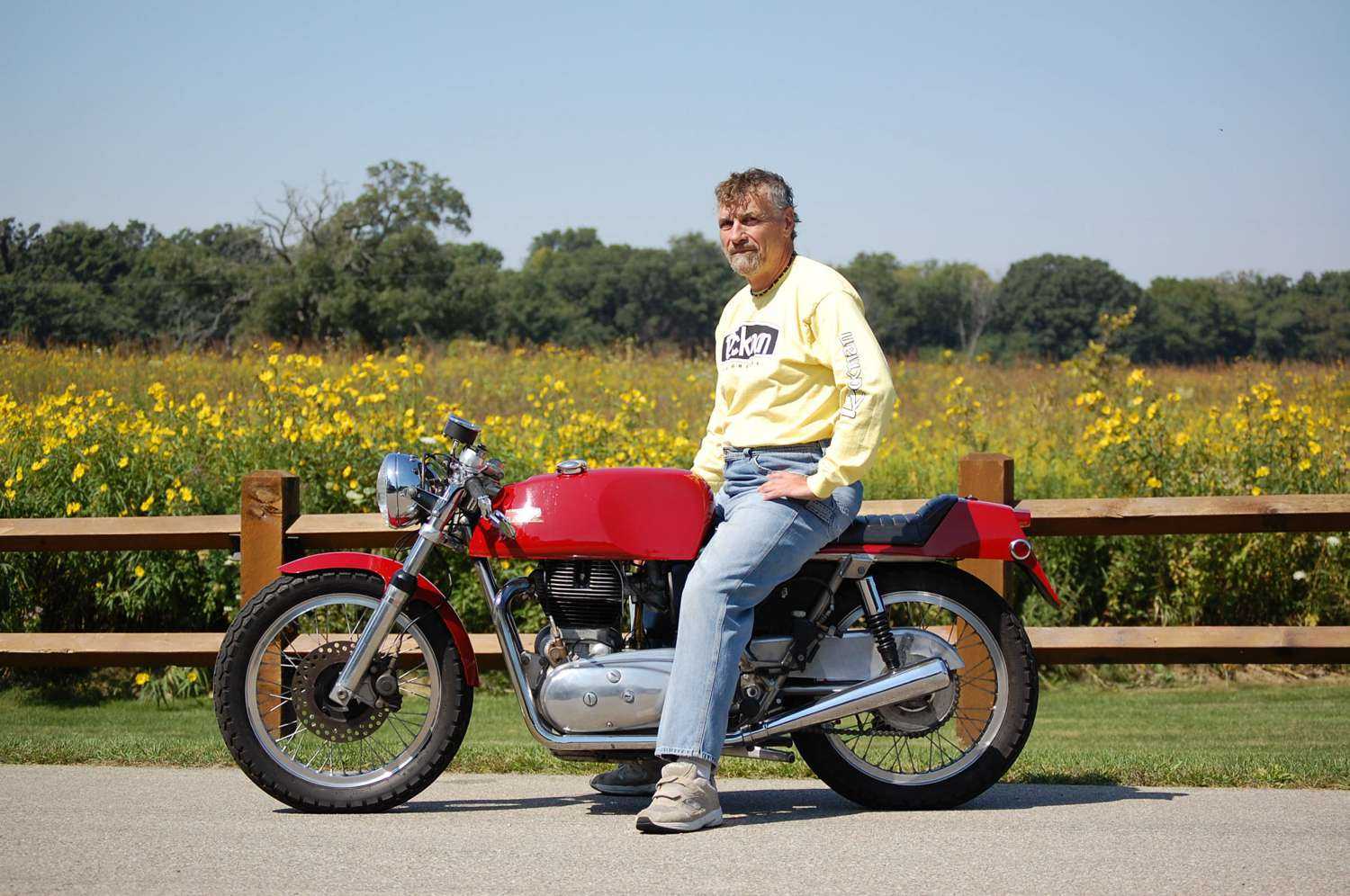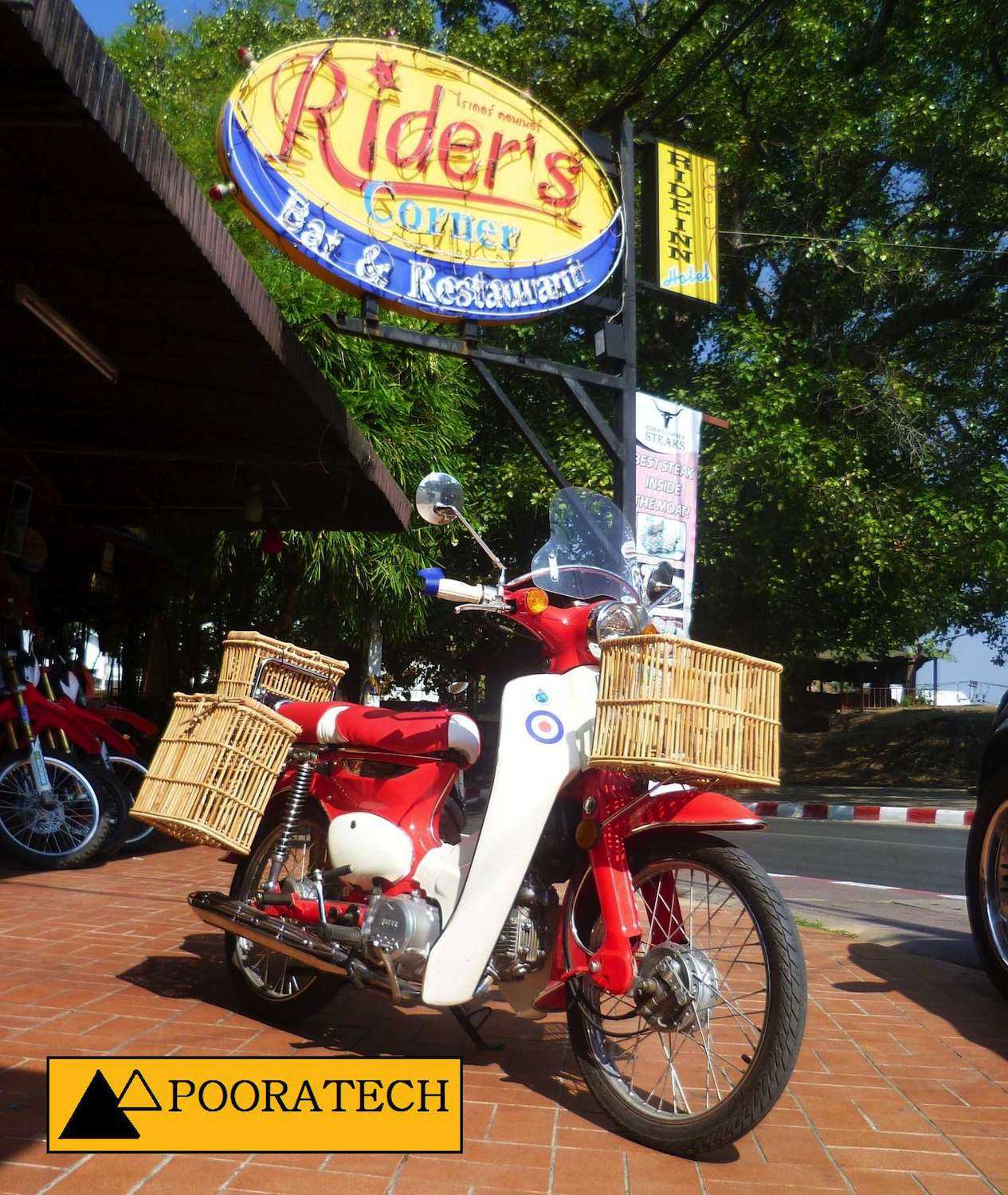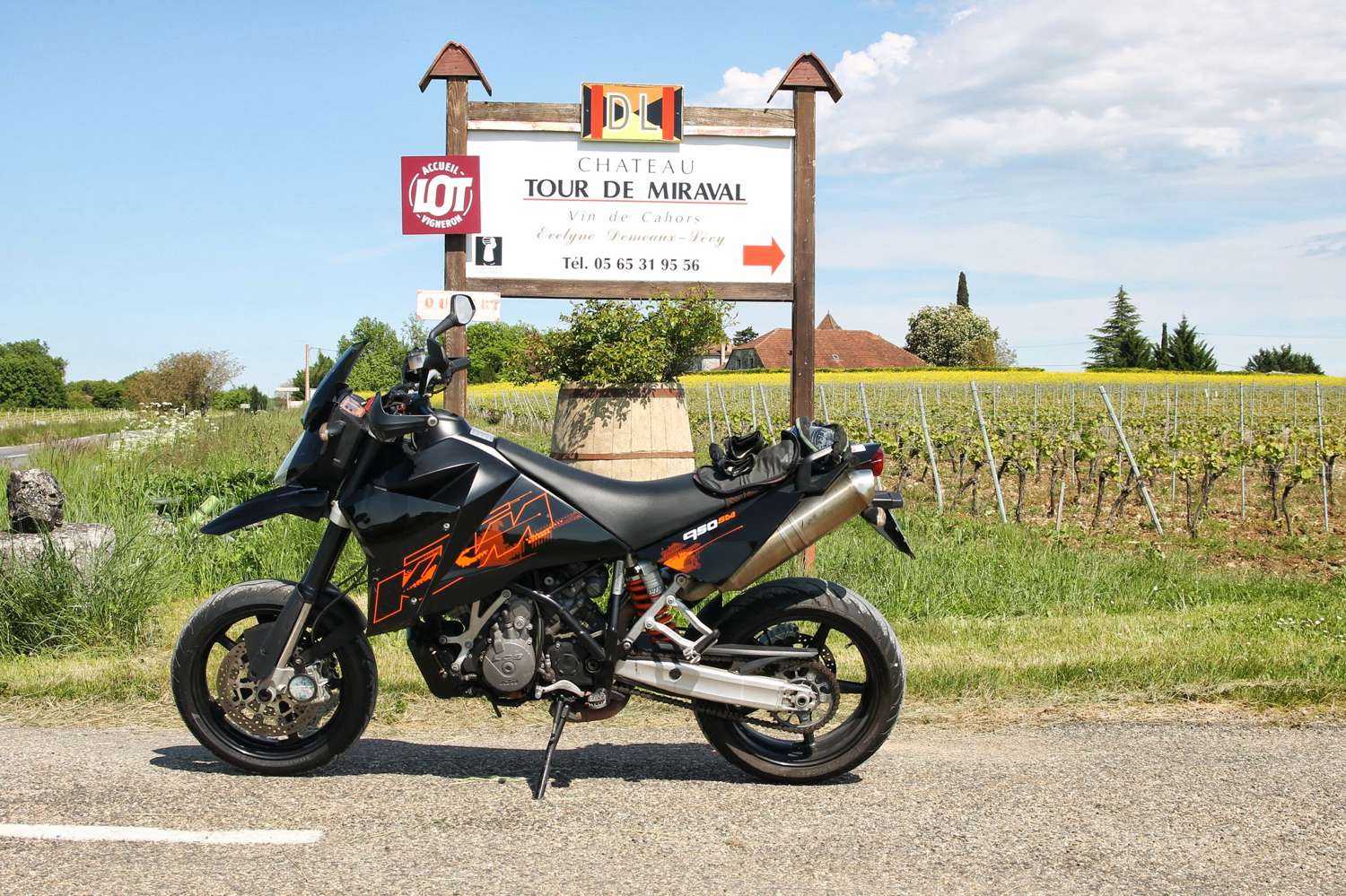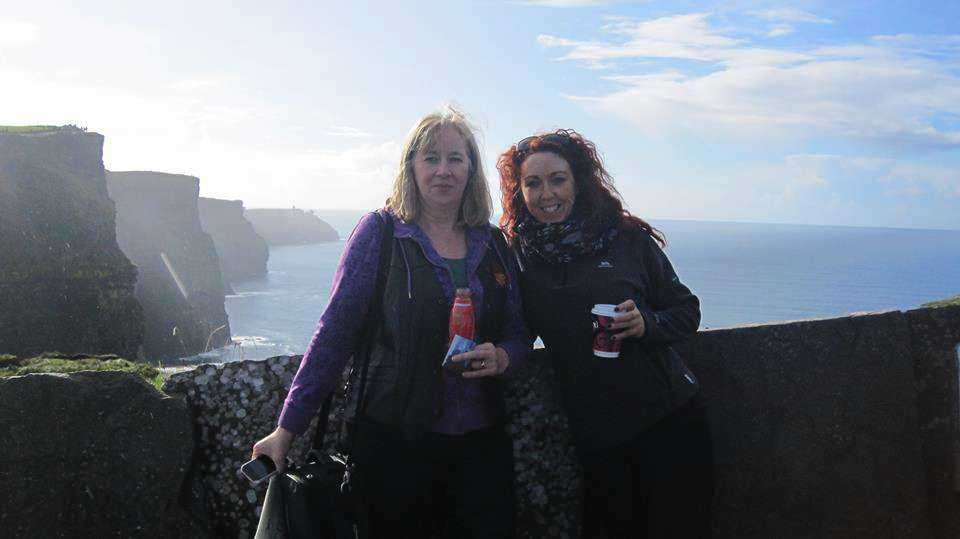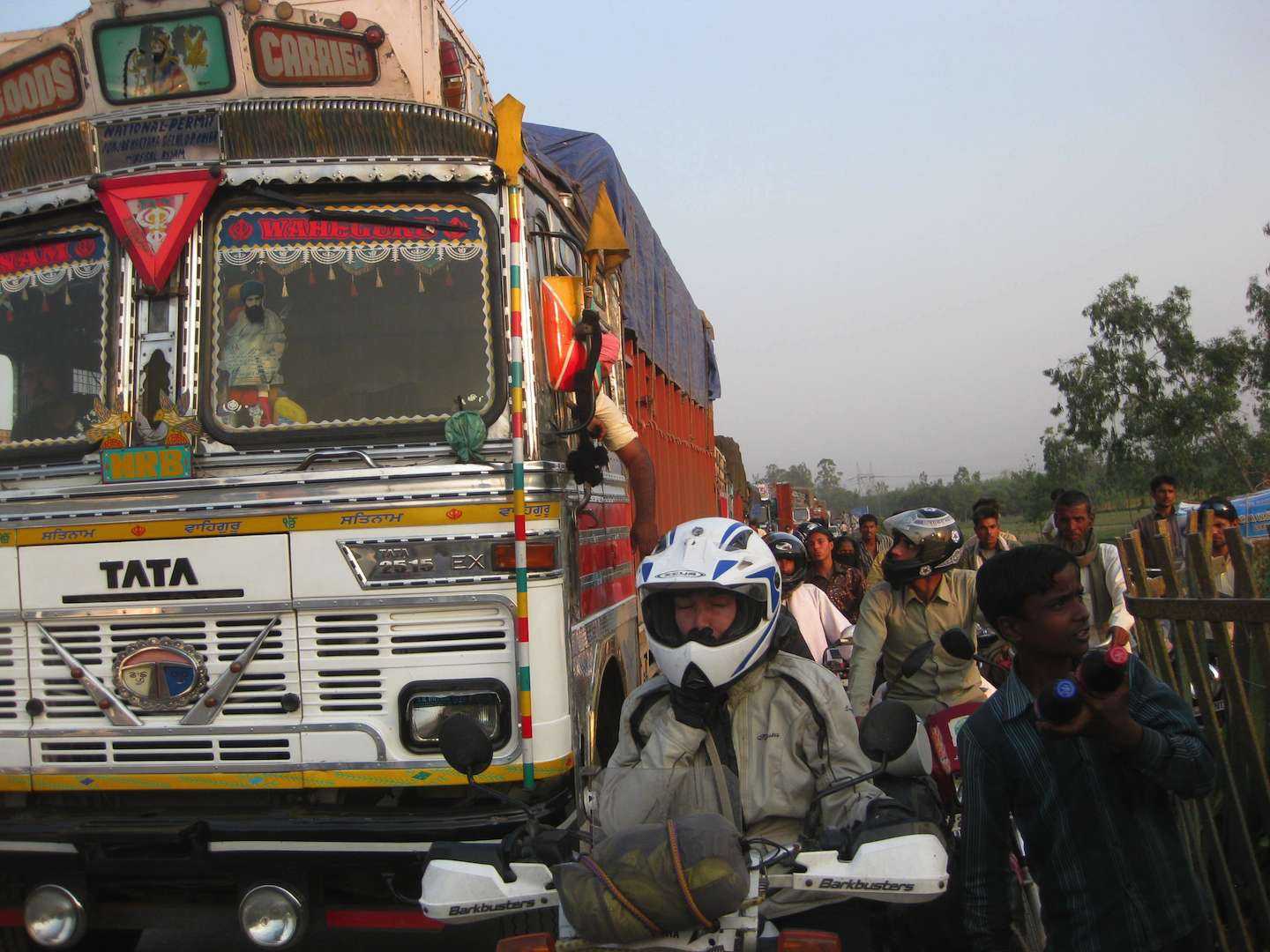 The good news is that 2014 promises more of the same; which is to say more of the most diverse cross-section of two-wheeled tales available anywhere on the Internet, as we continue our quest to shine an entertaining light on as much of the motorcycling spectrum as we can possibly reach.
So be sure to stick with us in the coming year and please also be sure to tell all of your biking buddies about us; it will cost you nothing, they'll thank you for it, and the added traffic will make all the difference to us.
(N.B. as you may have discovered the links in this article take you to the PDF for the corresponding issue in our archive; however, if you would prefer to read the story for free online, simply put the name of the article into the search function at the top of the page.)