Read Time:
2 Minute, 28 Second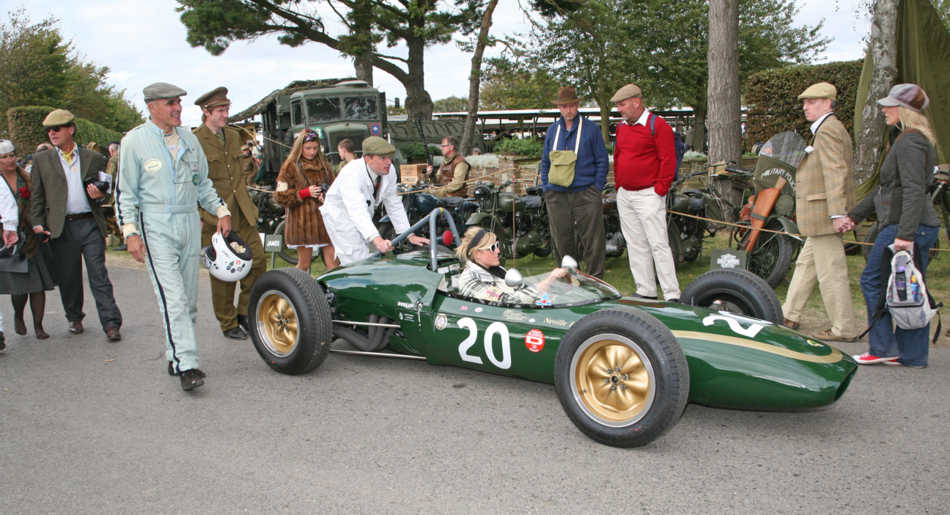 For many motorsport fans September means Goodwood Revival month, so it seemed appropriate to rev things up with a few photos from 2012's cracking event prior to this year's Revival, which will be taking place on September 13-15th. It all happens at the Goodwood racing circuit and is not to be confused with the Goodwood Festival of Speed, which takes place earlier in the summer within the grounds of Goodwood House a couple of miles away.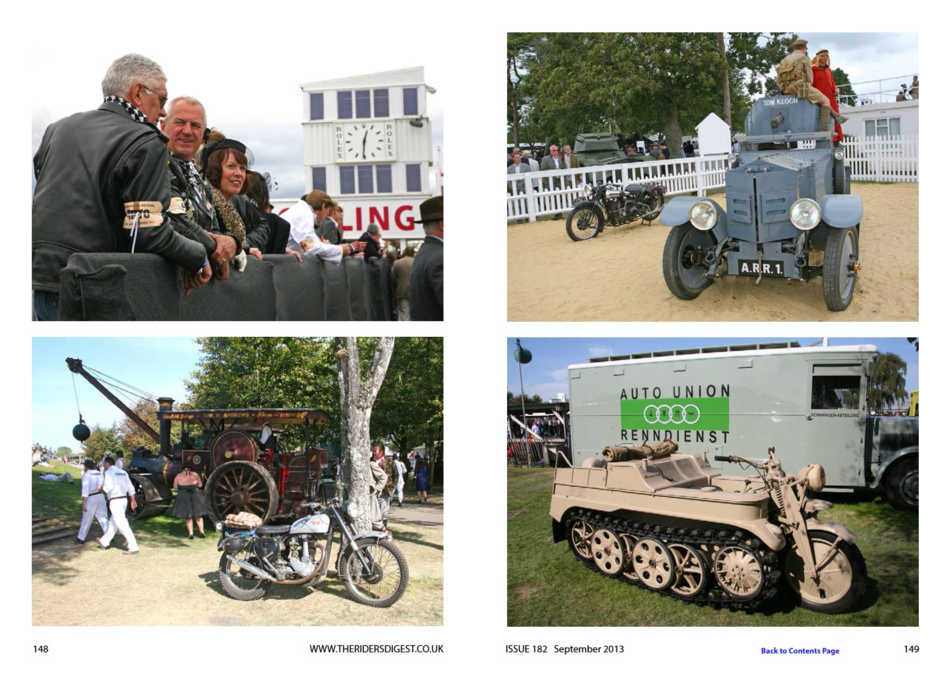 In the first place, being a circuit, rather than a hill climb, there is proper multi-lap car and motorcycle racing. Secondly, the event has become a major nostalgia-fest in which all the people and vehicles involved celebrate Goodwood's 1940s, '50s and '60s hey-day (before its closure in 1966) by dressing up in a variety of epoch evoking costumes and uniforms.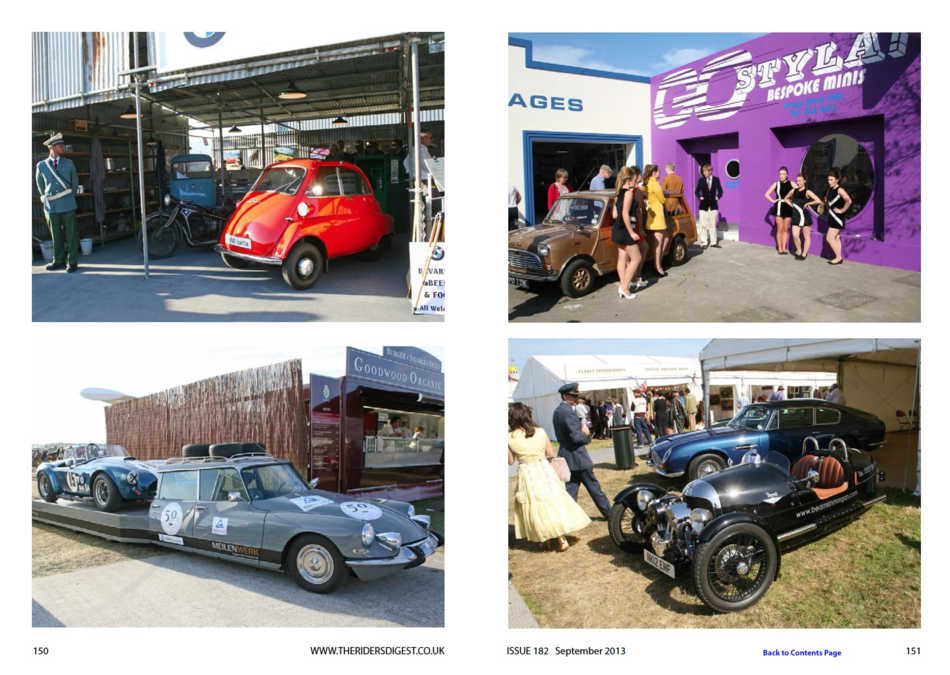 Goodwood circuit was built just after the Second World War on the perimeter road of RAF Westhampnett, an airfield that had been hastily constructed at the outbreak of hostilities. It was the place from which the legless hero Douglas Bader made his last wartime flight as a Spitfire pilot in 1941 and it remains a fully operational grass airfield to this day. This adds yet another dimension to the event – a display of period aircraft and an appearance by the Battle of Britain flight of a Lancaster and Spitfires, plus on occasions Mustangs and Messerschmitts amongst many others.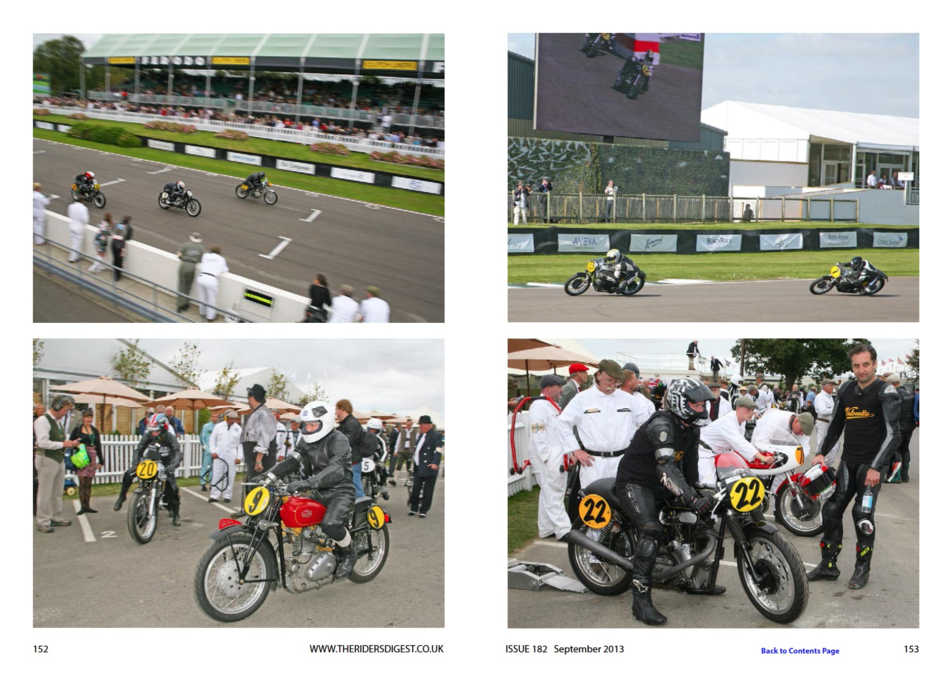 Goodwood is a very fast track which rewards bold overtaking manoeuvres and this results in the best car racing it's ever been my pleasure to watch, especially when it rains. My favourite is the St Mary's saloon car race in which brave little 'Davids' in A35s and Minis, duke it out with massive yank tank 'Goliaths'.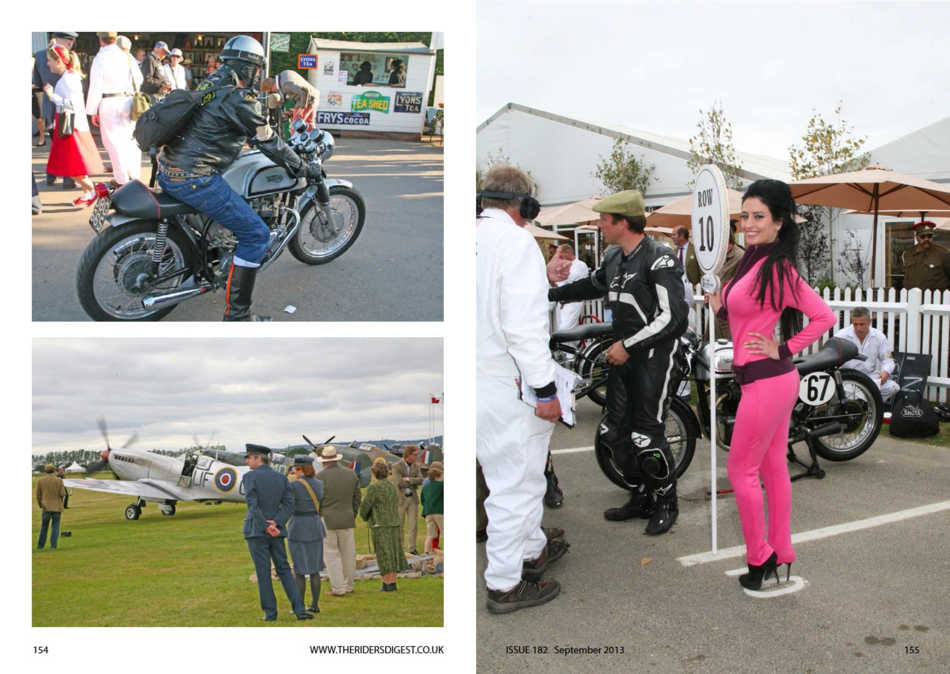 The motorcycle race, named after the late, great Barry Sheene (who won his very last race here, only a few months before his death in 2003) has been developed into a pair of 'mini endurance' races. In other words, there are two riders per bike in the hour-long legs, which take place on both the Saturday and Sunday. Whereas the cars of all kinds range from pre-war to 1966, the bikes are all pre-1955, but they ain't slow. And last year double World Superbike champion Troy Corser performed miracles on a 1936 BMW twin to get on the podium with partner Sebastian Gutsch.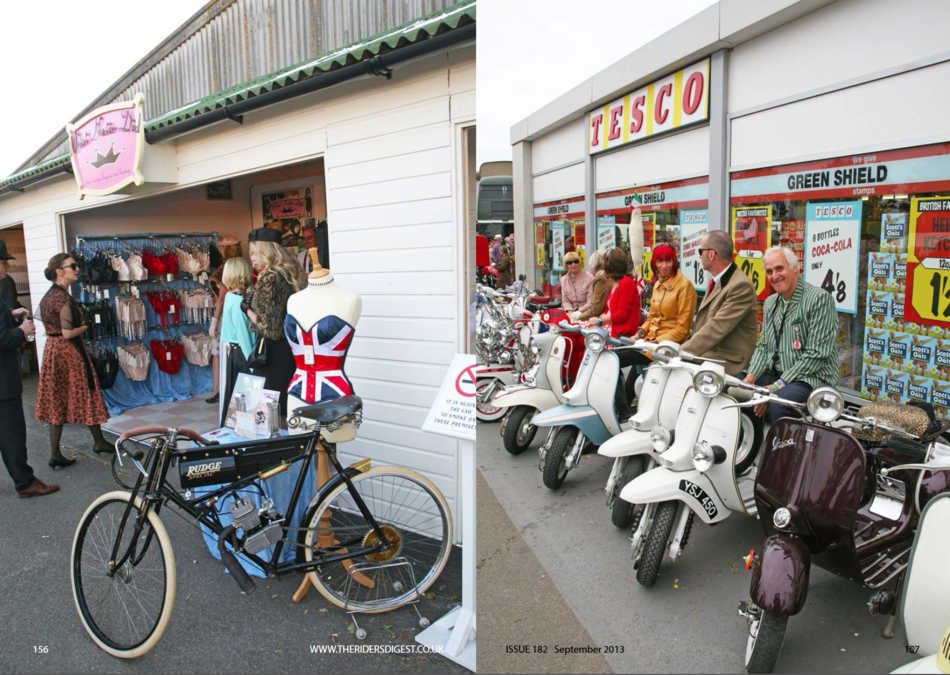 But there's much more than mere racing. There's music and dancing and fascinating period vehicles of all kinds, from bubble cars to steam engines, and even the pushbikes are authentically old-fashioned. There's even a nostalgic old-time Tescos alongside many more upmarket boutiques and emporia. A very large proportion of the punters dress up in their period costume of choice and even the press and mechanics are required to wear appropriate clobber. If you've never been, treat yourself – just don't forget to dress for the occasion!
Paul Blezard