Read Time:
1 Minute, 28 Second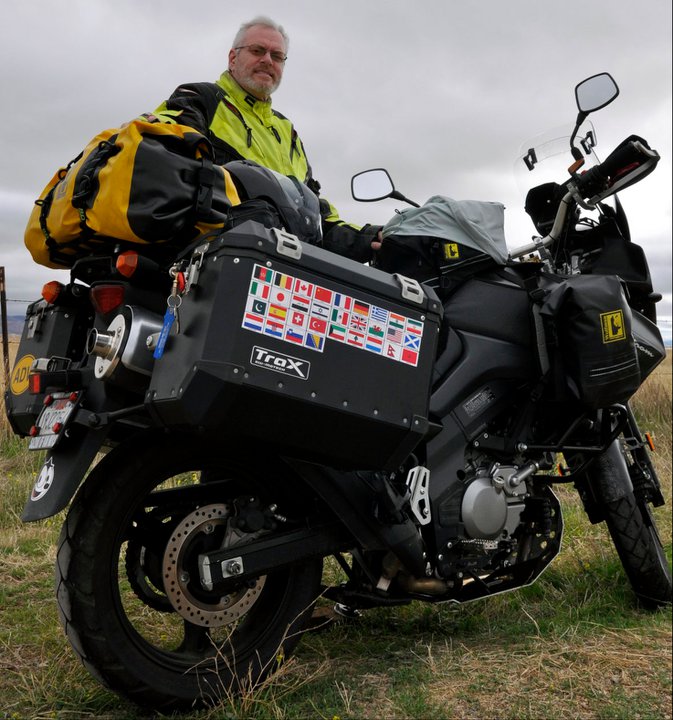 1.What was your first motorcycling experience?
Learned to ride in the snow and ice on a 1964 Yamaha YG1, without front brakes. Learned a lot about crashing, too.
2.What is your current bike?
I have a few, but my main is a BMW R1200GS Adventure.
3.What bike would you most like to ride/own?
I currently have the hots for a Ural Gear-Up. I'm also pining for a F800GS 'cause the big GS is a little on the heavy side.
4.What was your hairiest moment on a bike?
Recently I missed a rock slide by .0001 seconds that would have been the end of me.
5.What was your most memorable ride?
Riding Japan's Honshu doing the loop around Fuji-san. Breathtaking…

6.What would be the ideal soundtrack to the above?
Silence. I don't enjoy listening to anything while I ride.
7.What do you think is the best thing about motorcycling?
You're forced to be right here… right now. It's exhilarating to be exposed to the elements.
8.What do you think is the worst thing about motorcycling?
Surprise road or trail conditions.
9.Name an improvement you'd like to see for the next generation?
Not sure if this is in reference to people or bikes. With bikes I'd like to see more thought going into brakes and suspension. Too many stock bikes are pathetic in this area of their designs. For people, I'd like to see a lot more world travel, and a lot less media influence. If we can get more folks out there, the propaganda and other nonsense would have less influence. Religious and governmental nonsense should be summarily dismissed by all.
10.How would you like to be remembered?
I wouldn't.