Read Time:
9 Minute, 45 Second
'Road' is an in-depth study of the legendary Dunlop dynasty. A documentary about two sets of Northern Irish brothers whose name has become synonymous with motorcycle road racing; Joey and his younger brother Robert, and Robert's sons William and Michael.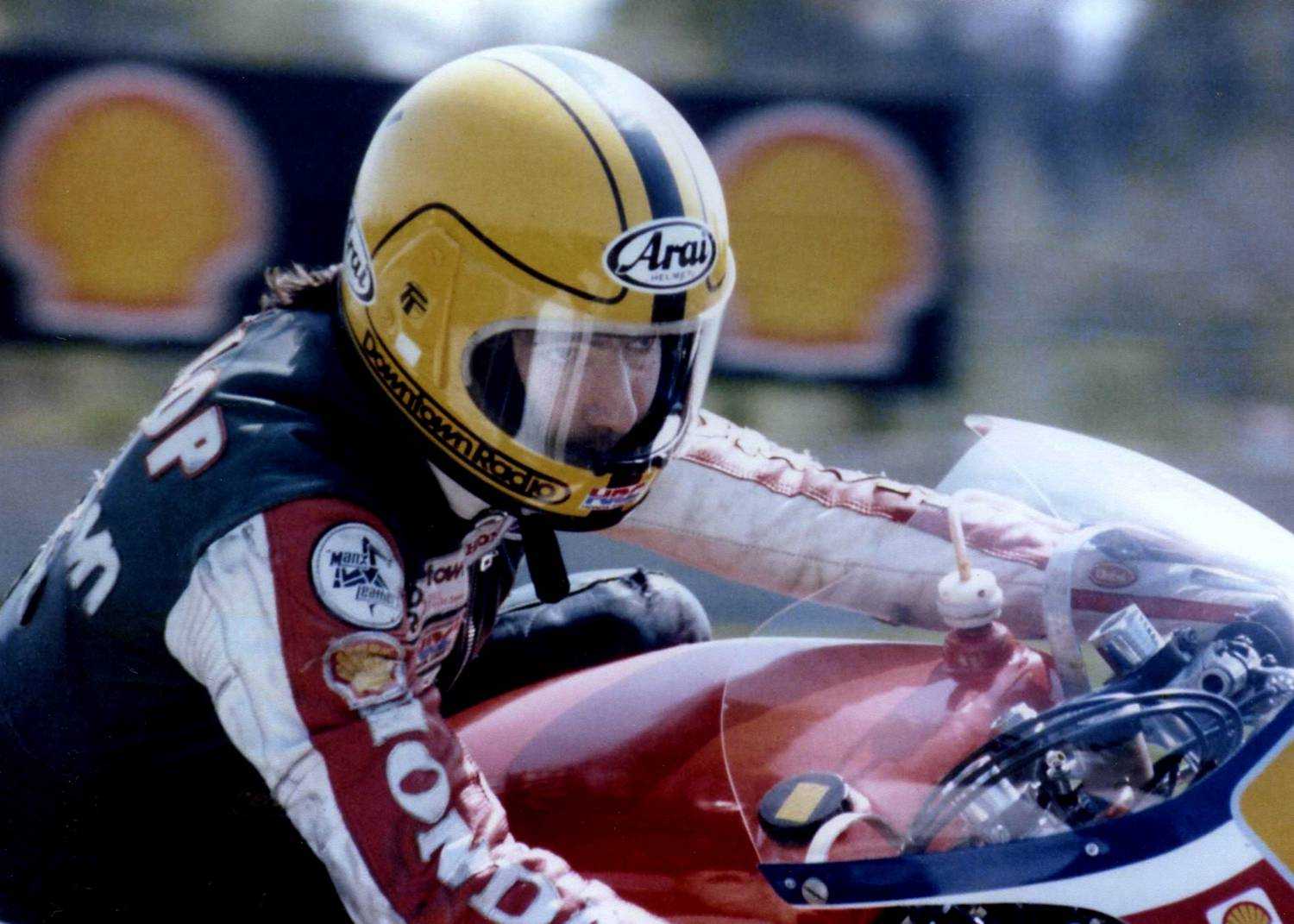 Written, produced and directed by Diarmuid Lavery and Michael Hewitt, the movie starts with slow motion footage of the North West 200 course 'in peacetime' (May 2012) with narration from Hollywood legend Liam Neeson – a prime example of fine casting if ever there was one.
The film sets out the building blocks of the Dunlops' careers, from the early days of riding bikes around the country lanes of County Antrim, to their first competitive races, then onwards and upwards to World Championships.
Home movies are shared with the viewer; in one scene Joey's tiny daughter helps her daddy pack his suitcase by bringing him a pair of shoes. Robert's boys are shown taking their first tentative rides on motorbikes at an early age.
But the film isn't a rose tinted journey through the Dunlop family album. Far from it. The dangers are made very clear right from the beginning. We see William crash spectacularly in 2012 (fortunately without serious injury) and then we hear how two of Joey's best racing mates – Frank Kennedy and brother-in-law Mervyn Robinson – lost their lives in successive years at the NW200 (1979 & 80).
Cleverly switching from more recent footage of Michael and William's careers to a generation earlier when Joey and Robert frequented the podium, at one point the movie uses a split screen to show Robert and Michael racing in the North West 200 in 1992 and 2012 respectively; an interesting and possibly unique comparison
This juxtaposition of the generations works well, eventually reaching a conclusion as Robert races alongside sons Michael and William at the 2008 NW 200, when three members of the family were on the grid together.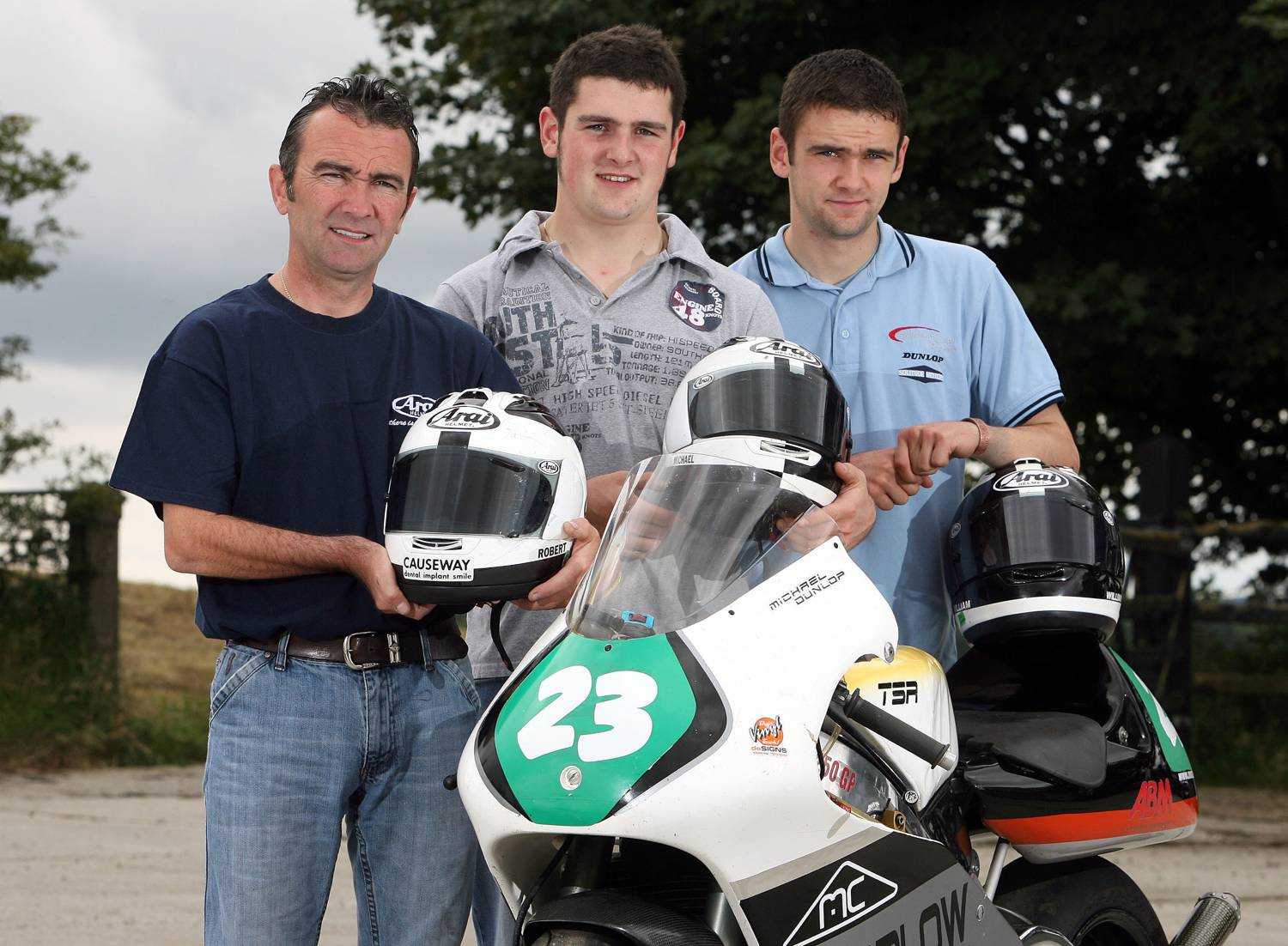 At times 'Road' makes uncomfortable viewing, with bone crunching 'on-board' footage and well-known Isle of Man TT and NW200 spills. We're used to seeing Moto GP bikes sliding into gravel traps, but throw in a few stone walls, kerb stones and telegraph poles at high speed and you feel every thump as if you're right there with them.
The resilience and determination of these quietly-spoken men, along with the unconditional support of their loved ones was, and is, remarkable. After seemingly insurmountable setbacks, horrific injuries and devastating events they just seem to pick themselves up, dust themselves down and carry on.
Nowhere is this more evident than in Michael and William's determination to participate in the NW200 just two days after their father's death, despite being banned from the grid.
Along with the jubilation and celebration of unexpected victories, including Joey's IOM TT victory at the age of 48, the film also subjects the viewer to the intense sadness of heart-rending and sometimes distressing interviews with those closest to Joey and Robert as they recall their last moments, including siblings, wives, children and perhaps most painful of all, recollections from the brothers' elderly mother, May Dunlop.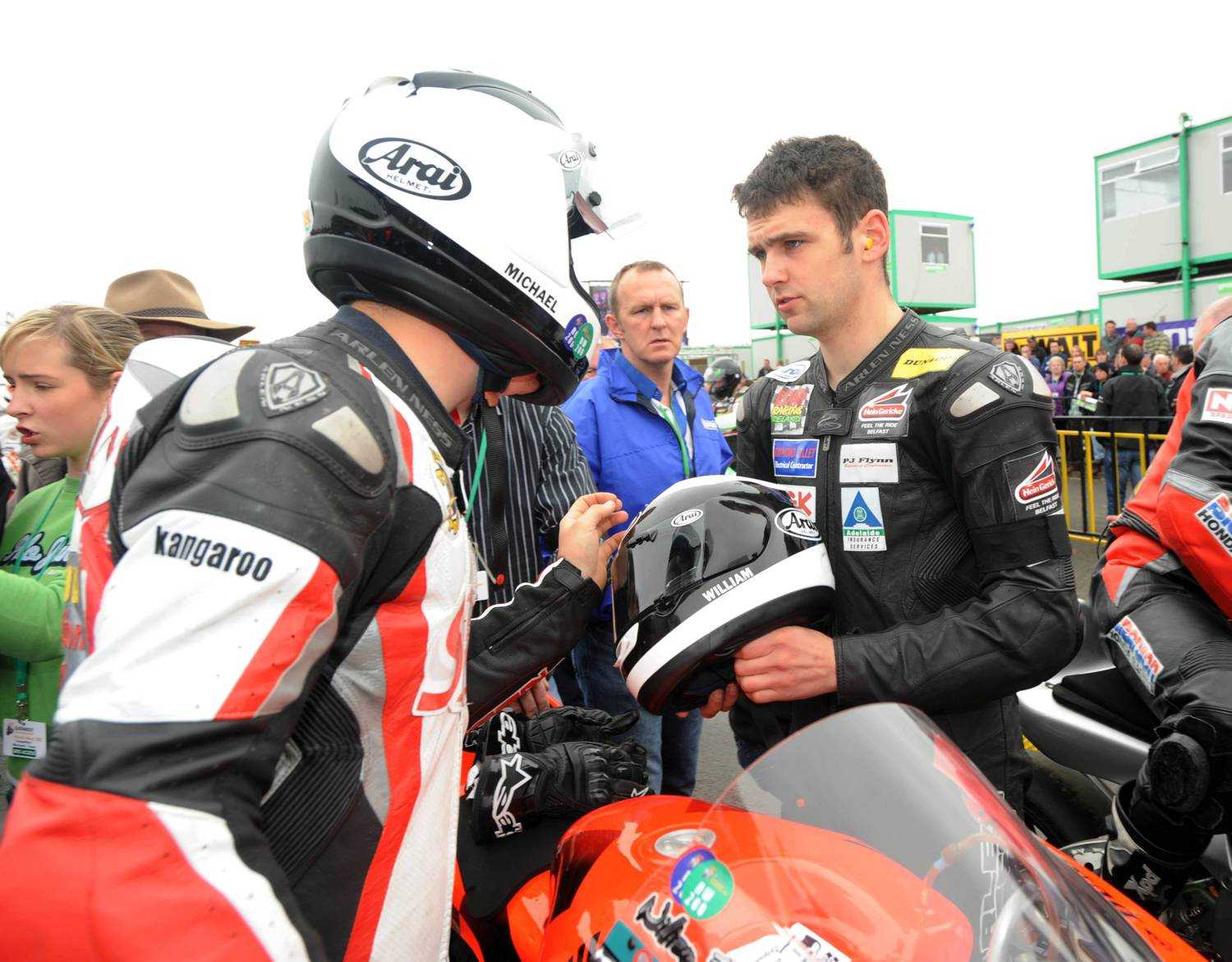 The film includes footage from Joey's extraordinary funeral, which was attended by over 50,000 people from both sides of the political divide, from all over Ireland and, indeed, the world. Blez thought the film could have made more of the fact that motorcycle racing seems to unite all political persuasions in Ireland in a way that few other activities, with the possible exceptions of Rugby Union and popular music, seem to do. Indeed there was something very appropriate about the fact that narrator Liam Neeson comes from a Catholic background while the Dunlops are from the Protestant tradition.
The film does show the lesser-known side of Joey Dunlop, which was his extraordinary marathon solo drives to Romania with trucks full of food and clothing for the poor kids in the orphanages, as witnessed by one of the workers that he delivered his much-appreciated goods to. He remains unique amongst motorcycle racers in having an OBE for his charitable work alongside the MBE he got for his racing success.
Murray Walker, John McGuinness and Irish road racing photographer and writer Stephen Davison join members of the Dunlop inner circle of friends and family adding a stamp of authenticity to this project, speculation makes way for the cold hard facts, how it was, warts and all.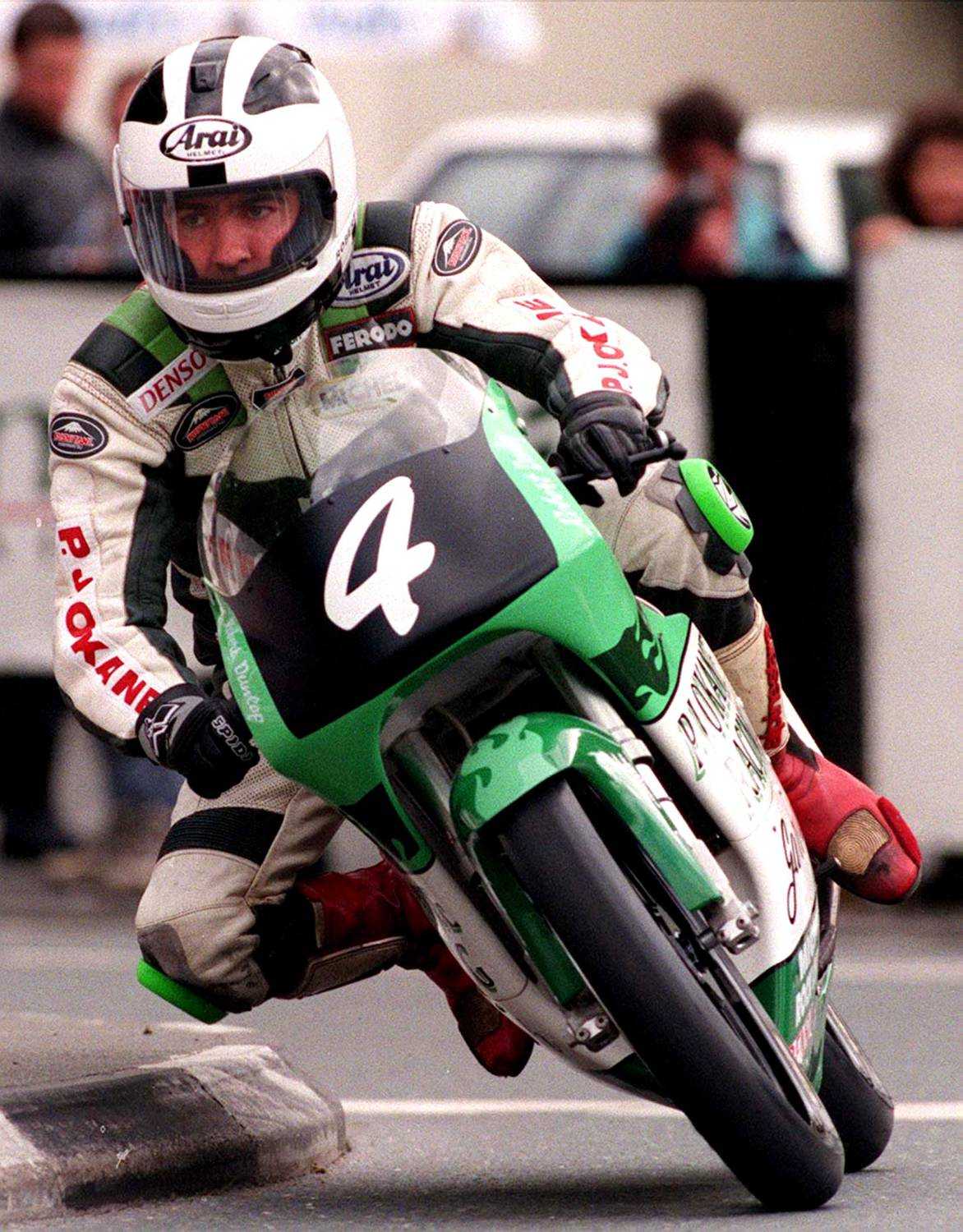 'Road' for me is like a 'best of' album, a one-stop opportunity to appreciate the collective work of artists you've admired in dribs and drabs over the years. When you hear it all together it can often be a revelation to realise just how good someone was, how they evolved and what an awe-inspiring body of work they put together.
Most of us involved in motorcycling will know all about the tragic deaths of Joey and Robert Dunlop. We mourned; but the majority got a filtered version of events via a mention on the BBC News, column inches in MCN, or snippets elsewhere in the media. It doesn't really strike you how powerful and intense the events in the Dunlop family's lives have been until you see it all together in the space of an hour and three quarters.
It's an extraordinary story. Like all the best movies there is triumph over adversity, success against a backdrop of overwhelming tragedy – and the most remarkable aspect is that it's all true. You certainly couldn't make it up!
The last thought must be for the quiet, unassuming and generous Joey Dunlop, OBE, MBE. The accommodation he chose for that last night of his life in Estonia – lying across the seats of his truck rather than the comfort of a hotel bed – was truly the mark of the man.
Martin Haskell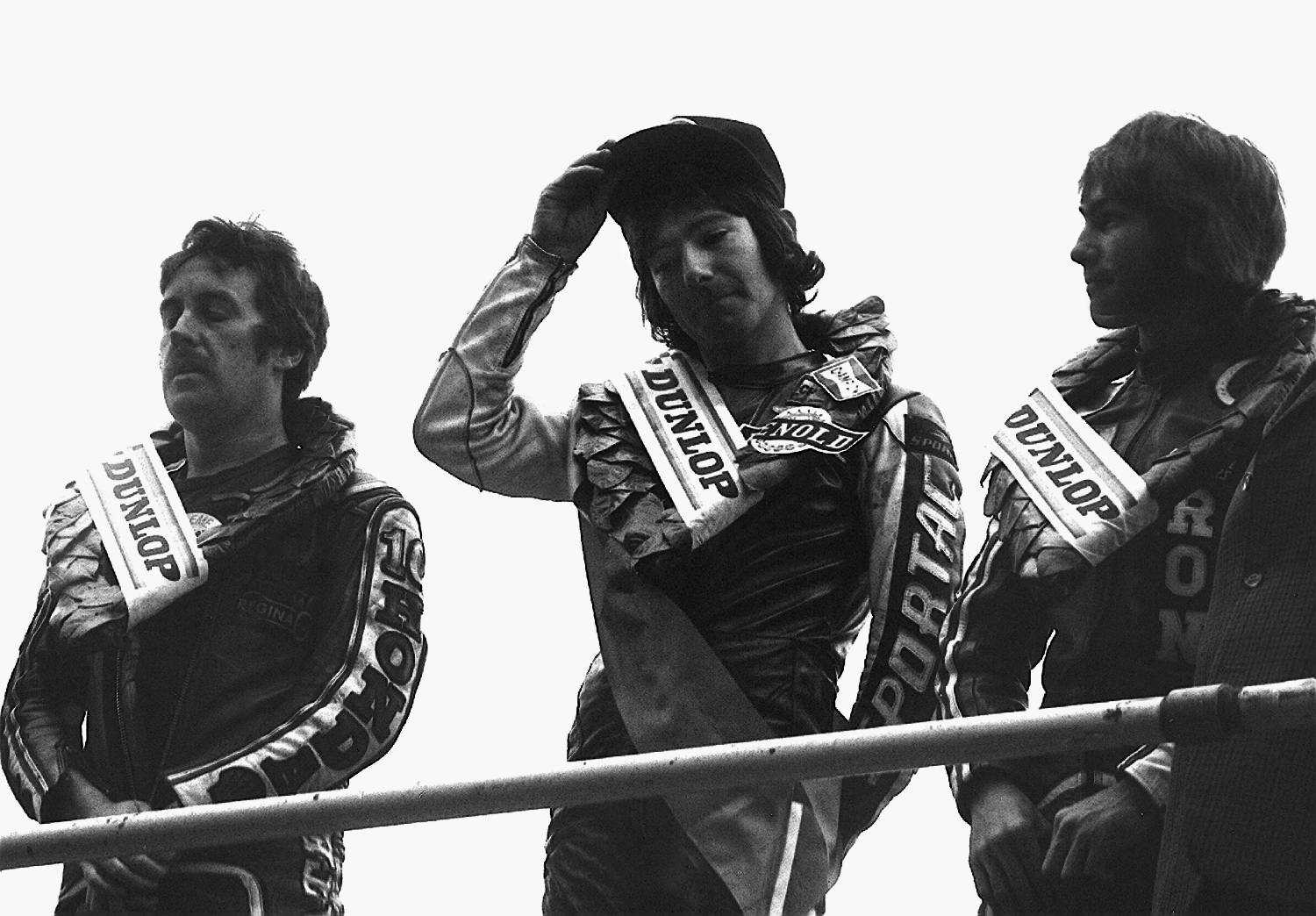 ..and from Paul Blezard:
As Martin filed his review before I did, I will be brief; I thoroughly enjoyed 'Road', as much as one can enjoy a story as full of tragedy as it is of triumph. I was riveted to my seat and, as it says on the BBC website, it certainly provokes "a rollercoaster of emotions".
I thought the juxtapositions of past and present stories about both bikes and everything else, motorcycle action and studio interviews, were excellent. It certainly doesn't pull any punches.
It's amazing how sanguine all the Dunlop family members are about the deaths of Joey and Robert, and their friends. Despite everything that was said in the film, I still find it hard to understand why Joey and Robert carried on racing for as long as they did, until their luck ran out.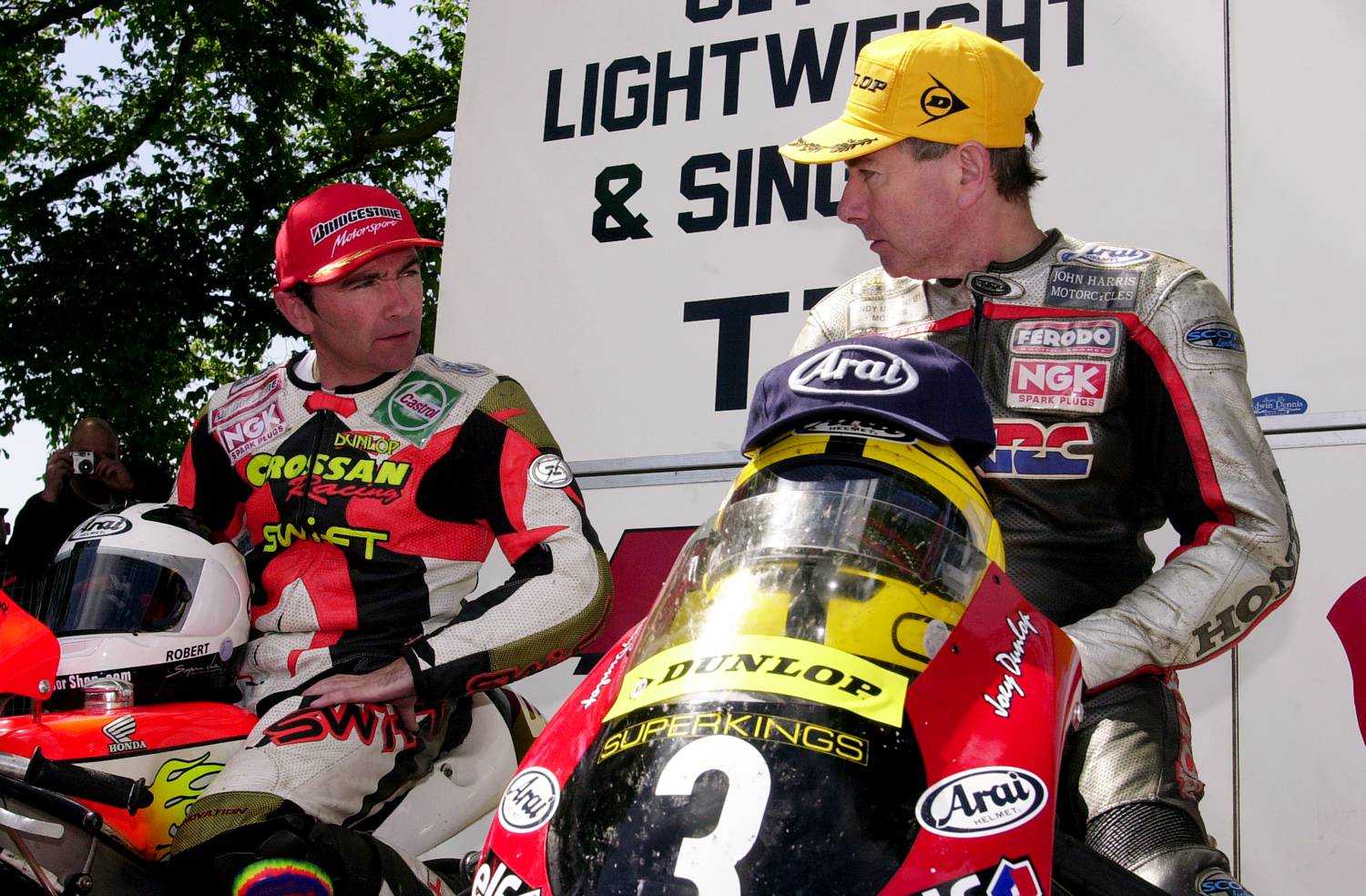 I thought Stephen Davison was the outstanding interviewee, but all the interviews were excellent and Liam Neeson's narration was spot-on and, as a son of Ulster, perfectly appropriate.
I can't think of anything in the film I would take out, but there were a couple of points which I thought could and should have been included and clarified:
The fact that Tom Herron – the most successful Ulster-born rider of his day and by far the best known outside of Ireland at the time – was one of the three riders killed in the 1979 NW 200, and that the day they all crashed became known as Black Saturday.
The reality that the Irish races are even more dangerous than the Isle of Man TT insofar as the riders start in a pack, whereas at the TT they go off at ten second intervals in a 'time trial' format.
Last but not least. I don't think much of the title of the film! The name 'Road' does not conjure up any notion of racing, let alone motorcycle racing, even to a bike racing buff such as myself, yet that's what it's all about! I really think this excellent film deserves a better title!
Update: October 2014, by Stuart Jewkes
In anticipation of the DVD release of "Road", I procured a review copy of the film in order to update Martin and Blez's reviews with a few comments of my own, with the intention of raising (or re-raising) awareness of what must be an essential addition to the library of any fan of motorcycle-based cinema and documentary.
"Road" ranks alongside "On Any Sunday", "Faster" and "Closer to the Edge" as one of the best-ever attempts to define what makes racers do what they do, and refreshingly in this case, at no time does it ever resort to that lazy cliché so beloved of casual observers that describes road racers as "mad"; always a personal irritation of mine because it is so patently untrue.
The factor that makes "Road" so compelling is that even though this is a story with a timeline that many of us will already be familiar with, the fresh insights provided by the combination of its brilliant use of archive footage (some of which you'll have seen before, a lot of which you won't), some spectacular use of the GoPro in the contemporary segments featuring the young Dunlops, and the "talking head" sequences featuring the Dunlops' closest circle, all allow the viewer to form their own opinion on the story as it progresses, as Liam Neeson's unobtrusive narration does not condescend to speak for us.
In fact, as befits the Dunlops' often enigmatic nature, the film arguably leaves the viewer with as many questions at the end as it does at the beginning; just a different set of questions:
There is the sense that the younger Dunlops are intensely driven by a desire to fulfil unfinished Dunlop business; that their job is being a Dunlop, and that the elder and more introspective William seems to be aware of this and gives the impression of being haunted by the weight of inevitability. Will he become the second Dunlop (after Joey and Robert's brother Jim) to eventually walk away from it? Michael is on record elsewhere as saying he knows he'll "die on a motorcycle", yet he's racing in an era where that is less likely to happen. In his current form, will he eventually eclipse his uncle's great record and keep right on going until something stops him..?
Why were the gods of racing so cruel as to take Joey and Robert when they both seemed to have made peace with it all and were ready to walk away themselves? Did Joey commit himself to such outstanding charity work to cleanse himself from the at-times morbidly selfish world of racing? Why the hell did Joey spend his last night on earth sleeping across the front seats of his van instead of in a hotel room provided gratis by the Estonian race organisers? Because it was a mark of the man seems insufficient as an answer.
Joey's eternal inscrutability meant it was, and is, left to Robert to explain in one brutally frank sentence why both he and his brother stayed in it so long and why the Dunlop family business is racing instead of some other trade; and the sentiment is something that many of us who ride will identify with in a heartbeat. However, perhaps the most telling quote is that which is at the start of the story. When you see it, write it down, frame it and put it on the wall of your garage, because it is your religion, and this outstanding film is dedicated to two of its martyrs who followed the Road to immortality.
"Road" is available to buy on DVD and BluRay from October 13th.