Summer is here and everybody is out riding, so here are 188 pages of top-quality inspirational motolit via Issue 189 of The Rider's Digest, available via [free] Adobe PDF download from the online shop right here, and guaranteed to keep you thinking about bikes while you're not on one.
Alternatively, click on the online shop button above where you can browse all the other online-based issues too.
Don't forget this new issue also features Martin Haskell's epic road trip through Spain along the Ruta Via De La Plata, as seen recently via Martin's daily updates on our Facebook page. Get the full, visually sumptuous report right here in this issue as well as all the regular columnists, one new columnist, equipment reviews and all the usual standards you've come to expect from the best motorcycle writing on the internet!
The Cover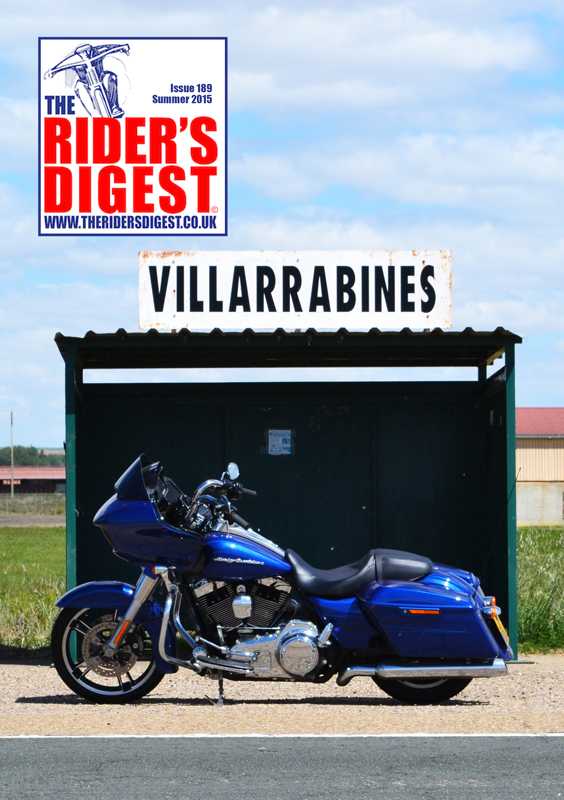 The Contents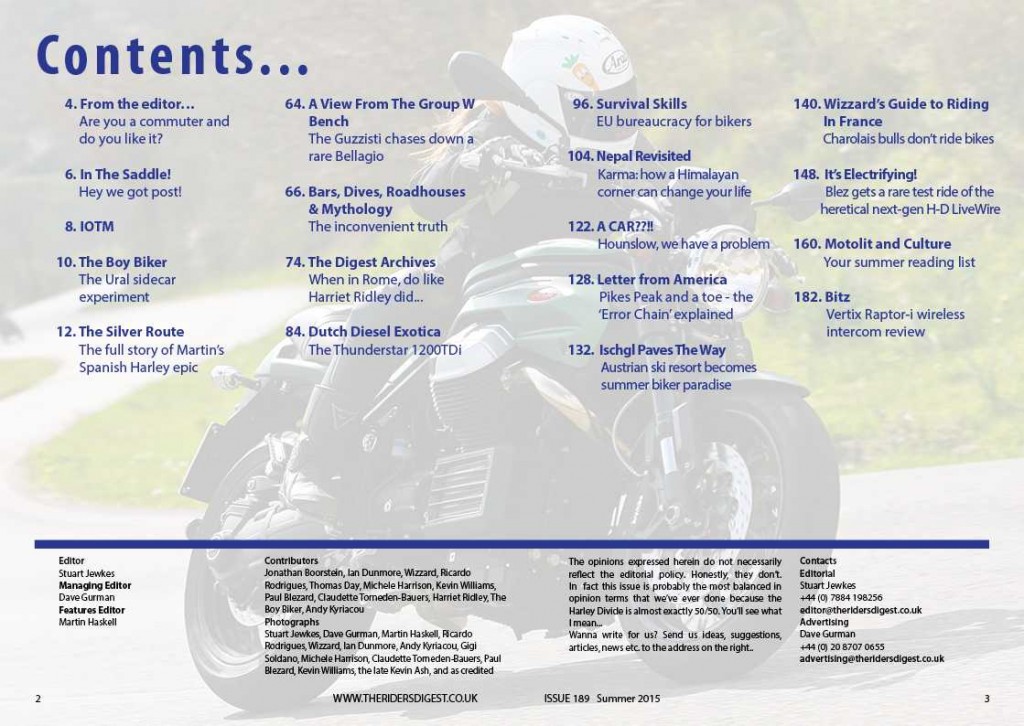 Download the full issue via the online shop right here.