Read Time:
7 Minute, 47 Second
Long before Brigit Bardot and the jet set celebrity pack put St Tropez on the map, it was just a sleepy little fishing port where the calloused hands of old salts mended nets and the loudest sounds to be heard came from the wheeling gulls.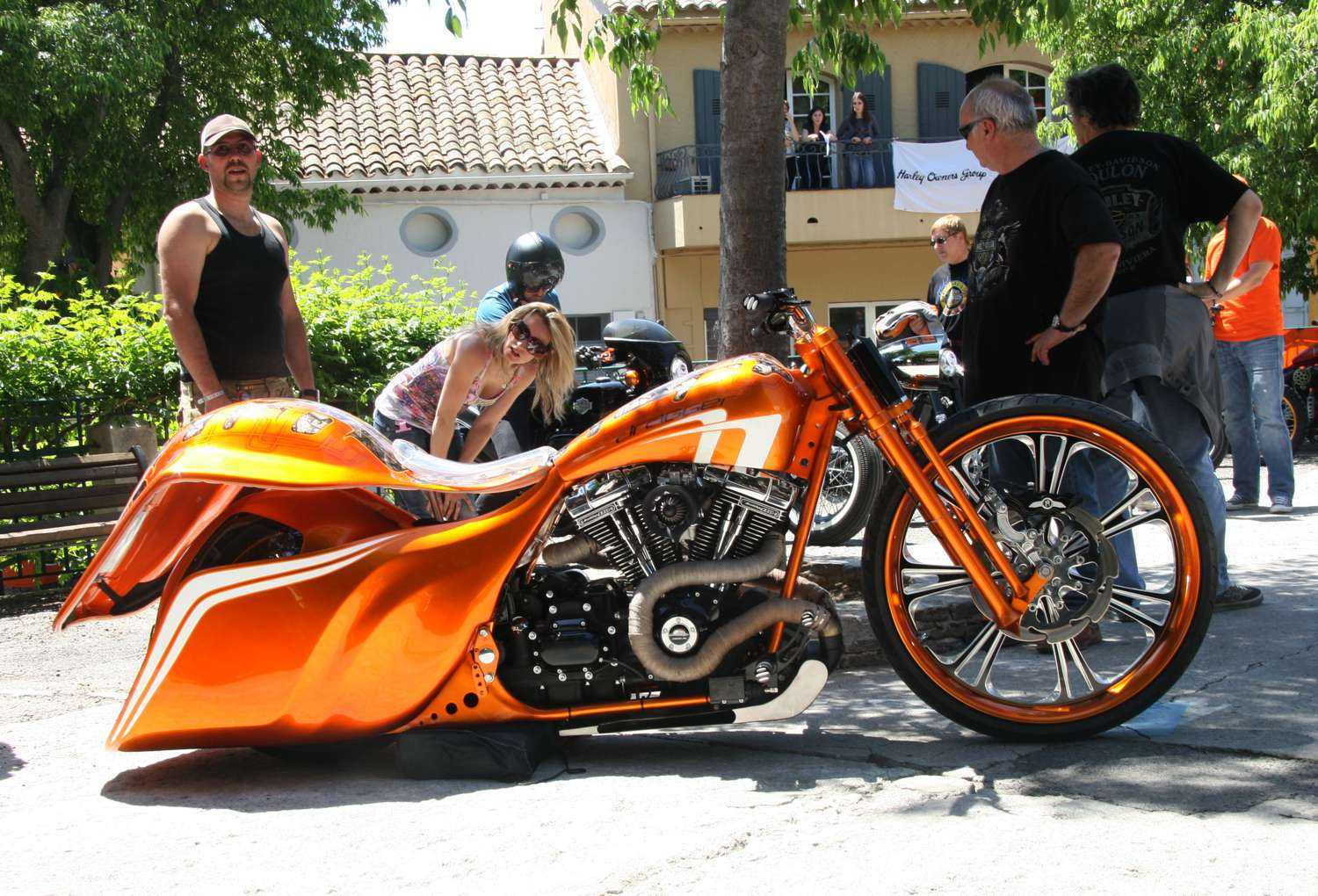 Transport a resident from the 1890s to today's town on the weekend of the HOG bash and they'd think they were in another century. OK you might like to ponder that.
There have to be a few residents who resent the take over of their town by the glitz, chrome and thunder brigade but they're a small minority of miserables while the overwhelming majority, especially the local traders, make the riders welcome.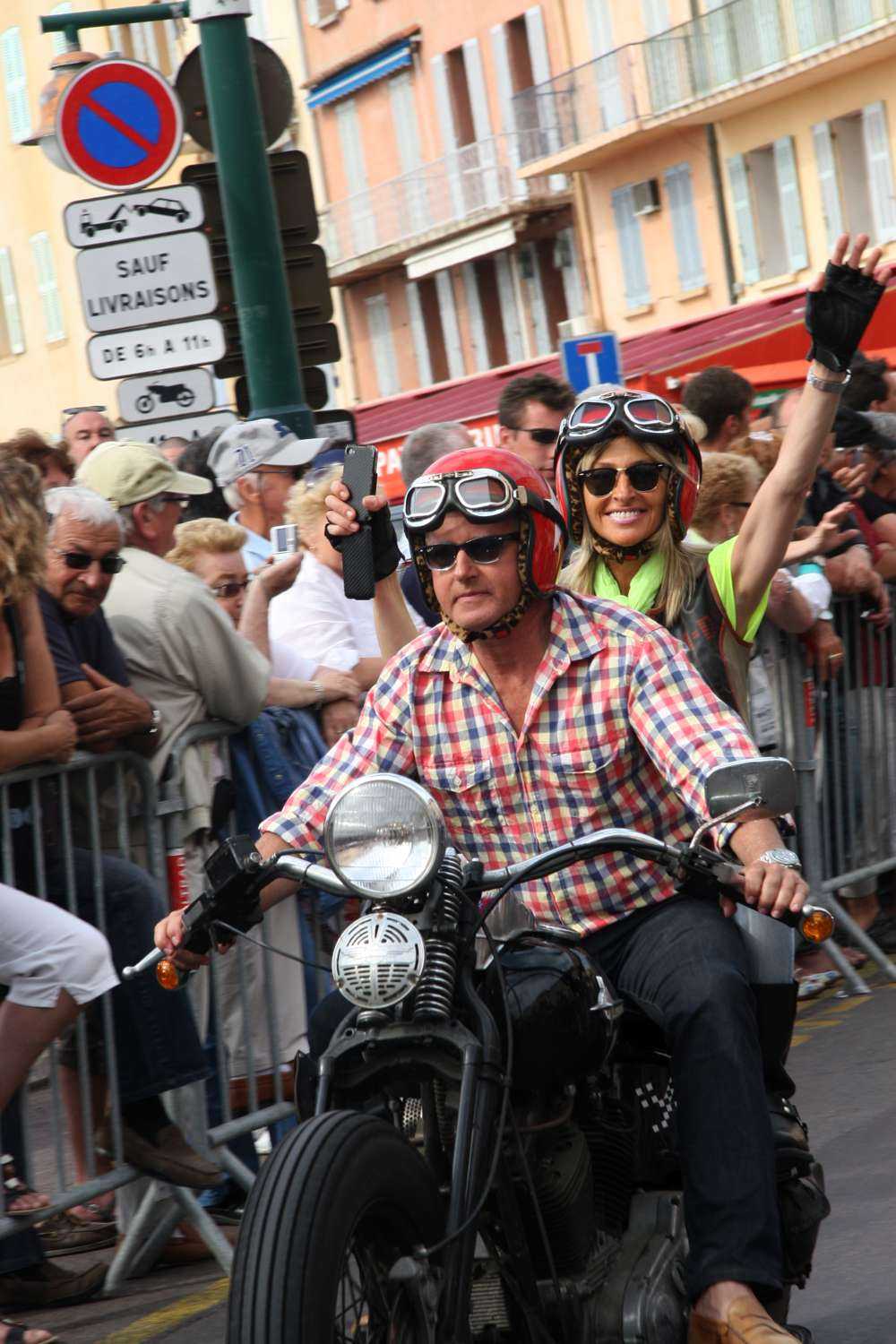 Prime profiling spot has to be the waterfront in St Tropez where an unbroken line of café/restaurants offer al fresco theatre boxes to observe the ceaseless catwalk of custom bikes and superbly sculptured women. Of course there are enough bloated and lumpy mutants to keep inferiority complexes at bay, but on balance St Tropez probably boasts more than its fair share of the bright and beautiful. Don't be deterred by fears of mortgage-sized bills at the eateries, you pay a bit over the odds for a yacht framed view of the world but we're not talking Ritz level. Anyway it feels great to stretch your feet out and let your eyes turn the kaleidoscope of humanity for an hour with the warm sun on your face.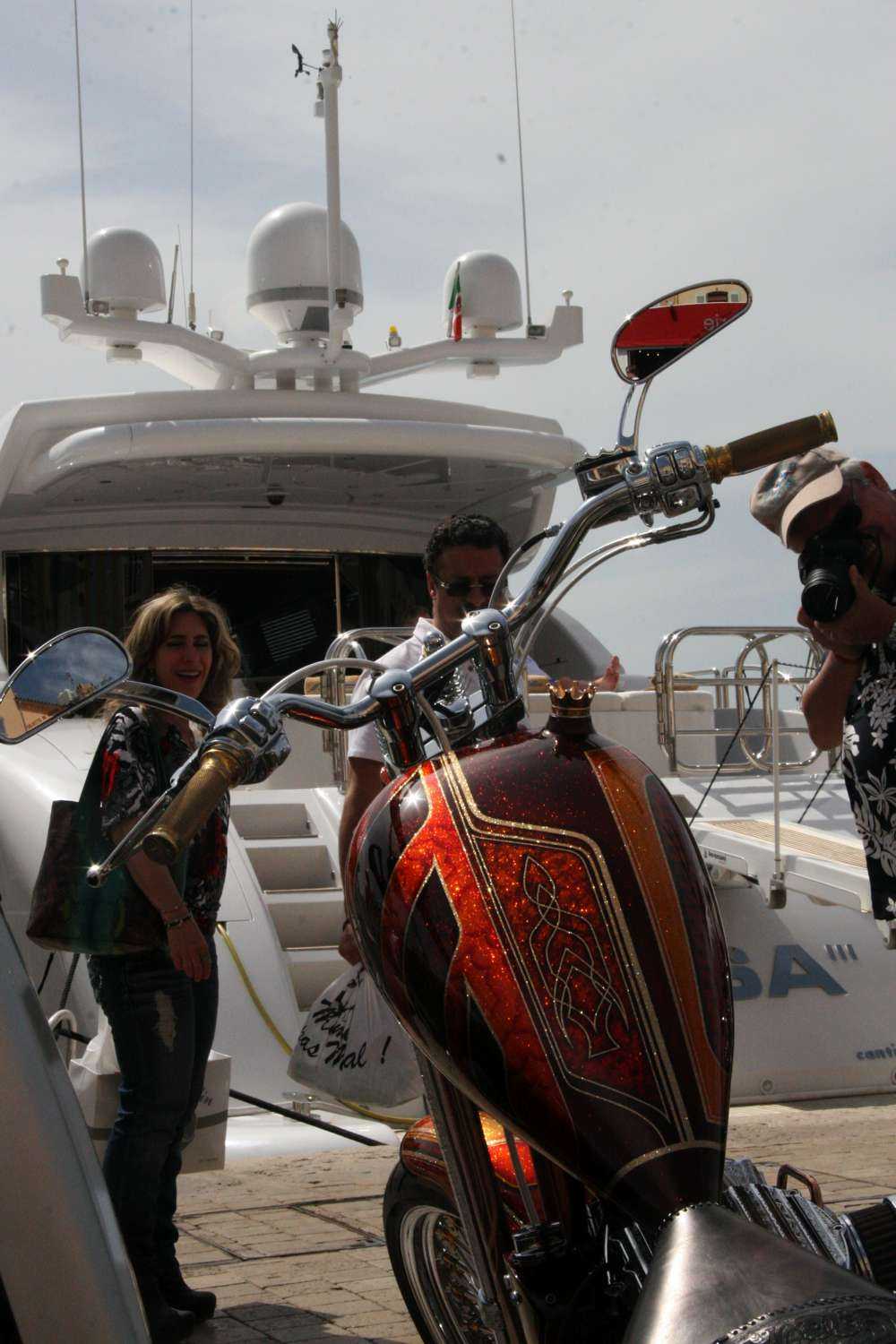 The bike show is a must and attracts some of Europe's most serious builders as well as the home builds. Held in the picture postcard village of Grimaud up in the hills a few miles back from the sea, it's a must do element of the weekend on at least two counts. Grimaud is a french architectural treasure where narrow lanes separate irregular stone walled houses festooned with ceramic pots and dripping with wisteria. Take a shady seat at Le Clems and stuff your face with moules and crusty bread as contenders 'potato potato' their way through the steep threadneedle path to the town square where the show bikes park in the shade of plane trees.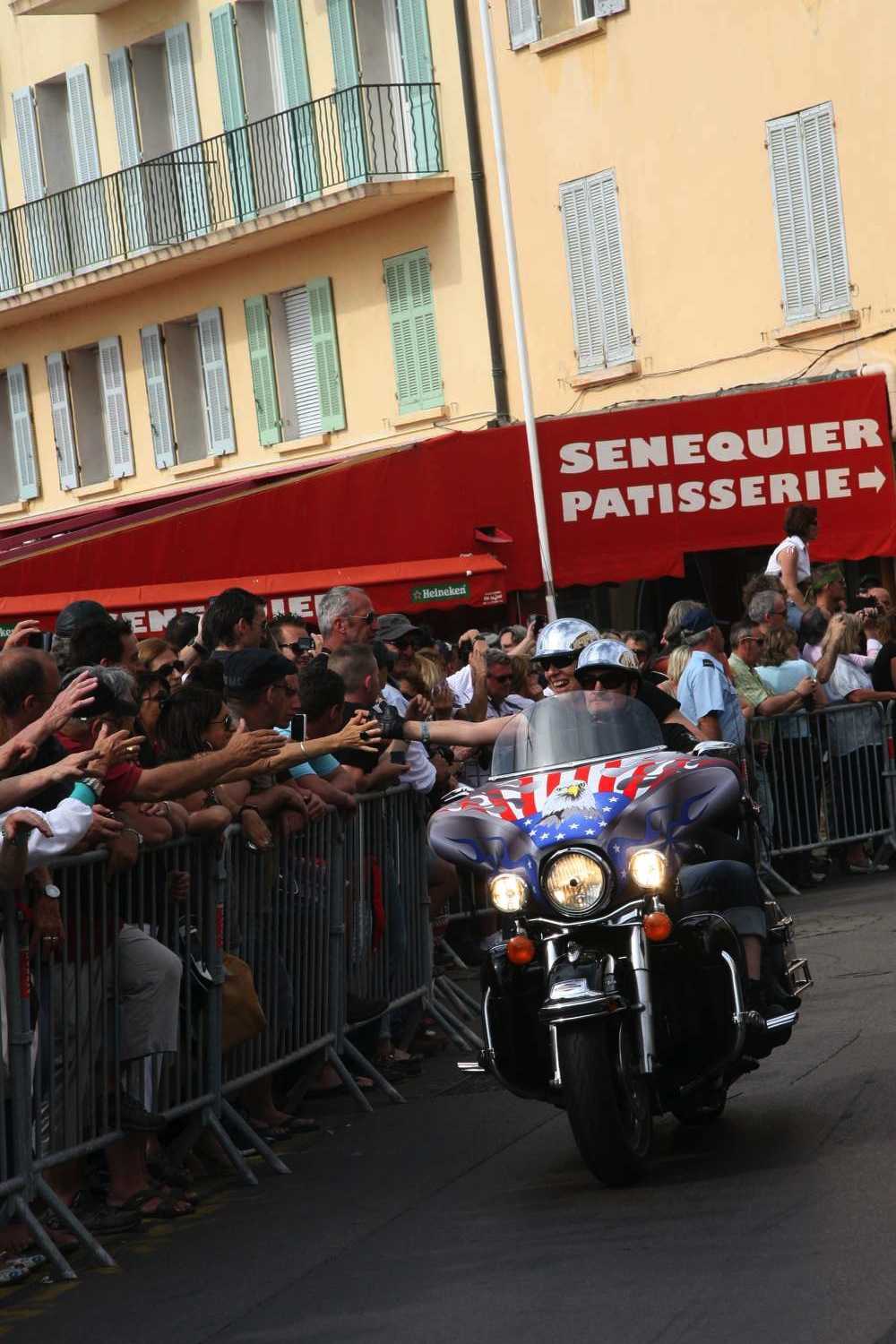 I spend hours at the bike show, partly because I like Grimaud and partly because I am usually asked to help judge the winners. Clipboard in hand I meandered around the entrants scribbling numbers and trying to hide my decisions from curious eyes. There were 10 judges this year to minimise the influence of mavericks and the ignorami who can't tell a 'live to ride custom' from an 'ingenious endeavour'. Naturally I can't be counted among them as I once wrote for Heavy Duty, the ill-fated custom Harley-Davidson title that some may remember from the 1990s. It follows therefore that I know what I am looking at and perish the miserable wretch who says otherwise.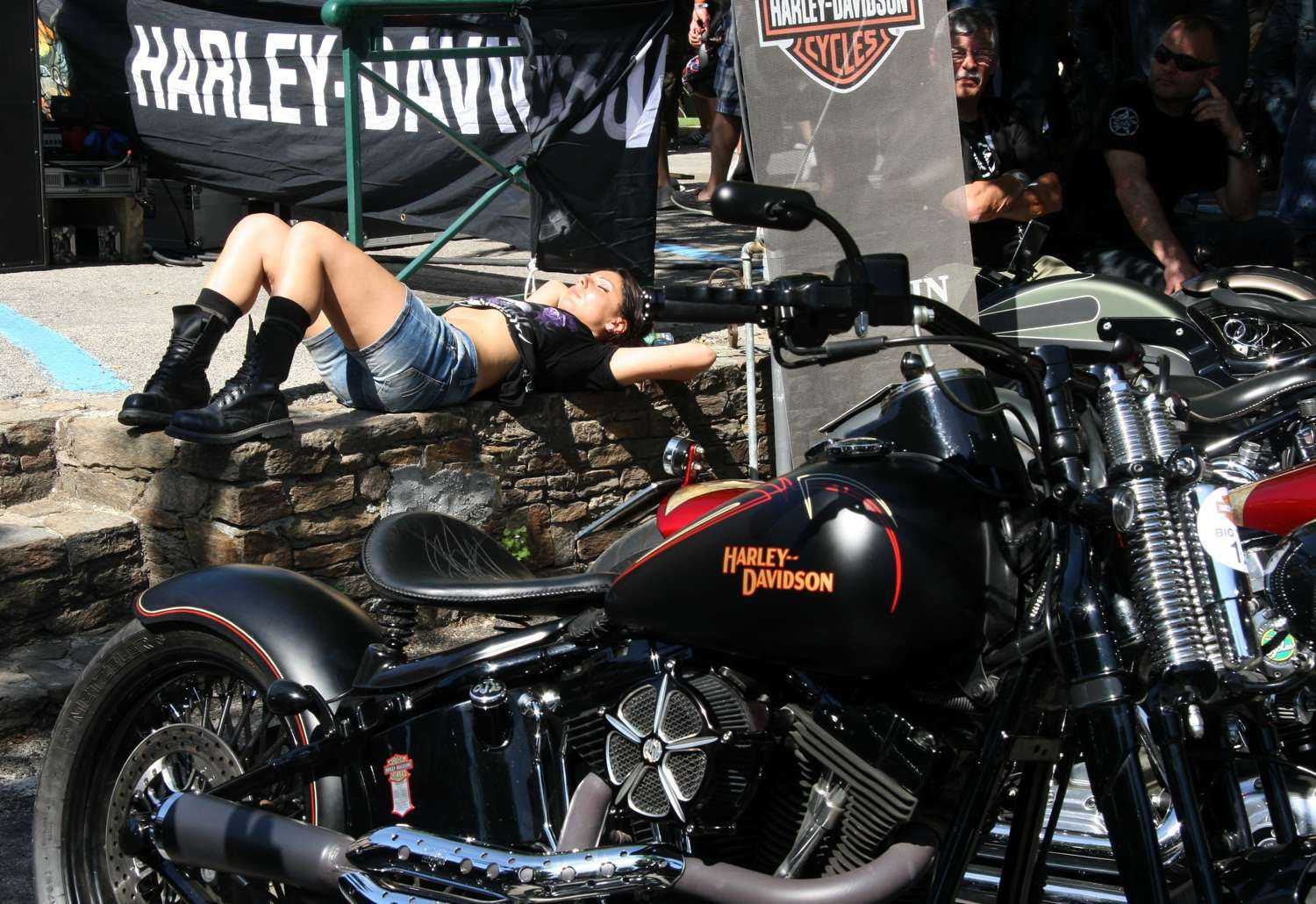 This year's Best in Show for the second time running was the Italian custom house operating under the understated name of Altered Motorcycles. Their sympathetic re-working of a vintage Harley-Davidson displayed a finesse that drew the eye on an exquisite voyage of detailed appreciation, much as a roving hand might trace the contours of a perfectly contoured nymph. A creation from a French contender based on a Shovelhead and drawing on that same appetite for classical reinterpretation, ran the Italian's neck and neck on my score card, and I wonder if this contemporary/historic amalgam is becoming the defining recipe for show success? Based on recent years from both sides of the Atlantic, the evidence is building.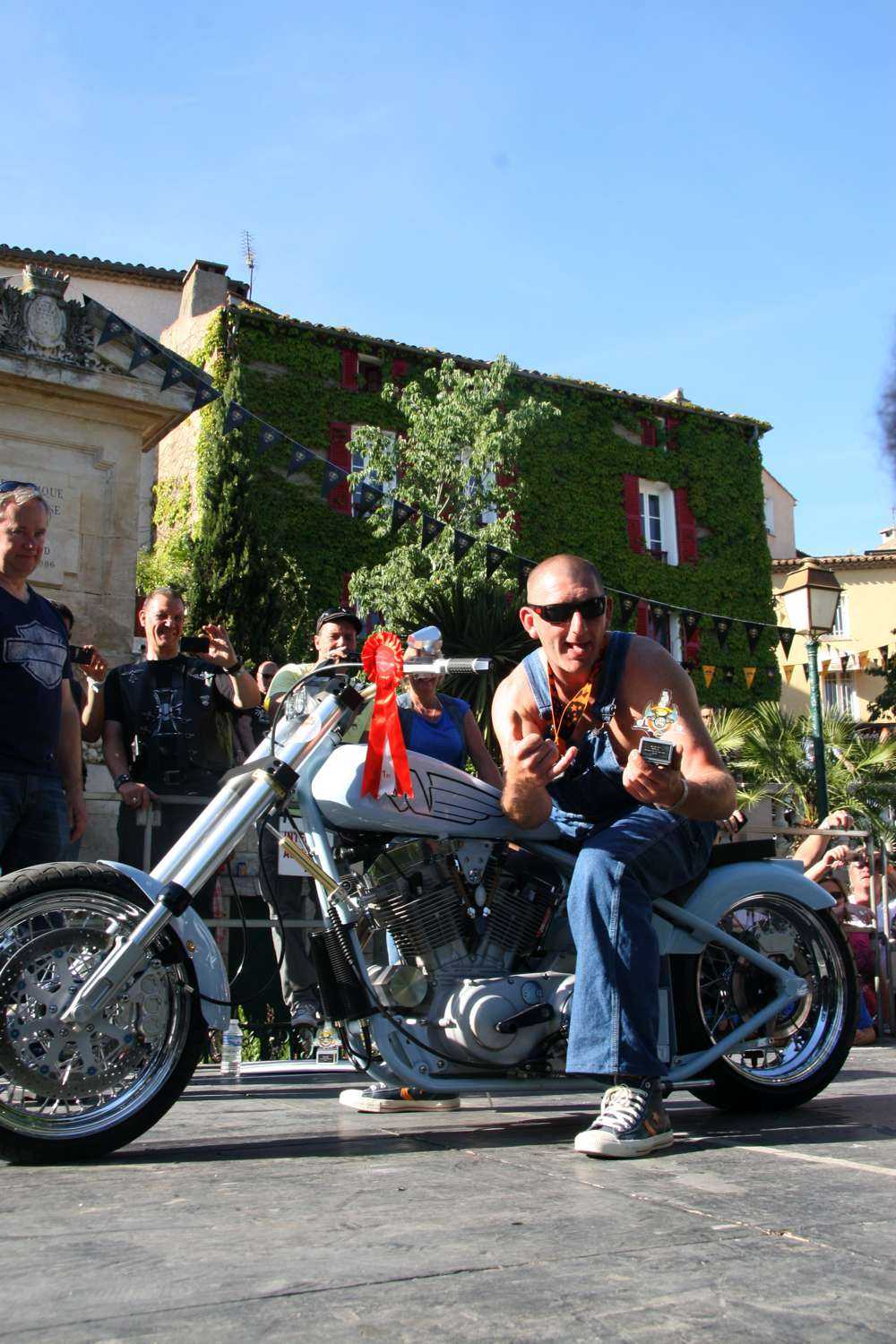 The Brit contribution is big at St Tropez with highly credible efforts from the northern design maestros at Polar Cycles, though their sci-fi V-Rod didn't grab the honours for a second year running. Bob Holland and Gary France from the UK took well earned awards in the Custom and Big Twin classes but it was Shaw Harley-Davidson who really swept the board. The Brighton based dealership has carved a big name for itself as an innovative player, having taken the AMD World custom building Championship at Sturgis Bike Week. Three rosettes went their way for Best Sportster, Best Water Cooled and second Best Buell if memory serves me well.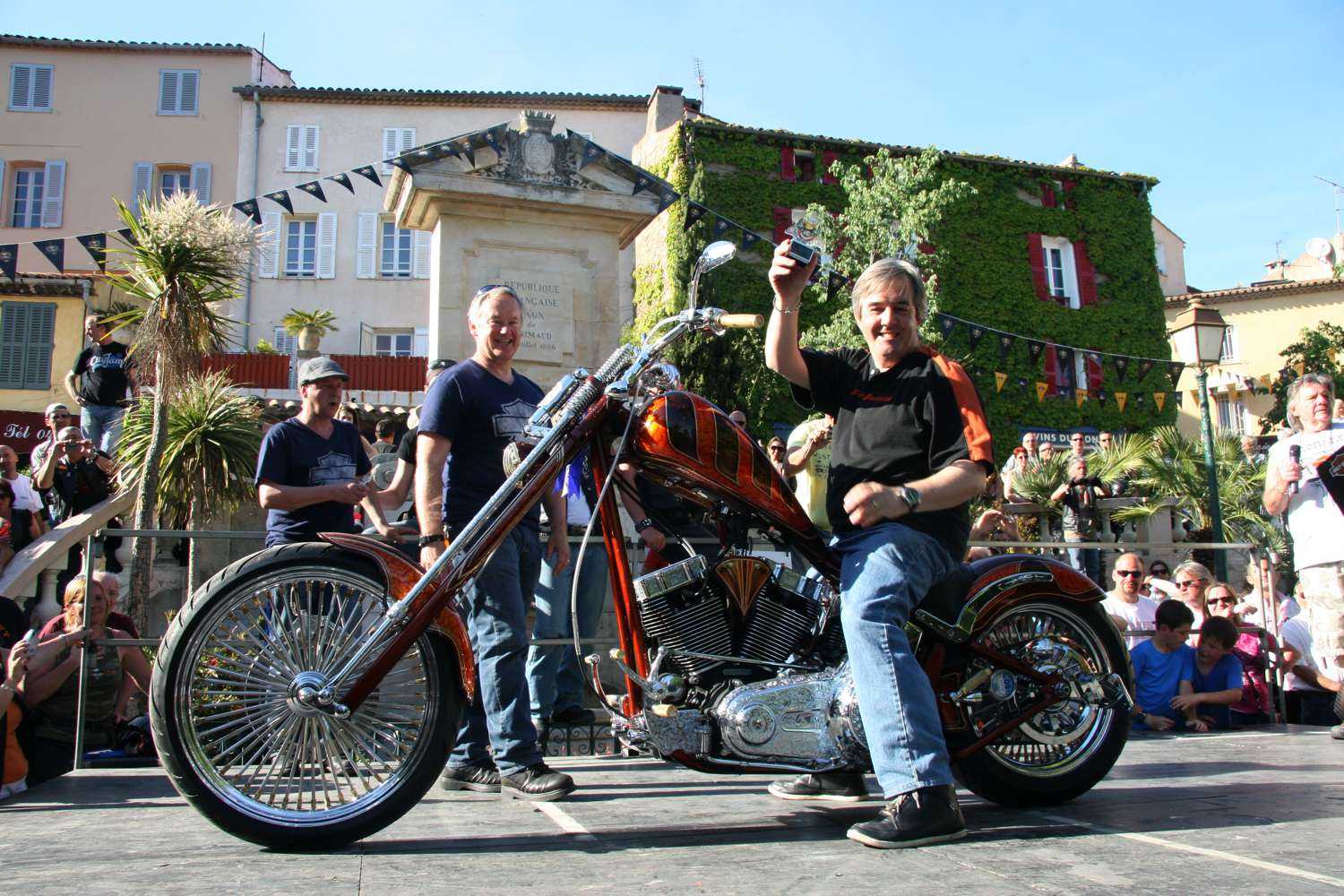 If I was to criticise anything about my day at Grimaud it would be the volume of the band, which prompts a question. Who, apart from band members presumably, is the person who likes live music so loud you have to shout at people standing next to you. I'm talking about background music here rather than actual concerts and I'm talking average middle-aged biker audiences. I've met hundreds of people who say they would be happier if the noise level was dropped below the pain threshold but I have never met anyone who is happy with music at Concorde levels in the kind of environment I'm describing, any more than I have met the man whose arm was broken by a swan. Who are these people? – discuss.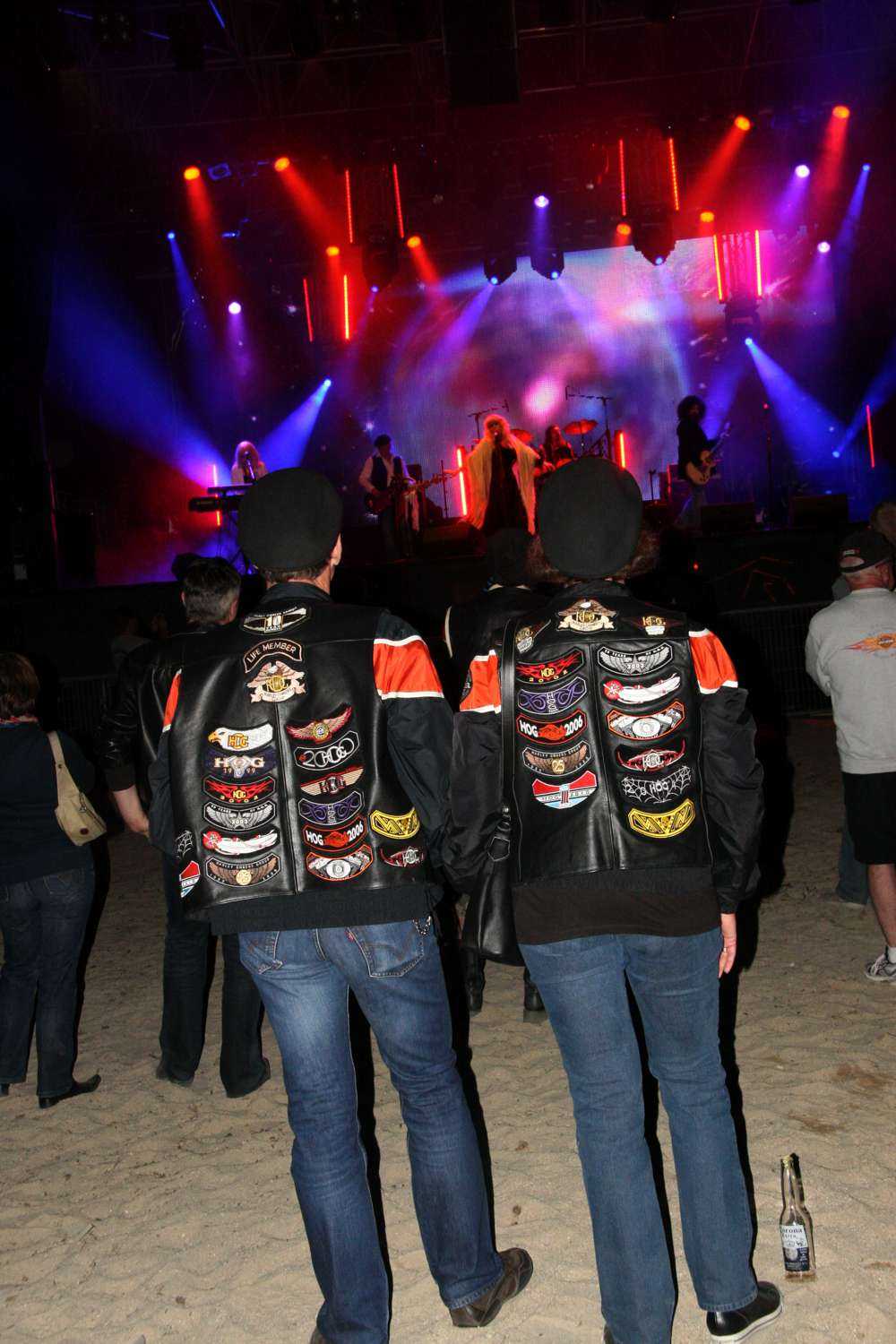 The nature of a HOG rally is that while there is a focal point in the shape of the Harley-Davidson village behind the beach in Port Grimaud (just along the coast from St Tropez), the event spreads itself over miles of surrounding France that offer riding, swimming and eating options. At the risk of being charged with travel brochure journalism, there's something for everyone.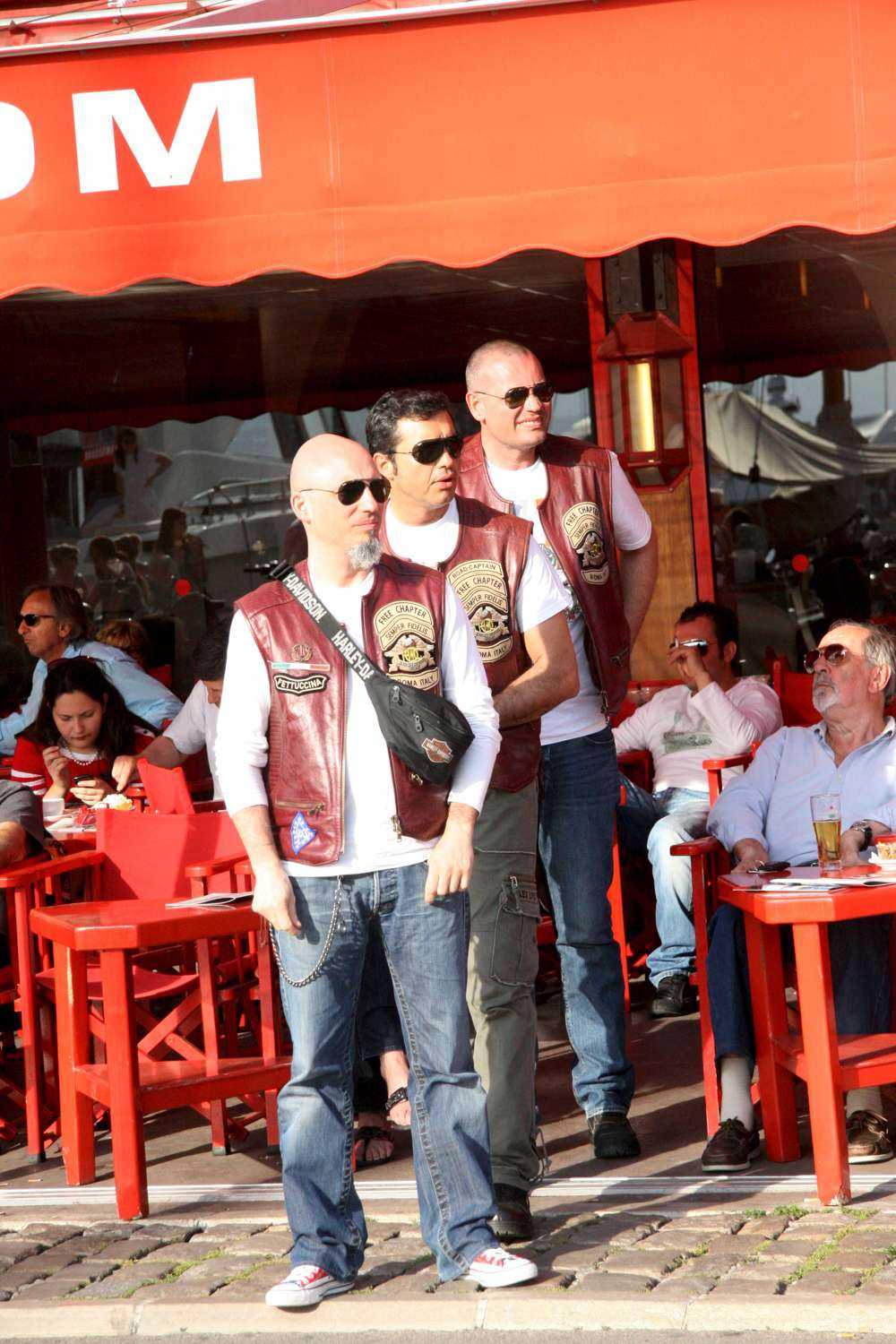 I had a nice little self catering apartment in the holiday complex a few hundred yards from the beach but closer still is the town of timber chalets a cat-swing from the waves. These are well appointed self-catering cabins with tree-shaded verandas and barbecue kit. There are hundreds of them but they all get booked months before the event so don't expect to turn up on spec and find one empty.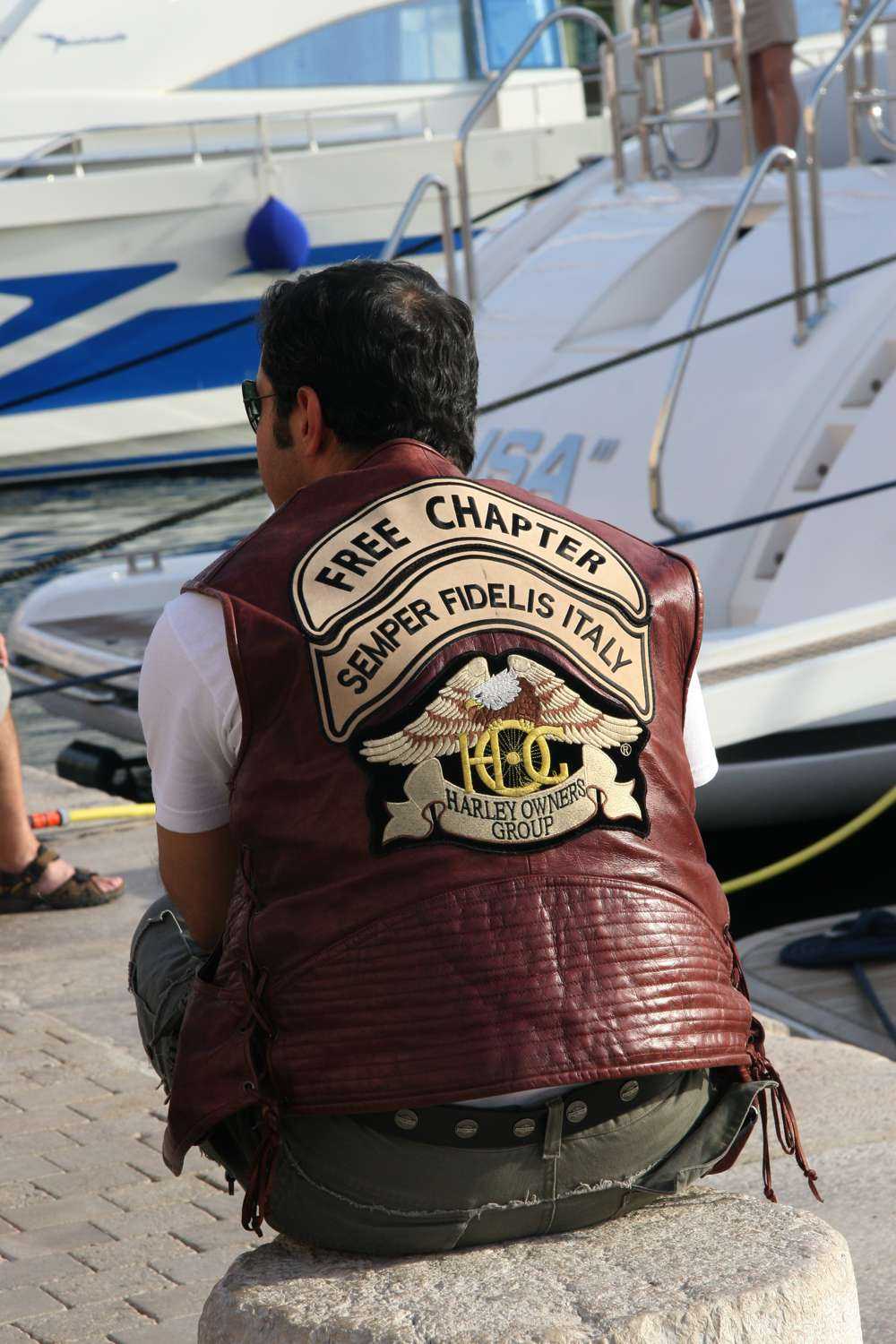 HOG rallies aren't the cheapest but they deliver in style. A concert sized stage hosts the main bands on the sand, yards from the moonlit water where opulent yachts ride at anchor. Temporary boardwalks civilise access to outdoor bars, beyond which stretches a village of traders offering some pretty reasonable deals. There's a decent supermarket on the site that provides a fair choice for self-catering, though the food vendors are pretty good.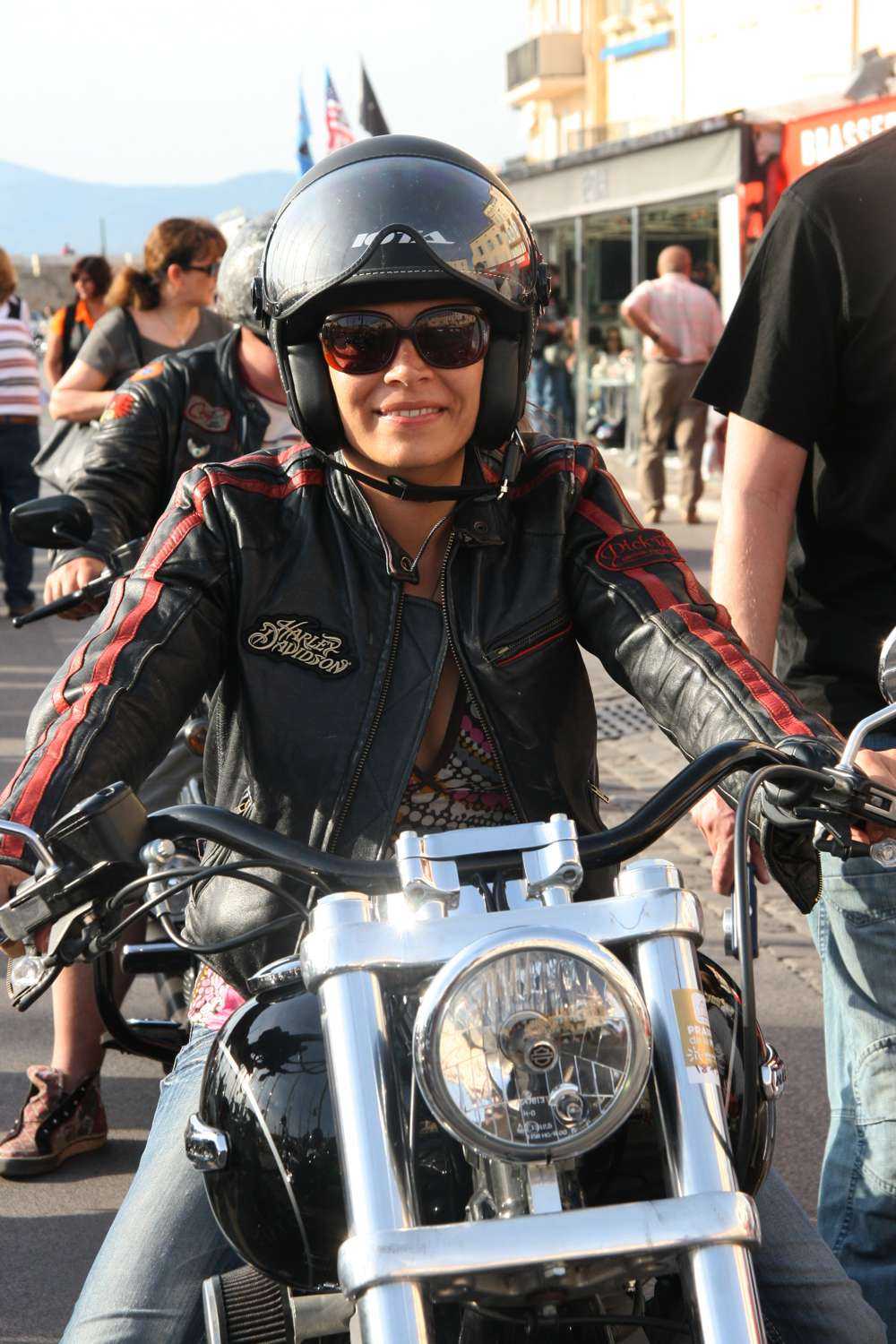 The roads connecting Grimaud with St Tropez are thick with bikes for most of the waking hours but ride a few miles into the hills and the bend swinging opportunities are as seriously good as the scenery.
For pure spectacle the Saturday parade is a major grin. Roads all along the route are closed and crowd barriers have been erected in St Tropez as locals pack the pavements and claim spaces at the metal rails, cameras in hands.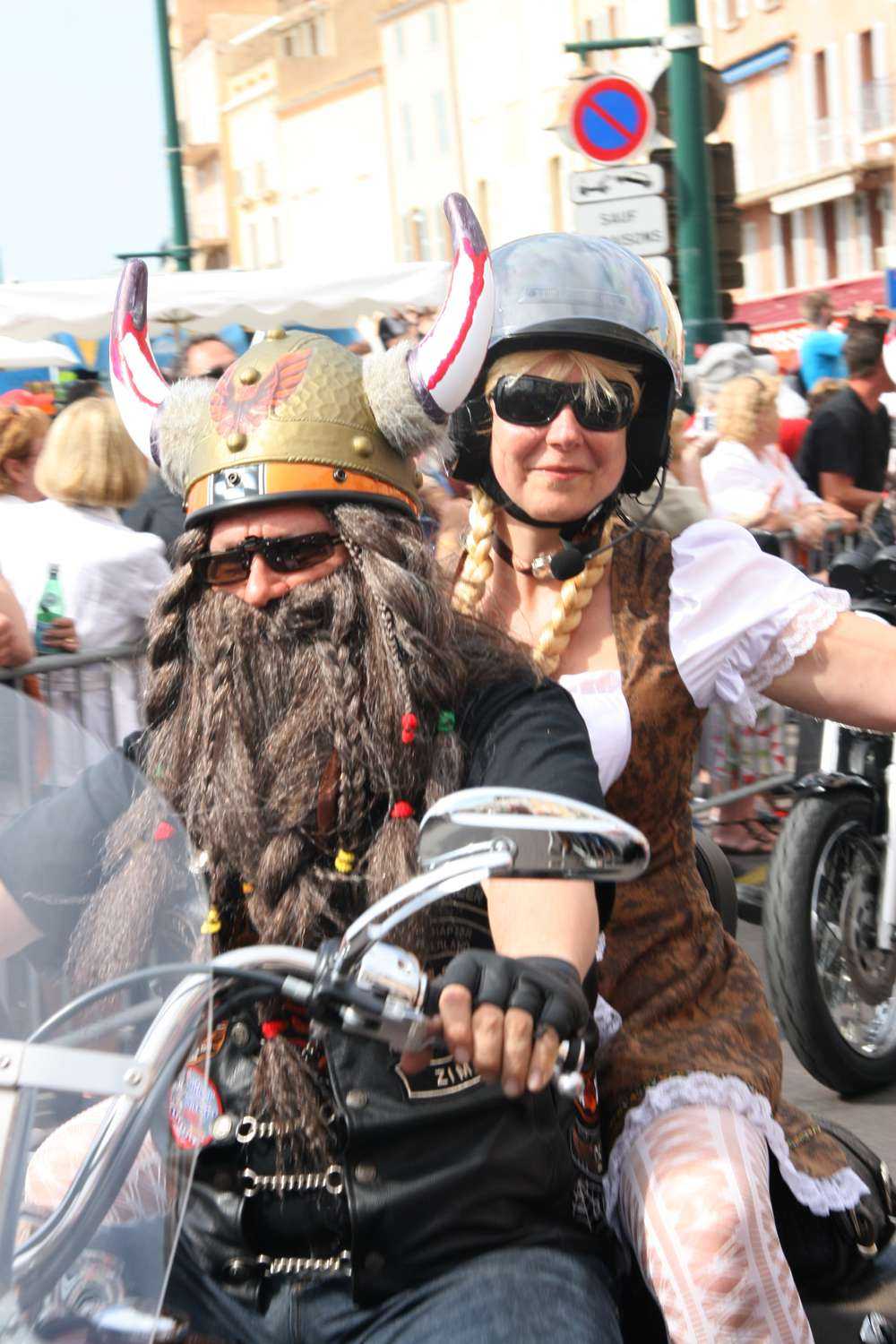 The run which forms up along a mile of tarmac finally heads for the town to meet expectations, crashing through the tiny streets, a flash flood of extrovert mechanical mayhem, all chrome and air punching grins, a metal anaconda of exuberance that underscores what biking is all about which is of course – having a great time.
HOG has always had its detractors and most likely always will. From its conception the snipers have predicted a flood of cheap second hand bikes as the newbie's find fresh toys and ditch their bikes for the mythical jet skis which we were told would lure the company sponsored chapters of chaps to watery alternatives. The fact is, it hasn't happened and HOG continues to grow.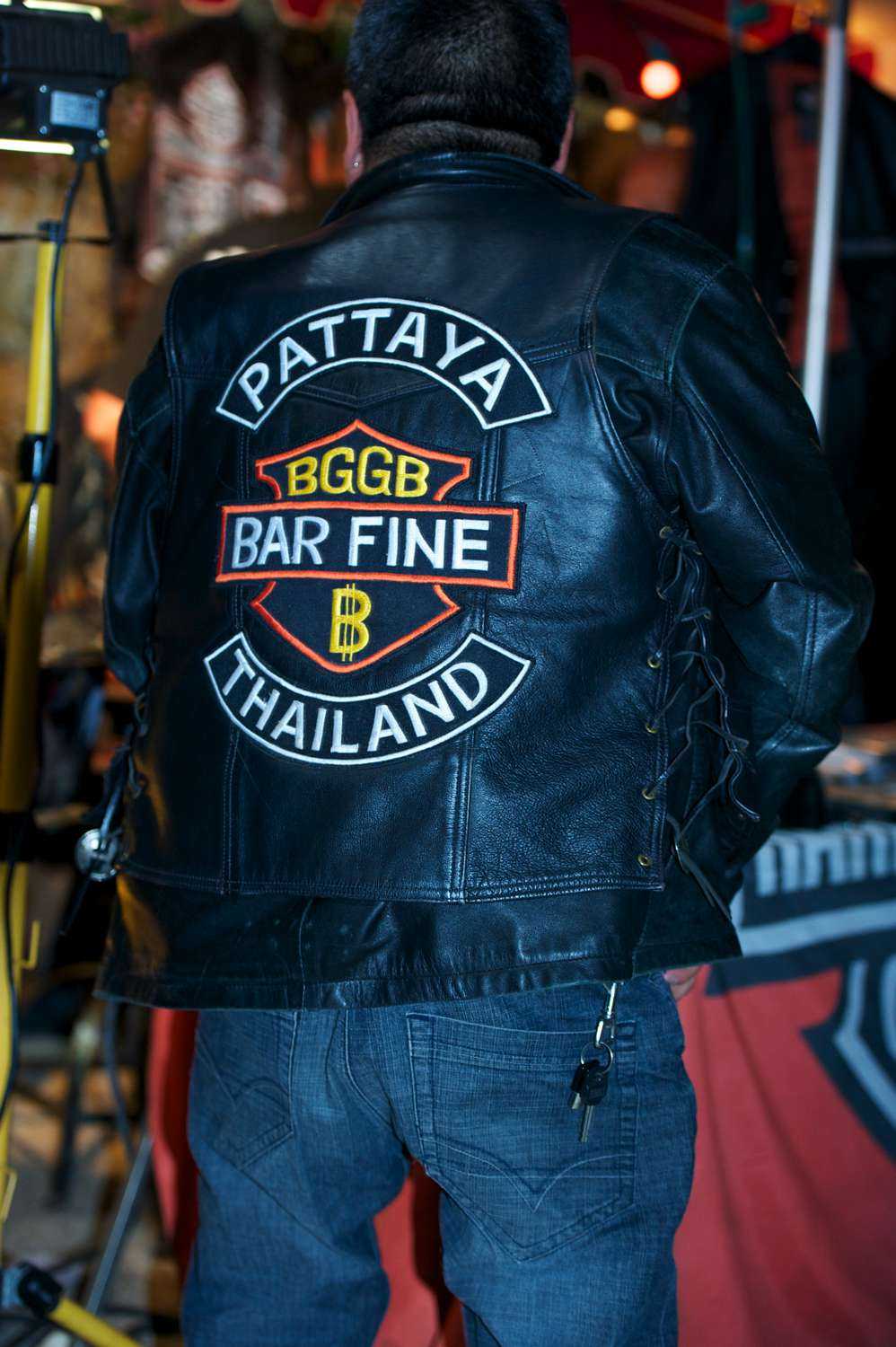 Could it be that many of the new wave bikers are not so new but simply converts from other marques and biking factions while those who joined at the V-twin level have discovered a form of biking they can live with. Don't believe that cobblers about HOG members all trucking their bikes down, the vast majority, probably 95% or more ride. Yes there are some whose working lives can't accommodate the time out and so what? Two or more bikes on a trailer or train saves finite fuel for the rest of us to burn and the more movers and shakers there are in the world of motorcycling the better for the future in the face of team misery who are forever planning laws to wipe the smiles off our faces. As an increasing number of HOG members seem to be MAG members these days it bodes well.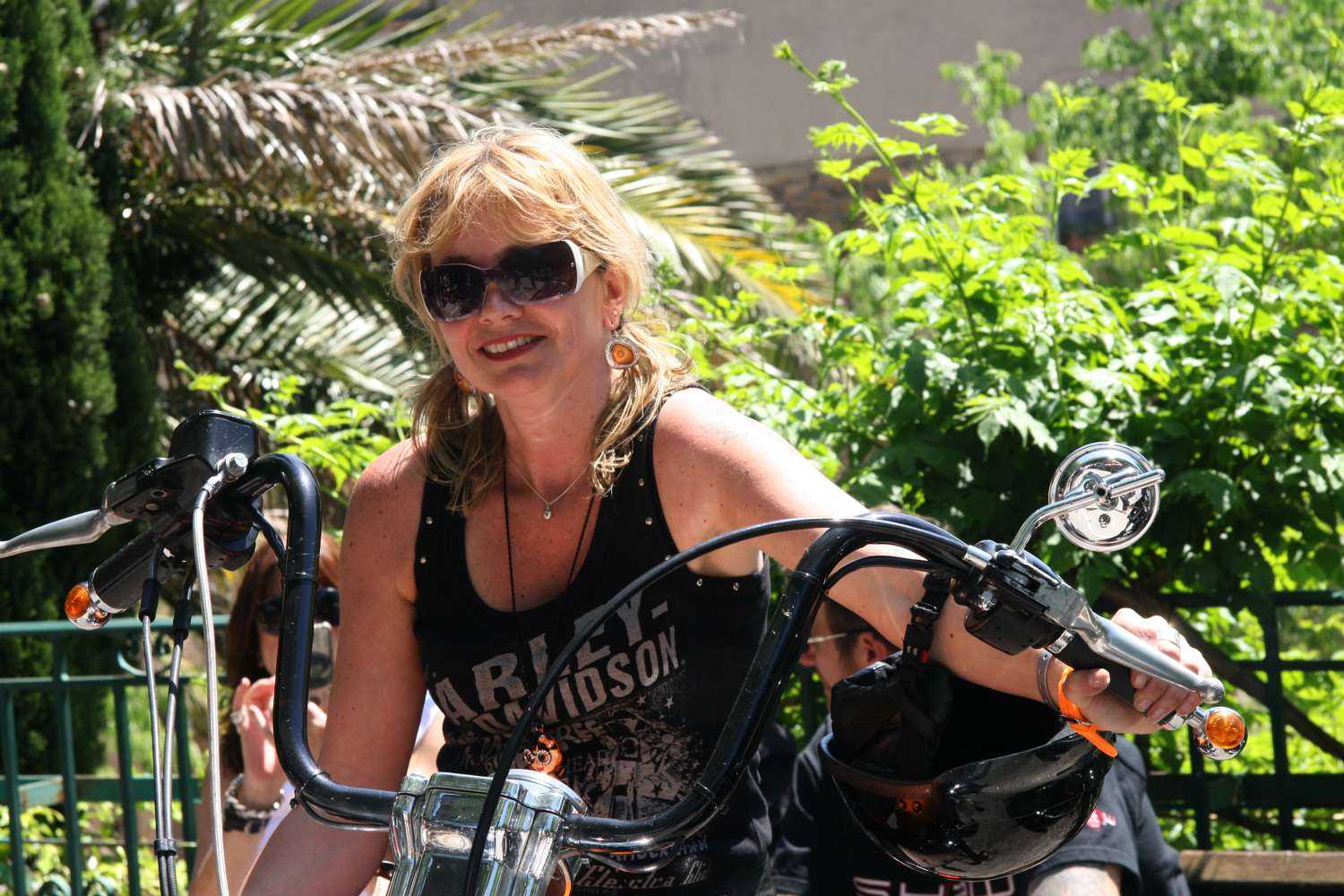 HOG has grown huge for a number of reasons and not the least of these is that they pick a lot of tasty venues for their rallies.
St Tropez is my favourite HOG bash. It's do-able from the UK overland in reasonable time though at 1500 plus miles round trip from Dover it's not really a weekend jaunt. It's far enough south to offer a good chance of warm weather without crossing oceans. If you can spare the time take a long week out and give it a go. You do need a Harley though, at least to enter the Harley village though you can go as a guest of a HOG member on any bike. Beware though, after a weekend of 'potato potato' the bug might bite.
Ian Mutch