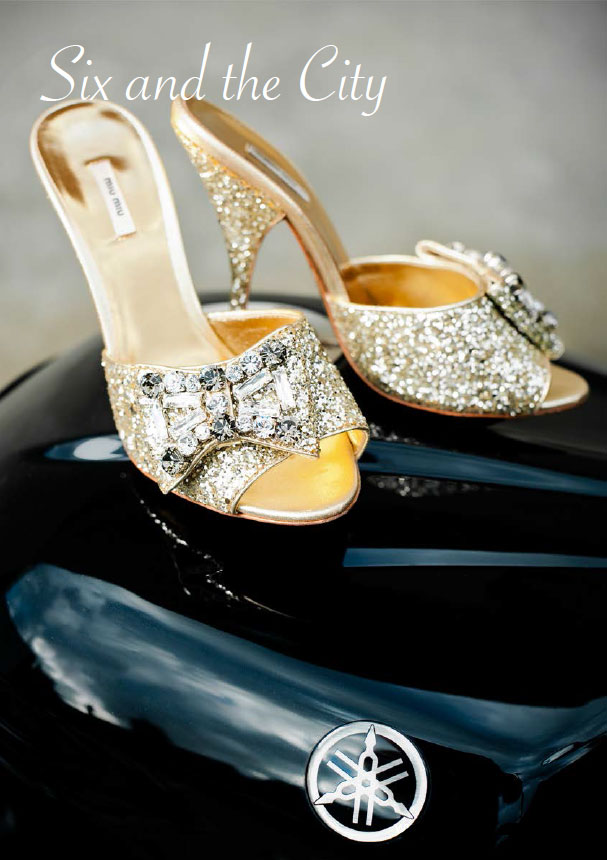 Read Time:
5 Minute, 33 Second
Tuesday
It's a small world but I wouldn't want to paint it (or depending on how much of a Goth you may be/have been, it's a small world and it smells funny).
Allow me to elaborate…
Previously, on Thursday
"The battery is flat on your R6 – it's cos you never use it anymore", came the reproof from Hornet Boy.
Actually, I had used it on the Saturday beforehand to take it to get MOT'd. I came home and as I manoeuvred it around on the driveway with the engine off, the fan was running (for about 2 minutes) then the battery went flat.
However, he was quite correct. I have hardly used it since my off last year and in truth, I find it very difficult to get it out of the back garden where it is kept, and I don't like to keep asking HB to do it for me.
So on with the Optimate, charge up the battery and leave it out on the driveway whilst the Hornet resides in the back garden.
Saturday
"Right, that's the battery charged, I'm taking the 6 out for you"
Umm… OK… thank you!
Two hours later and the R6 is back on the driveway with a fully charged battery.
"Just a question, but how fast is 70 MPH in kilometres?"
"Why?"
"Your speedo is reading in KPH"
"No. Surely not. Did you press any buttons on the display?"
"No – it was like that when I started the bike"
Hmmmm… most odd.
Whilst locking the bike up and putting the cover on it, the alarm made quite a few squeaky beeps but I put that down to it detecting a bit of motion.
Later that evening…
"Someone's nicking me bike!!" as the alarm went off at 10.30pm. HB nipped out there with the key fob and silenced it.
"No one out there"
"Might have been a fox" (we do have a lot of those hanging around at night…)
Thirty seconds later, it goes again. This time we both leg it out the door and there's nothing there. This isn't good.
And again, it's off.
"I'll take the battery out," say HB, whilst I stand next to it silencing it every 30 seconds.
The seat comes off but unfortunately the last time a battery was put in it, it was done up so tightly we can't actually get it undone.
"There must be a fuse for it somewhere – that should do it", I said, although in hindsight, this would be ridiculous cos then every bike thief would have a field day if that was all it took to silence the alarm… that, and removing the battery.
Half an hour later and a couple of the neighbours are starting to appear in their doorways. This is getting embarrassing. The seat is off, various implements are lying around, we're trying to work off the light from my phone and I've got the sounder clamped between my hands in an attempt to muffle it.
By 11:15, and after consultation with the Internet, things were not looking good.
"It's no good – we're going to have to cut the cable" and with that HB went and got the secateurs.
"Your call. Are you sure?"
"Yes, just do it. We can't stand out here all night"
He cut through the cable and it fell on the floor with and audible sigh of relief from us.
Then it went off again, full bore and now it won't respond to the fob! Of course, it has its own power supply.
So I legged it in to the house dumped it in the washing up bowl and shoved a saucepan on top of it, as you do.
…It was still going off the next morning.
Sunday
Bike is fecked. Immobilised and the fuel pump cut off.
I can't help but feel depressed. HB tries to comfort me by suggesting that we call Russell Motors when they open on Tuesday. Although they don't do electrics, they might know someone who does.
Either way, I anticipate the R6 being out of action for quite some time (maybe forever) and a very expensive repair in its future. Even contemplating calling the local Yam dealer. Yikes!
Failing that, I may still have the number of the bloke who fixed my Fazer 400 ten years ago… Steve the Sparks in Croydon. It's a long shot but you never know.
Tuesday
I'm working from home today, and HB has the day off, so as I am buried, nose down bum up in my laptop, all thoughts of calling the boys at Russell Motors have gone from my head.
In the background, I'm aware of HB making some phone calls but I'm distracted with work so I'm not paying attention.
He's given a number by Mike and John at Russell's and leaves a message on some bloke's phone.
An hour later he gets a call, "Your bike will be fixed tonight"
What?
"That was the electrician calling back – he's actually on a job around the corner and says he can be here in 10 minutes. Reckons he can fix it no problem"
Unbelievable! No way!
Ten minutes later, a car pulls up and as he walks up the driveway, I'm already grinning from ear to ear.
"Steve Sparks! You fixed my Fazer about 10 years ago!"
It's a small world… he's also an old mate of Gurman's. Ha!
Well, to cut an ever-lengthening story short, 2 hours later the R6 was fixed with my new indicators fitted as well (free of charge).
Everything checked and working (despite a flat battery); a brilliant wiring job completed for a very competitive price let me assure you.
"I've taken more alarms out than I've put in", said Steve.
I honestly thought the bike was going to be a write-off, after reading all the stuff on the Internet about people who have failed to successfully remove faulty alarms.
"No, but you really need a new battery"
I don't know what caused the problem with the alarm or the electrics but what I do know is that if you have an electrical problem that you can't fix, and if you can find him, Steve Sparks is your man.
P.S. Yausa battery now fitted, bike working fine and is now locked up securely in the back garden …again.
P.P.S. Still got my tracker fitted, so don't get any ideas…