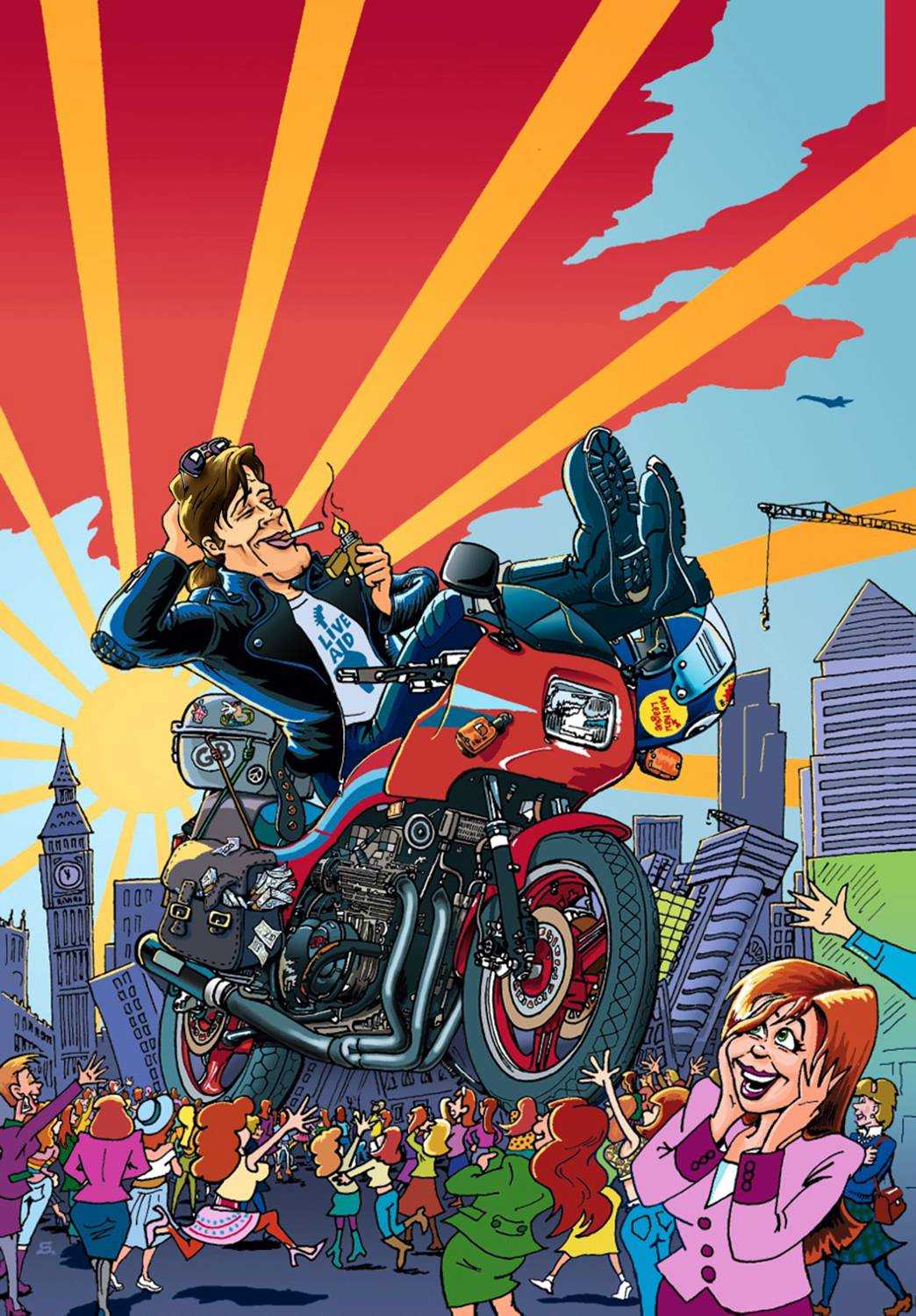 Read Time:
8 Minute, 12 Second
It was a little after 11 o'clock on Friday morning, when I pulled off the North Circ heading for the M1. I gave the GPZ1100 its head and we hit the main carriageway doing one ten and accelerating hard. 
---
The grin that stretched across my teeth, made me look like a nonagenarian Hollywood starlet who'd had one tuck too many. But who could blame me? I'd already earned the best part of 50 quid, and I was carrying a Leicester, 2 Nottinghams (both going to Boots), a Sheffield, a Leeds and a Newcastle – and they were all on separate dockets. I didn't even try to add up how much I was earning, I was content in the knowledge that it was going to be a phenomenal lump of wedge – and best of all, I'd be collecting it for riding a fantastic bike on a beautiful day.
Having travelled all the way to Tyneside in relatively light traffic under crystal blue skies, I came up empty in Newcastle at 5.20 and sat around chatting to the receptionist (imagine Jennifer Lopez with a Geordie accent) until she finished 10 minutes later, when I agreed that I'd love to give her a lift home. Back at her flat she opened a small wooden box on top of the TV and handed me a pre-rolled spliff, telling me to make myself comfortable while she got out of her work clothes and freshened up. I inhaled deeply, sank back into the sofa, and wondered what the hell I ever could have done to deserve such incredibly good fortune.
A tap on my head stirred me, "Are you going to pass that J?"
"Sorry darlin'." I held my hand out in the direction of the voice, sighing contentedly.
A harder tap stirred me from my comfy cocoon. "Ooh you calling darlin', you carnt!" The gruff answer was swiftly followed by a hard kick, which was obviously designed to remind me that the owner of the voice was a rufty-tufty camouflage clad motorbike courier, not some purple Lycra wrapped, pedal cyclist.
My eyes snapped open, but the overhead sun was so bright that it nearly seared my corneas. I reopened them gently, protecting them with a shading hand and squinted at a malicious looking black Alpine Star less than six inches from my nose – and the tenuous link to my Geordie daydream evaporated instantly in the midday heat.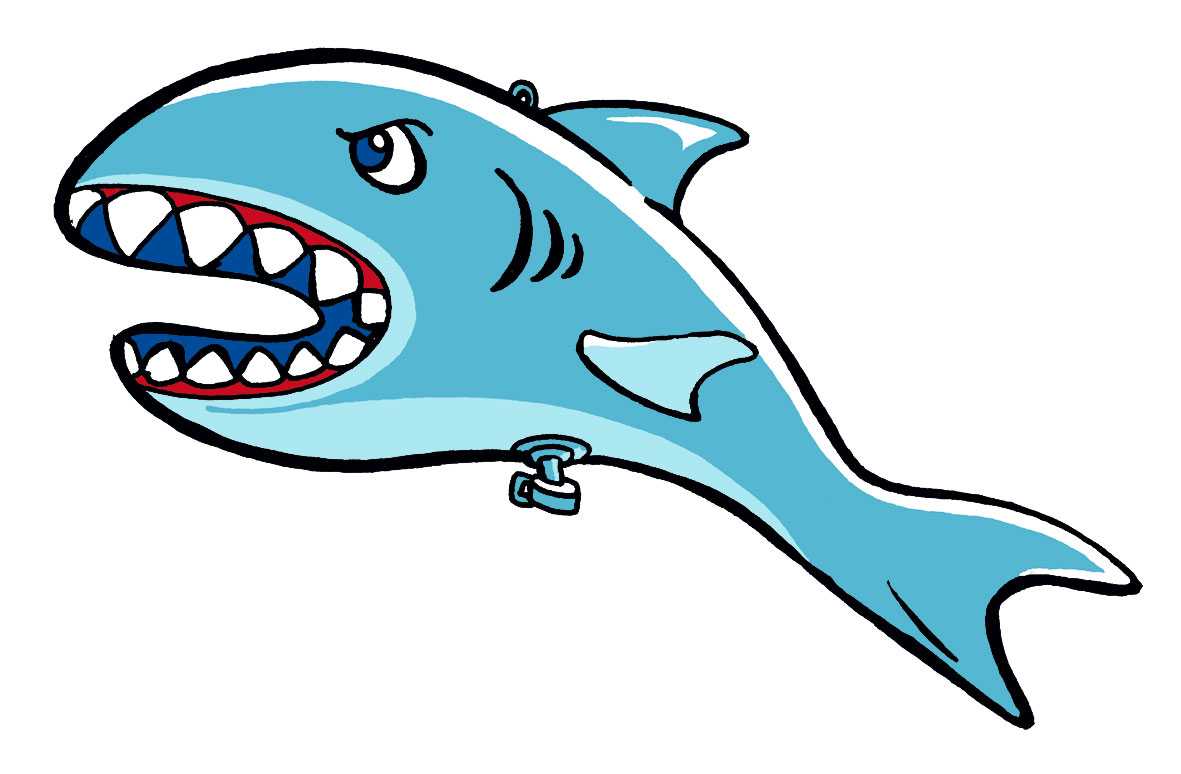 At the same moment a handheld radio crackled and offered the boot's owner a JWT to NW8.
"Bollocks to that. That's a bicycle job, why don't you get one of the shirts that are sunning and preening themselves to do it?"
He waved a dismissive hand at the lean bronzed bodies that were dotted about the flat roof in the mews off Shepherd's Market in Mayfair and a cyclist with a pink Mohican who was sitting in the lotus position, eating something vegi looking out of a Tupperware container, puckered up and blew him a kiss. Keef's immediate response was to lash out with his boot in my direction, as if it was my fault for causing his sexuality to be called into question in the first place. But it was easy to dodge his lazy kick and I blew him another kiss as the radio crackled again.
"Because it's a box of A4, which is too heavy to go on a bicycle." Milky responded in a tone, which suggested that he was getting a bit pissed off with sweltering indoors and arguing with couriers who'd lost the will to work.
I spoke into the radio that was dangling over my left shoulder, "I'll take it."
Keef rose up onto an elbow, ready to protest that he was next out, but even that was more effort than he could readily manage in the suffocating heat, so he shut his eyes and sank back, waving me away dismissively.
As it turned out I picked up a Kilburn, a Harlesden and a Bushey to keep the St John's Wood company, so the run doubled my job total for the day; but there was nothing coming into town and I rode all the way back to Mayfair without passing 'Go'. I was back on the roof soaking up rays by 3 o'clock and then I only did one more job, an Ashford in Kent, but at least that meant I was back home in Walderslade just after half five, in time to catch some kiddie's TV with my two toddlers.
Although the relatively few quid I'd earned, was a far cry from my rooftop fantasy, it was still a tidy sum of money for spending most of an August day sunbathing. The same went for my GT550, it might have been precisely half the volume of my despatch rider's dream machine, but it was still a fine bike with a comfortable seat that would happily do a hundred and ten all day when required. As for the coffee skinned honey… Well I was a 31 year old married man with a couple of kids, so she was probably best confined to the rooftop anyway.
Flights of fancy aside, On Yer Bike was still an amazing place to work. Their media punters loved the company's cyclists, and were all more than happy to pay a premium to have the kind of colourful characters that OYB specialised in bouncing in and out of their offices. Most of the cyclists seemed to work there because it allowed them the flexibility to explore their true career as an artist, poet, actor, musician, or trapeze artist (it's a well known fact in OYB circles that half the extras in the battle scene in Full Metal Jacket, were riders who'd taken time off to go filming in the Royal Docks).
The motorcycle couriers however were a different breed. They were largely very experienced career pro's, who'd got a job at OYB because they knew someone who already worked there and they were getting financially fat on the rich pickings the cyclists couldn't handle. The cycle controllers would bung all the distance work – which was basically anything that ran off the edge of the Central London map – in the motorbike controller's direction, who had slick riders just waiting to snap them up by the pannier full.
Outside of the depths of the mid-summer doldrums, it was possible for a hungry rider on a medium to large capacity bike who wasn't afraid to use its power, to earn in excess of £800 week in week out. Monty would turn his nose up at any job that didn't at least double up, but once he had enough on board he'd scream up and down a motorway or two at ludicrous speeds, before crackling back onto the airwaves, rudely demanding more work; and at the end of the week he'd pick up a cheque for somewhere around a grand. If that isn't impressive enough in its own right, I should add that I'm talking about 1986 here – nearly three decades ago!
And it wasn't just the money. When Keef described the cyclists as 'shirts' (which was an abbreviation of 'shirt-lifters') he was employing a euphemism for homosexual males that was almost PC by the prevailing industry standards of the day; but aside from being a tad homophobic, it was also a bit of a generalisation, because although there were definitely a disproportionate number gay men – and quite a few lesbians for that matter – riding bicycles for OYB, I don't think anyone was ever refused a job or judged harshly on account of being an out hetro.
There were also quite a few black people working there, which again was unusual in the despatch trade in 1986, as was the number of women you'd see riding both powered and pedalled two wheelers, when elsewhere in the business at that time, they could only aspire to a job answering the phones. I'm not suggesting that there were no 'minorities' anywhere else in the industry, I guess it was just that if they worked for the funky Mayfair firm, they felt less like they were.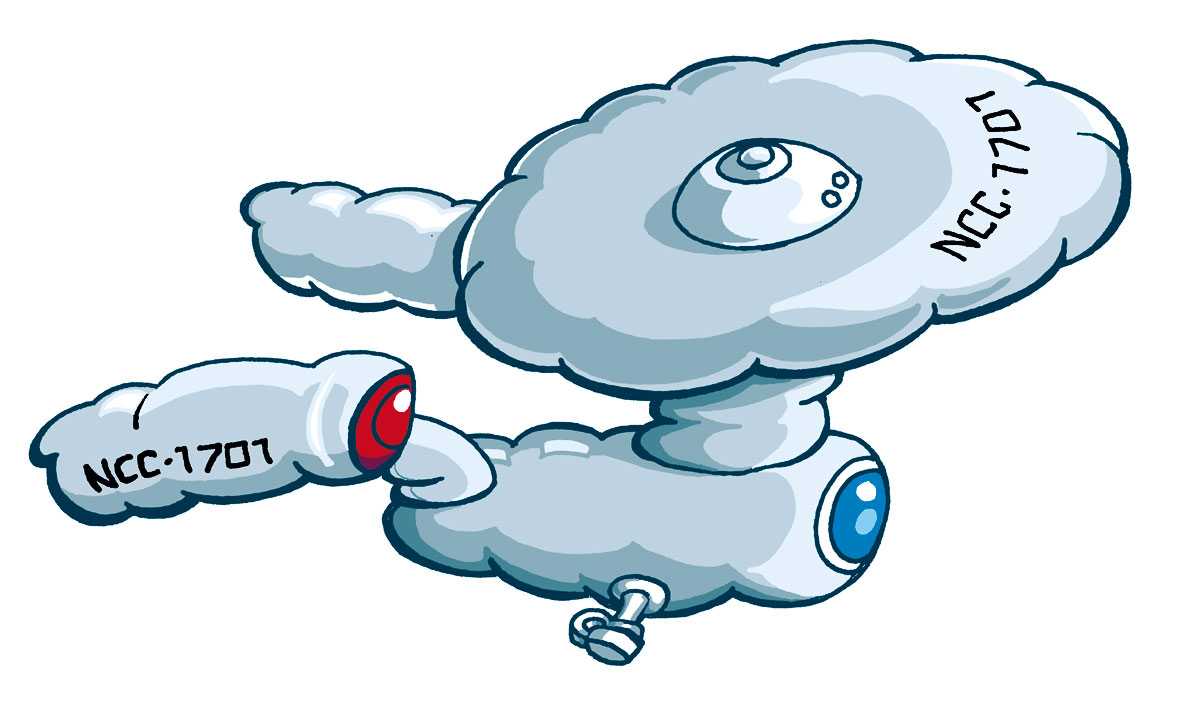 Even the large open plan control/telephone room was special. All sorts of strange and wonderful things were suspended from the ceiling including a Star Ship Enterprise and a shark (both inflatable), an aeroplane and a helicopter that ran on battery power and rotated on their strings (with painful consequences for at least one tall bastard) and various other inflatables and general nonsense. Rounding off the overhead entertainment, there were also a number missing tiles, which allowed office staff to play ceiling tennis whenever they had a quiet moment.
The motorbike controllers also had a rock garden. Of course there wasn't any greenery, just a steadily growing pile of rocks and pebbles but every one of them had come from a beach or famous tourist area. Once upon a time, a controller demanded that a rider who had been given a coast job, should bring him back some rock. The rider duly returned with a pebble with Hastings written on it in felt tip and like so many things at OYB, something that started out as a toss away joke, ended up being stretched and extended to the nth degree, until it took on a life of its own.
For my money, On Yer Bike in 1986, was the high water mark of the despatch business. I find it difficult to imagine anywhere before or since, where it was possible to have so much fun, while earning so much money, alongside such an interesting and diverse group of people.
Dave Gurman