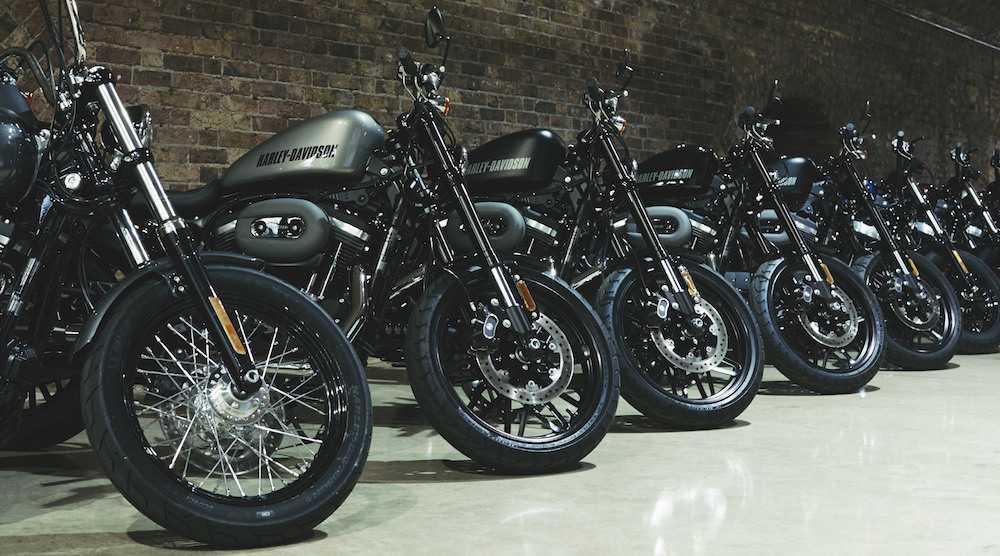 Read Time:
3 Minute, 33 Second
Tom battles rain and London gridlock on a diverse pair of Dark Custom Harleys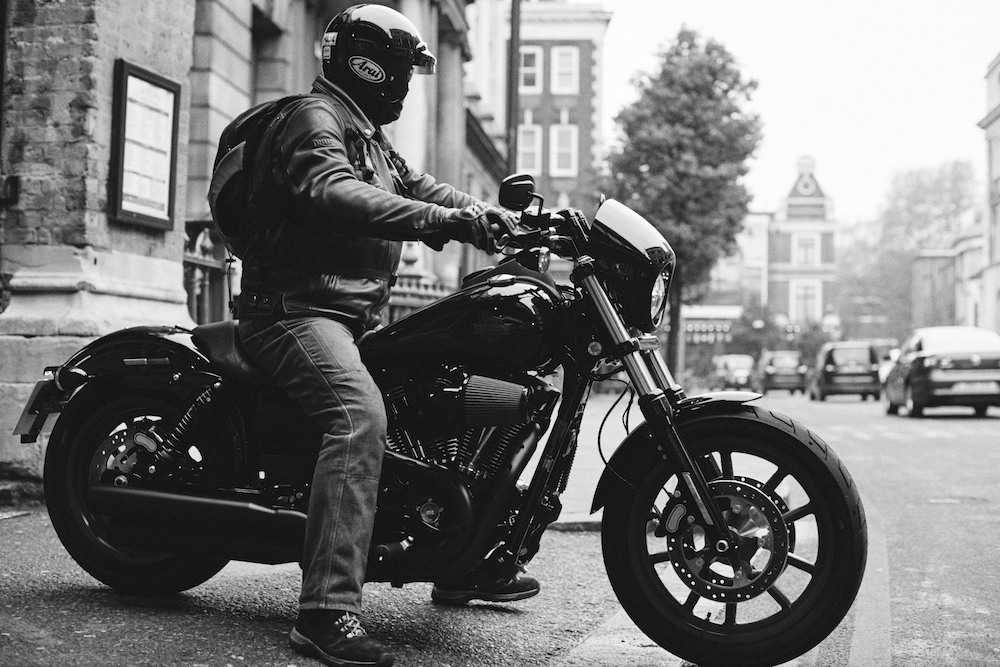 "In a world of the bland leading the bland, Dark Custom motorcycles are for those who take a different route. These bikes aren't for everyone. And that's how we want it. Because not everyone appreciates a motorcycle stripped down to its raw essence."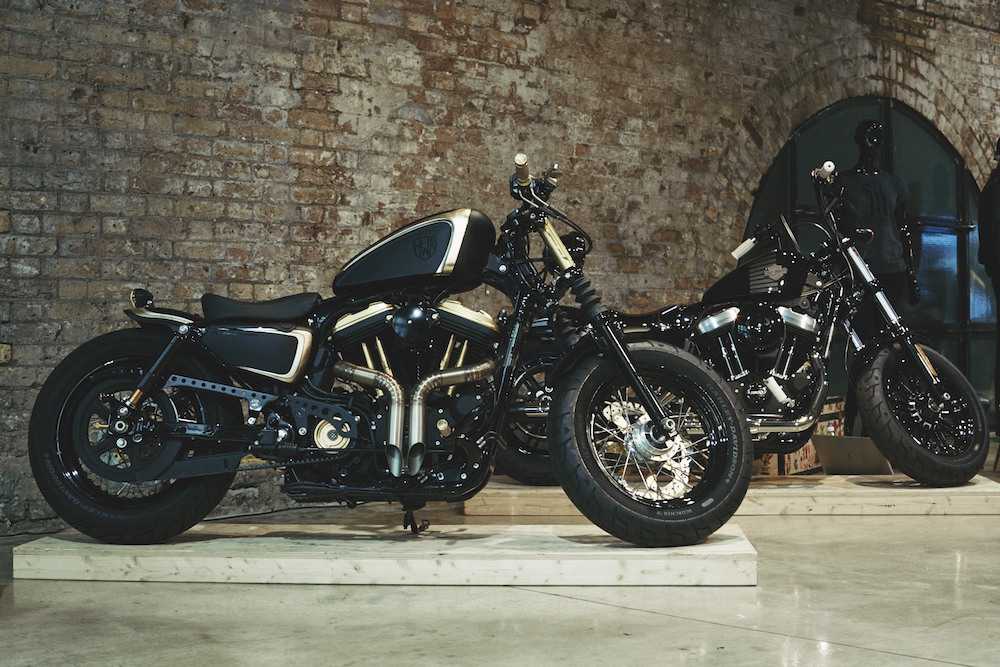 So says Harley-Davidson about the seven Dark Custom models that have joined the H-D range, and to promote them the 113 year-old Milwaukee firm recently staged an event based at the ultra-hip Bike Shed in London's trendy Shoreditch.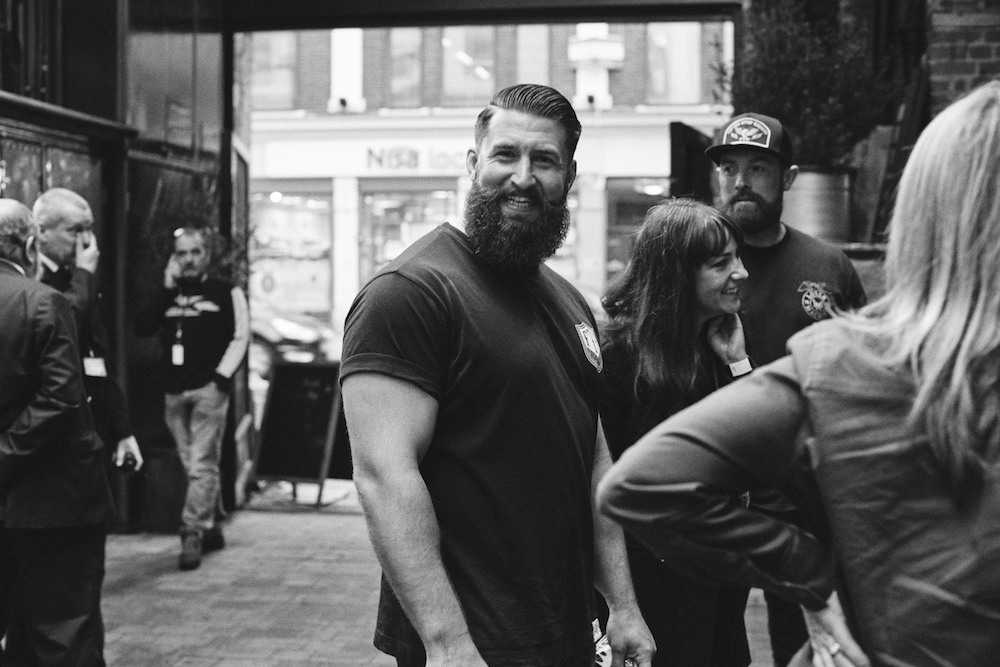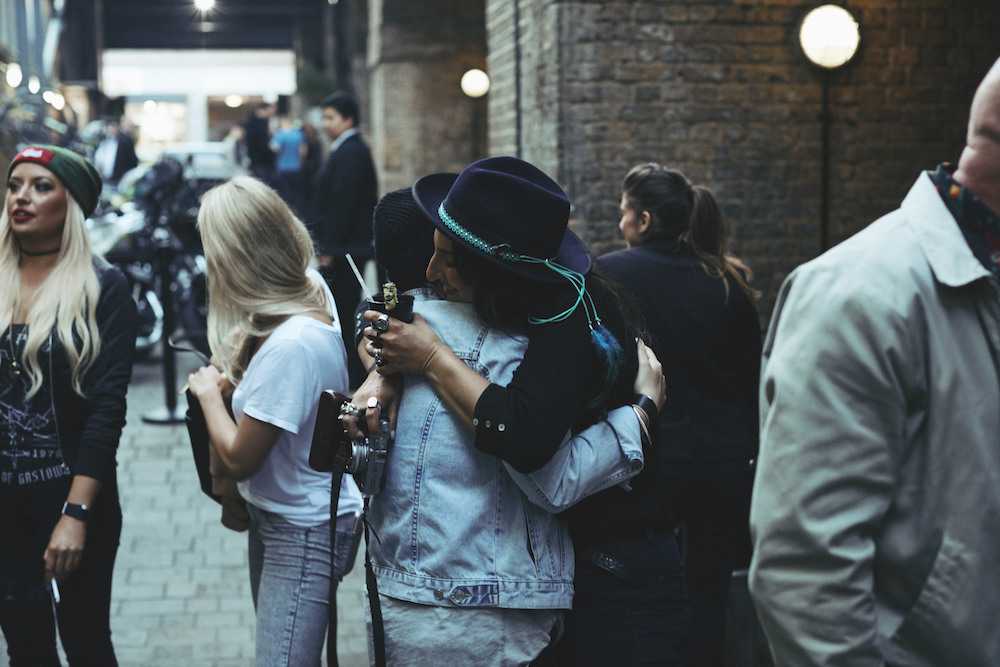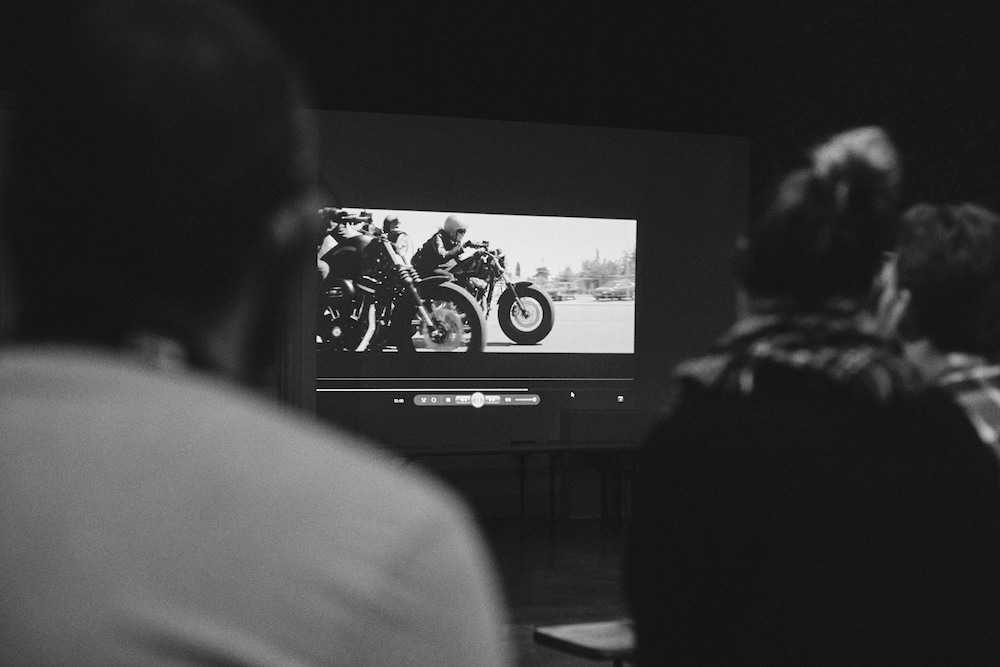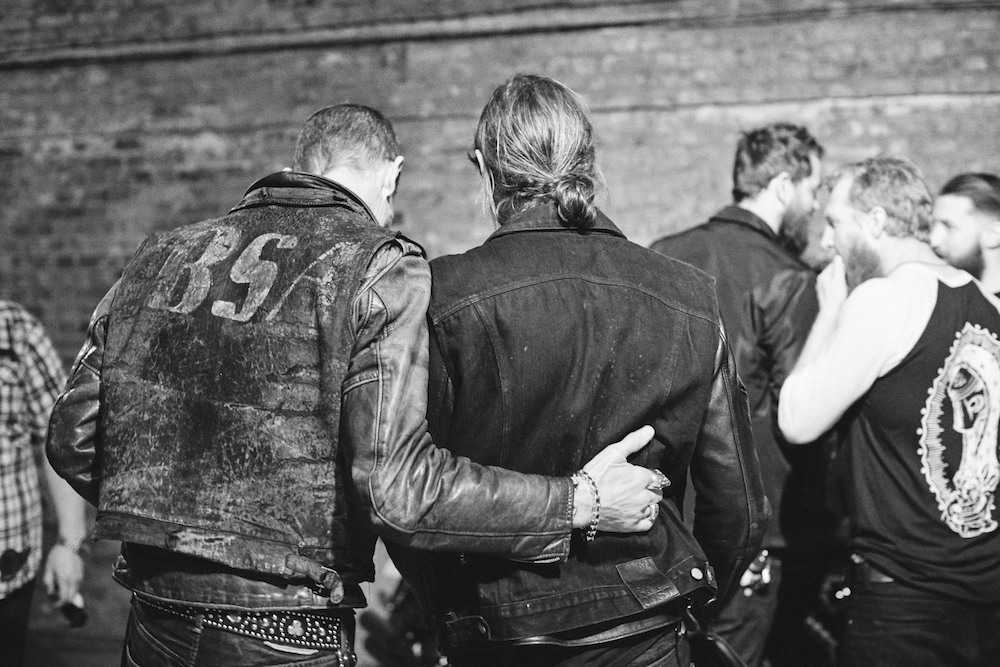 Essentially it was a day of riding Dark Customs in their "natural urban environment" – no preset route, just go wherever – and gain a little insight into the growing Dark Custom lifestyle, which in the evening included a Sailor Jerry spiced rum cocktail-fuelled knees-up.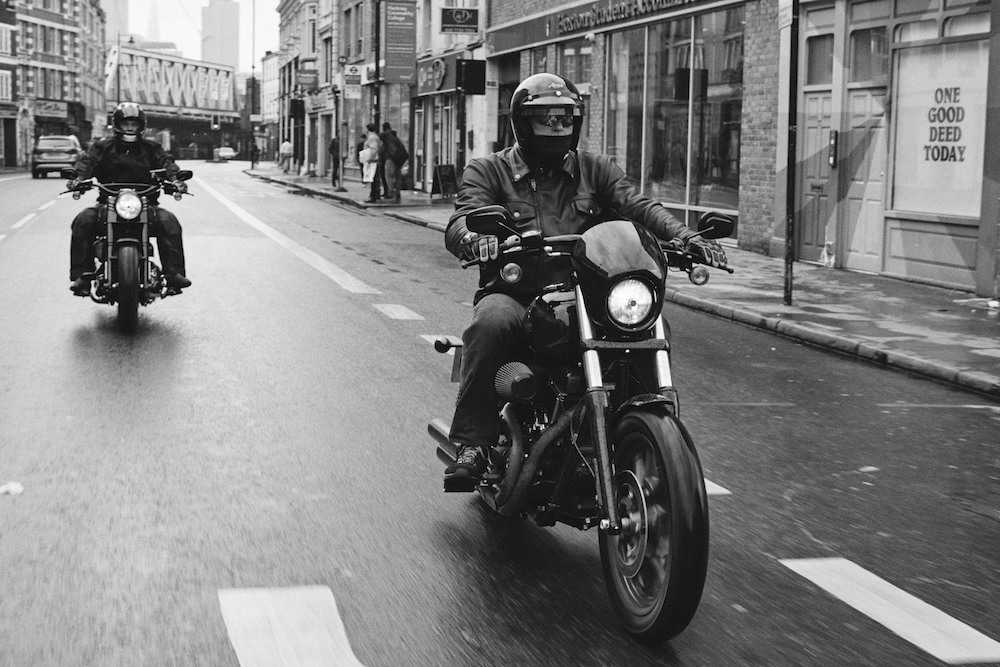 At £14,995 the new Low Rider S is the priciest Dark Custom model, but it has the biggest v-twin – a whopping 1,803cc – and in my opinion it also looks the baddest. It's not the most logical choice of two-wheeler for an urban environment so my plan was to head east out of the city to Essex's Canvey Island for a cuppa and some estuary air, and then rumble back to the Bike Shed for lunch, but it was not to be.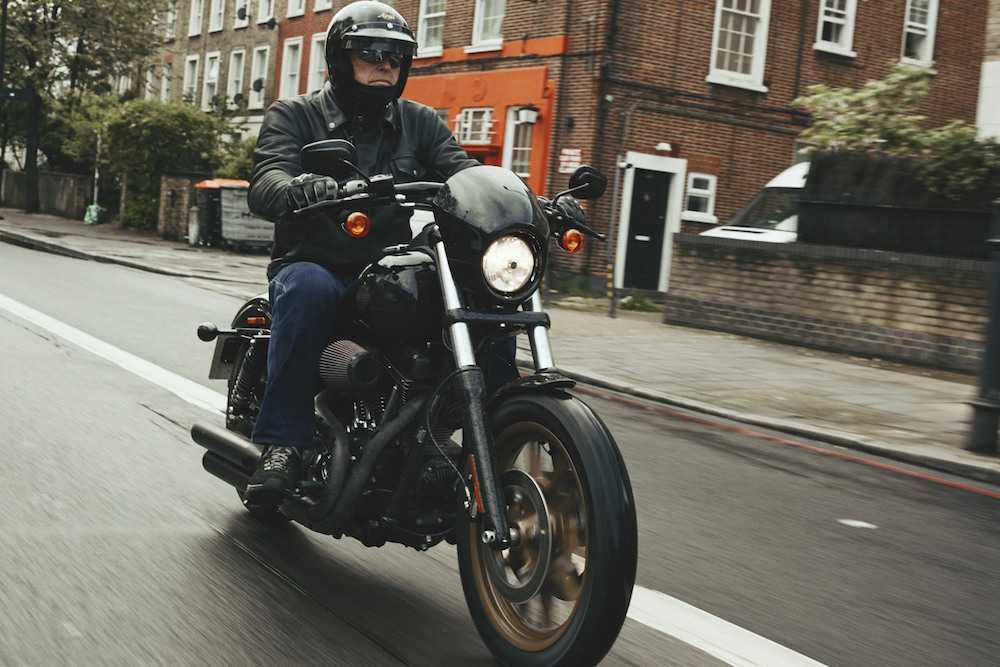 By the time I'd reached E13 on the A13 it was raining cats and dogs and, call me a softy, but with an open face lid rain really stings at much above 40mph, at which speed you've got HGVs filling your mirrors and your face with muck. I soon gave up and took shelter until the rain subsided, by which time it was time to head back to the Bike Shed. Mission A aborted. Sod looking the part; I should've worn a full face and neck-to-ankle textiles.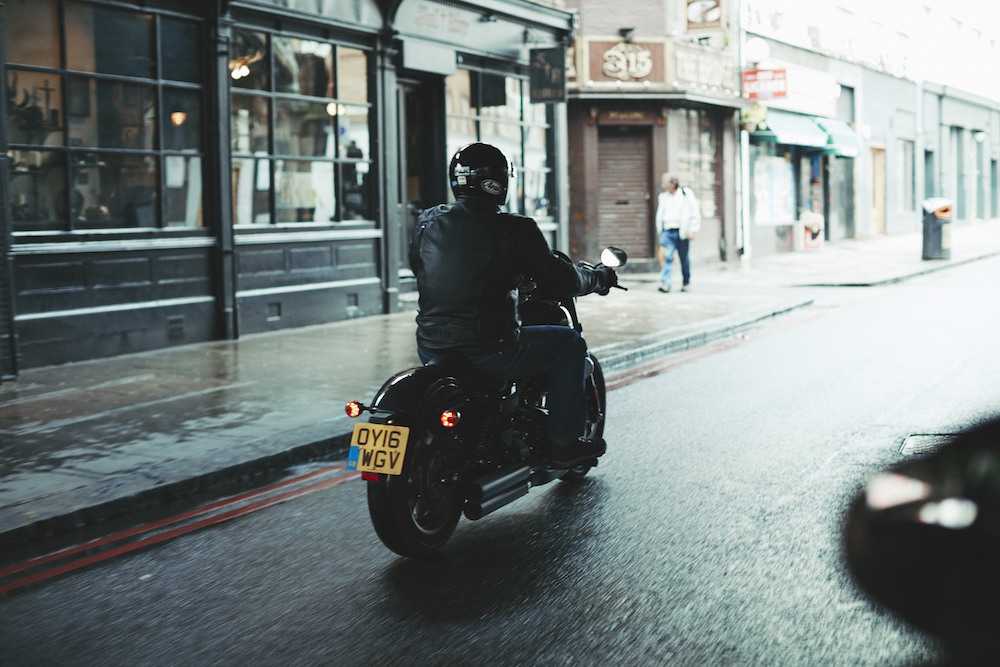 With such a mighty engine (it makes 156Nm or 115lb/ft), a cable-operated clutch, considerable dimensions and weighing some 305 kilos (wet) you might suppose the Low Rider S to be a proper handful, but it's actually pretty friendly, so long as you don't expect to squeeze through traffic like a 125 Vespa. However, with central London's streets now being in a state of almost permanent gridlock, I can confirm that in such conditions the air-cooled motor generates heat sufficient to roast your thighs. That aside, the Low Rider S is surprisingly genial, despite having more grunt than a herd of bison.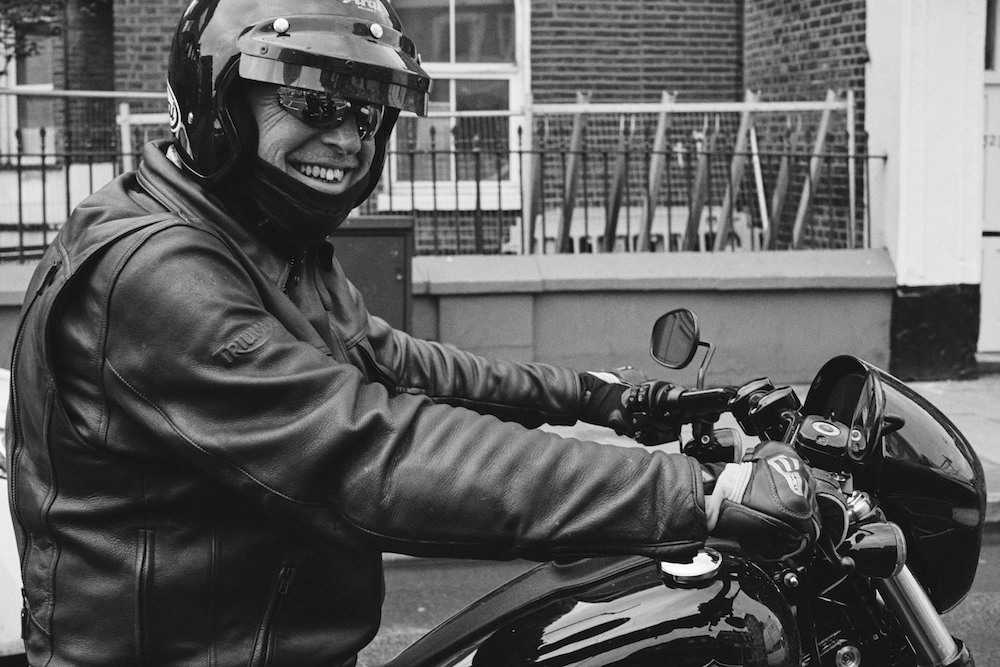 Launched late last year, the Street 750 sits at the other end of the Dark Custom, and indeed the entire H-D range. My plan for this was to go west to the Ace Cafe, have a cuppa and gaze in awe at the wonder of the North Circular, but it too was not to be. After several miles of almost continuous low-speed lane splitting though stop-start traffic, and with more of the same for as far as I could see, I aborted Mission B by taking an early a left off the A40 and went for a cuppa at a mate's car showroom in Shepherd's Bush.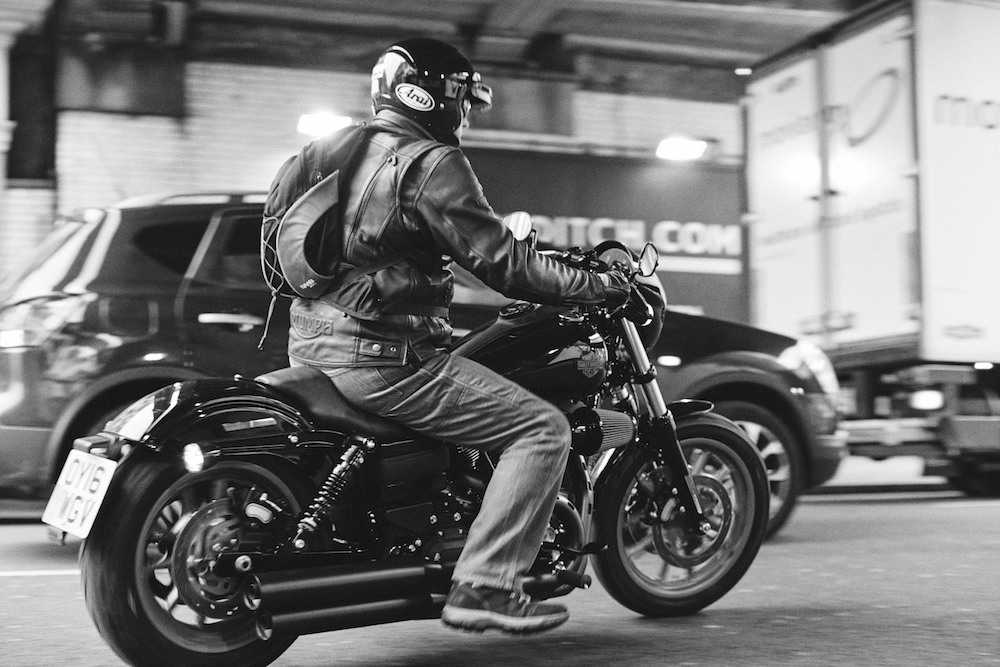 By Harley standards the Street 750 is tiny and its water-cooled v-twin makes about a third of the power of the Low Rider S, but it does have a considerably more affordable £5,795 price tag. It's also quiet and refined – dare I say much like a mid-capacity Japanese custom – and it weighs almost a third less too so it's manoeuvrable and unintimidating. The seat-to-peg situation is too cramped for my 6ft frame but the motor has the legs to be first away from the lights and leave the city in the fast lane, even when not congested.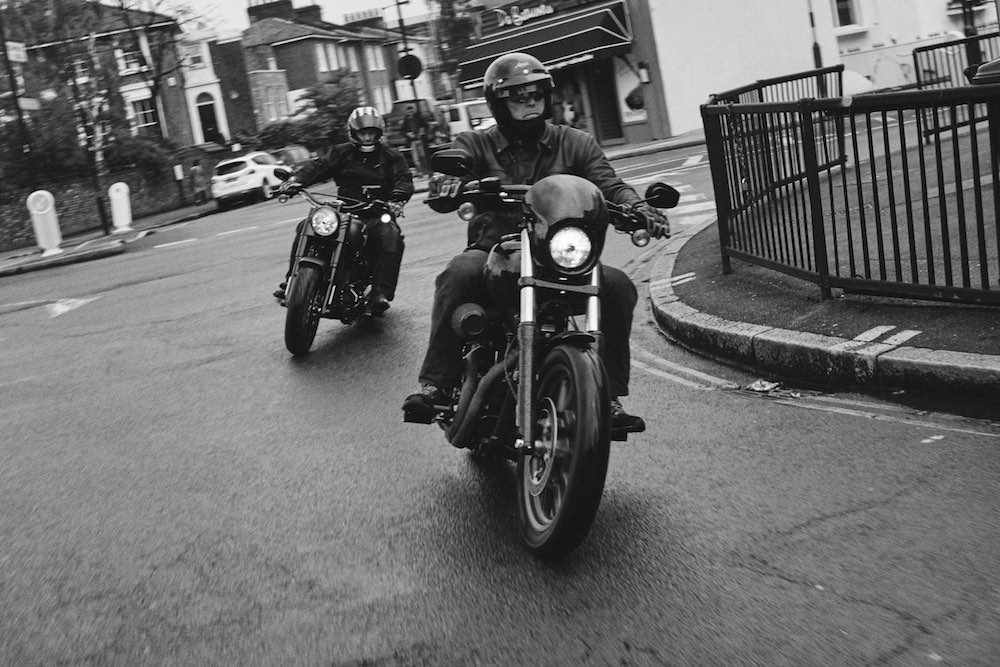 But enough of weather, traffic and road-testy objectivity. As TRD readers will know, Harley-Davidson is all about style, lifestyle, passion and devotion, and the Dark Custom models perhaps even more so. No, not for everyone, but that's the whole point.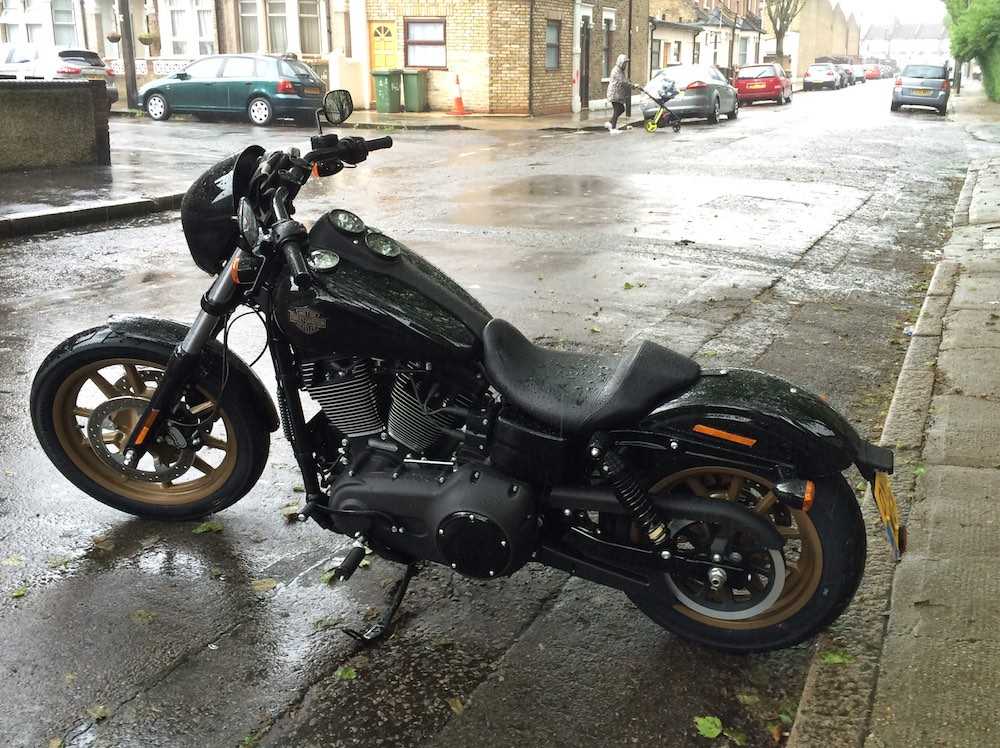 Words: Tom Stewart
Pictures: James A. Grant
For further info:
The Harley Davidson Dark Custom