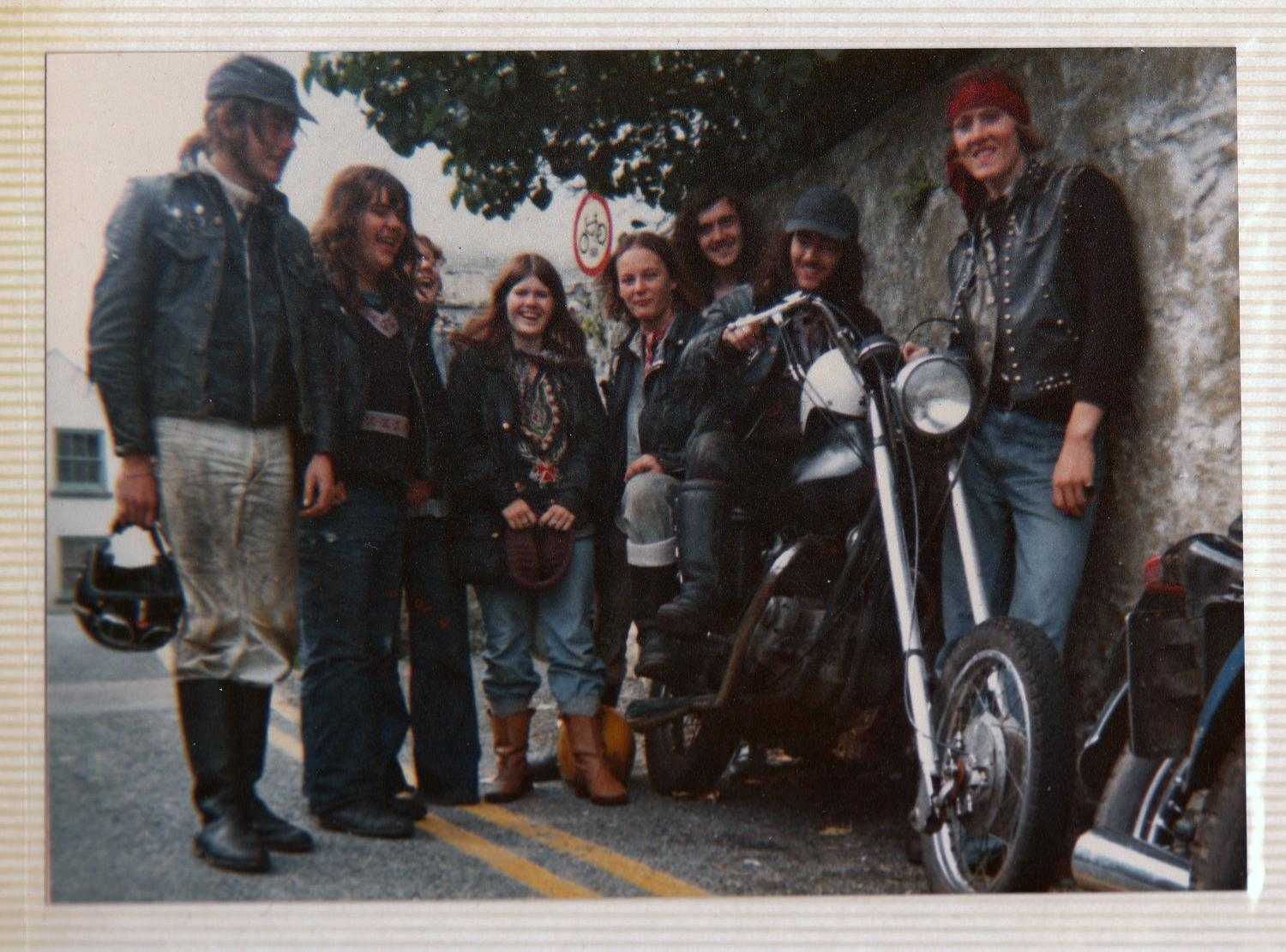 Read Time:
12 Minute, 48 Second
Human nature likes to revere the past as a lost utopia by selectively erasing the bad bits. It's like those weirdos who live their lives as if it's 1950, decorating their houses and wearing the clothes of the era, but still enjoying double glazing and shopping in Waitrose.
The entire classic bike movement is a version of this, and hang out at any bike meet for any length of time and you're bound to hear someone going on about how much better the culture was back in the day – the stricter licencing laws are cited as the default example. It can't possibly be unconditionally true though, can it? Trouble is, I don't know what it was really like back then, because although I'm a child of the '80s, I came so late to the party (I didn't learn to ride until I was 37), that my biker bio is more like a pamphlet than a dossier.
On the other hand, I was in the pub recently with my mate Andy, biker-since-the-70s and former backpatcher, and we got into a beer-fuelled discussion of the past, or more accurately his past, which turned into a history lesson: an insight into an era when all you had to do to get a licence was ride round the block a few times (note: you don't have to be famous to have a story to tell in this game).
As it happened I had my cutting-edge digi-dictaphone on me:
TRD: "Download your brain."
Andy: "I was a 1970s teenager. I had a CB175. There were an awful lot of CB175s around in those days; they were a popular bike at the time. It was probably the fifth bike I'd had, and God knows why I bought it, because I already had a 175 and the CB was supposed to be the quick version, but it was absolutely terrible and I'd have gladly dynamited it and had a lot of fun watching it explode."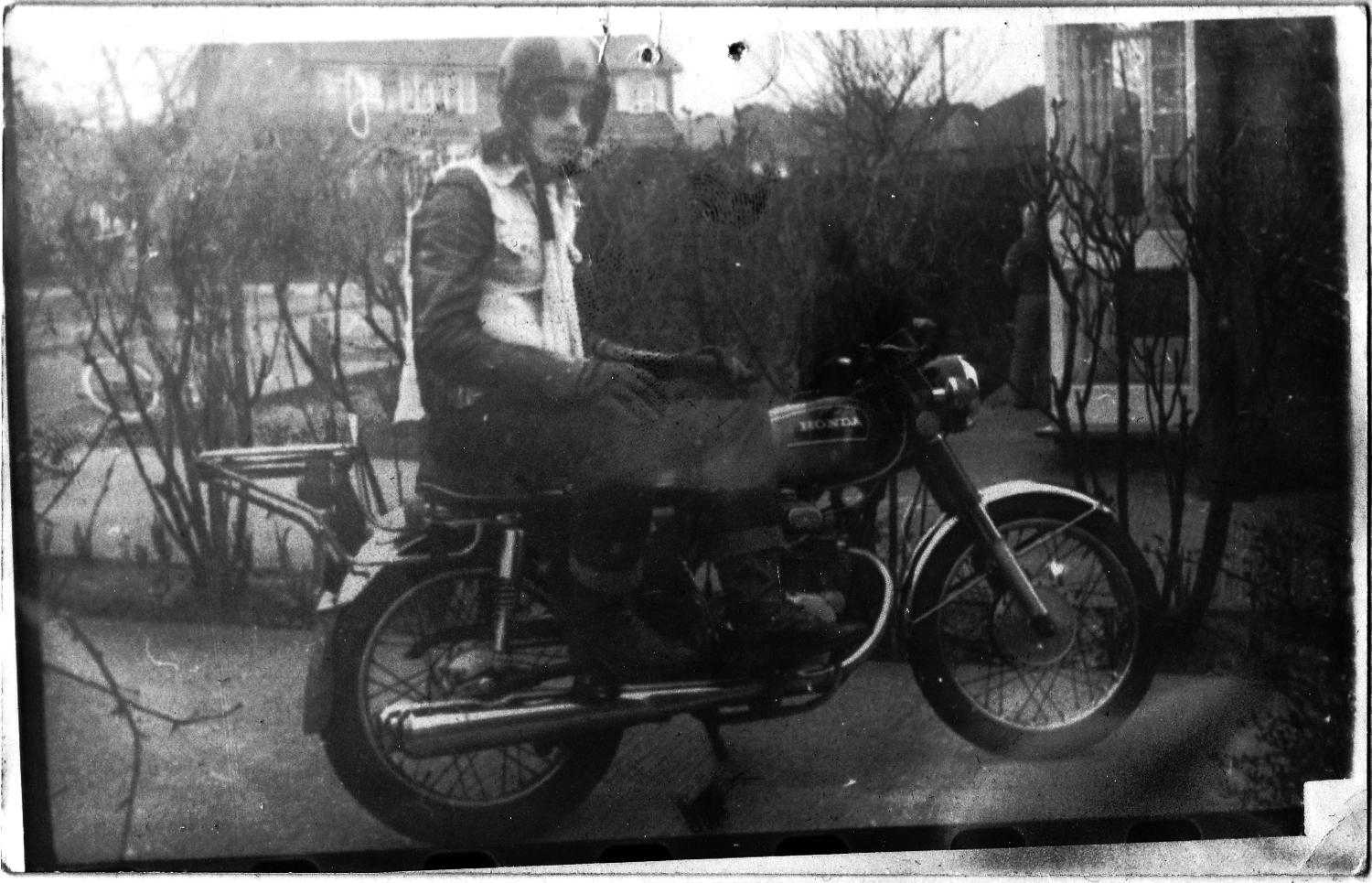 "Where was the group photo taken?"
"That photo was from 1977 when we went to Mullion in Cornwall. We were all about 19 or 20. We used to go down there to this tiny little village and take two or three days just cruising down, and we'd stop in Taunton 'cos you get cider in Taunton. We'd end up in a drunken stupor somewhere."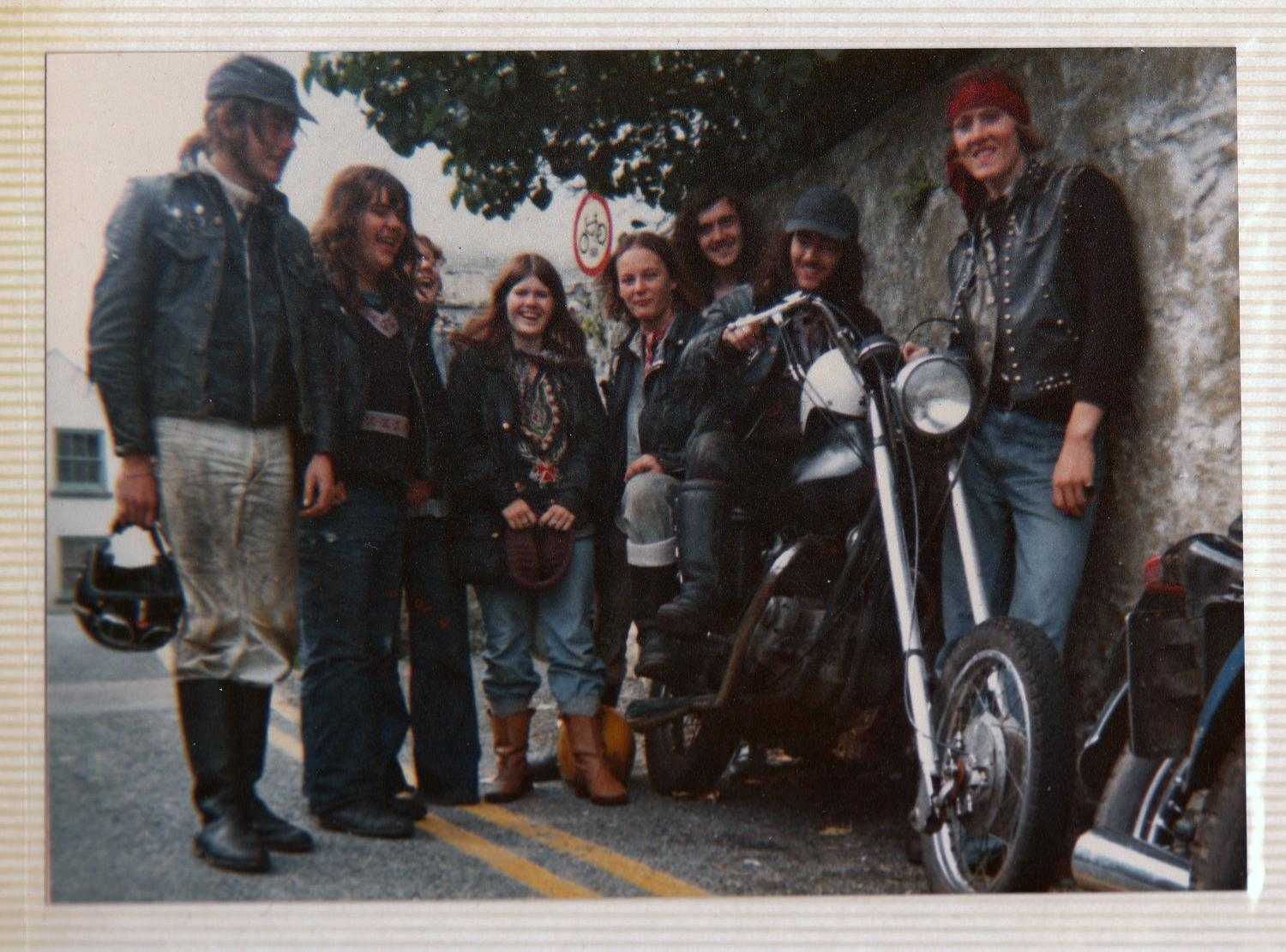 "You'd just go on the spur of the moment."
"No, I mean we'd plan it a couple of weeks in advance, it wasn't totally spontaneous, but you'd see if you could get some time off work – if you were working [this was 1977] – and we used to just go. You'd just put a bit of a roll on the back of your bike and that's it. We were there about two or three weeks and we didn't change out of our clothes the whole time. There were more of us than in that photo, I think we'd just come out of a café after breakfast."
"What on earth is that 'chopper' in the picture?"
"That'll be a Triumph, just hogged-up, just changed, you know, 'cos in those days there was a real sort-of like Hollister-spirit with the bikes and you just mucked around with them and changed them almost literally on a daily basis, and they were unbelievably dangerous [laughs] – you'd kill yourself quite easily. But we'd just charge around on them everywhere – just noisy, oily bikes, very rarely kept clean or anything, and we just got on them and rode them."
"It's easy to think that doing road trips like that doesn't happen anymore. Of course it does, but in a different form."
"Absolutely."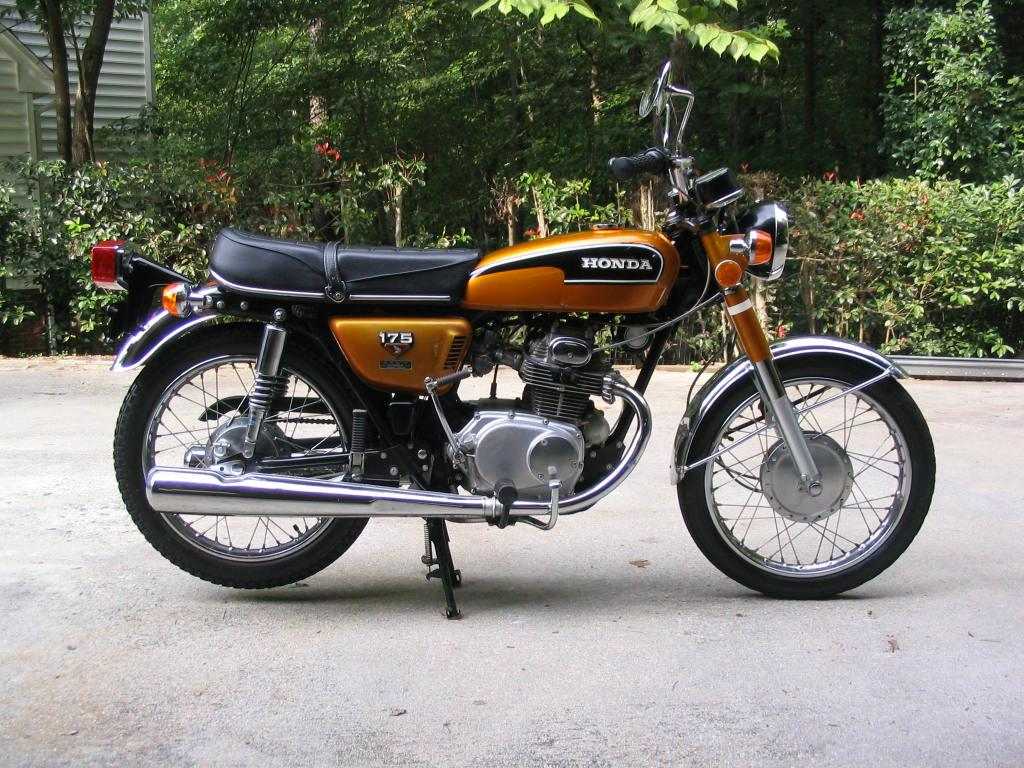 "Because now it seems like there are rules and regulations attached to everything."
"We would set off, and sometimes we might only get 30 miles down the road. If we felt like stopping, we'd stop. There wasn't this agenda – the spirit was you'd set off and go until you were fed up or you saw a pub you liked and you'd stop –"
" – and get wasted."
"Absolutely rat-arsed – you know what I mean? Beer was cheap and there were no worries about drinking and driving. Nobody would come near us – the police were like "alright lads?" and that would be it. You'd just get back on the bikes and ride back to wherever you thought you were going to sleep. It was a simple sort of agenda-free type of existence. We'd camp in farmers' fields – just knock on the door and ask. Set up camp and get wasted. Sometimes we wouldn't even ask.
"It wasn't only people like us that were around though, you still had your Heron Suzuki boys with the jackets; your Kawasaki 900 brigade, your GT380 brigade, and they'd look at us like we were complete idiots."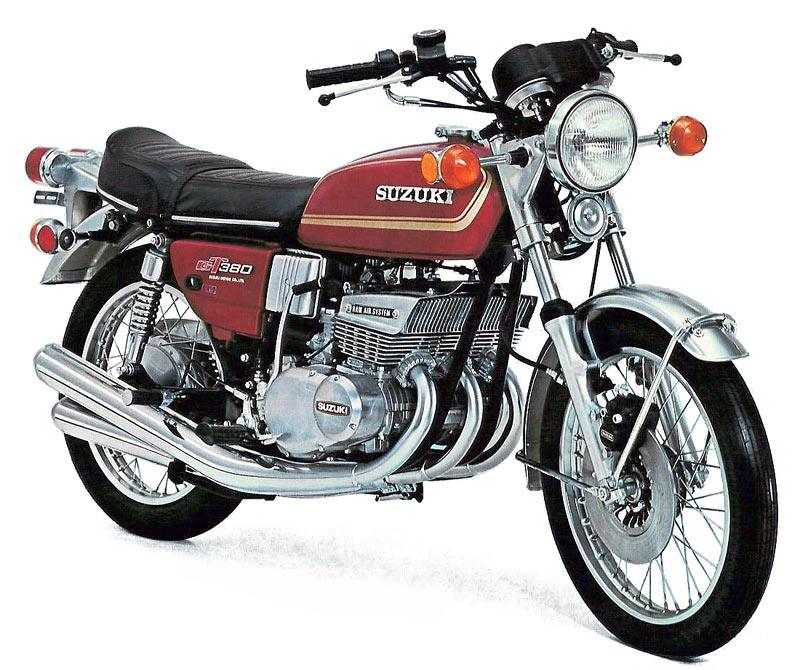 "So it was just as factional as it is today?"
"Yeah, but my point is that there were a hell of a lot of bikes around in those days – far more than there are now. Everybody had a bike. You could stand at the roadside down here and see big groups of bikes, all with girls on the back. People were out there."
"It's a major criticism of today – the barriers to entry. It's all about 'you can't do this unless…', and it's more expensive."
"In the '70s you'd have started on a Fizzy, a Honda SS50, then you'd go straight on to a RD250 which for the day were bloody quick, which is where a lot of lads got killed, because they just didn't go round corners. Tyres were rubbish."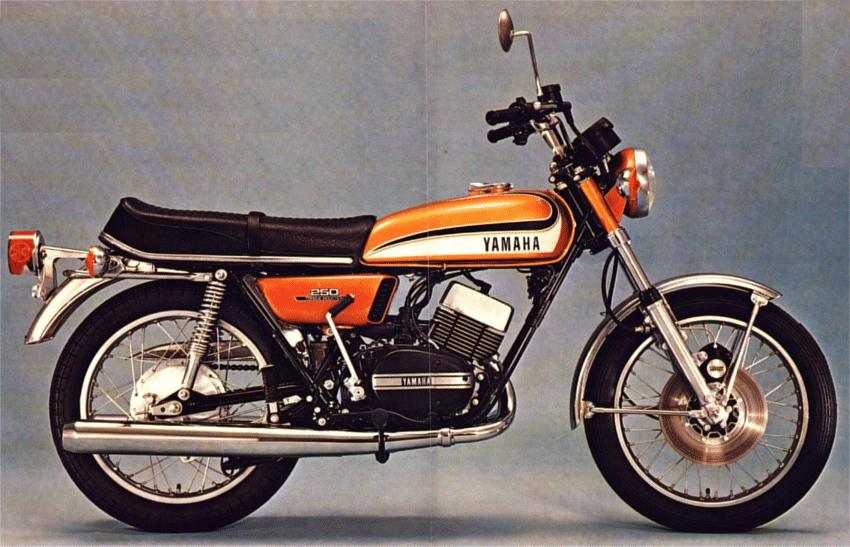 "That's something that has changed massively for the better. Bikes are safer and handle better. Tyres – those on mine are better than racing tyres from even a decade ago."
"They didn't handle at all back then. We did a bit of a night ride down to this bloke called Pinno's place in Shropshire. He ran this bike breaker's out of a large shed in a farmyard. We went down one Friday night at about half-ten – someone said "let's go and see Pinno" – and this was after we'd already had a session in the pub in Bramhall [Cheshire], and we just went, half-cut, two-up, couldn't give a monkey's. It was about 40 or 50 miles.
"A bloke called Norman came with us on a Panther 600 single – an every-other-lamp-post-type bike. This Norman was basically blind, so he was two-up with someone else on the back who literally had to steer for him, and when you get into Shropshire it's basically totally dark. They couldn't see anything and they went through a hedge 'cos this thing wouldn't go round corners at all 'cos it had sidecar tyres on it. It shouldn't have been funny but we laughed our heads off. They were so drunk they didn't notice it had happened until the next morning. This Pinno was having a party and that's what we went for…"
"Totally spontaneous. You could do whatever you wanted whenever you wanted. That's an adventure – having a story to tell. You don't need a BMW GS to have an adventure. It's about who you are, whom you're with and whom you meet along the way."
"I think part of it was that we were right on the tail-end of all the hippy counter-culture thing that was dying out around then. That's where our bikes came from. You could just buy bikes – my first was a BSA Bantam. I think I paid a tenner for it. You took the tank off and painted it with a spray can, you got a pudding basin lid on, you went out about half-seven at night, totally illegal – no MOT, no tax – but you went out on this bike and went charging round the countryside, and met up with other blokes who were all doing the same thing."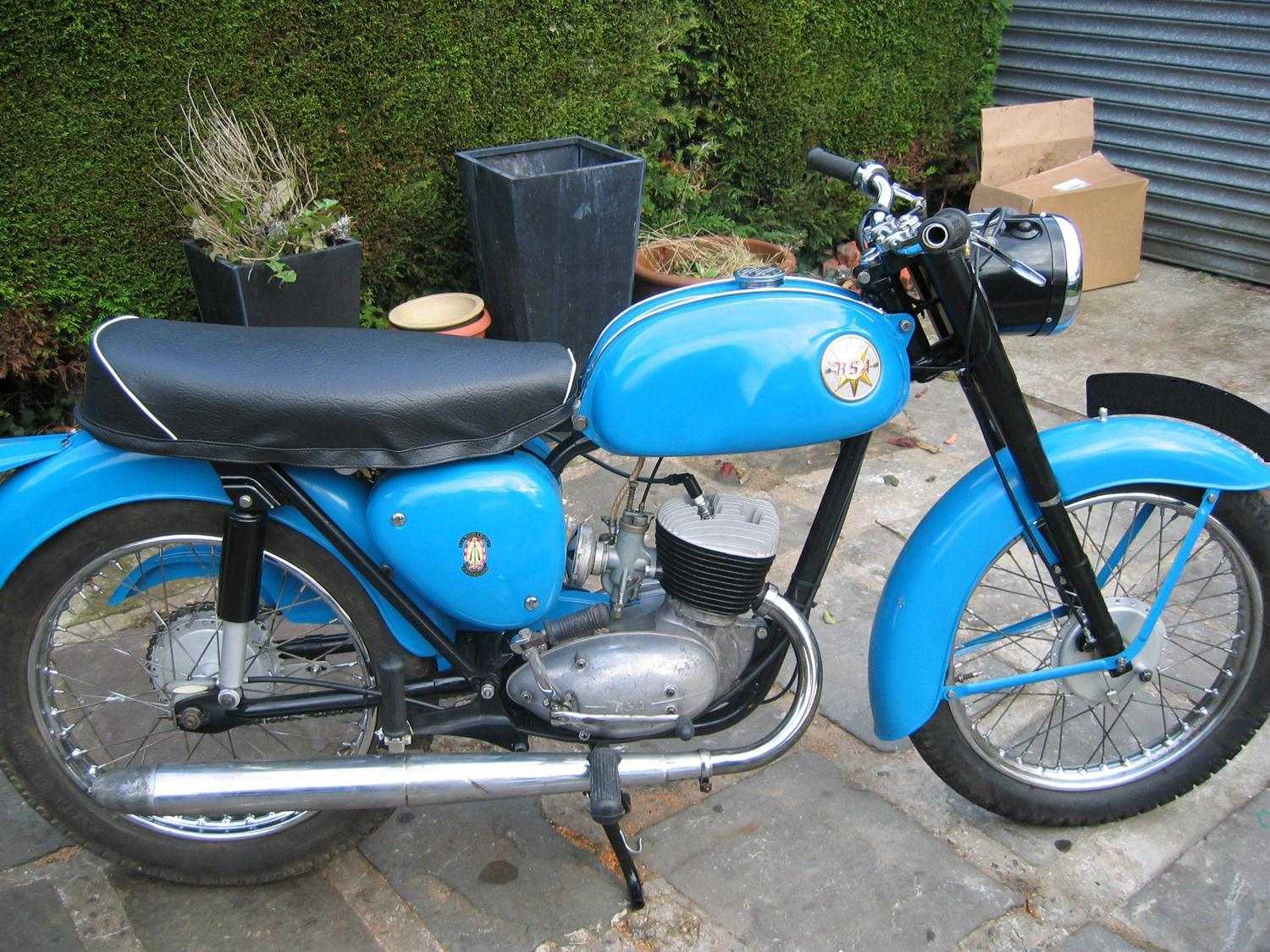 "The culture encouraged you to do that – just change your bike, mess with it."
"Yeah. I think at one point I put a megaphone on it just to see what it was like. You'd pay ten-bob for it or 50p or whatever, and just put it on. It would hardly run, but then if you got it right it would go really quick."
"Homebrew two-stroke tuning."
"Yeah. It was just a laugh, just try it and see what happens. That's how you learn!"
"You can still do that now, but the EU have tried to stamp it out altogether and kill off an entire industry of modifiers through mindless bureaucracy. That's what we're up against now: zombie bureaucracy. It's much more difficult to get away with it, and the consequences are always financial."
"It's partly commercialised tuning, and marketing. In those days you'd do your own Stage 1 tuning in your shed on your own. A drill, a grindstone, and off you go."
"How old were you when you did this?"
"18, 19?"
"That's what's different. Today's 18-year-olds are barely allowed anywhere near a bike at all. Today's 18-year-olds are barely allowed to write their own name."
"It wasn't this utopia though, the biggest bugbear we had with tuning then was that the basic engineering was so rubbish – the surfaces on British bikes in those days were terrible. You got through gallons of 'instant gasket' – the orange stuff. It was all we knew at the time though, and we enjoyed doing it. The other thing with the British bikes was the oil leakage. You'd get it everywhere. All over yourself, all over the girls on the back. Girls were as dirty as us – in more ways than one…
"That unreliability just became part of the adventure. On one of those trips to Cornwall we had a guy with us on a Velocette LE 200. We used to have to keep waiting for him to catch up. He went through about two-dozen head gaskets on the way. He took a bag full of them because he knew it would happen."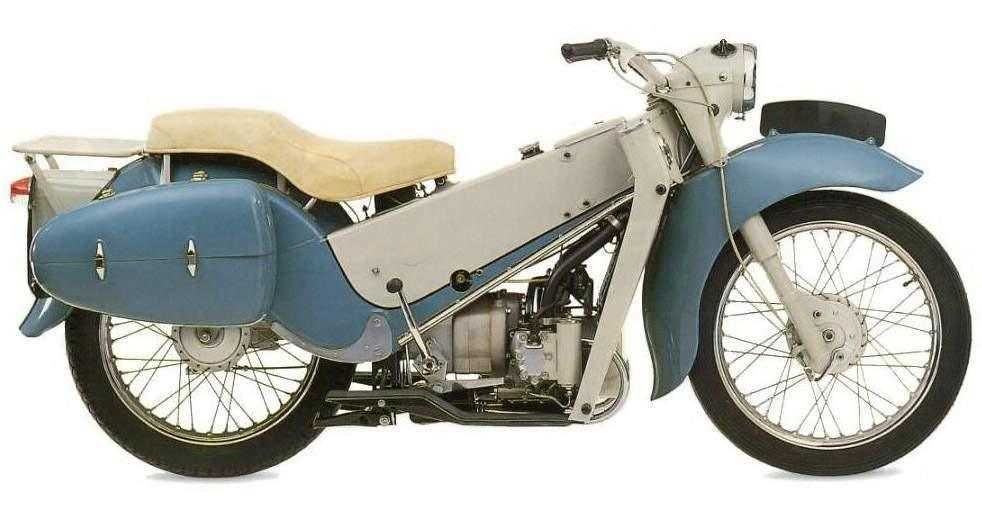 "Today I could get on mine right now and ride it to Cornwall and know very well it wouldn't miss a beat."
"That's no bad thing though. It's progress. The technology has made it safer in so many ways. Back then it was much less safe, but we went and did it anyway, because it was all we knew."
"Is that a post-WWII thing then? Acceptance of risk?"
"Now everybody wants to tell you what you can't do. We live in a culture of "NO". Everything was just so much more available then. When I got my Bantam, you could get a 500cc Norton for a tenner. Sometimes you'd get them given to you. You would quite literally run it into the ground and then dump it. A lad I knew called Charlie had a Brough Superior. He was always getting it to go faster and he'd ride the crap out of it. I found him one morning absolutely pissed out of his head, stuck in a hedge with a tyre mark across his head after coming off the bike. This was a Brough Superior!"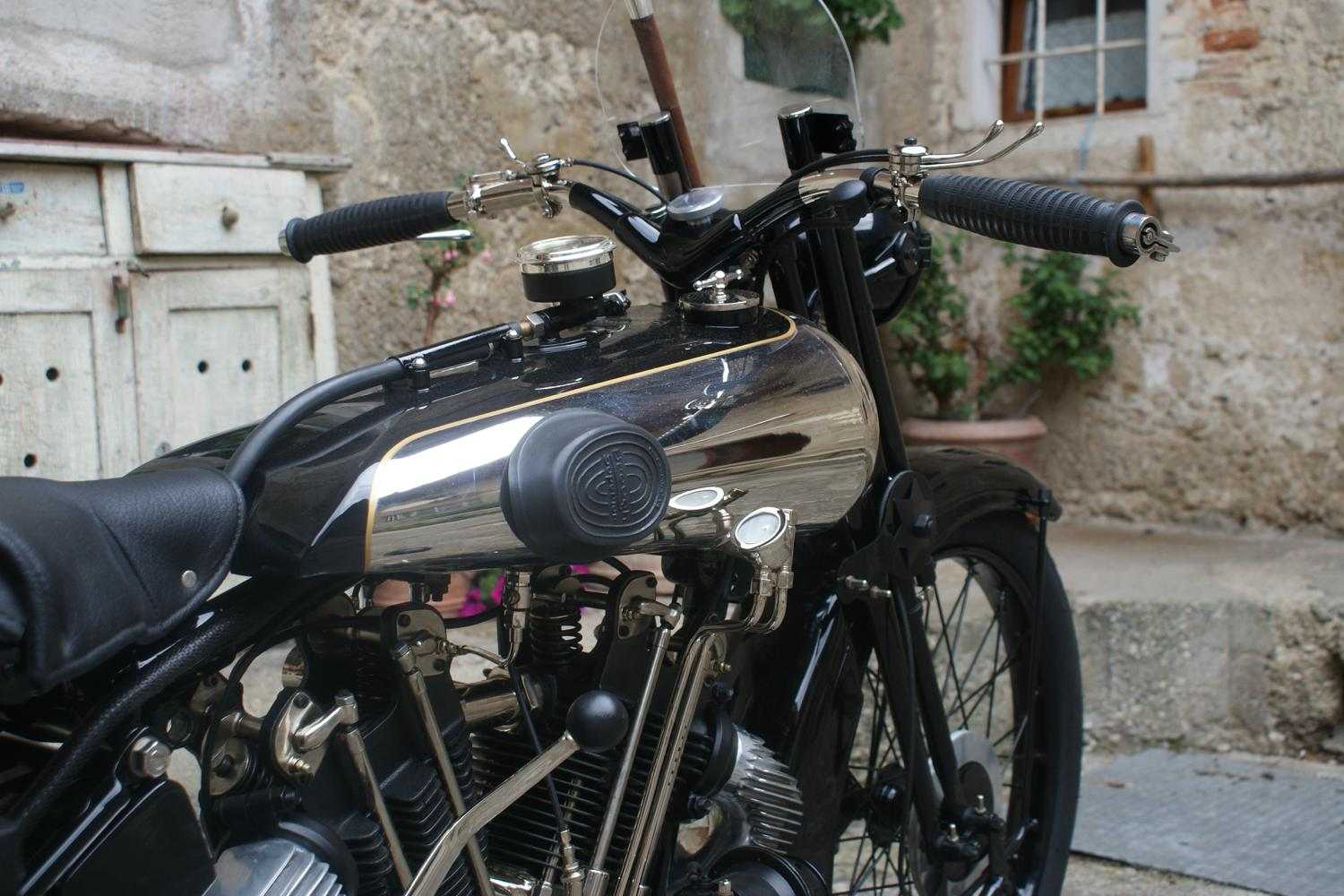 "– when it was just a Brough Superior, before they became a "Brough Superior""
"There wasn't the reverence for old bikes that there is now. People just rode them. Later on, I went down to Cornwall again with a bloke called Robbo and we basically lived in a bus shelter for two weeks, because we had no tents. Just the clothes we stood up in and a sleeping bag and two saddle bags on the bike full of tools because we fully expected to break down."
"Now the industry wants to sell you aerospace aluminium panniers for a bike that won't break down. It wants to control your adventure and sell you a bike. Buy this bike and you'll have an adventure."
"By the early 80s we were into the backpatch phase and we were all riding around with our "top rockers". It was a statement. I remember we came across this bloke on a BSA who had broke down and was pushing his bike basically back to London. We stopped and asked him if he needed help – he must have been bricking it when he saw us with our top rockers – and we fixed his bike for him in a field, smoked a bit of draw afterwards and sent him on his way. We'd make a point of being nice to people like that.
"As a club we'd move into people's houses and live there. We'd get infiltrated by the police – strange blokes would show up for a couple of days then disappear when they couldn't find anything on us. We knew who they were because their bikes were too clean.
"Our group only carried a top rocker [you're supposed to have both top and bottom 'rocker' patches on your jacket] so we'd get into trouble over it with the other clubs. But because we were always out on rides they could never find us – probably how we survived to be honest. But I quit after this thing happened where a load of us got arrested, then I got arrested again the next weekend and I almost went to prison over it. Right after that I walked away – I had an incompatible value system. I was into riding around the countryside as fast as I possibly could at any opportunity, and meeting girls and getting pissed. The others weren't."
"It's a shame it took something like that to put you off bikes for a while."
"Well yeah, but it just got a bit too heavy. People used to go missing…"
* * *
Things have changed. Everything changes. It's too easy to think that biking is automatically worse today because of the kind of world we live in, but it's just different. There's no doubt though, you could get away with a lot more back then. It was more accessible but more dangerous. Now it's less accessible but it's safer, because the technology/architecture of bikes and the quality of rider protection is orders of magnitude better.
The message then, is that everything changes, except the ride. The ride is still the ride, and the ride is as good as it ever was if you decide to make it so. The difference is that today there's someone who wants to control you digitally and someone else who wants to dictate your conduct by marketing at you. Of those two threats, the second one can be readily ignored; the first one is a bit more difficult to deal with and I haven't got the answer.
But there is always the ride. It's a universal constant.
Stuart Jewkes