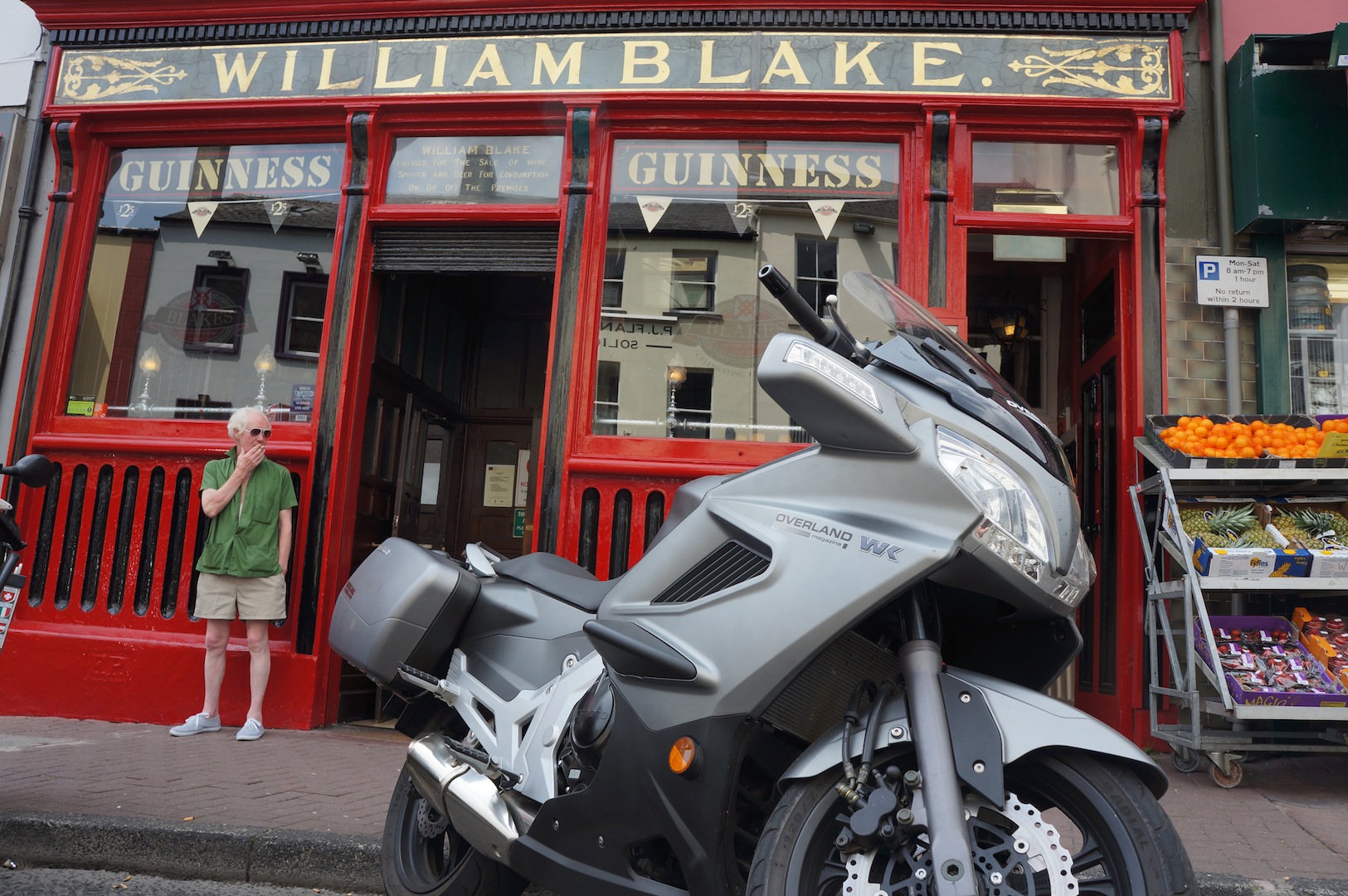 Read Time:
11 Minute, 50 Second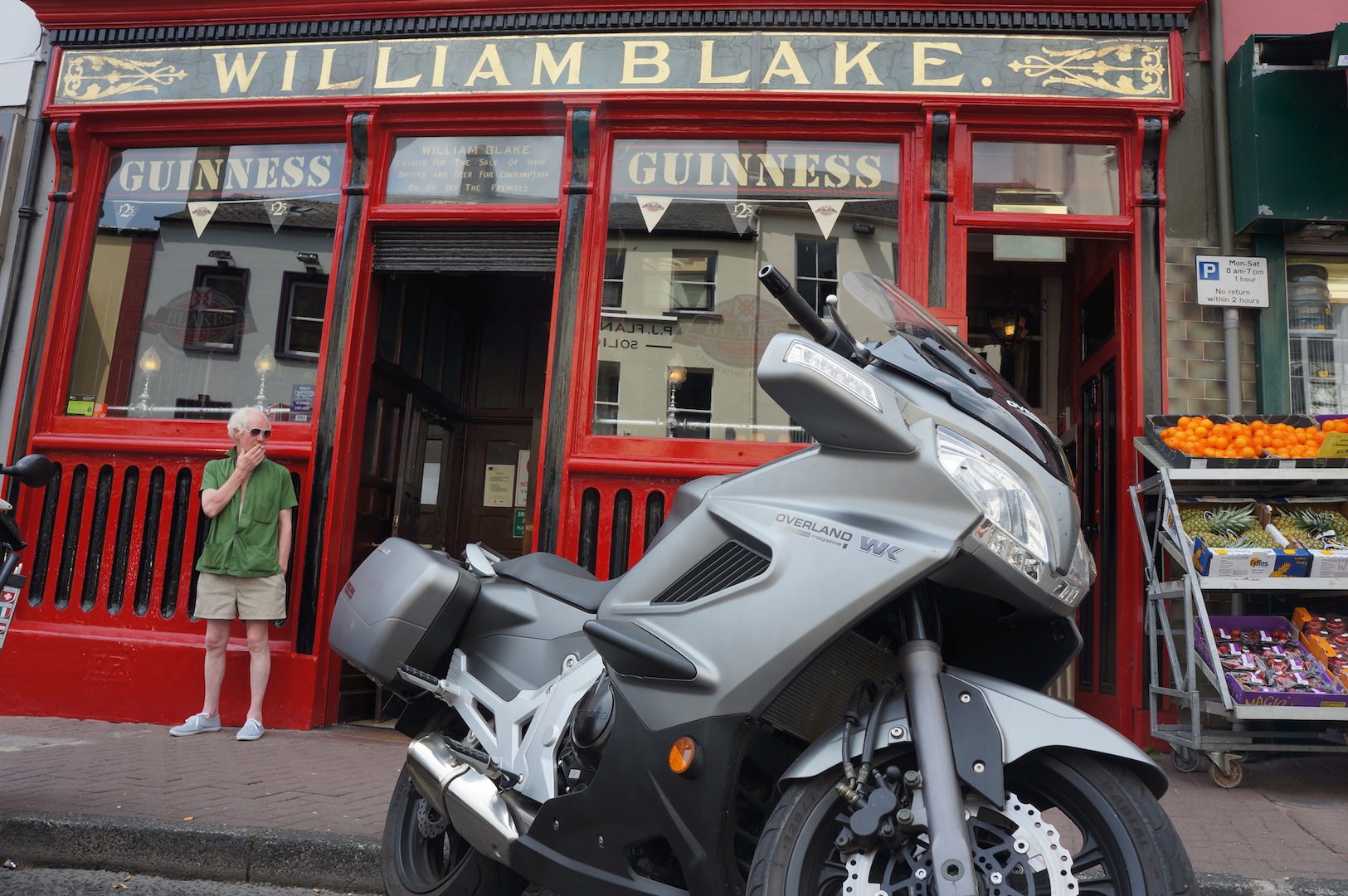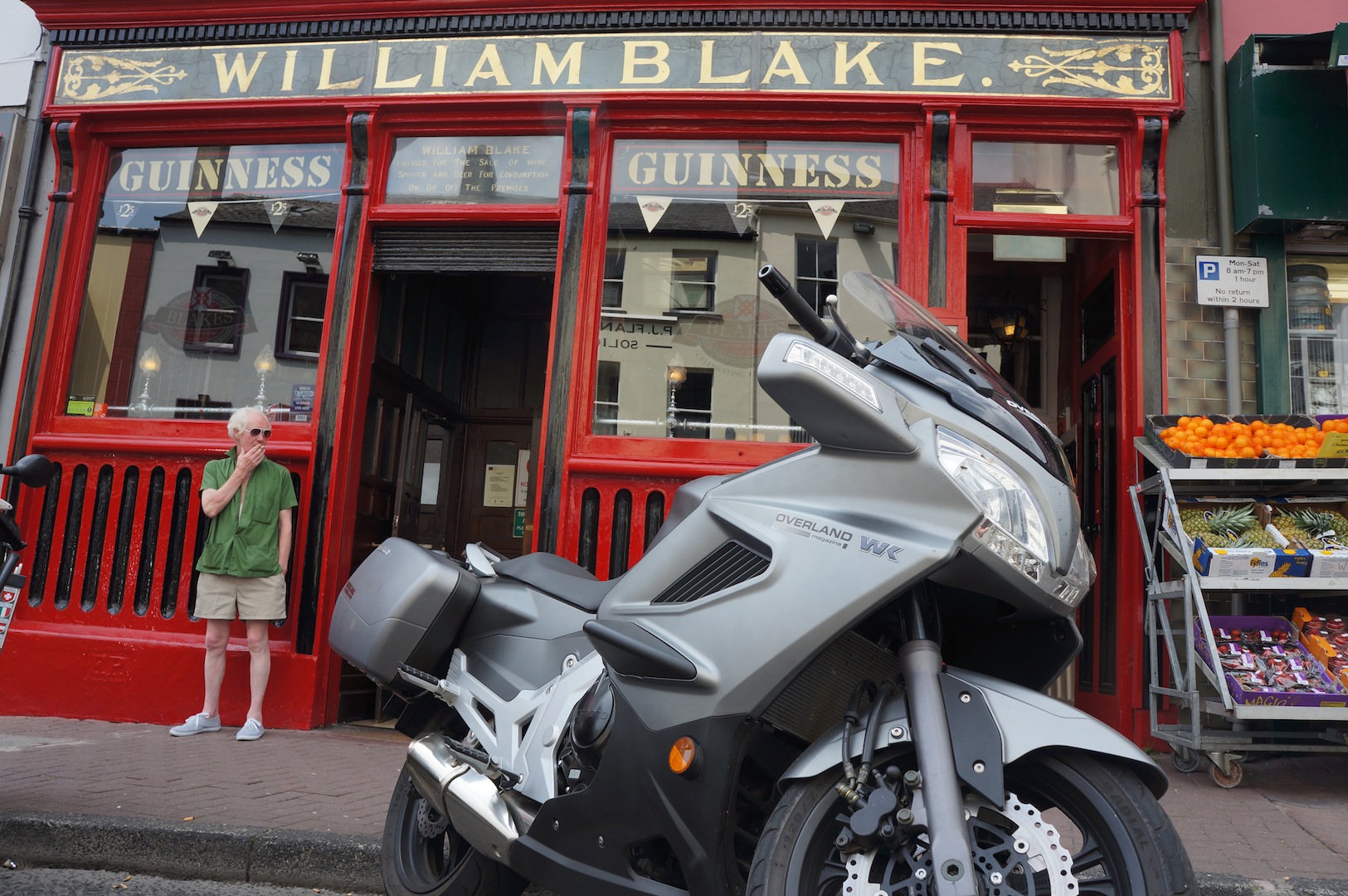 It would be easy to start a review of a Chinese bike with some disparaging remark about a funny name, or the existence of a poorly executed copy of a component part, but it would be rather pointless. No-one with even the slightest foresight or understanding has failed to acknowledge that Chinese bikes are improving in quality on a daily basis. And it would be someone with their head well and truly buried who would ignore the parallels with the arrival of Japanese in the 1960s.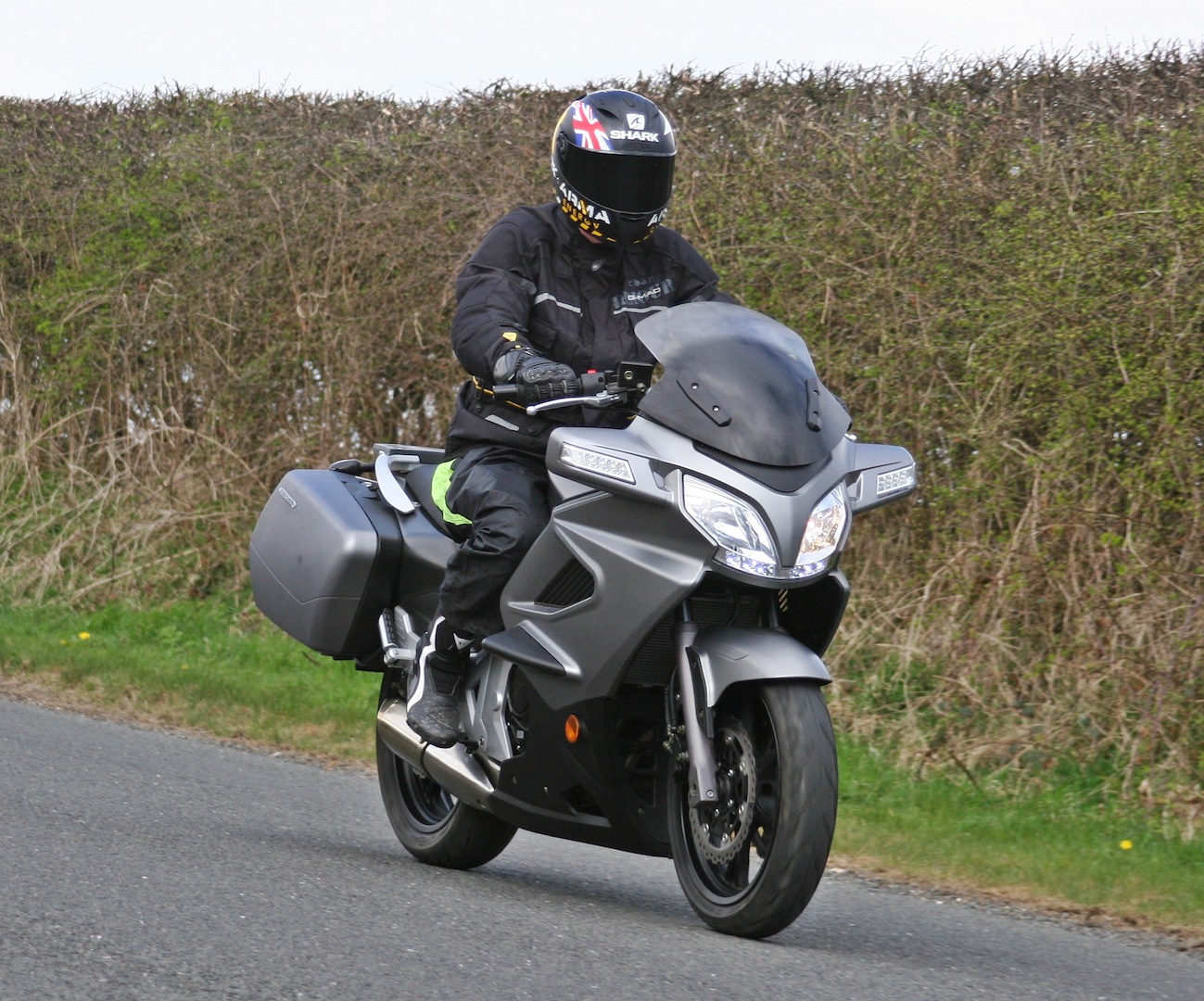 However, the last few years have seen huge upheavals in the Chinese motorcycle industry and it's because of this that I believe the WK650 should be seen as a pivotal model. Huge numbers of manufacturers have gone bust in China recently, and only those who took the decision to invest in R&D are now looking strong. Many companies appeared from nowhere, cloned a Japanese 125 badly, cared little for quality, offered no spares or warranty back-up and chased a quick buck, but then the domestic Chinese market collapsed.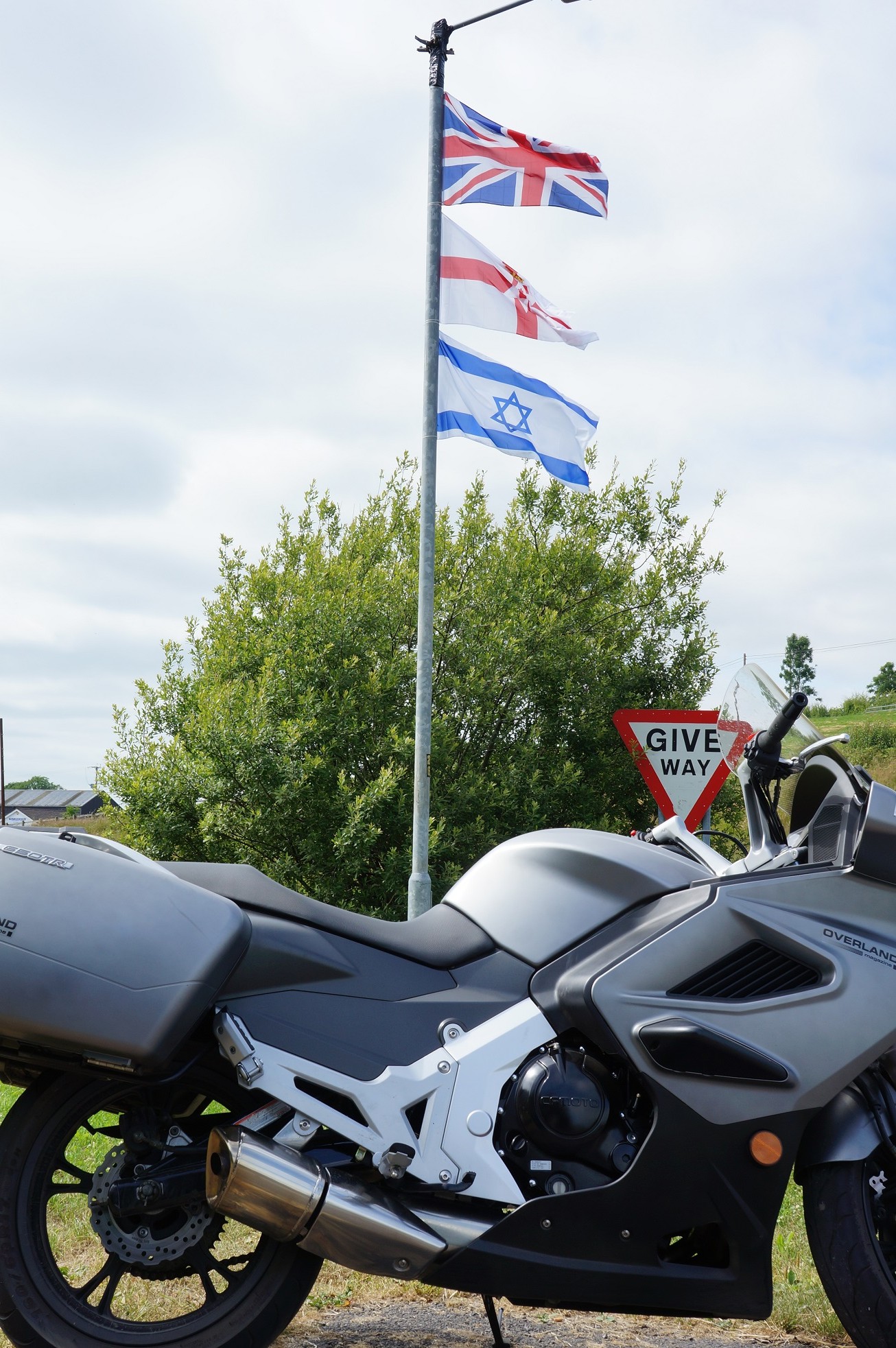 Output of Chinese motorcycle production fell through 2012 to below 2 million units a month (still an almost unbelievable figure) and much of it was due to legislation that banned petrol driven motorcycles in over 200 major cities. Electric technology and bikes are being encouraged and there are now an estimated 130 million e-bikes being used on China's road network. Even in areas where petrol machines haven't been banned, e-bikes are becoming the norm, as I witnessed in Tibet a couple of months ago. In 2011 alone, the Chinese exported 90,000 e-bikes (cycle and scooter) to the Netherlands.
Exports overseas have been affected by a rash of importers who followed the same 'get rich quick' model and those manufacturers who weren't prepared to vet their distributors are the ones who've suffered most. In essence, Chinese companies who chose to invest in research, to develop a distribution network slowly and consider the range of machines they offer, are now reaping rewards.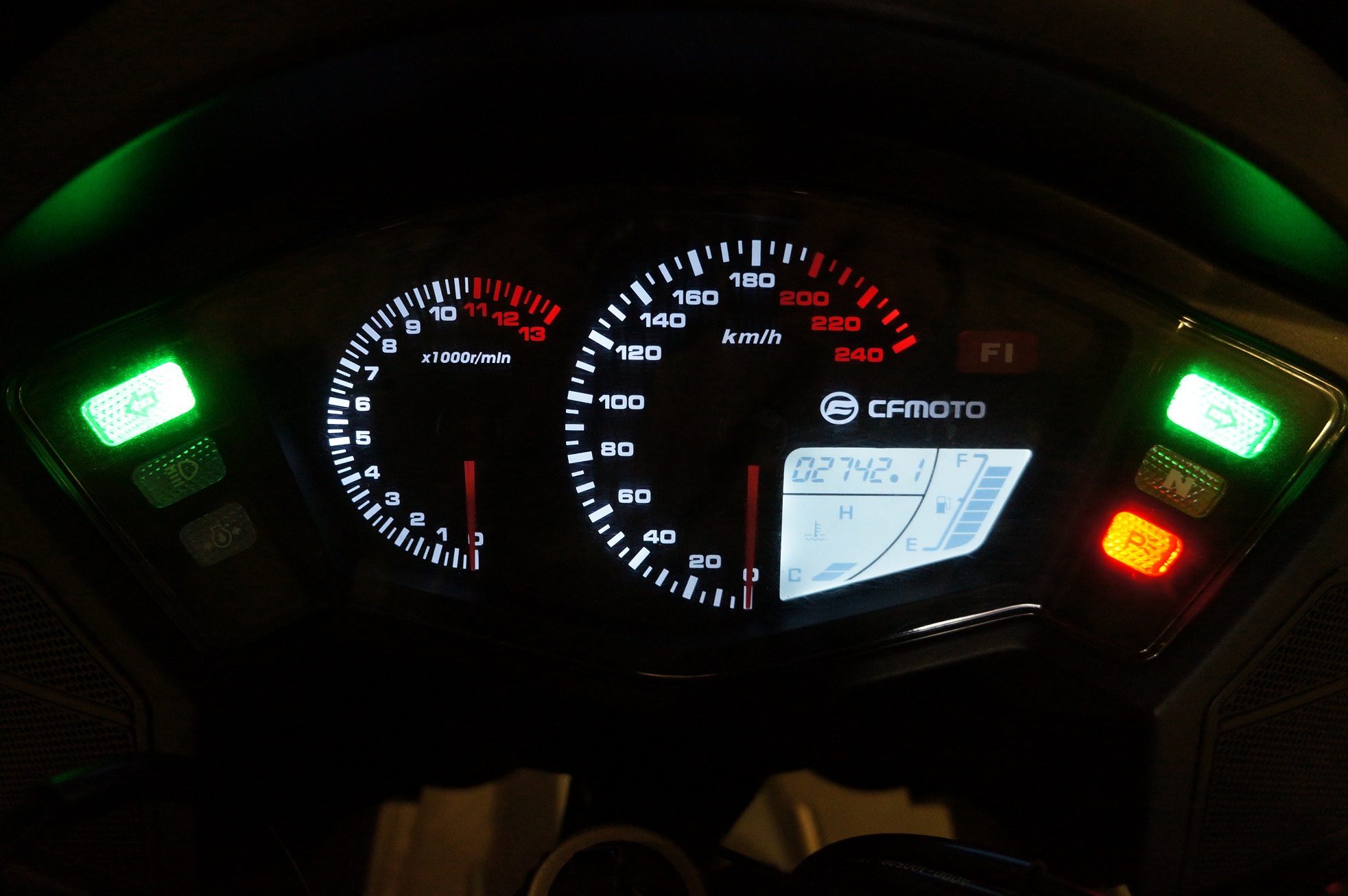 That's not to say they are averse to a bit of cloning and it's hard to pretend that the WK650TR doesn't bear more than a passing resemblance to Honda's über-tourer, the ST1300 Pan European. Indeed they've honoured the Pan to such a degree that they've even adopted the same footpeg to fairing measurement that means those who are long in thigh, have their knees forced uncomfortably against the bodywork. But there I go, starting off by finding fault.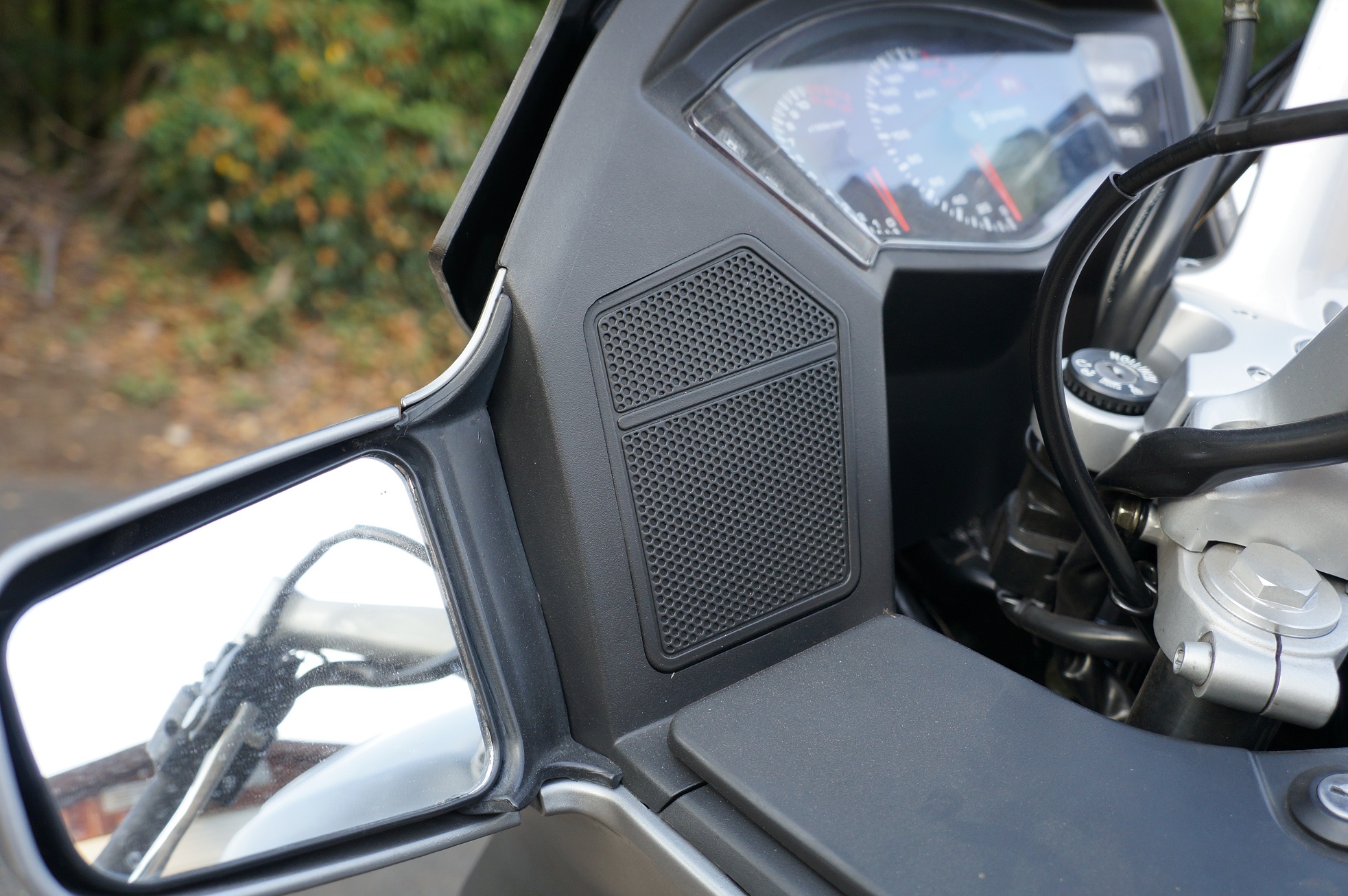 Positively, this is a medium weight tourer that accommodates 2 comfortably, is incredibly stable in almost all scenarios and cruises happily at and above motorway speeds. That bodywork may rub your knees but it will also provide great protection from the weather and enable all-day cruising. Because everything has been unashamedly copied, the TR (no doubt designating TOUR as opposed to the NK or NAKED model) has absolutely brilliant fairing-mounted mirrors. They are large, easy to adjust and completely vibration free. I only wish that the pillion footpegs were lower, because carrying a pillion highlights a strange oversight; the rider is presented with a great view of the pillion's knees and not a lot else.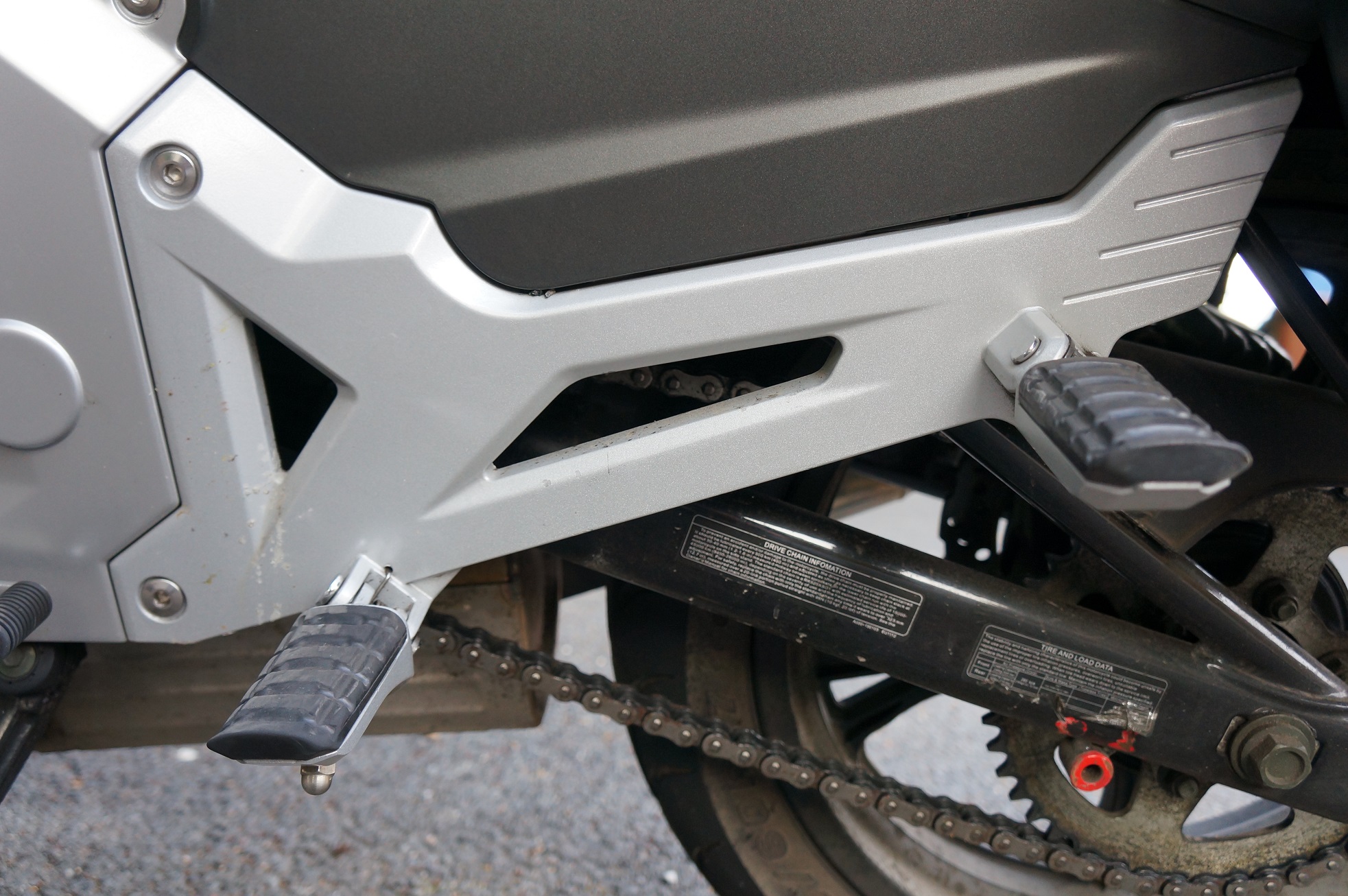 Riding ergonomics are close to ideal and the high 'cast' individual 'bars fall perfectly to hand (if you'll excuse the pun). The levers are a prime example of the attention to detail that is now going into some Chinese bikes, as they are span adjustable and feel lovely, especially the cable operated clutch, but the lack of a trip meter demonstrates that there are still improvements to be made. Bizarrely, the naked model is equipped with a trip meter, but its whole instrument display is quite different. The TR gets a wonderfully traditional analogue style speedo and rev counter, an 8-bar digi fuel gauge and warning lights stacked on either side of the unit. I was using a pre-production model so the speedometer was reading in kph and all speeds above 200kph were in red to match the rev counter (10,500rpm), which is novel. One of the warning lights looked like it should be a side-light warning light (should such a thing be necessary), but was in fact to indicate the sidestand was down. Given the existence of a sidestand cut-out switch, this is a little superfluous, so perhaps it is again because I was using a pre-production machine and the light may be planned for some other function in a different part of the world. I'd quite like it to be a low-fuel warning light as being EFI, there's no reserve tap and the tank is only 17.5 litres.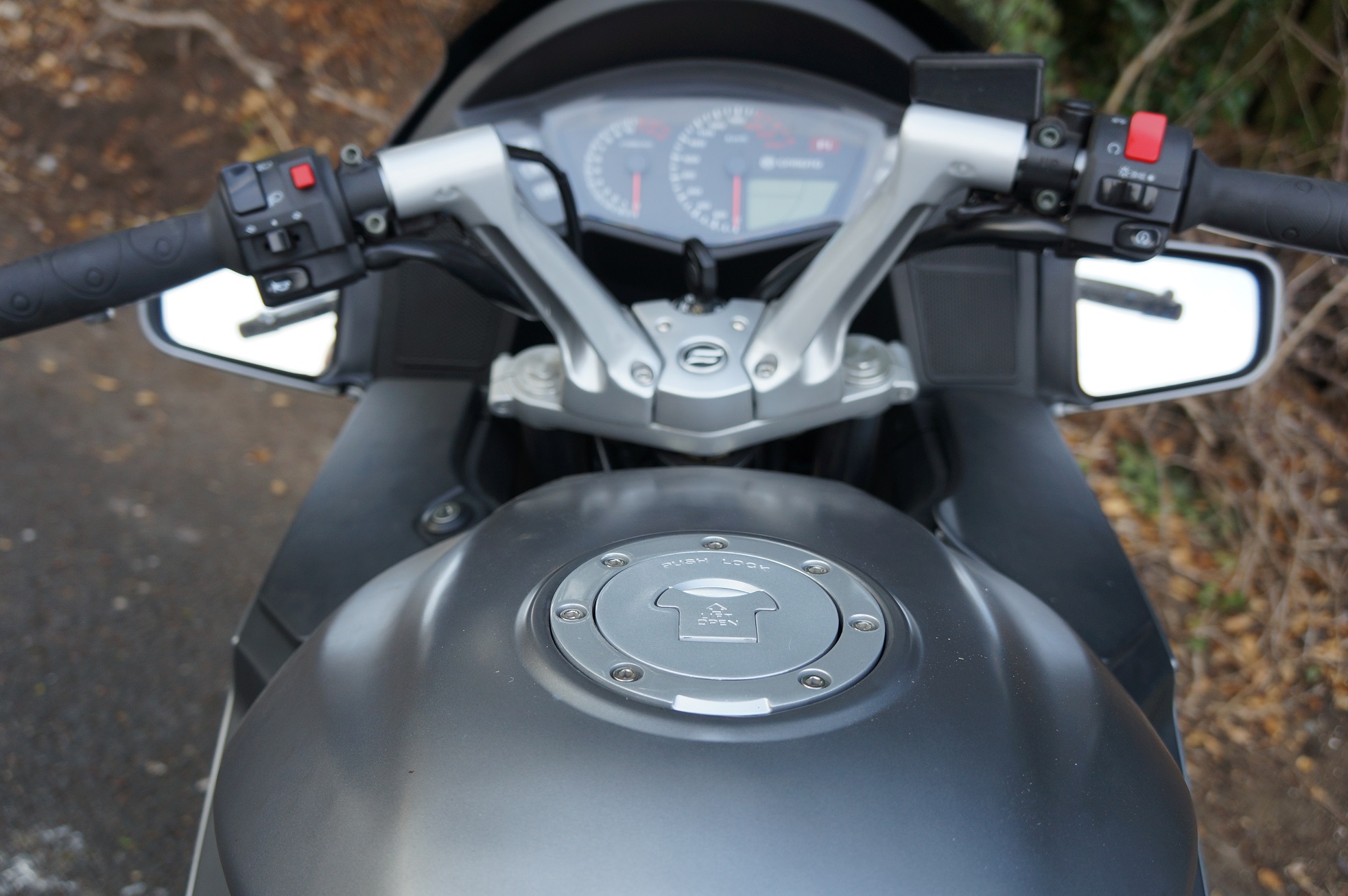 Generally the clocks are very pleasing to sit behind and at night the display glows blue. The lights themselves are adequate, one bulb on dip and another which supplements for full-beam. The sidelight is a row of LEDs beneath the headlight which you could use as daytime running light should you choose, as this bike still has a light switch! Imagine that, a manufacturer that trusts you to turn on your own lights. There is of course still no compulsory headlight use in the UK. The switchgear itself is perfectly pleasant to use and seems to be made out of good quality plastic, but as with many machines, the hazard warning lights only work when the ignition is switched on, which isn't ideal as you have to leave the key in. The tail-light and the indicators (flush in the mirrors at the front) are also LEDs and work well.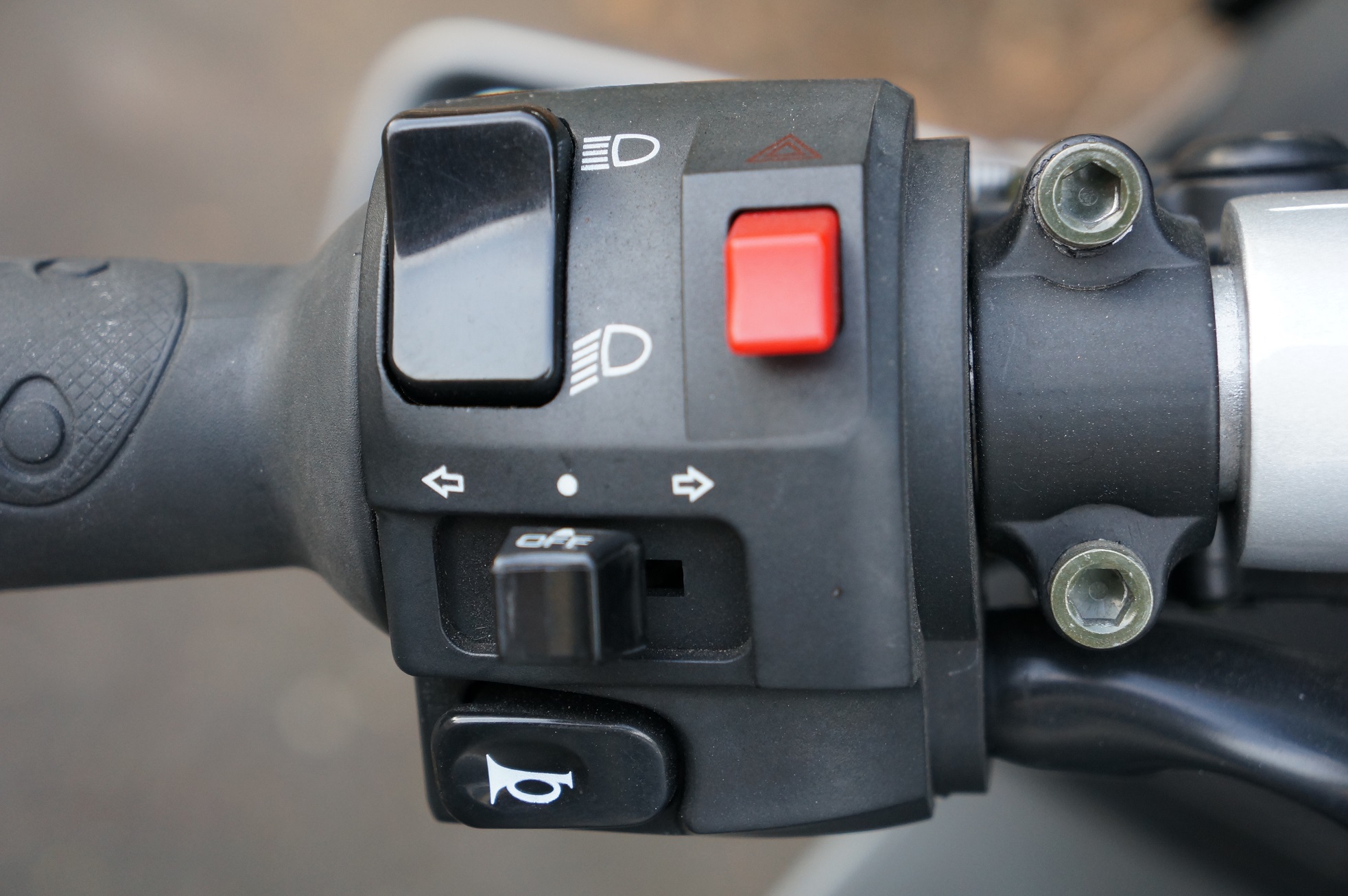 The simplicity offered by the light switch is carried over to many parts of the bike: the frame is all steel, as is the braced and rather ugly swinging arm; there's no ABS and the suspension is only adjustable at the rear. It is however, very good suspension for what is, let's not forget, a budget bike. The stability and planted feel that is apparent immediately you're on the move, only really gets upset on fast corners if there's a bump or a depression. Conscious that white lines seemed to be traversed with alacrity, I decided on a few long fast sweeping corners with good visibility so I could ride the whole curve on the cats eyes and central markers and the bike was completely unaffected.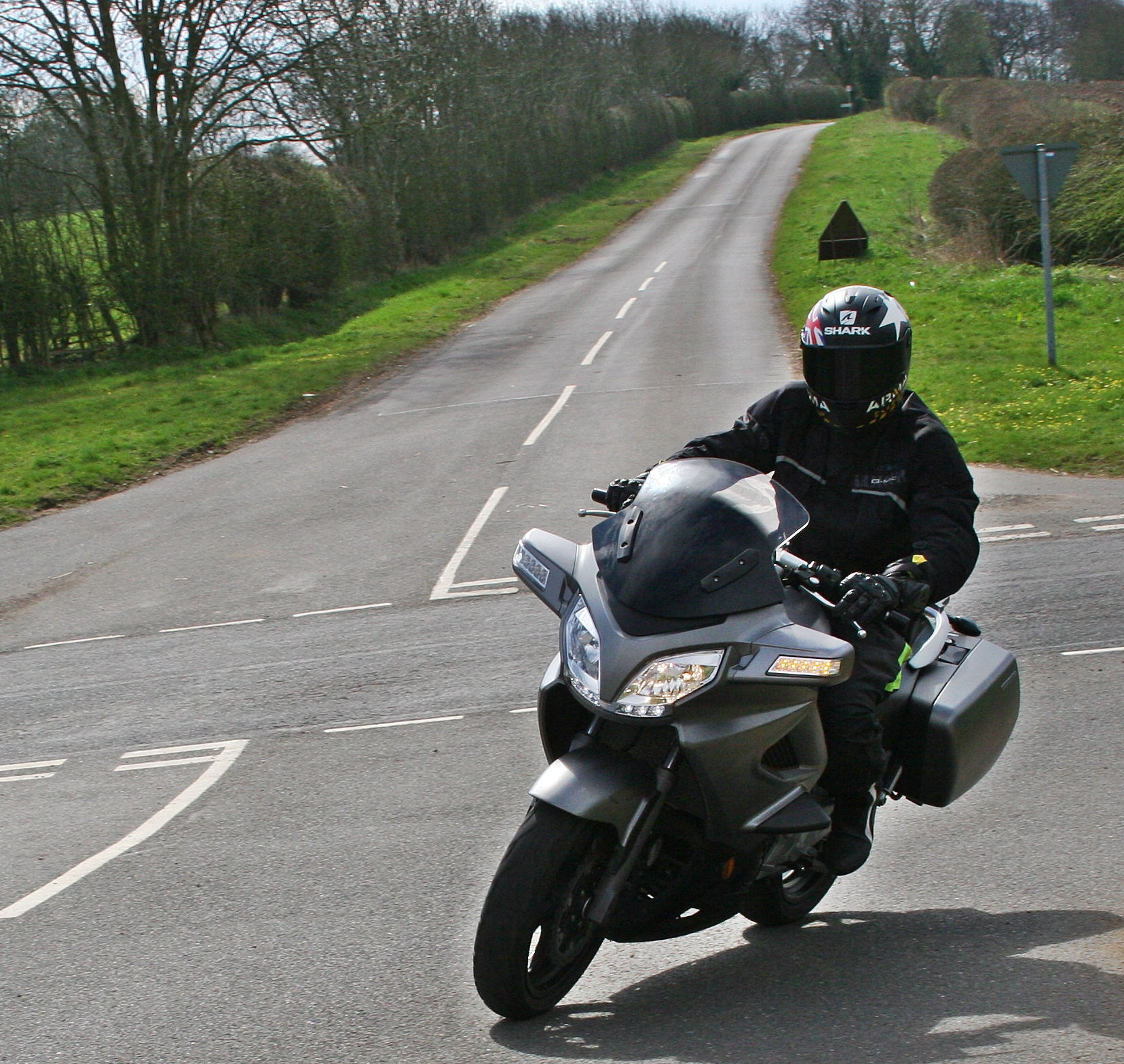 Although almost all this 650 twin is made is China, the suspension is not. It's quality German KYB kit, from Düsseldorf and it shows. This Chinese bike manufacturer is one that does seem to be going the extra mile, caring about the end product and acknowledging that perhaps some components are best sourced in Europe. Other bits include the Marelli injection system.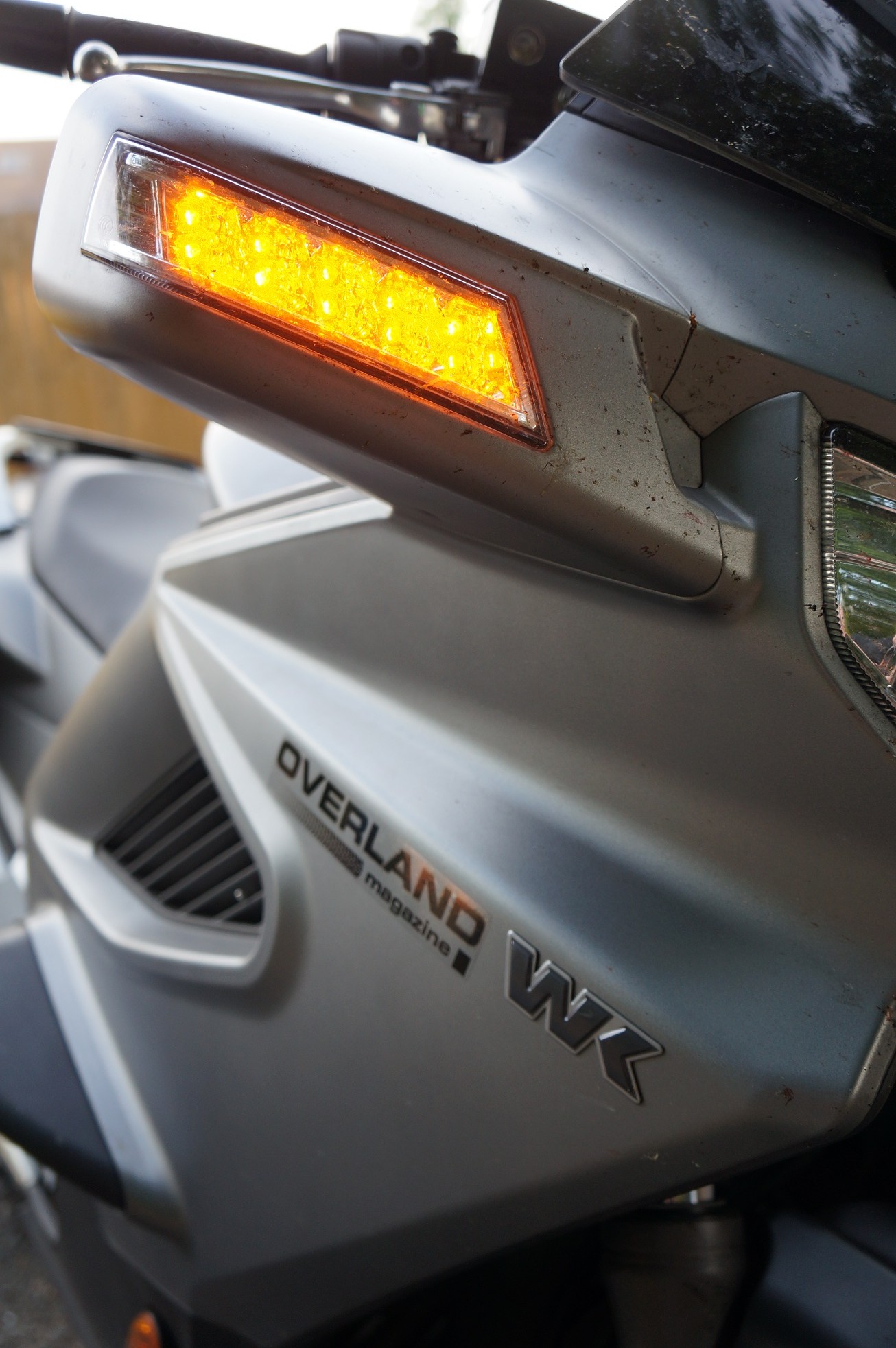 Working in tandem with the suspension is of course the tyres and the fact that these are CST may concern you, but I don't think it should. These are Chinese and CST (Cheng Shin Tire) has come a very long way from the days when they appeared to make tyres out of teflon. They now employ 20,000 people at the factory, are the largest bicycle tyre manufacturer in the world and export to 150 different countries, be that car, moto, ATV or forklift tyres. They certainly made me feel comfortable enough to find out what maximum lean angle is. If it interests you, the footpegs are first down, because the stubby exhaust end can is so neatly tucked away.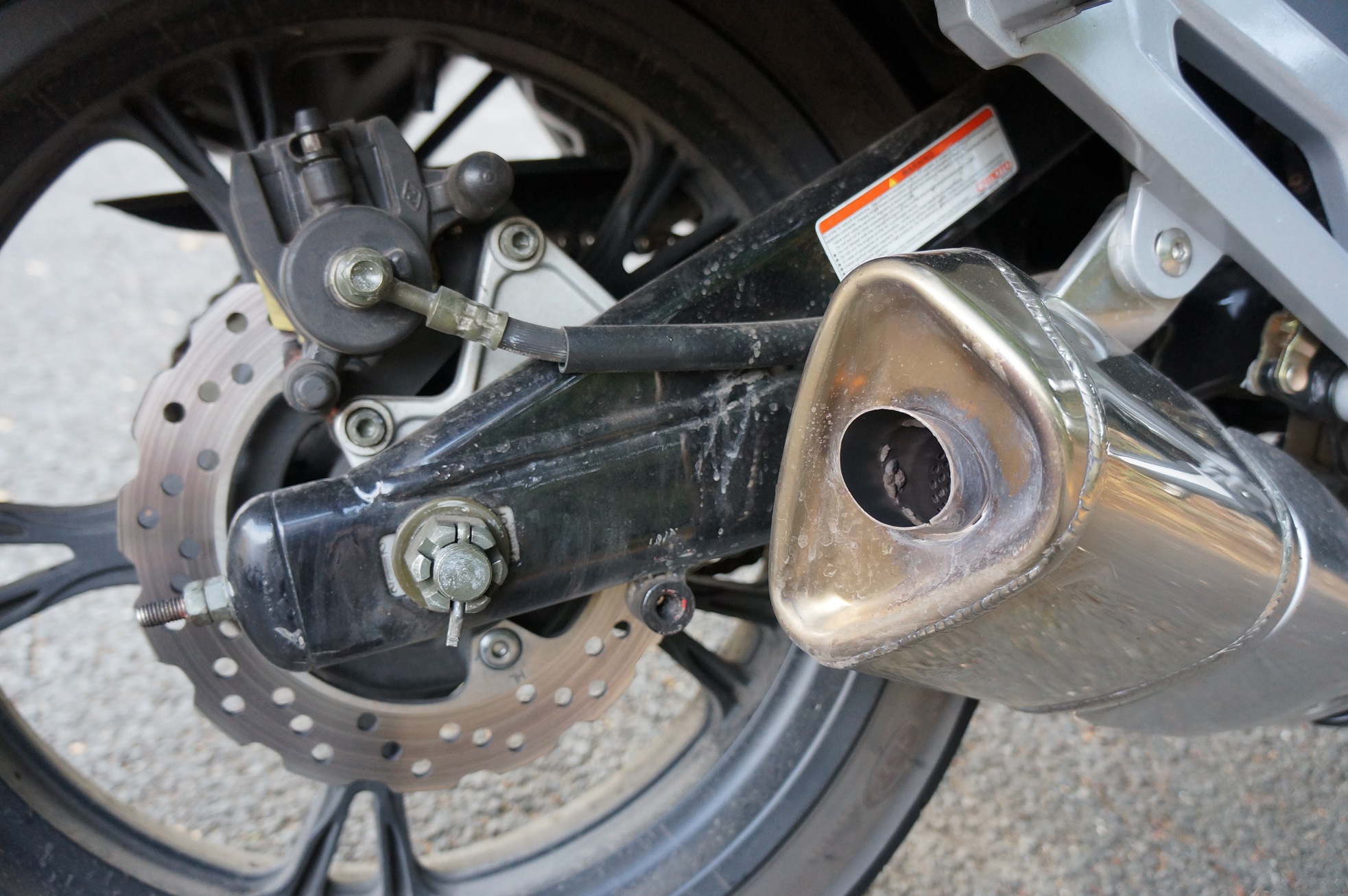 The brakes are also Chinese, no name brand, though they do have more than a passing resemblance to twin pot Nissin calipers. There are two of them up front, gripping 320mm wavy discs and they are as good as the brakes on any middleweight on the market. In association with the 240mm disc on the back, they offer plenty of feel and the CSTs offer plenty of bite. The only slightly concerning element, is the way that the cast handlebars seem to flex under extremely heavy braking…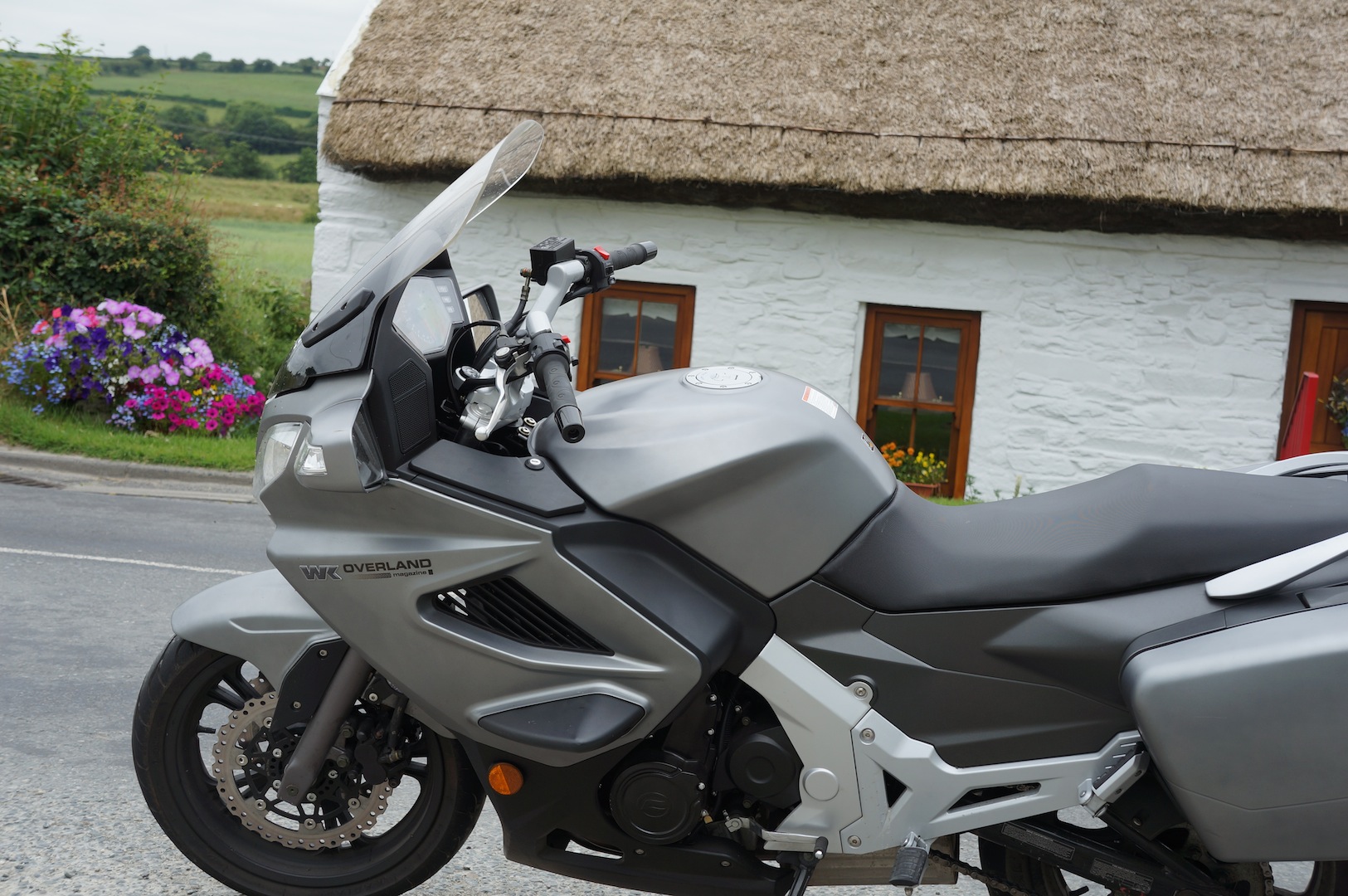 Tearing around is not what this bike is for though. It's a tourer, or a daily commuter and it's capable of both with ease. It is clearly a direct competitor to the Honda Deauville, with its built in luggage and handy glove-boxes up front, one of which is lockable. I may even be so bold as to say it's better. Certainly it doesn't vibrate nearly as much and is much more fun to ride, but the general finish doesn't match the Honda. Then again, it may do soon, such is the speed of development at the factory, and it is £3,400 cheaper. That's quite a saving.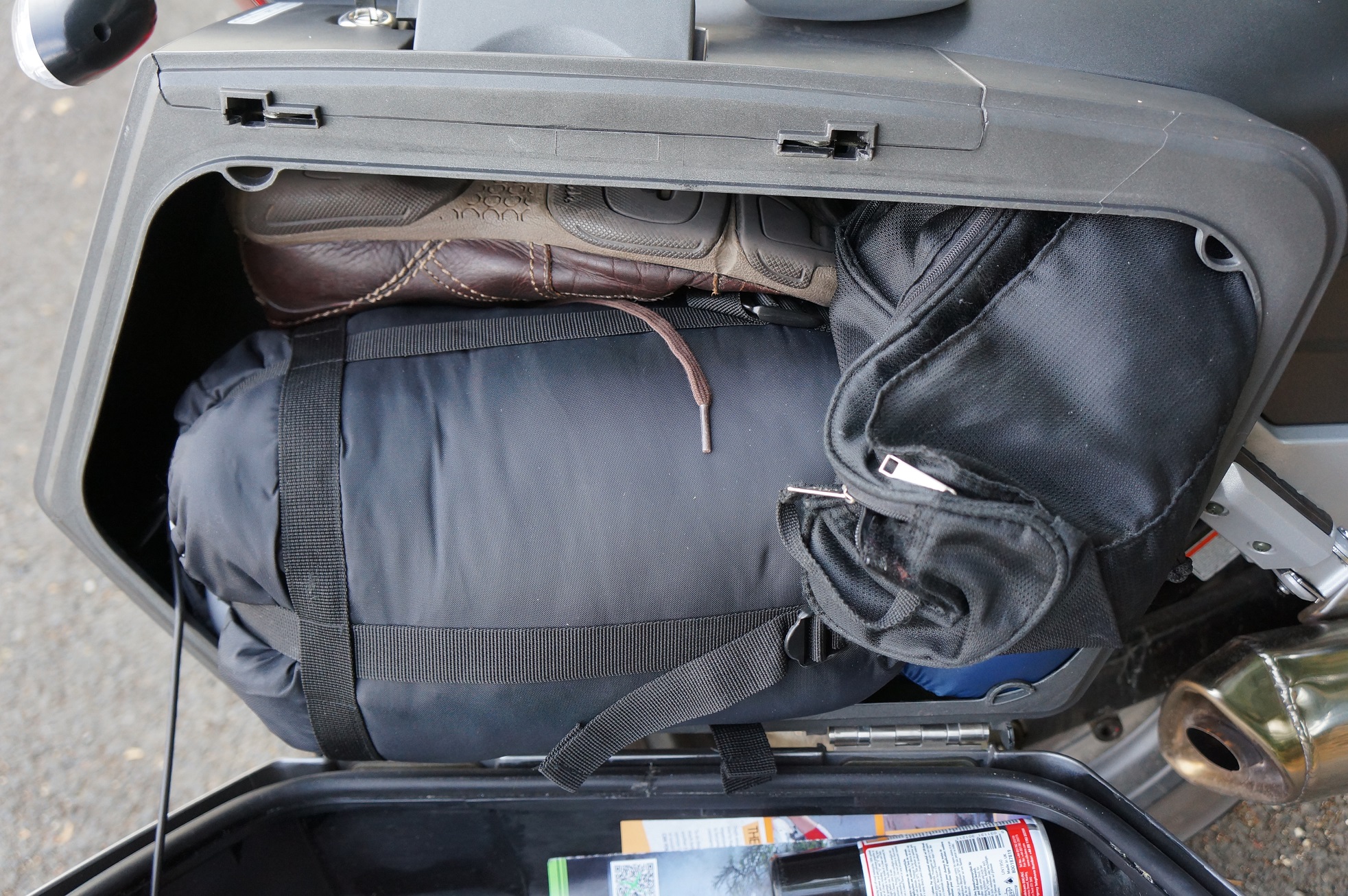 In fact that's the cost of a very grand tour of Europe even if you didn't want to pack a tent. The side-opening luggage offers 60litres of space, which is certainly good for a solo trip, and you could always strap something on the seat, but be warned – rather like with a pillion's knees, something strapped across the seat and the top of the panniers, will obscure the rearward view in the mirrors.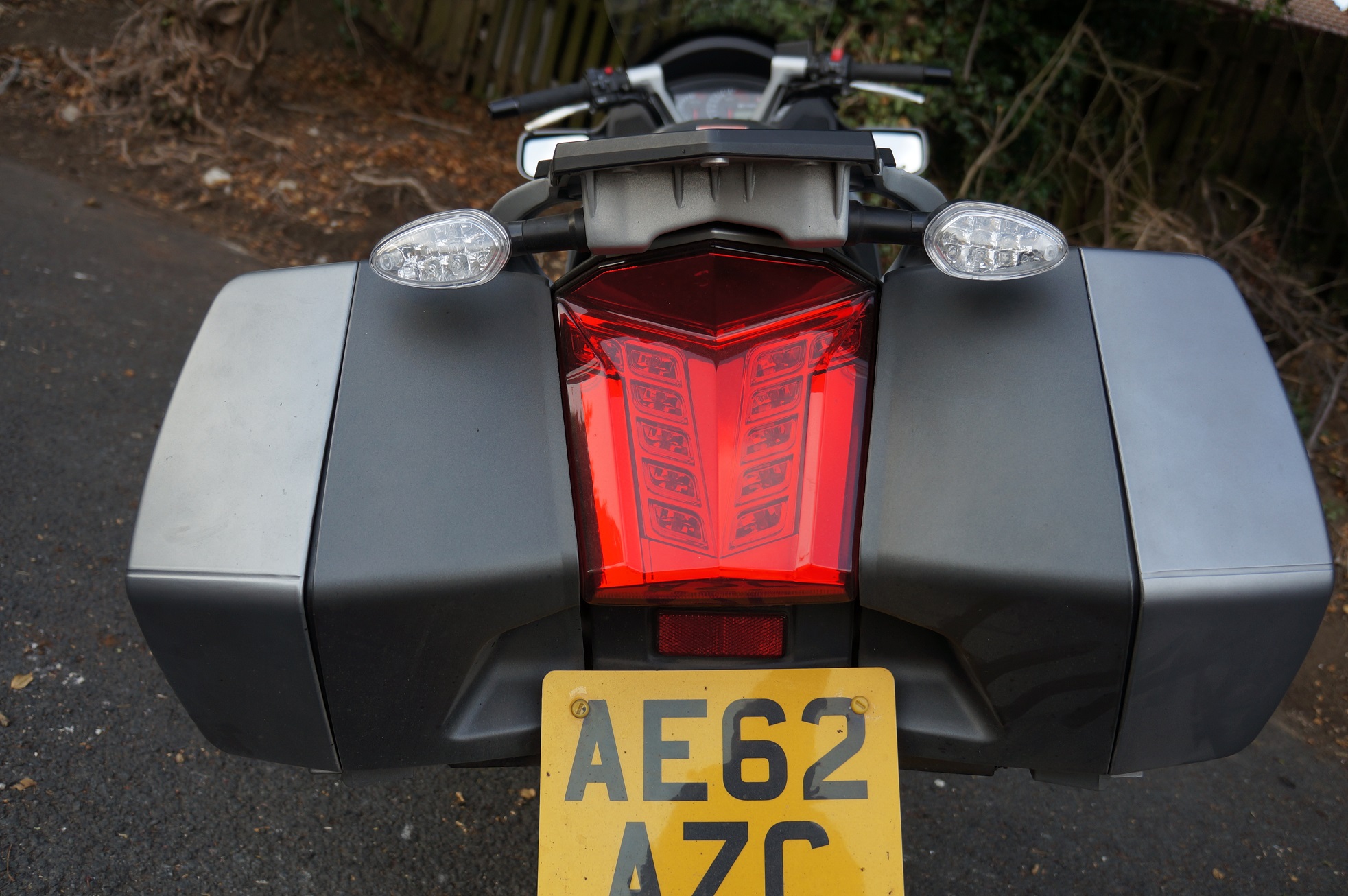 The closing mechanism on the panniers isn't very sophisticated and I can't vouch for how weatherproof they are as I didn't experience persistent rain in the 2,300kms I rode, but they do suffer the usual side-opening luggage problems; awkward to load and a styled shape. I understand there will soon be a factory inner bag option, which will make them much more convenient as the boxes are bolted on and not easy to remove.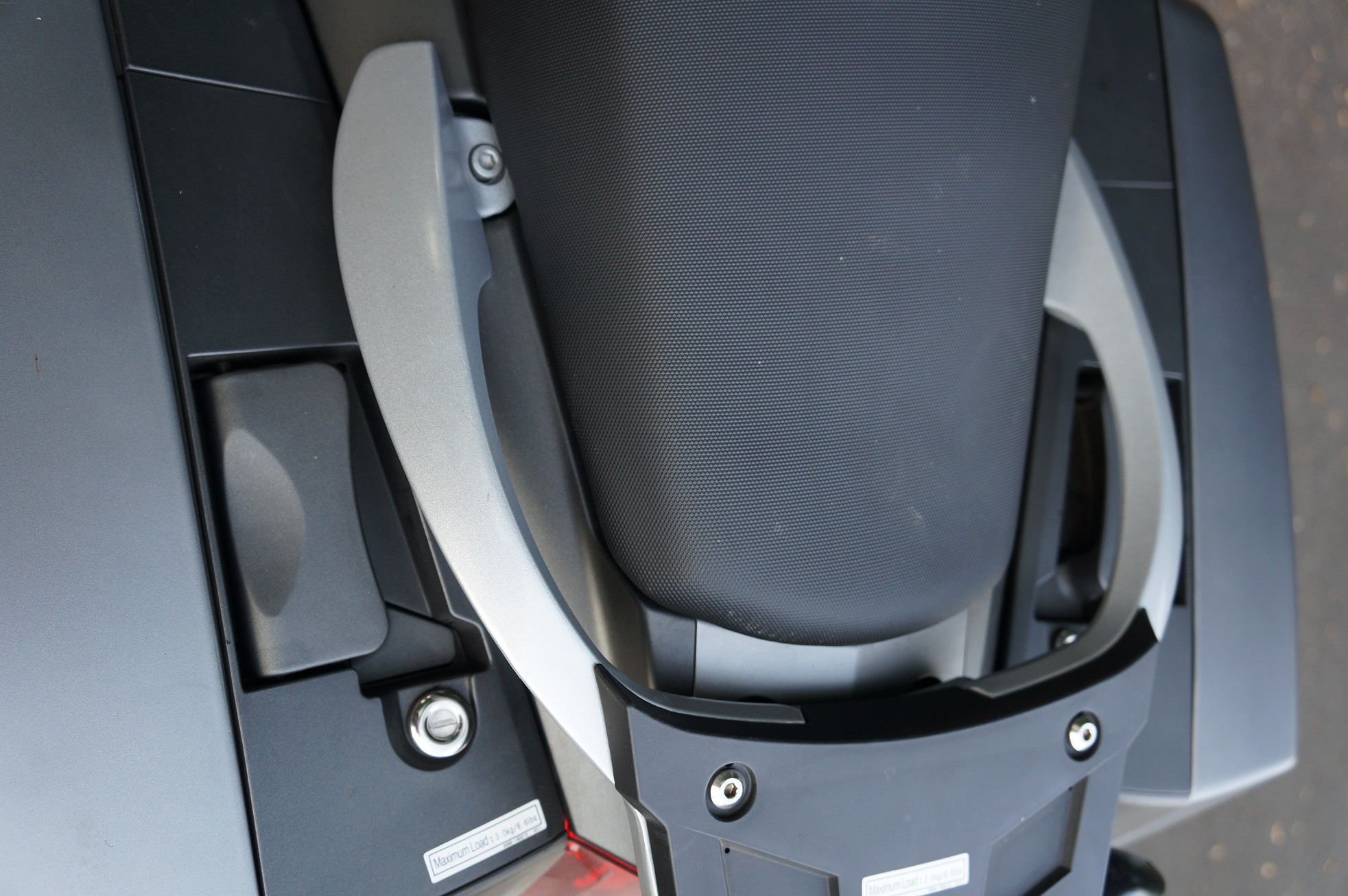 But what of the engine and how does it perform? Well it's a well over-square 650cc parallel twin making just shy of 70hp at the crank if pushed to 8,500rpm. I found the power very linear and although there's a little more urgency from 5-7,000 rpm above that there's really just an increase in noise as everything becomes a bit more frantic. Six grand equates to a very comfortable 75mph, which for this type of machine, means you can very easily just roll off and on in the top, sixth gear. This twin doesn't begin to get snatchy until you are below 2,500 rpm and even pootling through a village in what most would class as too high a gear, there was only a little transmission lash, most of that caused by a chain I should have adjusted. The ECU, another European part, certainly seems to be very well mapped and the fuelling is smooth throughout. The very first time you let the clutch out in first, you may think it's all a bit lumpy, but that's more the nature of a parallel twin and you soon don't notice, especially as you build the revs.
And you may wonder if it's their own engine. Well the parent company, CF Moto, certainly build it but no, it's rather obviously modelled on Kawasaki's very successful ER6. The gear shift has quite a long throw, but upshifts are smooth and always engage well. Downshifts however, especially when you may be going down a few at a junction, seem to be affected by oil temperature, getting much better as the temperature rises.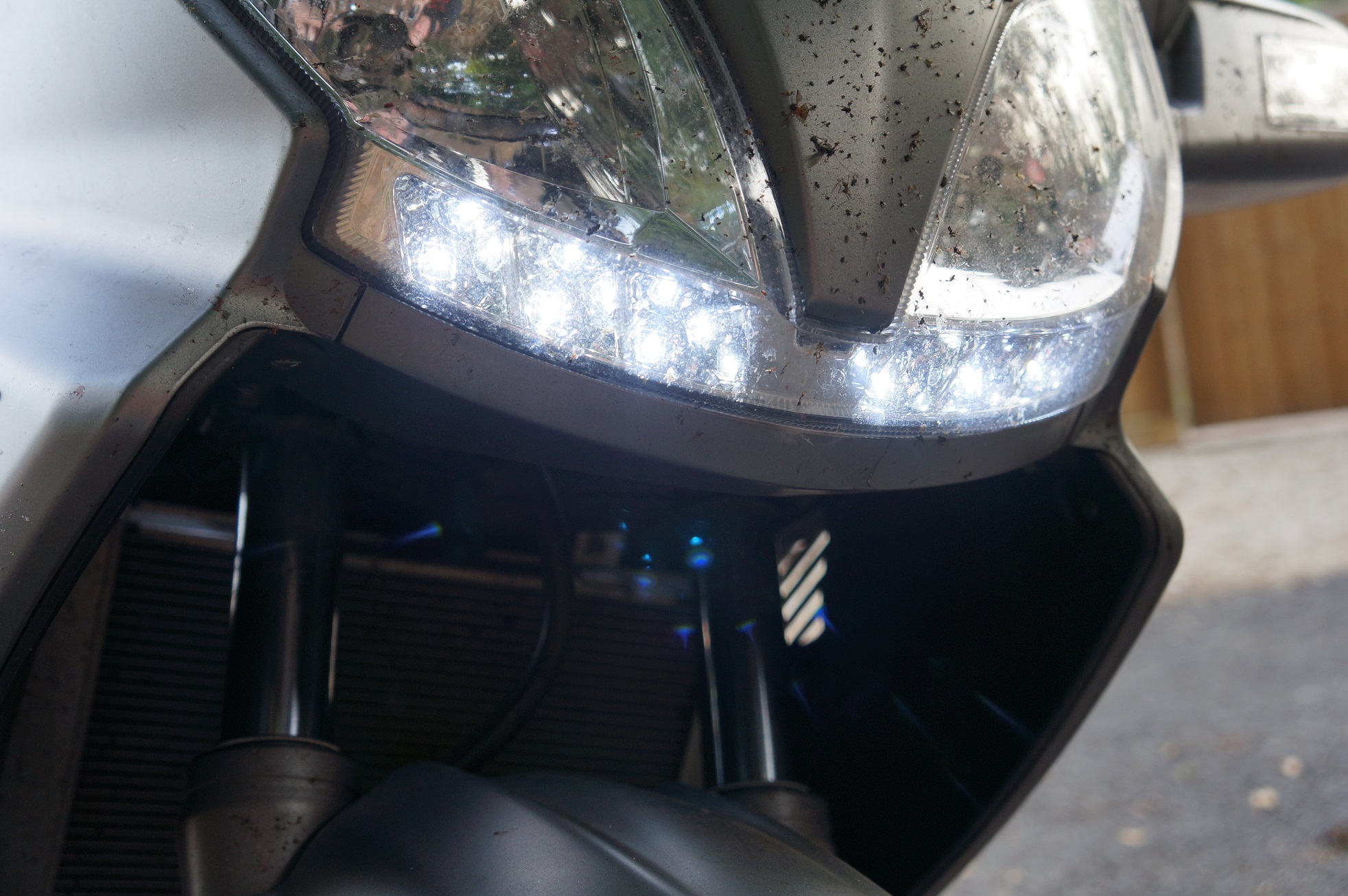 I think the WK brand in the UK is a little confusing, as the engine cases clearly say CF Moto and as it's one of the companies in China, which is forging ahead with its own identity, I think they probably will soon insist on consistency of branding. Founded in 1989, the company is better known for quads and ATVs and 25% of their workforce is involved in research and development. So far they have developed 98 models of vehicle and 51 different engines. They even make powerboat engines, all at their 1.6 million sq. ft. high-tech manufacturing facilities in Hangzhou, knocking out a cool 800,000 engines and 600,000 complete machines every year, which they now sell in 60 countries. All of which are reasons why I think this compact 650 will do very well and has a future.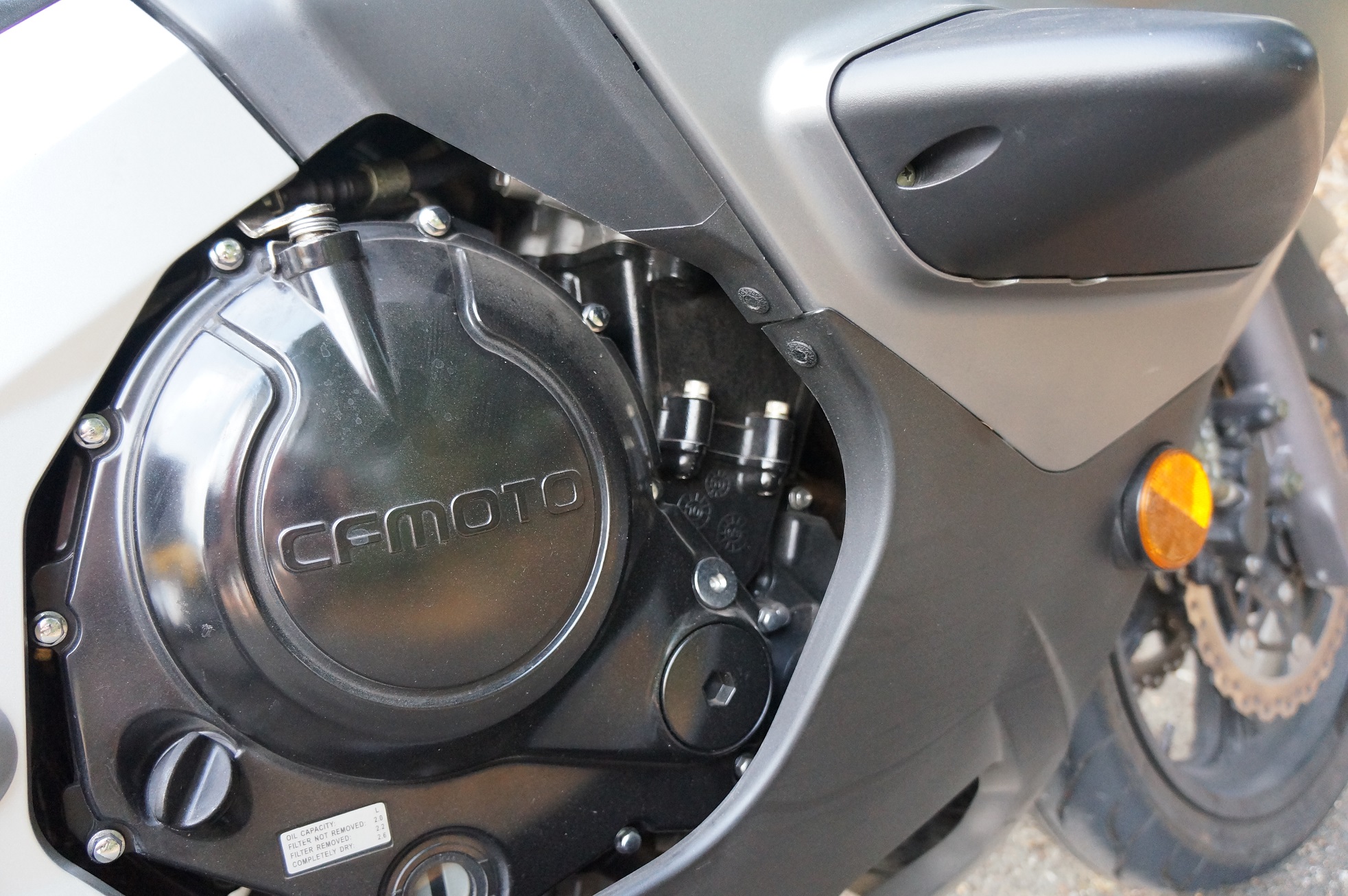 Another reason is that the TR is retailing in the UK for £5,195 and the NK only £4,195. If you were planning to keep it for 3 or 4 years, that's what many other machines can lose in depreciation.
Fuel economy that I managed in real and varied use, some of it two-up and even a bit on forestry tracks, was 53.8mpg. That should equate to almost 200 miles from a tank, but I never got close to that, because the fuel gauge was always on its last bar by 120 and as there's no reserve and no flashing light, I didn't trust it and always filled up. Perhaps I should have carried a can and run it dry in the interest of dismissing conjecture, but I found it easier to use my receipts and a calculator.
If it had a centre-stand I'd have got more fuel in, but alas that's another omission. The shape of the ER6 inspired stainless steel exhaust system precludes one, which is a real shame on a practical tourer. I would have got around to adjusting and lubing the chain too if there been one!
Whether this bike will hold together after thirty thousand miles is yet to be proved of course.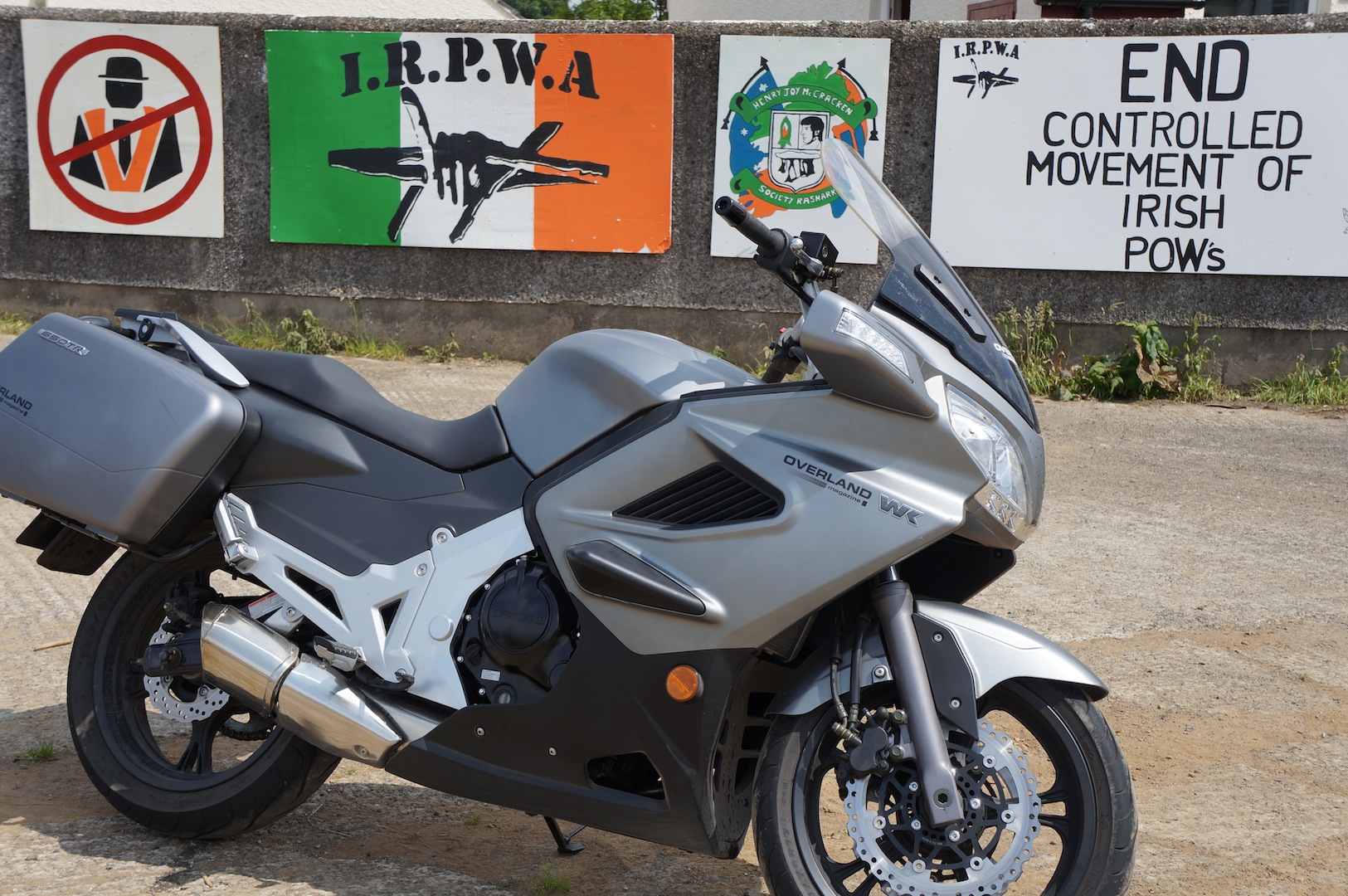 I am in no doubt that CF Moto will take every criticism on board and keep developing this bike. It's in the nature of the Chinese motorcycle industry that has survived that first crazy period of growth. Only last month there was a large conference in China where motorcycle industry professionals from all over the world were invited to discuss developments, offer advice and criticism of their products and how the whole bike industry in China should proceed. That's a lot of bother to go to if you just want to keep cloning other machines.
Paddy Tyson