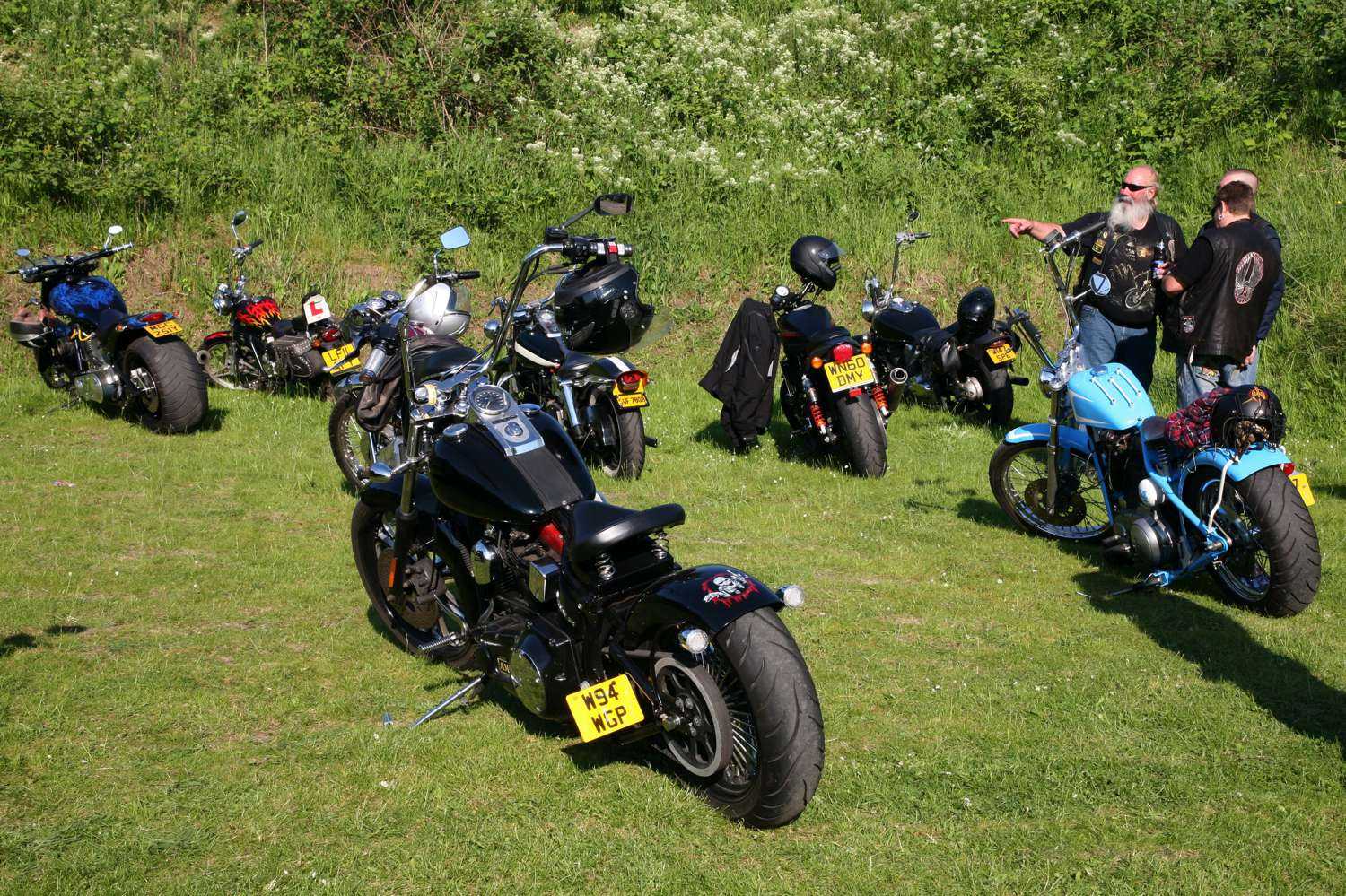 Read Time:
3 Minute, 12 Second
What's the difference between the editor of The Road and the editor of The Rider's Digest? While Mutchie gets to hang with the HOGs in the South of France, I get to spend an afternoon in sarf London with AMOC!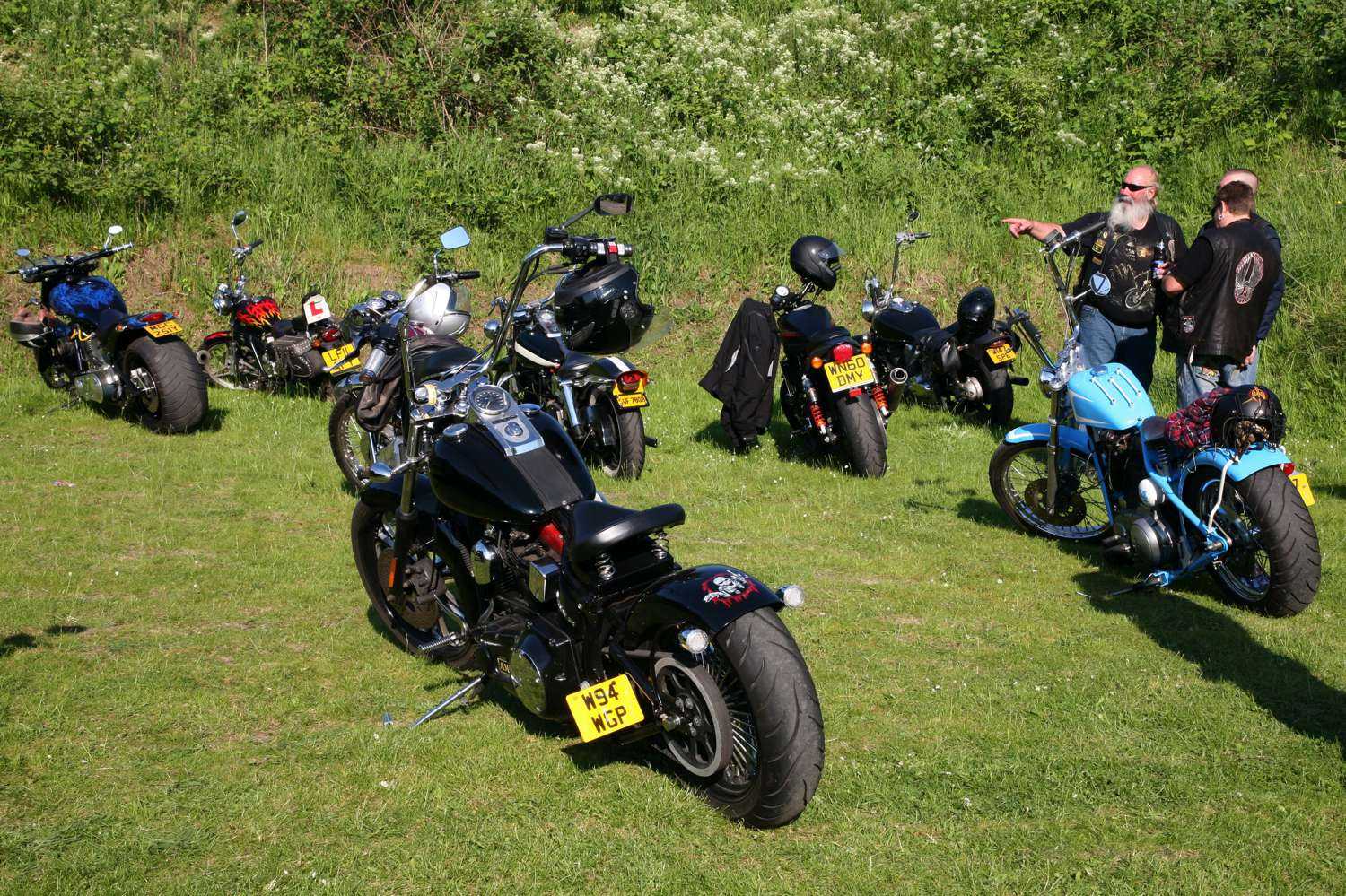 Not that I'm complaining of course, rumour has it that the head honcho of the MAG members' magazine was only in France so he could put a bit of distance between him and the bailiffs (when the Digest attempted to interview his neighbours to verify the veracity or otherwise of this scuttlebutt, our reporter was met with the kind of wall of silence that London's East End is famous for – nobody had seen nuffin no time!); besides, whatever the first impressions of some fellow motorcyclists might be, the boys and girls of the North Surrey Chapter of the American Motorcycle Owners Club were every bit as welcoming as their invitation had suggested they would be.
That didn't stop my friend John from feeling ever so slightly apprehensive when we pulled into the grounds of the Morfax Sports and Social Club just in time for a couple of fellas in Hells Angels colours to walk past us. Given that John was riding a Bonneville – albeit a newish Hinckley model – and I was on a scooter, I felt that if anyone had any reason to feel a little disquieted it was me. Then again, I had photographed a few AMOC members at Box Hill recently so I had a pretty good idea what to expect, whereas John had been busy cleaning his bike when I rolled up at his driveway in Crystal Palace and suggested that he join for the short ride down Mitcham for their Spring Bash.
OK so AMOC have the Carshalton Road rather than the Cote D'Azur on their doorstep; but while Mr Mutch wasn't specific, he did mention that "HOG rallies aren't the cheapest…" so you can be sure that it was considerably more expensive than the free event we attended. And although the MAG-meister pointed out that the bills at the St Tropez eateries weren't as eye-wateringly expensive as you might fear, I can't imagine he'd have been able to buy two Cokes for £1.64! Oh, and the music was at the perfect volume to provide the soundtrack to a gloriously sunny afternoon in south London too.
Another significant difference between the two events was that the attendees in Mitcham weren't under any obligation to turn up on a specific marque to enter the 'AMOC village'. I didn't even need somebody with an American bike to vouch for me; I just rolled up on my Japanese scooter and walked straight in. Who would ever have believed that a patch club would prove to be so much more hospitable than the official Harley Owners Group!?
Putting these two articles together I couldn't help reflecting on the world of contrast between HOG and AMOC – a couple of owners clubs who, superficially at least, would appear to share so much in common! In the end it was Ian's great picture of a couple of 'beautiful people' with 'LIFE MEMBERS' emblazoned across their backs that snapped it all into perspective. Putting aside the question of what it means to be a 'Life Member' of a corporate entity, I realised that a waistcoat can simply be taken off should their owners find themselves in a situation where they wouldn't be considered appropriate – no matter how impeccable the leather – whereas the tattoos carried by just about everyone at the AMOC bash, make it abundantly clear that the owners of the skin are definitely in it for the long haul.
Dave Gurman