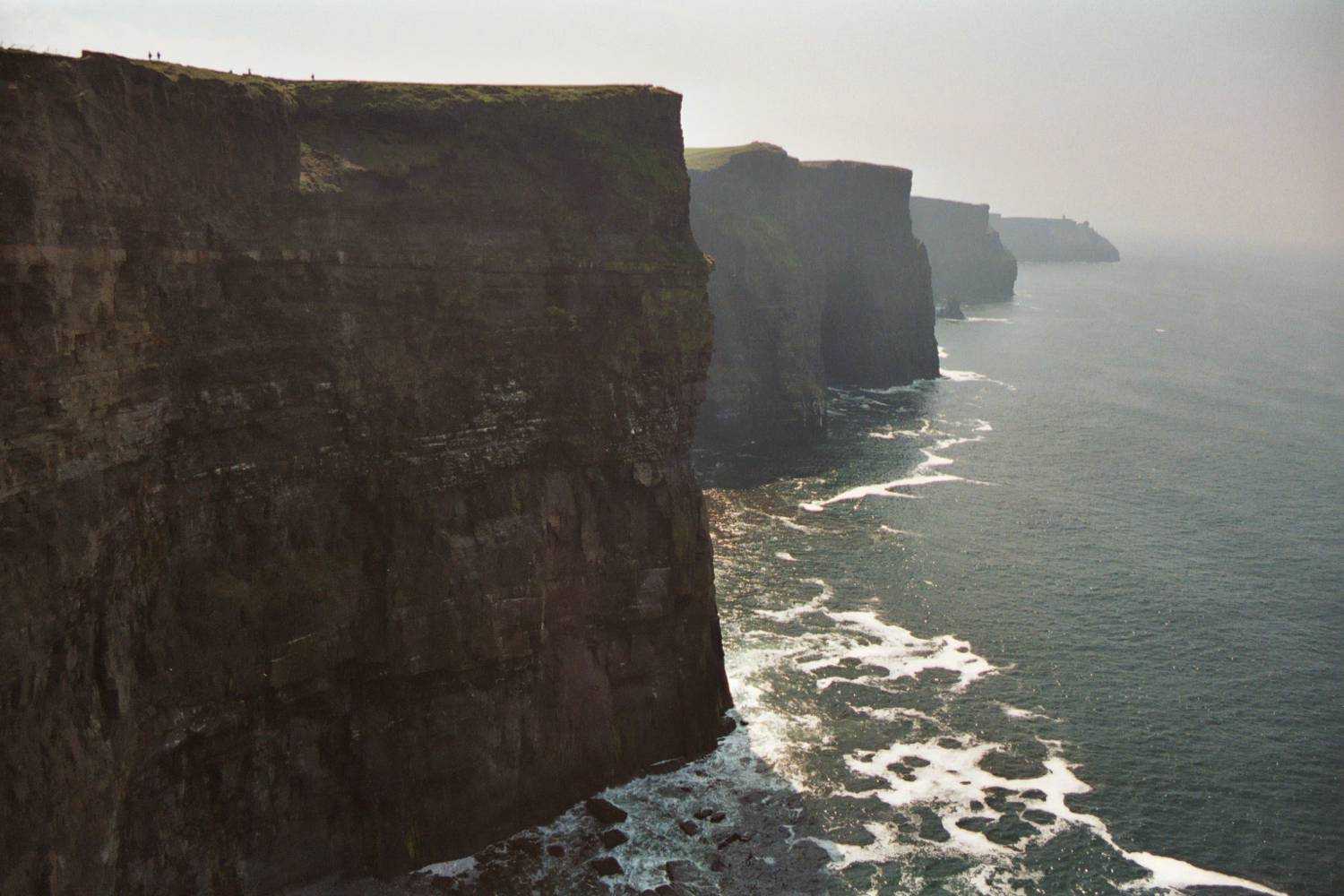 Read Time:
4 Minute, 10 Second
Into the West – A tour of the rugged west coast of Clare
18th & 19th October 2013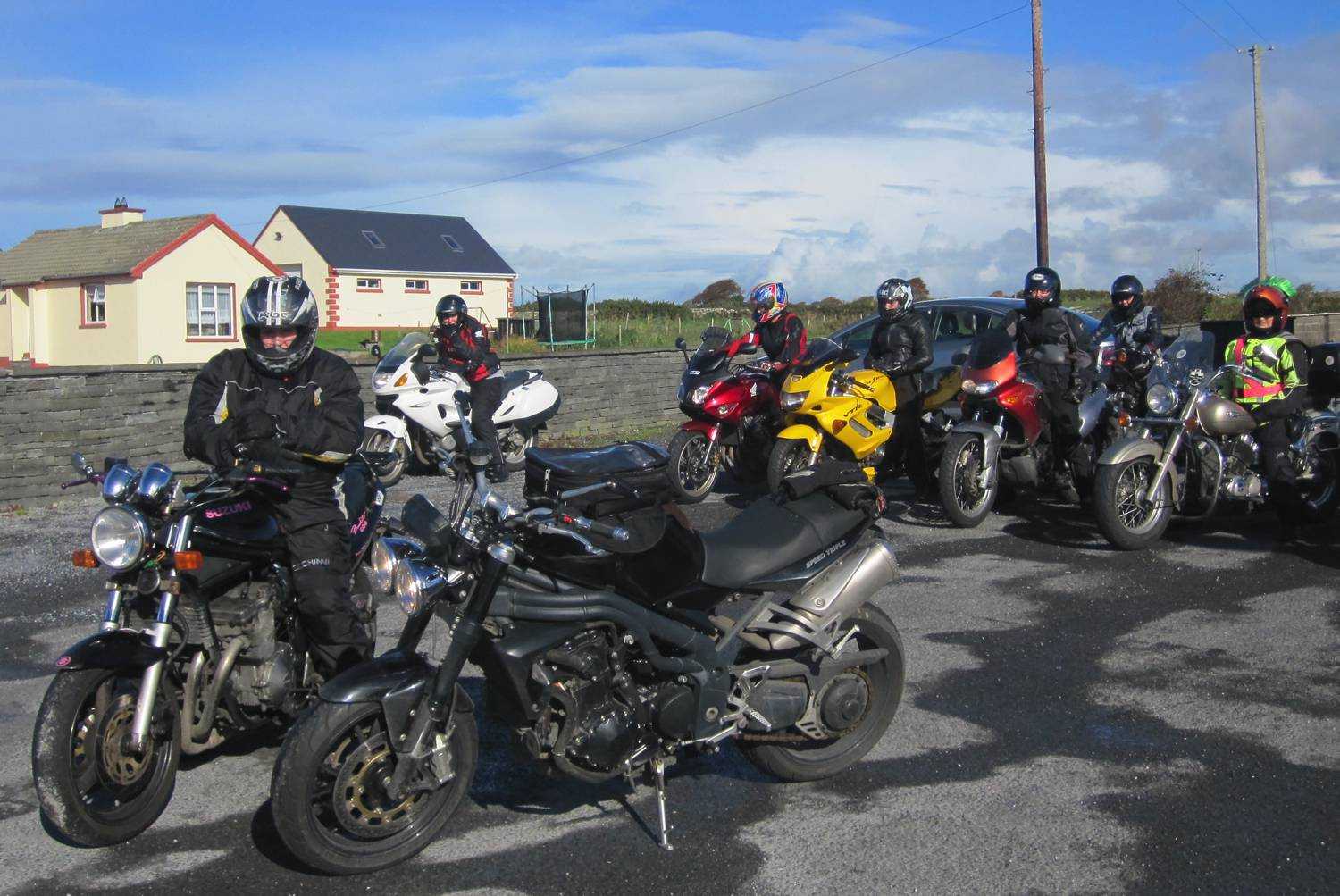 The day had finally arrived for our adventure into the west. Across the island of Ireland fourteen biker chicks were busy lubricating their chains, polishing their machines and trying to squeeze in another pair of shoes (or maybe that was just me!!!).
I peeped out through the curtains and to my horror it was lashing rain; but nothing could dull my excitement that day not even floods! I began packing the bike and started the layering process. I look so attractive in my one-piece wetsuit!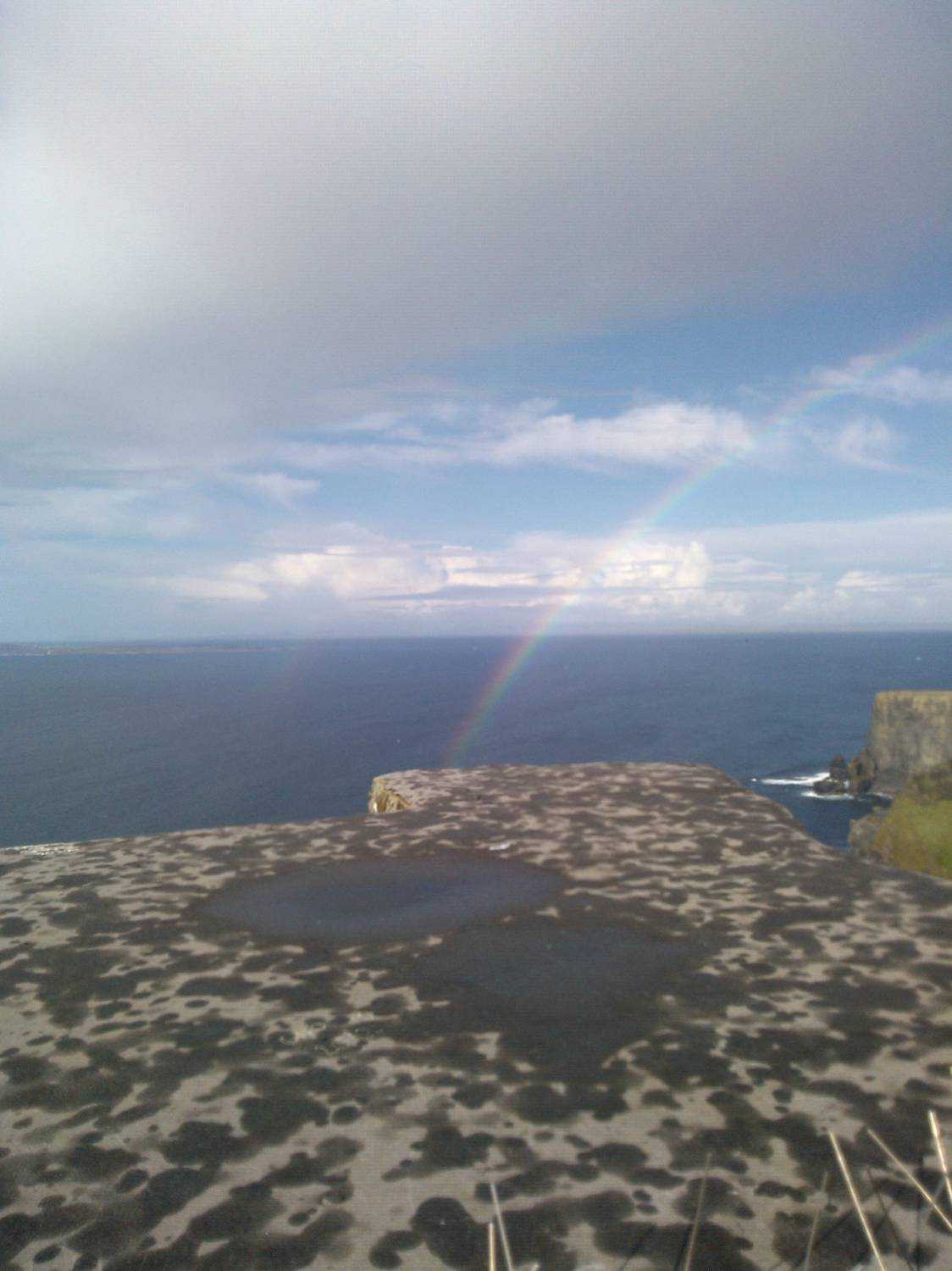 I picked up the first biker chick in Moyne, Co Tipperary and we rode on to Cashel for another. Our first stop was in Dirty Nellies in Bunratty, Co.Clare for some fodder. As we dismounted our machines the water ran out of us from tip to toe! We found the bar area and stripped off a few layers, glad to be in out of the weather.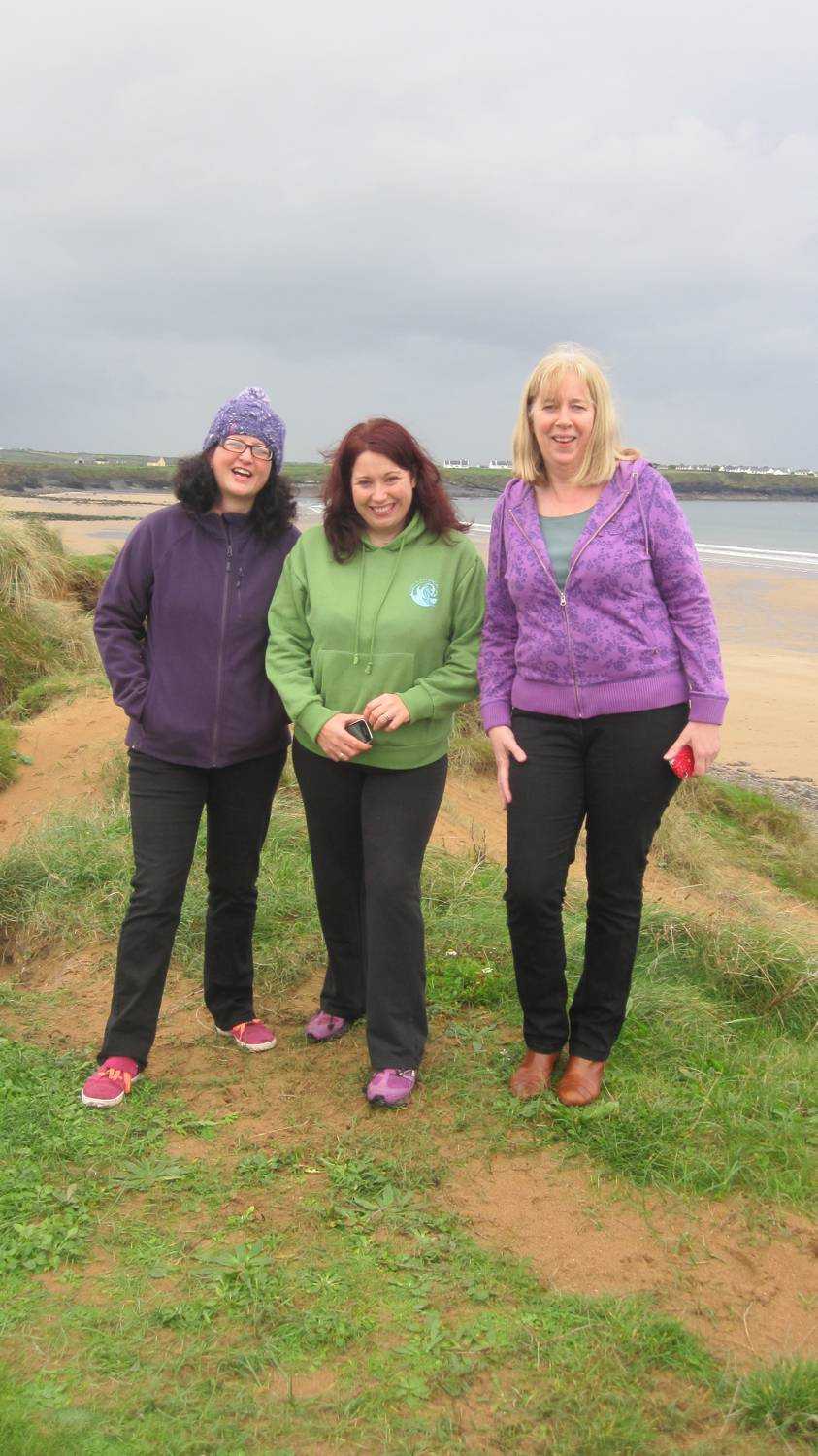 The wedding party were not impressed when we gate crashed their pre wedding drinks! Oops! They didn't ask us to pose for any of the pictures. We caused quite a stir in during our stay though. Three women riding their own MOTORCYCLES!!! And to top it off they were all over 1000cc! Aggie on her Kawasaki Z1000, Dee on her Harley sportster 883 and me on my Triumph Triple 1050. I always get the question, "Is that the 675?" and the answer is always, "NO its the 1050!" I really enjoy their reaction! It's like watching a rabbit caught in the headlights lol!! So I am getting the paint job done in the new year. On the tank right under the Triumph badge it will say, "Yes it's a 1050 and yes it's a girl riding it"!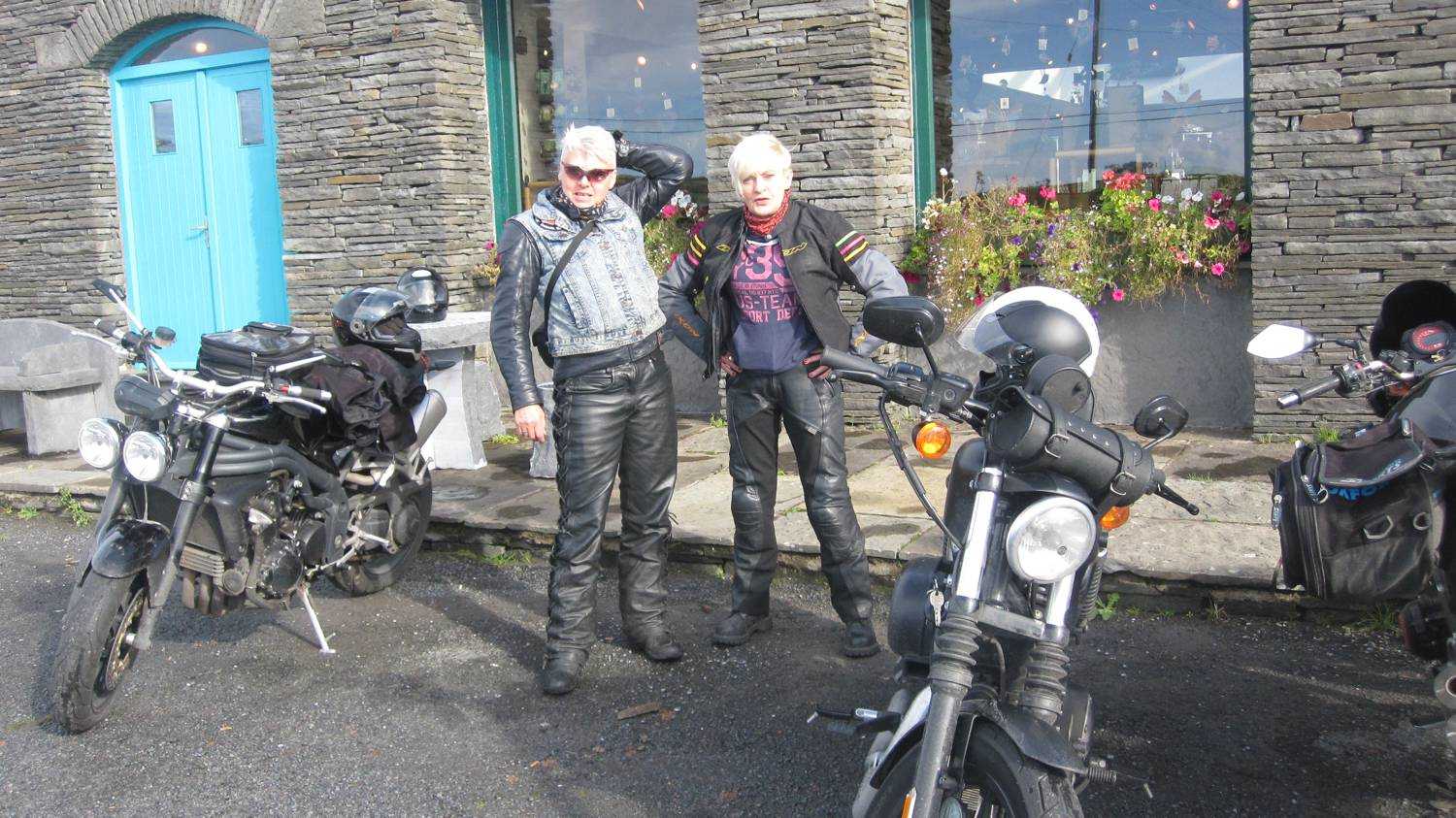 On we go deeper into the west. The roads get windier, narrower and hey who put a grass track down the middle!! I think that's the sun I see starting to peep through the October sky. We picked up Pam on her Bandit 600 in Ennis and she led us to our destination. Now these roads were interesting. I felt like I was a piggy on rollerblades learning to ride for the first time! It was like an endurance test.
I looked up as we approached the hotel and the sea opened up before me. I thought we were going to run out of road. It was the most amazing sight after a 125-mile spin in the rain.
We dismounted for the night and checked into our rooms. There was a lonely Aprila Pegaso 650 belonging to Andrea parked up waiting on her fellow biker chicks. After a few hours we had fourteen bikes all parked up side by side. We all settled in to a nice meal and a few drinks (well maybe just a few more than we planned!!).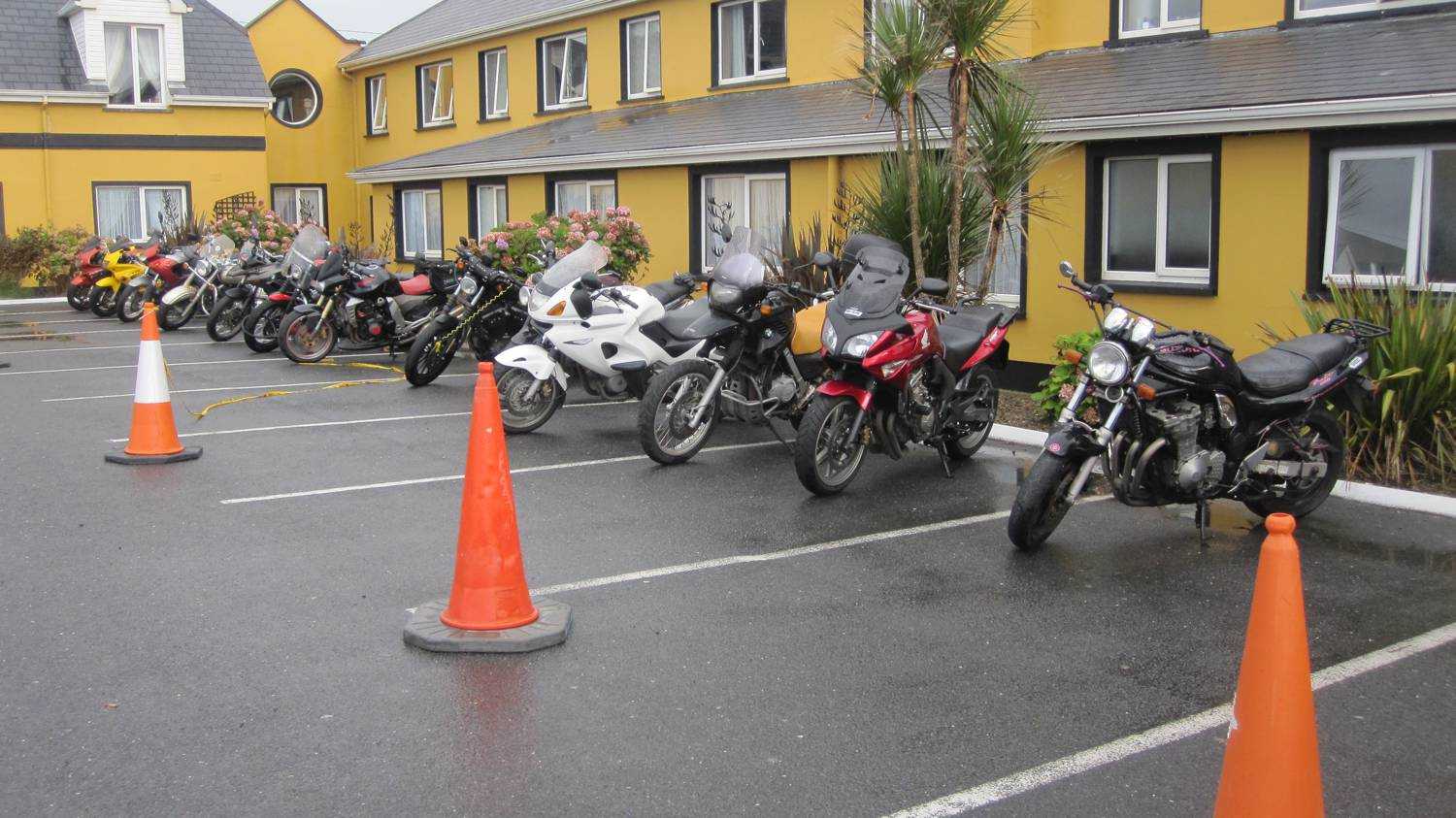 Next morning I woke up to the sea calling me. A few of us who hadn't indulged too much the night before went exploring the local area and walked the beautiful Spanish Point coastline.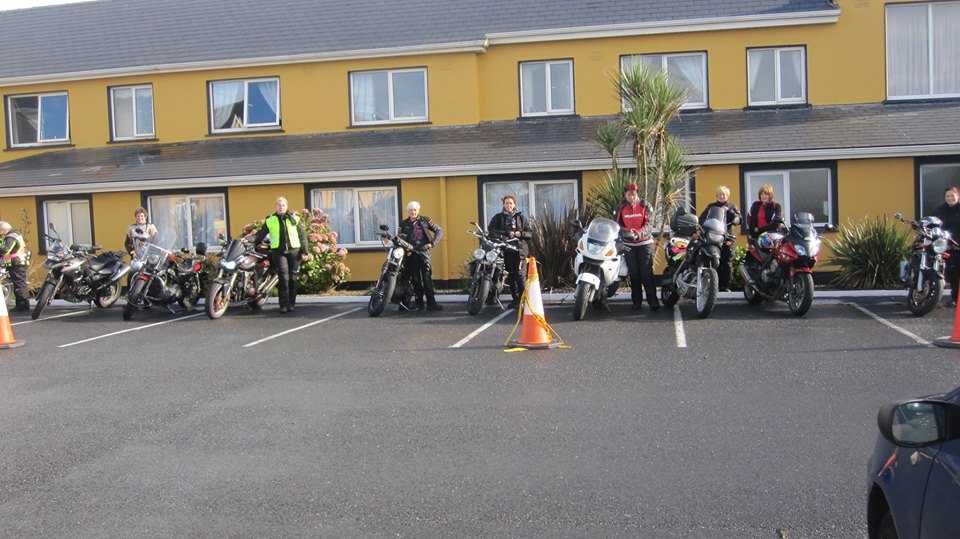 We were ready to set off on our tour of the rugged Clare coast at 1pm as planned. It was such a spectacular sight to see the array of machines lined up in the car park all ticking over hungry for the road. Our first stop was the Cliffs of Moher, then along the coastal drive to Ballyvaughan, which was just amazing. The sun had come out and we were basking in it and the triple was eating up these roads. We stopped for lunch in Logues restaurant and then took the scenic drive back through the corkscrew hill and on to Lisdoonvarna, the matchmaking centre of Ireland. I had to lead the girls through here quickly to prevent any last minute weddings!! This was a girl's only weekend after all.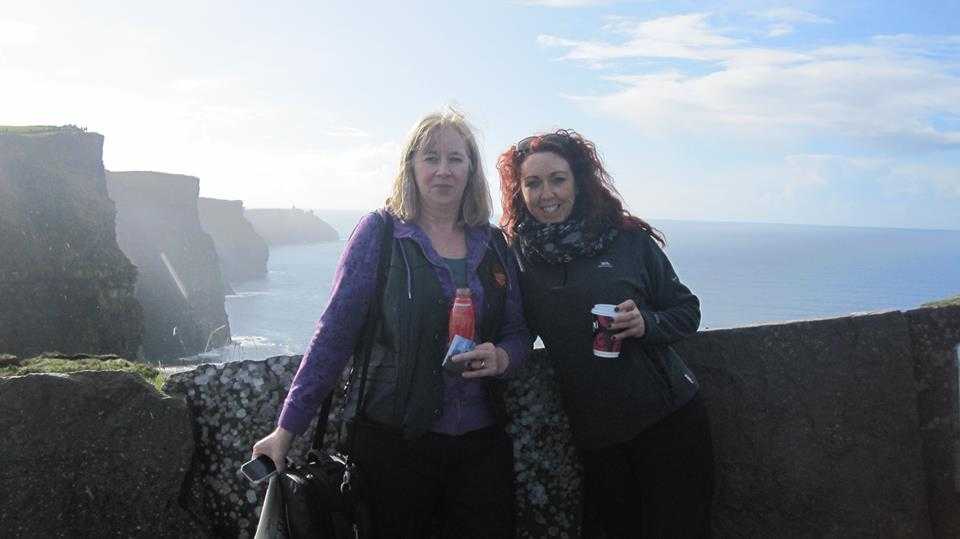 We took the Liscannor road home, which proved to be an interesting ride. We had the Burren to our left and the Atlantic ocean to our right, what more could a girl ask for? What a sight, fourteen bikes weaving their way through the Clare landscape. It was the only plus of sitting at the back of the pack but well worth it. I thought to myself this is what biking is about. It's the moments like this when you feel very alive and proud to be a biker chick; it's the ultimate pay off! We raced a thunder cloud right back to our hotel before it finally beat us! Off to the bar for a few hot whiskeys before dinner at 7pm. Another night of mayhem lay ahead…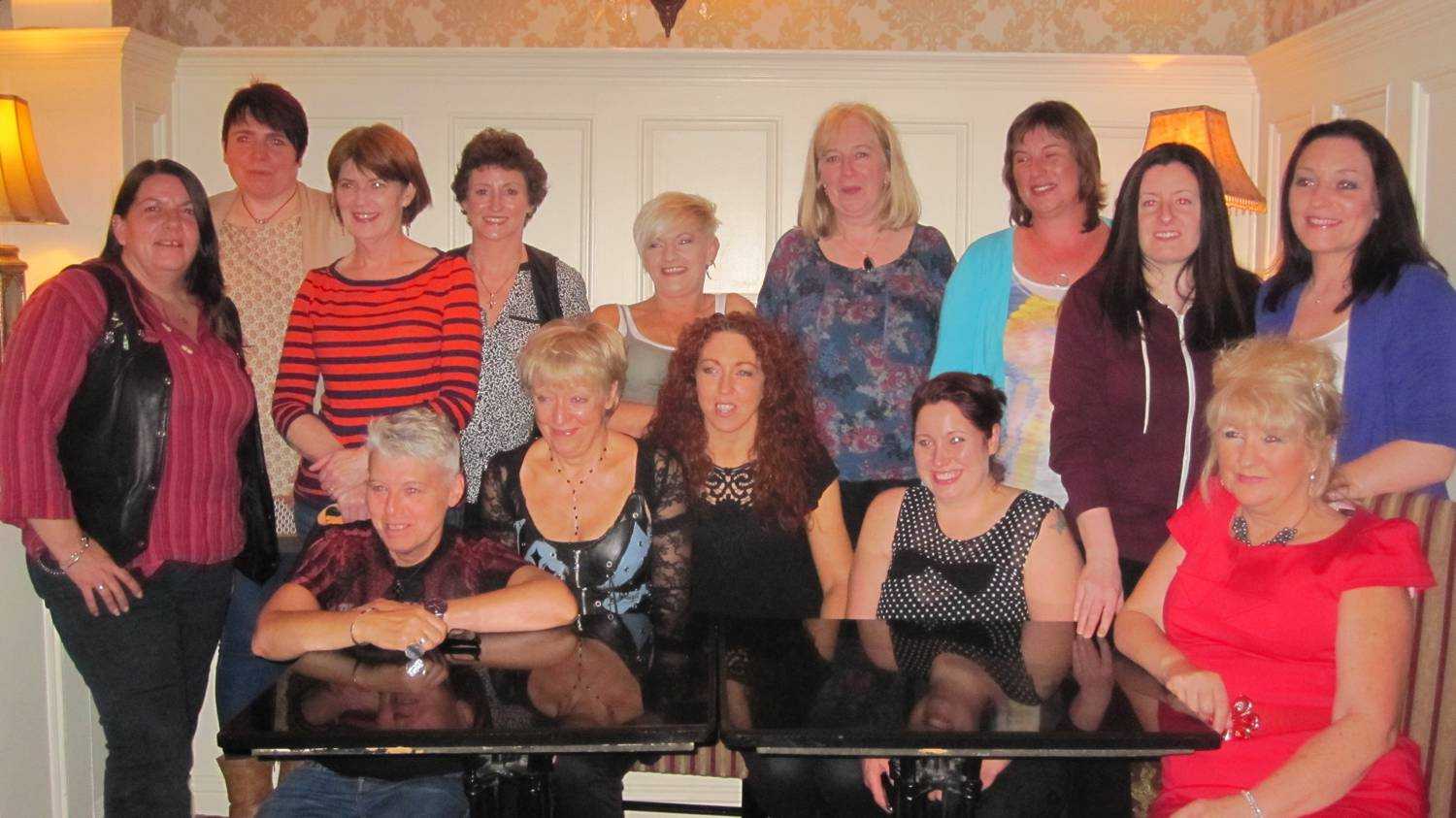 I made friends for life on this journey and look forward to meeting everyone again next year.
Now to plan for 2014…
Go n eiri an bothar leat.
Annie
MFB
This gathering had NO affiliations to any motorcycle associations or clubs