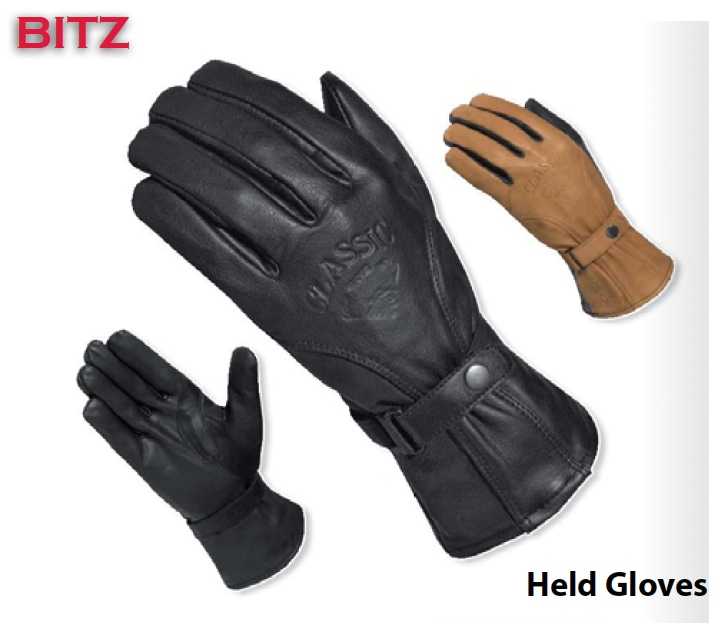 Read Time:
3 Minute, 24 Second
As last year's 'riding season' was drawing to a close (i.e. when sensible leisure riders SORN their bikes and the rest of us start digging out our cold weather kit), I noticed that my Held 'Luke' gloves had started to come apart at the seam on the inside of both thumbs.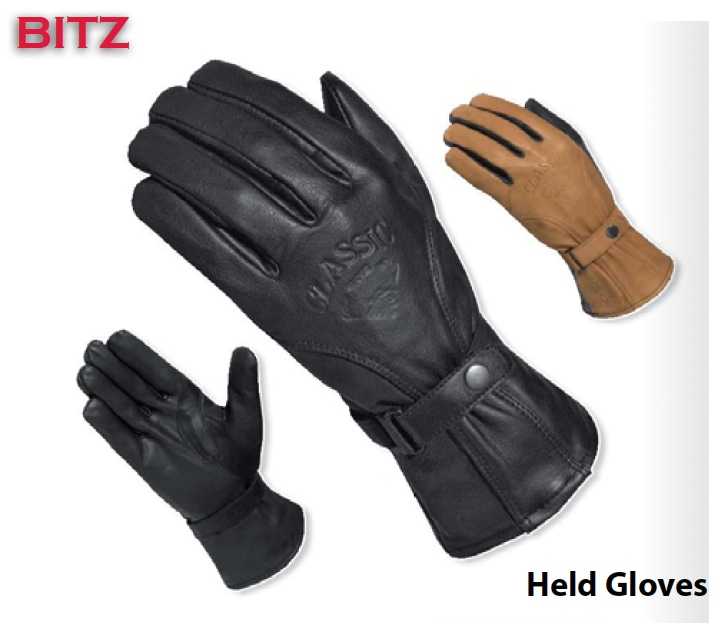 My first response was 'typical modern rubbish', which clearly confirmed me as part of the old bastard demographic; which was further reinforced when I started looking through back issues to find out when it was that I first got them because I had to go back a lot further than I'd have ever thought – isn't it funny how time concertinas up when you get older!
Anyway it turned out that I'd reviewed them in issue 119 way back in the summer of 2007, which meant that I'd owned them for seven years before they began to show serious signs of wear, which considering that outside of the very hottest or coldest of weather they were my go to gloves for every ride, meant they'd done pretty damn well – especially when I thought how many times I'd had my favourite boots resoled in the same period and I spend a lot more time riding than I ever do walking.
I carried on using them until it was time to switch to my Talins, which are serious winter wear, but then earlier this year when the days started getting a bit longer and the sun began to suggest that it might just weigh in with more than light, I thought it was time to replace my worn out Lukes.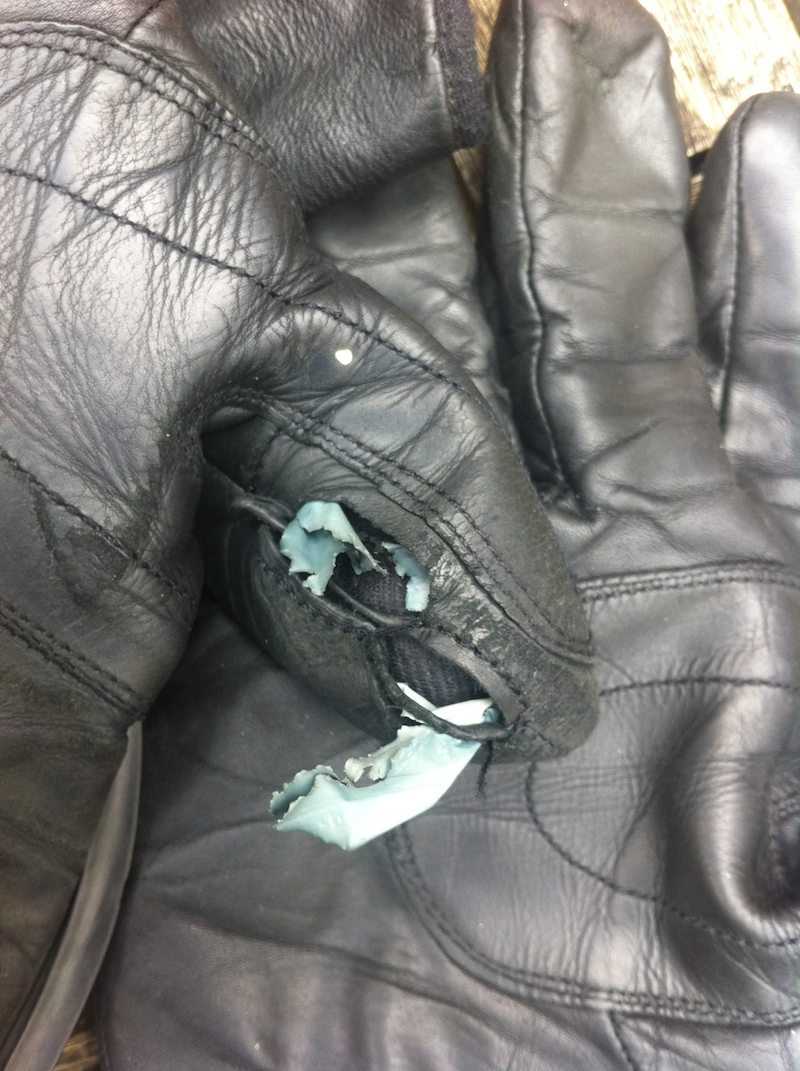 They'd done such a good job for so long and had become so comfortable in that way that only gloves or a really good pair of boots can be, that I consulted Held's online catalogue to see about getting some more; but after looking at eighty different pairs – including women's, kids', inner and over gloves – spread across no less than 65 pages, and then going back and checking them all again, I realised much to my dismay that they weren't there.
I spoke to Guy, who's Mr Held in the UK, and he confirmed that they had been discontinued and after another extended examination of the multitudinous alternatives (and immediately dismissing all the gloves with knuckle protection! What are they all about? I have never in any of my many spills, ever scraped my knuckles!), I decided that although they had a press-stud rather than Velcro adjustment at the wrist, the Classic seemed to be the closest I was going to get.
However, when they arrived it was obvious that whereas the Lukes had a Hipora® breathable waterproof membrane and the sort of good mid weight lining that makes them perfect for everything from early spring right through until the end of autumn – aside from those few scorching days in high summer that is, which is when the lovely second skin Classics would come into their own.
Unfortunately that eventuality is unlikely to occur for a good few months yet so I was right back where I'd been at the tail end of last year, with a seriously knackered pair of favourite bike gloves. I got back to Guy and explained that the Classics really weren't what I had in mind and offered to send them back in exchange for a pair of Wizzards.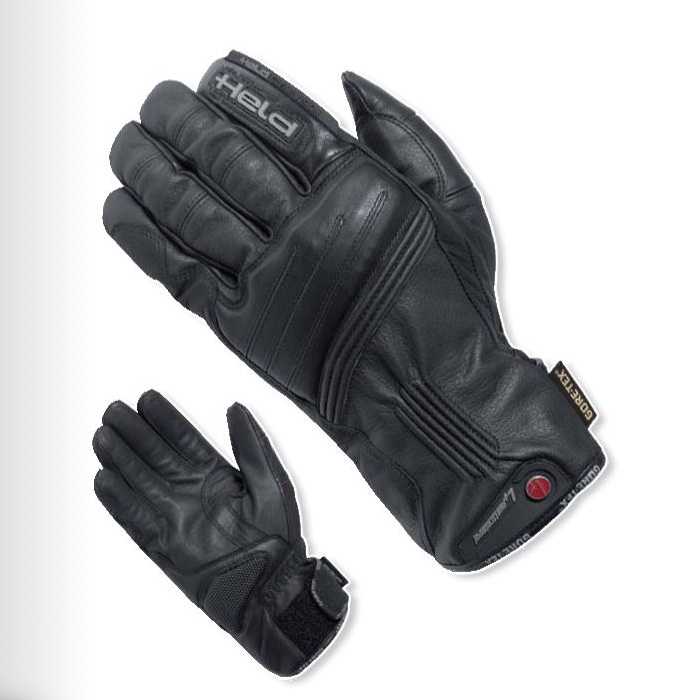 The very nice man at Held told me to hold onto the Classics and he'd get some Wizzards off to me, then I'd have a pair of their gloves to cover every possible meteorological eventuality.
The Wizzards turned out to be just what I'd been looking for; they're comfy goatskin with a polyester lining, a GORE-TEX® membrane and Velcro adjustment. They sell for £109.99
The Classics are just that; soft cowhide with a lightweight polyester/cotton lining and a popper at the wrist and they sell for £46.99
Dave Gurman
For further details check out the Held catalogue