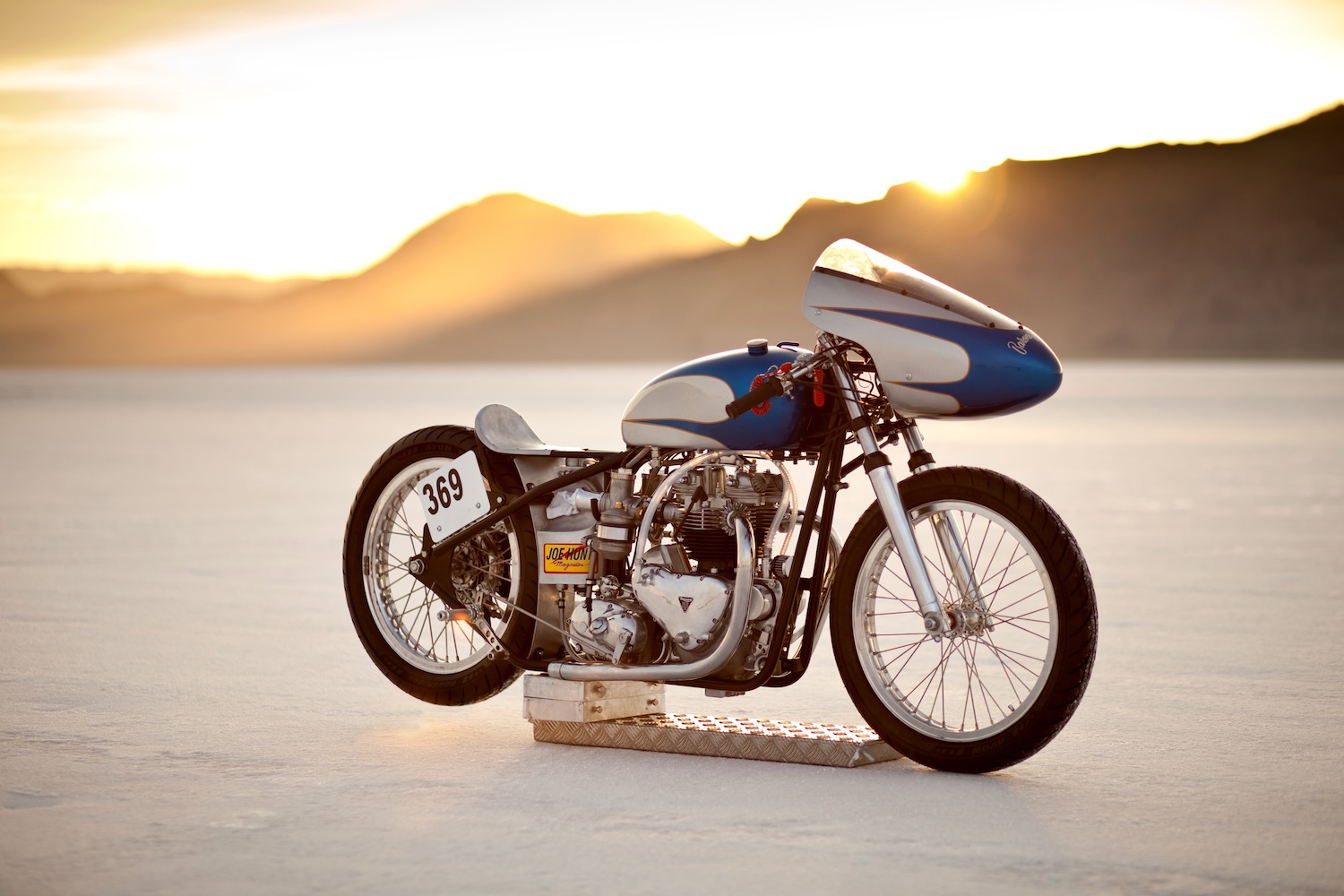 CLICK TO ENLARGE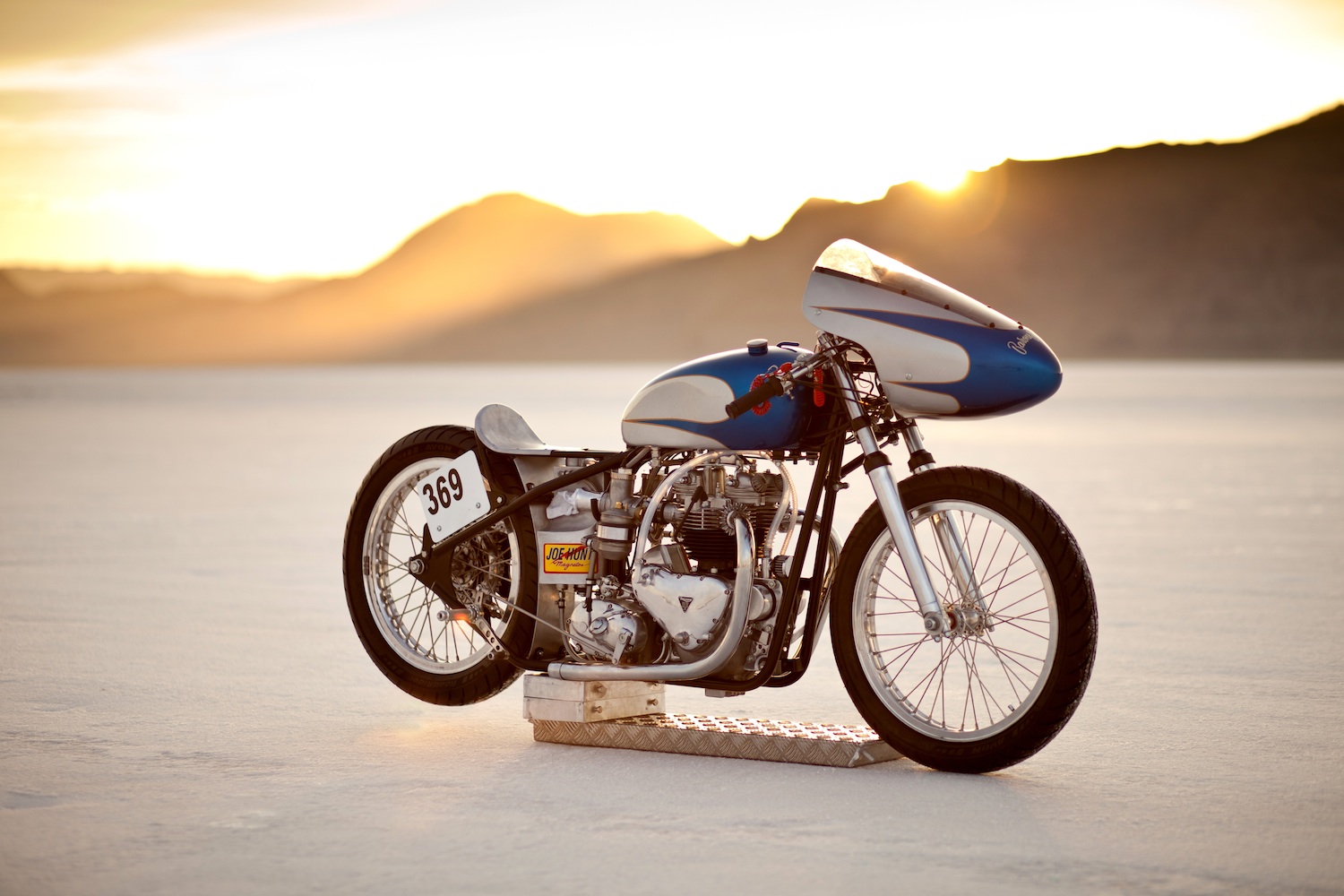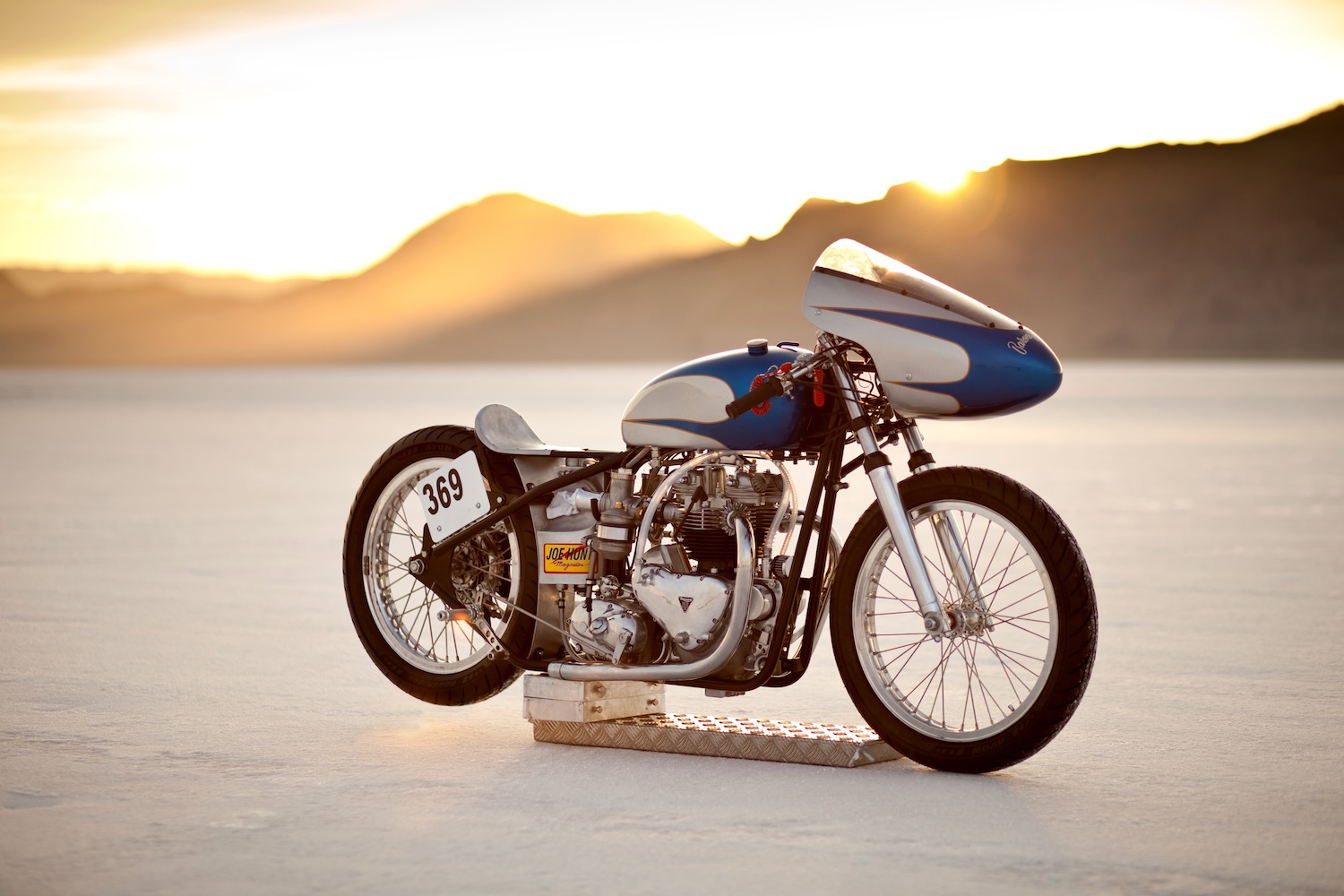 Photograph Gary Margerum
Built by barons speed shop and ridden home with the record by Peter Allen!
The Salt bike was based around a very modified by Baron's Speed Shop factory metal works duplex pre-unit frame.
The Engine a modified 1960 6T (Thunderbird) with 3 piece crank with a special flywheel made from  EN40B steel, Vintage Harman & Collins Drag Cams, lightened timing gears,  pushrods, rocker arms etc 10-1 comp mc cycle pistons. The carburettors are a pair of 1.5 inch Amal 3GPs , the Gearbox is a 1957 pre-unit box fitted with 5 speed internals.
The bike runs on straight methanol and is lubed using Morris R 30 Castor oil.
The wheels are WM1 & WM2 X 19 inch Akront rims with Avon tyres.
The nose cone fairing is a modified Hagon item.