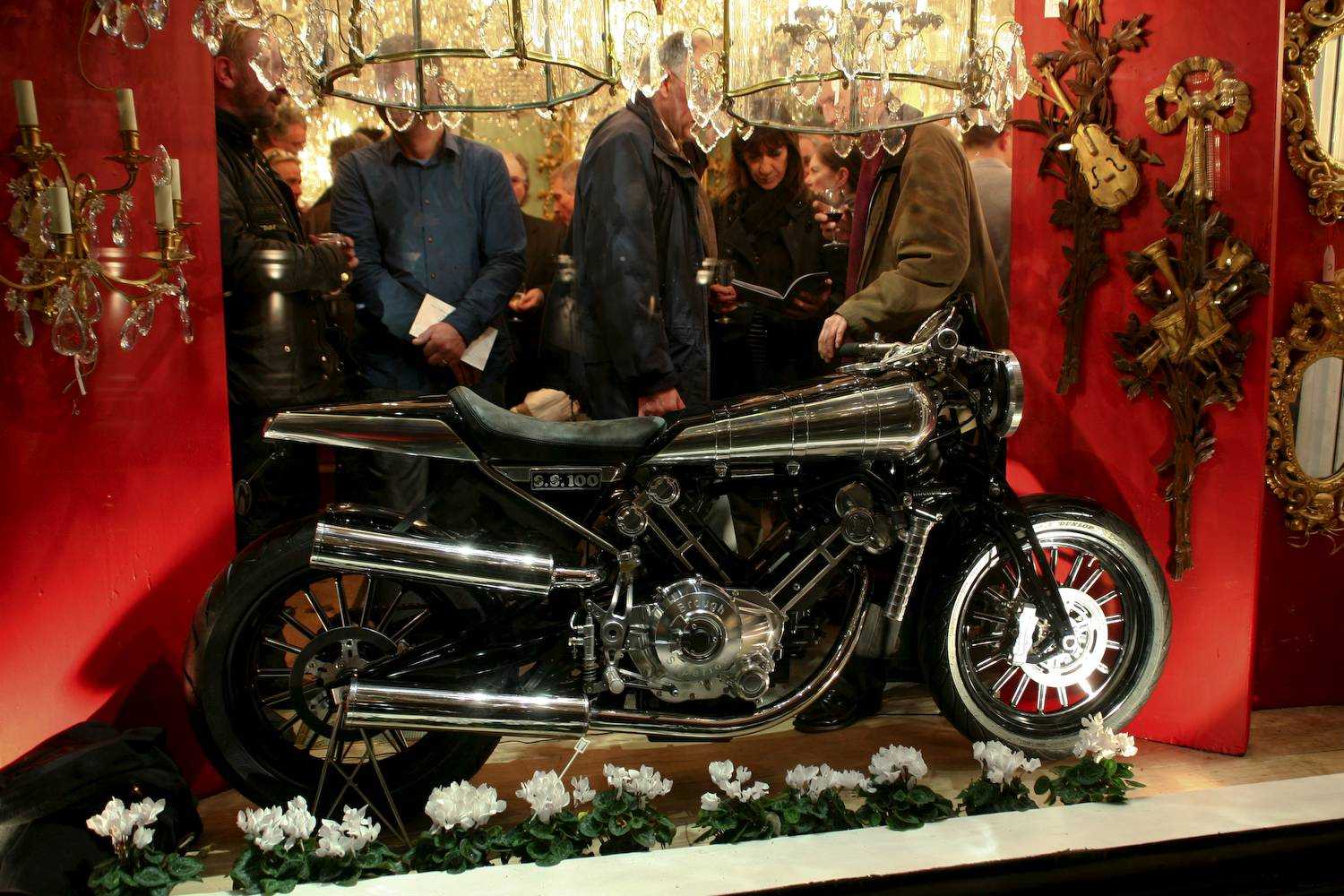 Here's an extra little seasonal bonus. A week ago The Rider's Digest joined Brough CEO Mark Upham and a host of motorcycling luminaries for the classic marque's Christmas Beano at his brother Matthew's antique shop in London's ever so trendy Kings Road.
Attractions – aside from the sparkling company, the constantly refilled wine glasses and the steady stream of canapés – included their semi-streamlined Bonneville record breaker and their all new for 2014 Brough Superior SS100.
They say that a picture paints a thousand words so rather than waste any more on descriptions, we'll leave it to these thirty-odd images to tell the tale.