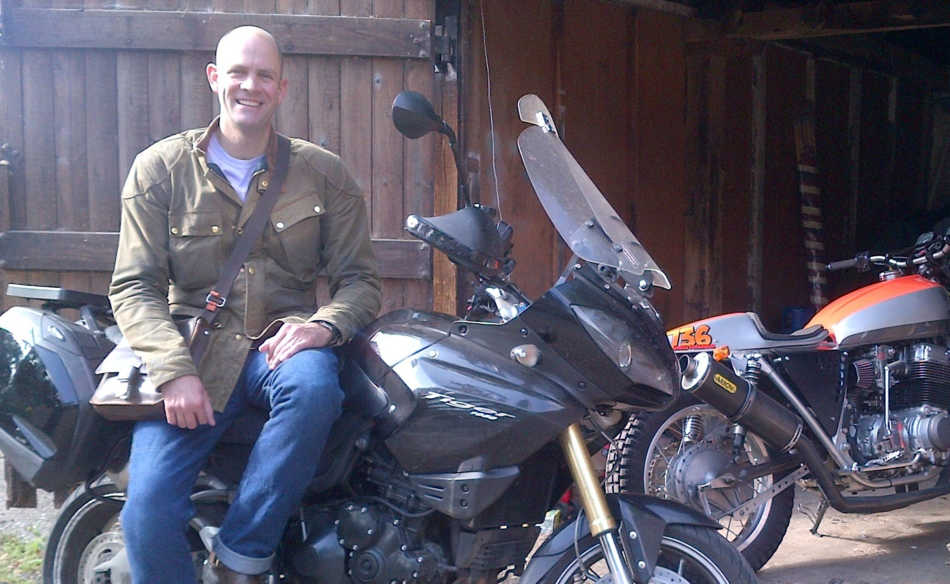 Read Time:
3 Minute, 0 Second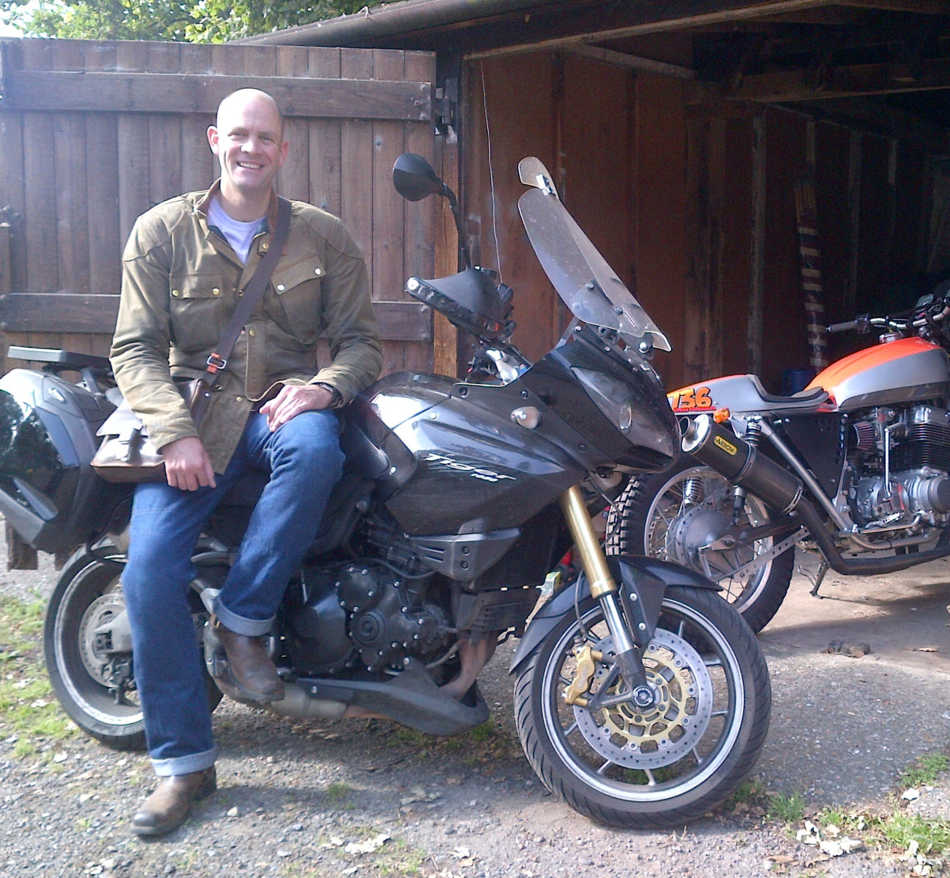 1. What was your first motorcycling experience?
When I was about eleven years old we went on a family trip to Jersey for a holiday. For some reason my motorcycle-phobic parents let me hammer a miniature scrambler round a dirt track for an afternoon and I loved every minute of it. It only took me another twenty-odd years to get my licence.
2. What is your current bike?
I've had a 2009 Triumph Tiger 1050 from new. It was my first bike and we fit together nicely, whizzing round the UK and Europe in all weathers. I'm proud that it's a British brand using modern manufacturing and components and that it's utterly reliable. If I need to go to a work meeting anywhere within about 500 miles from home I'll usually ride – not quite Mondo Enduro but it gives you a feel for how much I like it. It copes with my overnight bloodrunning callouts for SERV Kent but is also fun in the twisty stuff as well. It's a bit of a handful for the two mile trip to work so I've just picked up a CB750 that was going cheap and is a bit more fun.
3. What bike would you most like to ride/own?
I'm 6'6" with long legs which rules out most sports bikes, so naturally I want one. I reckon I could set up a matt white KTM RC8R just right.
4. What was your hairiest moment on a bike?
I binned a trail bike up a mountainside in Spain; next time I'll pay more attention and hopefully avoid breaking bones again. That, and every time I ride in Belgium as there are some appalling drivers there. I'm told they only introduced a driving test there in the mid 1970s and it really shows.
5. What was your most memorable ride?
In 2010 I rode from the Queen Mary in Long Beach, California to Del Mar to take photos for a car mag at the GoodGuys custom car show. I rode down on a rented Road King which was a piece of junk but cruising along the Pacific Coast Highway on a Harley ticked some big boxes for me.
6. What would be the ideal soundtrack to the above?
Dennis Wilson's Pacific Ocean Blue on endless repeat.
7. What do you think is the best thing about motorcycling?
The unique combination of absolute focus on keeping the thing the right way up combined with the feeling of freedom that only a bike can provide. The free parking is nice too.
8. What do you think is the worst thing about motorcycling?
I wonder if I'll make it home every time I get on the bike. I wish I could lighten up about the whole thing but I'm still a bit neurotic about the risk because I'm fairly new to riding. Drivers making phone calls on the M25 wind me right up.
9. Name an improvement you'd like to see for the next generation?
Development of battery and motor technologies that lead to petrol vehicles of all kinds being purely recreational objects. The Tesla Supercharger network shows what's possible.
10. How would you like to be remembered?
I only went to University in my mid 30s and am very lucky to now study and research motorcycle subcultural history at the London College of Fashion. If I can provide something new and interesting to the academic world then I'll really feel I've done something useful. Failing that I'm probably doomed to be referred to as Mr Anna Span, husband of the porn director…