Read Time:
6 Minute, 34 Second
Hi Dave,
Just "received" the latest copy via the ether and read Chris Rees' letter regarding TRD being brought out as a paper magazine as he might need to get an iPad to read it. Well, I know where he's coming from. Being as I am a good five years his senior, (yes I know I don't look it…) this here technology thing is a bit of anathema to me. I had always preferred 'paper' to screen.
Book's magazines etc, you can take them anywhere can't you? Well, that's what I thought too except once you have packed a couple of books, and the latest motorcycle magazines into your travel bags the bulk and weight soon become apparent.
So at the suggestion of my sons and to the delight of my creaking book shelves and the wife, I was dragged kicking and screaming into the 21st Century and, as I've mentioned to you before, I bought a Kindle.
Now, without wanting to sound like an advert for it, all I can say is what a marvel it's been. My entire book collection and then some, have been 'downloaded' I have every copy of the greatest motorcycle magazine ever, saved, (TRD of course) and am able to read any or all at a moment's notice. Yeah sure you have to make sure you charge it from time to time and flicking through the 'pages' can sometimes be a bit of a pain when looking for the next paragraph, but then when can you zoom into a colour photo to study in close detail the intricacies of a motorcycle's paint work or the wonderful views from around the world, in a paper magazine?
I used to take my kindle to work and read an article or two from the latest TRD followed by a chapter or two from a book at lunch time, with the greatest of ease. Now having become semi-retired or as it is better known, redundant from my work, I can settle in to my favourite chair with the Kindle and a cuppa whenever I like.
So I'd say to Chris, go for it, get your iPad and join this brave new world!
PS, I've ridden through Carmarthen on the way to St David's last year, and must agree that it's a most beautiful part of South Wales.
Looking forward to reading the rest of TRD 183 over the next few days.
Keep up the good work.
Cheers
Nick Lojik
Leeds
Dear Digest,
Thanks so much for the article write up! As a first year festival, we really appreciate all the love from the folks writing about us and we couldn't be happier about how it turned out. Hopefully we'll have you there in person for next year! We just have a few minor corrections for the article if that's OK.
– The MFF isn't an NYCVinmoto event (which just stands for NYC vintage moto). We are members of those groups and they're how we met, but Vinmoto and the NYCVMS have no official role in the festival. Also, our connection to the NYC Vintage Motorcycle Show is that we volunteer for the vintage show along with a ton of other amazing people, but we by no means run it by ourselves. The MFF is our own project though.
– Biltwell (not Biltmore) is only one of our sponsors. They signed on to donate seat pans for me to make the trophies out of and a helmet to raffle off, but are just one of many amazing companies that helped us put on the fest. We had several dozen sponsors on board and ALL of their help is what made the week possible.
– Jack Drury and I founded the event together and it's a complete collaboration between us and with the help from our wonderful panel of judges.
– The Saturday AM brunch panel actually morphed into a brunch screening instead.
Again, thanks so much for your continuing support. Keep in touch!
Corrina Mantlo
We received the email above from the organisers of the Motorcycling Film Festival asking us to correct a few points in last month's feature. Issue 183 was published before the festival actually happened so the list of winners wasn't available at the time but anyone who is interested can read it here  – Ed
Hi Dave,
Finally got around to getting some images of the Silver Jubilee on the road – not well lit due to having Jacci take the shots after work and earlier sundown this time of year, but still a blast to ride! We have loads of roads with lots of technical twisties out in the corn fields and this quick-handling Triumph is a pure joy to ride out on them.
All the best
Gary Ilminen
Lone Rock, WI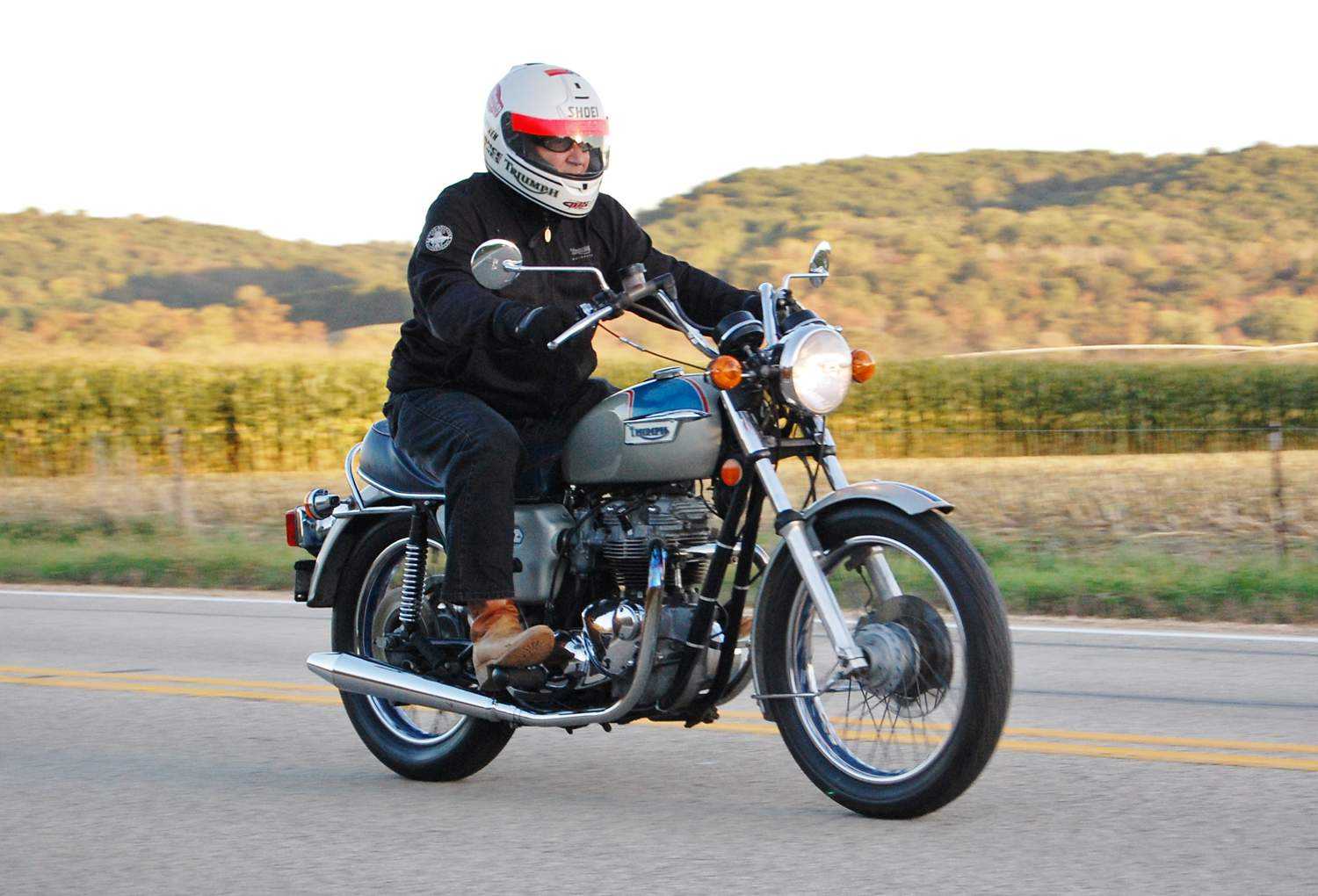 Hi Dave,
Congratulations on a terrific issue 183! It's great to see my missive to you and the images in the PDF, and your continued editorial insights.
The image of the Baron's Speed Shop Triumph salt bike on pages 16-17 is striking and sure makes me look forward to getting back to Bonneville next August for the Bub Motorcycle Speed Trials.
Even the image of the well-worn Katana on page 124-125 is striking in its own been there, done that' sort of way.
Profile of a collision is sobering and might be shocking to some to read, but you did a service running it. So often survival on the street is more a matter of common sense than skill or luck. Lack of common sense can overpower skill and luck combined.
The human body is remarkably tough and resilient, but is no match for overwhelming force, steel and pavement.
The Slimy Crud Motorcycle Gang Café Racer Run was just held hereabouts. A few images are attached to share the fun.
All the best!
Gary Ilminen
Lone Rock, WI
It's always a pleasure to include your letters and photos Gary, not least because they reinforce how easily a love of motorcycles can allow us to overcome the barriers of distance and culture, and revel in the common ground that unites us all – Ed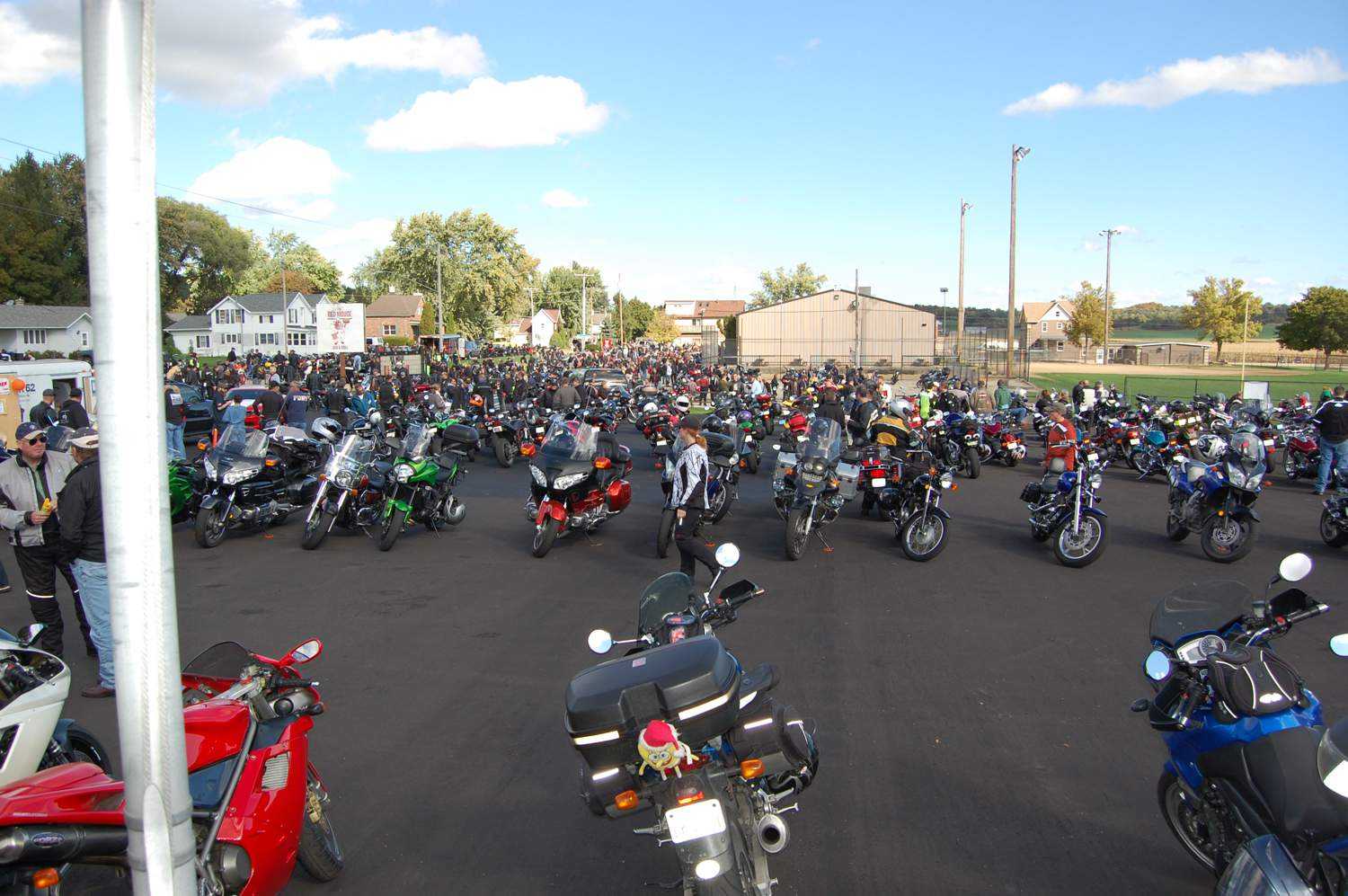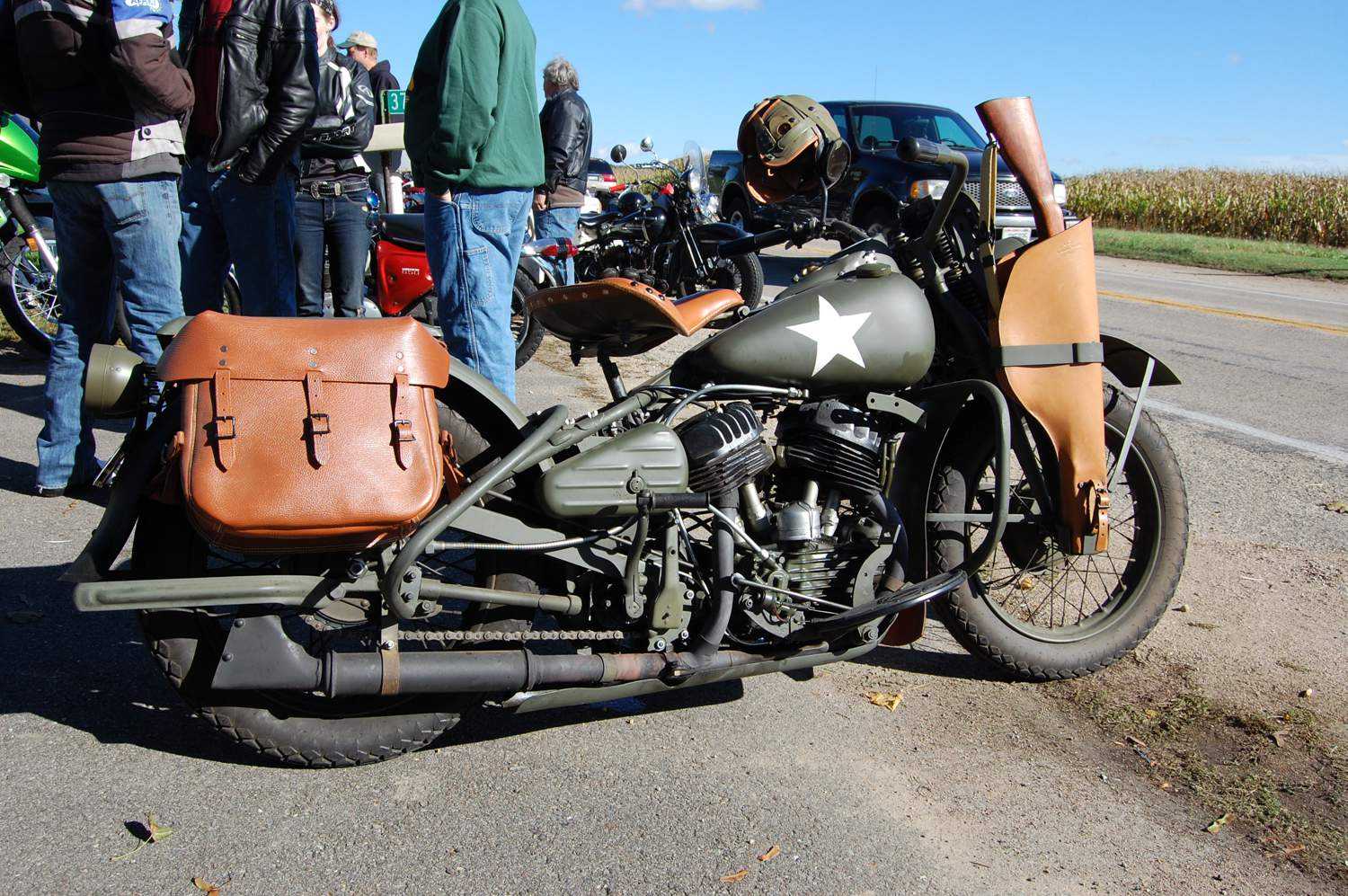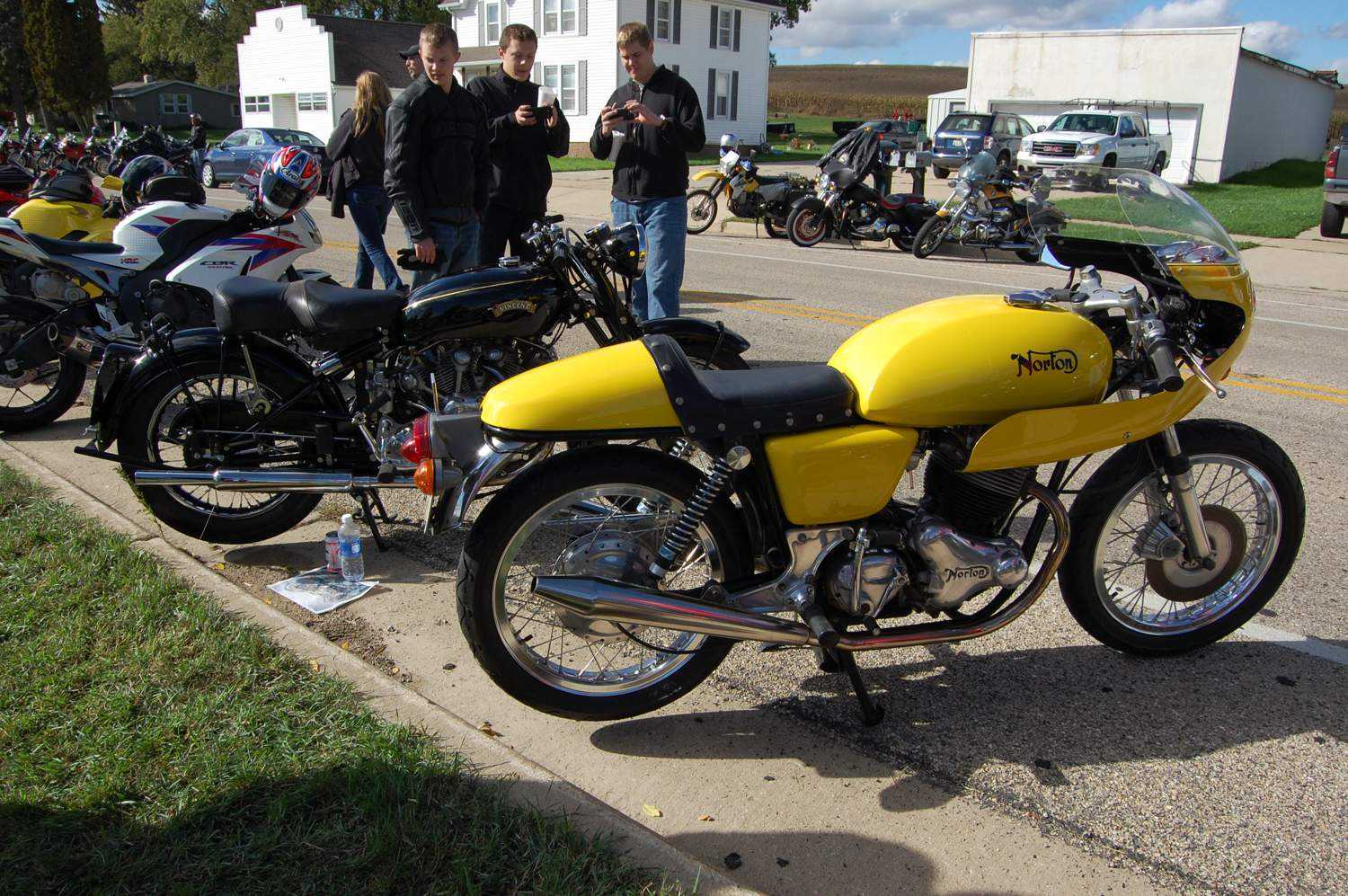 G'day David,
It is probably not appropriate to complain as a non paying user of your mag. I am one of those chaps that just clicks on the PDF button and read the mag offline later. By the way I enjoy the Pommy angle on bike riding and discussions, even though much off it makes no sense to me here in Australia.
Having said all that, don't take the following as a criticism but rather a suggestion on "What other topics could we write about?", since you only had enough material to get 214 pages together 🙂
I am pretty sure you realise that the cruiser bike segment is one of the largest in the motorcycle world and I feel that it is not catered for in your mag enough. If this is deliberately done because that segment is not your thing, then fair enough but if it's just an oversight and you do want to write/review bikes/tell cruiser stories etc etc then maybe you could include a regular cruiser article in your mag.
I am pretty sure that it will be popular since cruisers are, I know I would read that article all the time first.
Keep up the good work and stay upright.
Regards
Joe from Brisbane, Australia
We have nothing whatsoever against cruisers, any more than we have against sportsbikes, mega-tourers, scooters, super-motards, adventure bikes, or mopeds – as long as it has a couple of wheels (or three at a push) and an engine, it's good with us. I guess you'll be reading our cover story, "True Colours", first this month – Ed