Read Time:
5 Minute, 42 Second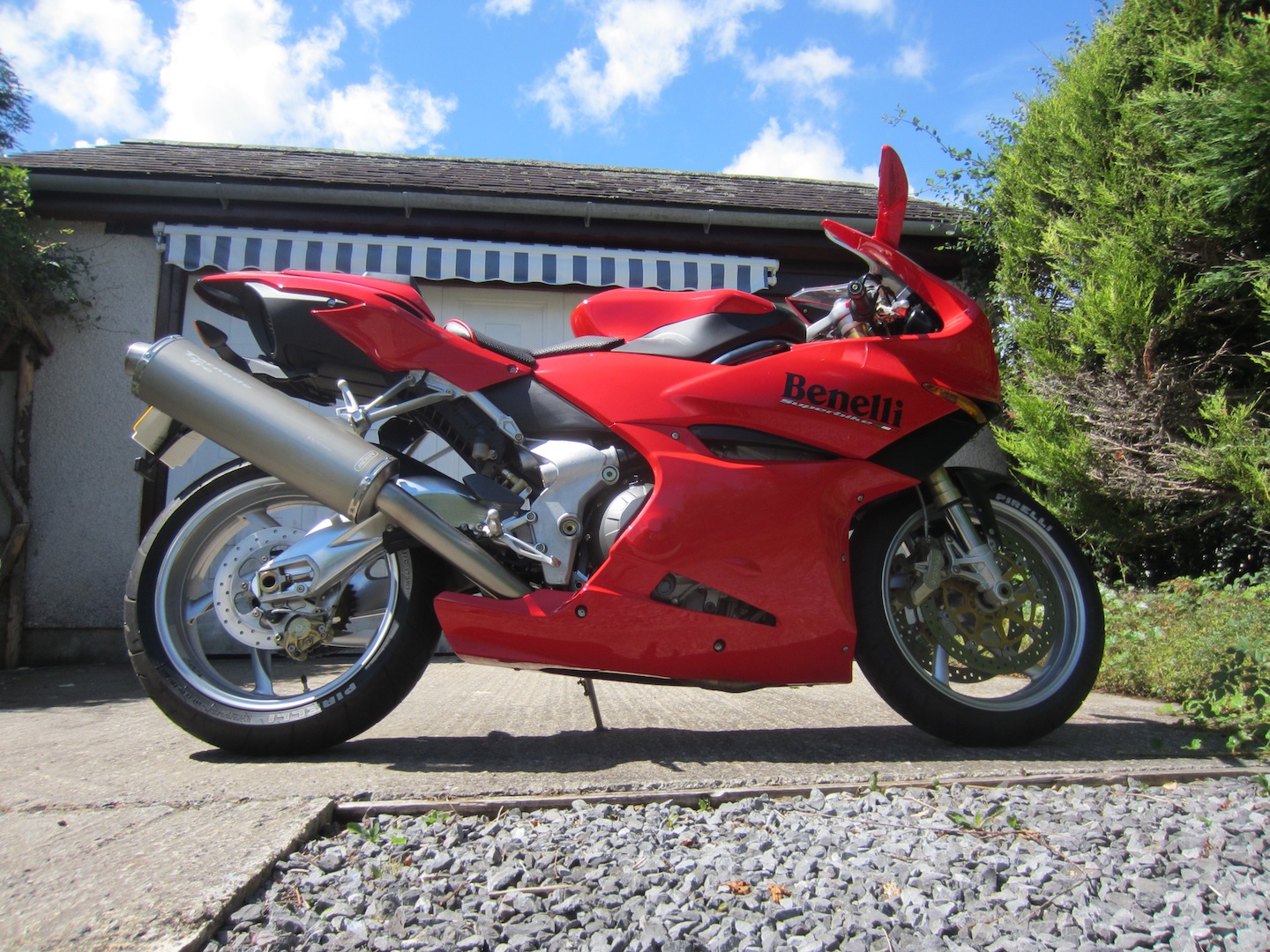 I sat on the floor in the Gents with the hand dryer blowing on my head and realised I had a big problem. In late September, I'd left Dieppe in the early morning, riding in a rainstorm of biblical proportions. The rain continued all the way from Dover so by the time I reached Leigh Delamare Services it had already been a long day. My waterproofs were working but the spray was getting in my helmet. Now I had a gripping headache, car headlights hurt my eyes and I was being hit by waves of nausea. It was the onset of another severe sinus infection and I knew I had about two hours or so to get back to West Wales before the next stage, dizziness, set in. I was relieved when I rolled into the garage, turned off the engine and staggered away to a get a shower and antibiotics and throw myself into bed.
This had been the 4th sinus attack in the year and I felt miserable when, a few days later I opened the garage to unpack and clean the bike. The grim realisation was that my plans for my imminent retirement, touring Europe, were not realistic. I've ridden since I was 16 but now my delight in owning a bike and riding seemed under threat from this recurrent illness. I didn't know what to do. My wife Pat tried to cheer me by reminding me that we had money to replace the bike but there seemed little point. The gloom accompanied me into the New Year.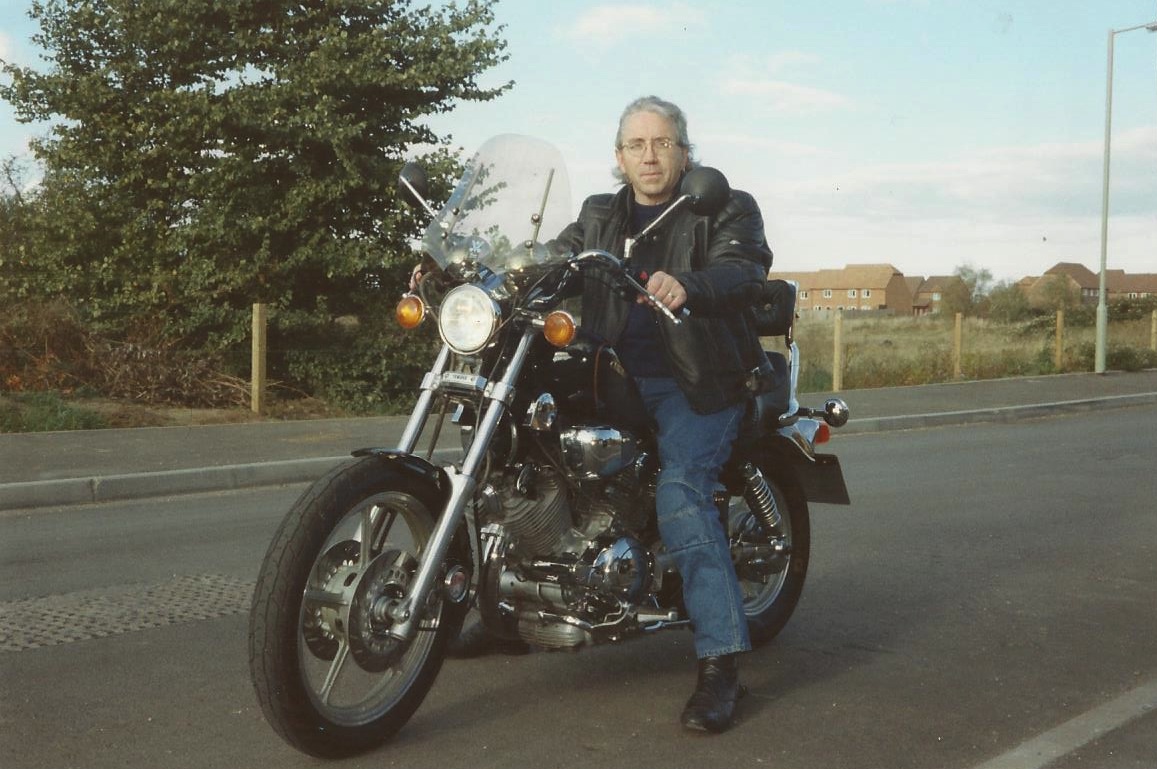 Then something curious happened. In February I went to Race Retro at Stoneleigh and came across a display at the Ace Cafe stand. Wandering round I stopped to admire a road replica of a Kevin Schwantz Suzuki and remarked to my friend that it looked like fun. The owner appeared and he told me that he rode it in the summer, did the shows and had even met Kevin Schwantz who had signed the bike for him.  It was like an explosion in my head as I realised that I might just have a way forward.
When I retired, I could ride any nice day of the week rather than any nice day at the weekend. The odds were much better. If I was going to be restricted by weather why not get a different bike? Pretty well every bike I've ridden has been a big touring twin, mostly Guzzis and Yamahas so I was used to low revs and big torque. I'd only ever ridden a sports bike, a 600, at the Ron Haslam School and had been bemused by the riding position, buzzy engine and lack of torque.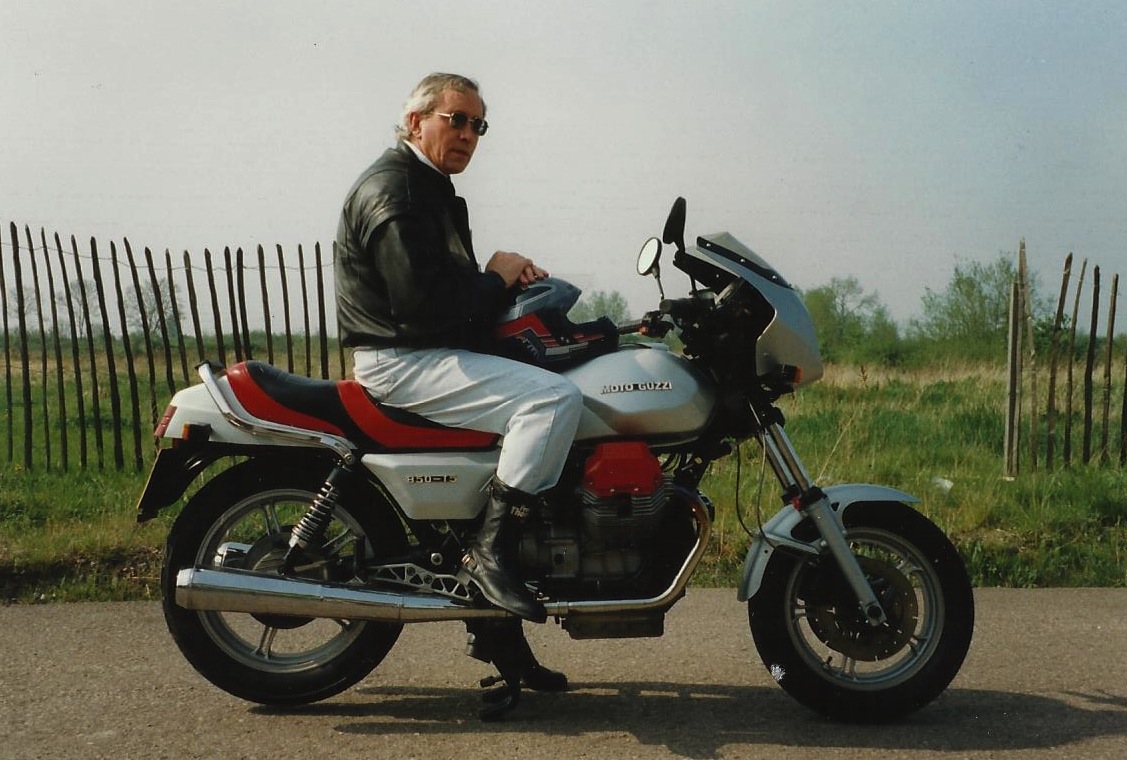 Thing was that I had a memory of the most striking bike I had ever seen, the Benelli Tornado 900 Tre which at launch in 2003 had been £12k but was now £6500. I had kept pictures of it and so I started to do my homework, checking Owners and Technical forums as well as the test reviews. Soon I had a pretty good idea of what ownership would entail. The only decision now was 'green and silver works colours' or plain 'racing red'? Pat chose red and I started phoning dealers. Soon I found one who would give me a good part exchange so for £3400 I was the owner of an exotic Italian superbike.
On the agreed day, which happily was dry, I rode the four hours north and was soon completing the paperwork. I went out to look at my purchase and there was a guy looking at it closely. "Nice bike," he said, "I had a yellow one, £12k, lovely thing until the gearbox seized and put me in hospital. Are you looking to buy one?" I told him I'd just bought it at which point he sucked through his teeth, shook his head and walked away. Suddenly all the assurances I had received about necessary checks and modifications became doubts.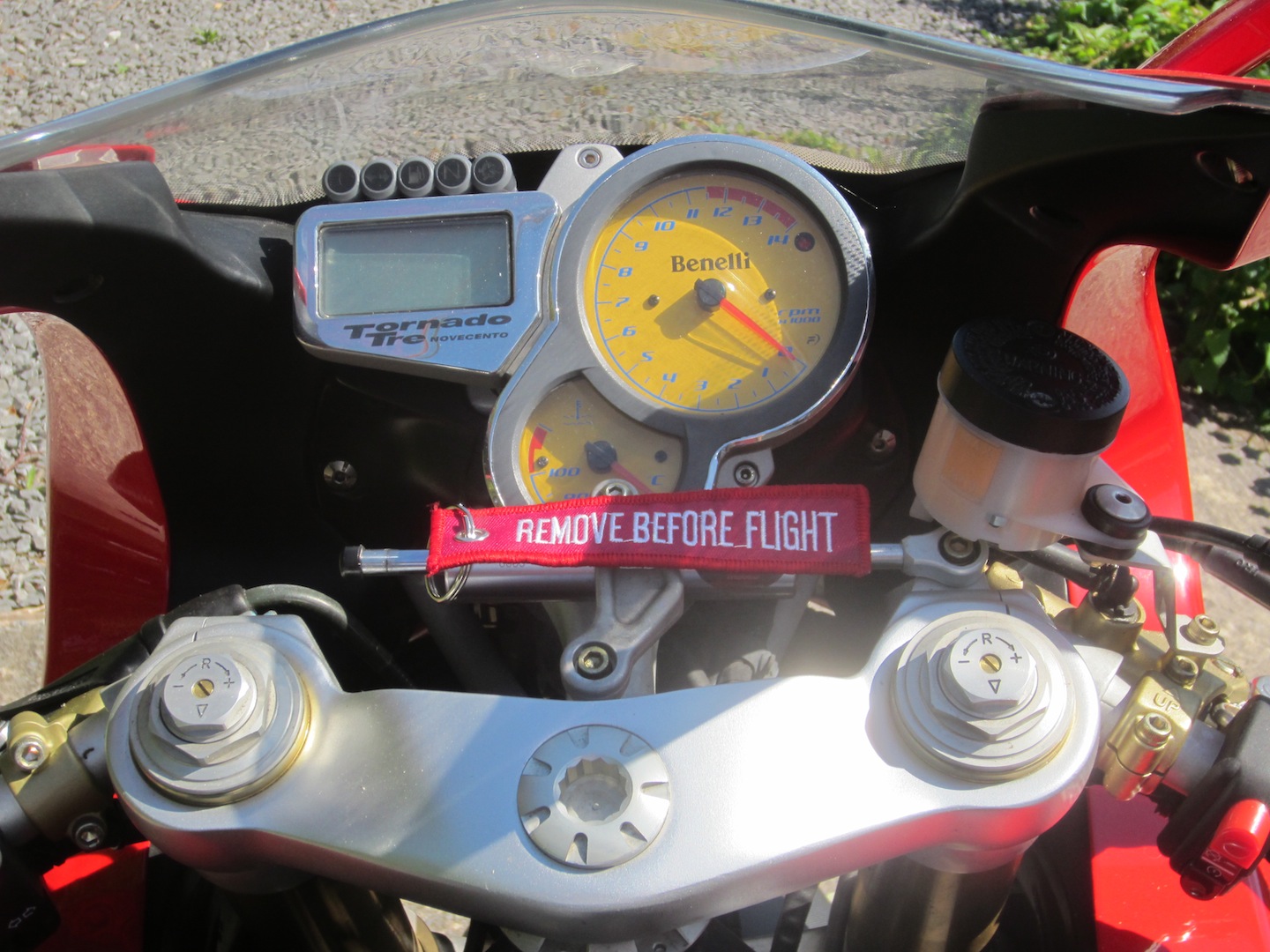 The four hour ride home was terrible. I couldn't get comfortable, the mirrors were rubbish, the stick on tax disc obscured the speedo and I could not find neutral. The clash between great idea and reality became very clear. At home I parked up and took a much-needed beer and my neighbours came over. As they joined me in a beer and admired the machine one of them asked, "If you don't mind me asking, as a person of mature years, shouldn't you be riding something sensible?" My doubts lifted instantly and I replied, "Exactly, that's why I bought it!"
Over the next few days as I cleaned, polished and checked the bike over, I listed all the riding problems I had encountered during the "run in" period and found solutions to them all. I changed the way I rode and the speed I had to ride at for everything to start to "flow". Soon the 600 miles were up and I went to another dealer, which was only 3 hours away for the service. I asked about the key checks and modifications and was told, "Don't worry; it's all covered by the 2 year warranty." I was beginning to imagine making a warranty claim from a hospital bed! To cap the day I rode home in heavy rain, and yes, I was sick again.
I realised that I had to address my doubts so I went to Bennetts of Barnsley, who were highly rated by members of the Benelli Forum. I explained my concerns, matched my checklist with theirs and booked the bike in. I soon had it back with a DVD showing the work undertaken and a written list of the checks and modifications, which, despite the seller's assurances, had not all been done. Great guys, great service and not expensive. But I did have one more expense; the Benelli came with 7 year old Dunlop D207 tyres. Not ideal but a builder's nail through the rear tyre prompted me to buy some new Pirellis.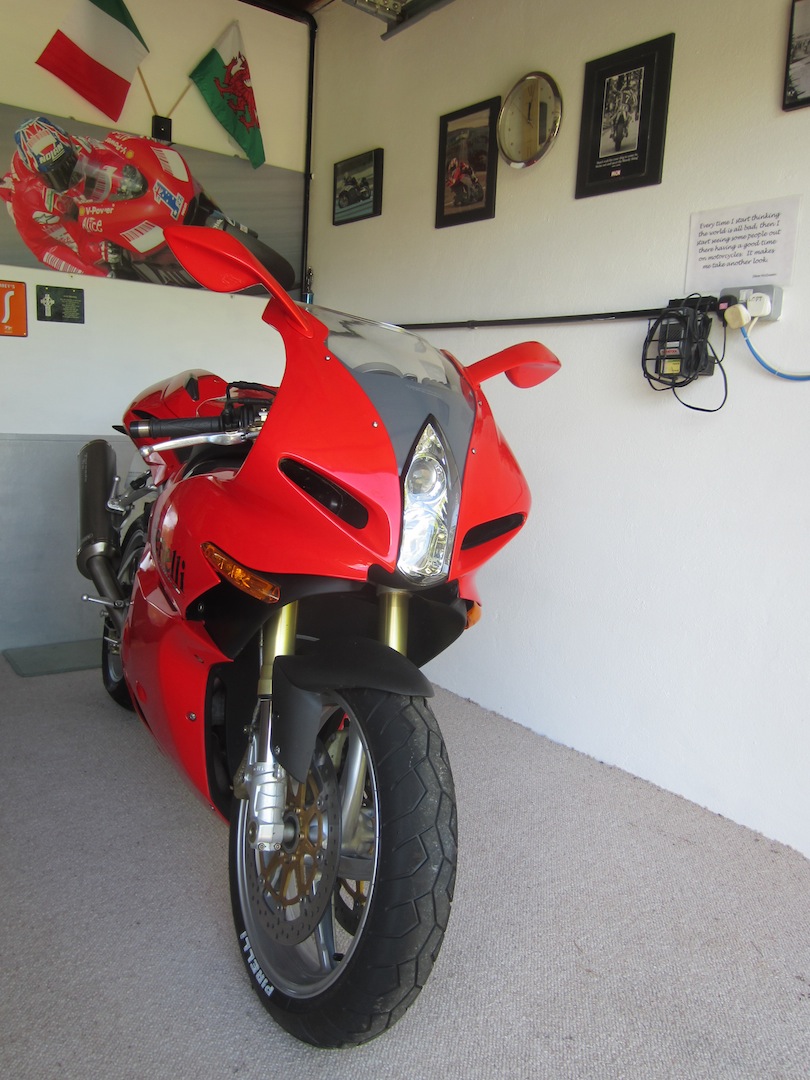 Now I could ride with confidence and as the miles have increased so has my comfort and enjoyment. The Benelli, in particular the suspension and brakes, are higher spec than anything else I have owned. To misquote an old cigarette advert "You are never alone with a Benelli". Stop to refuel and folk come over, always with one of three comment "Nice bike", "Wow, I've never seen one on the road before", "So you took the risk, how is it?"
If you see, or pass a Racing Red Benelli on the roads in West Wales, exhaust note booming back off of the hills, that's very likely to be me, enjoying my motorcycling to the full, despite everything.
Wyn Edwards