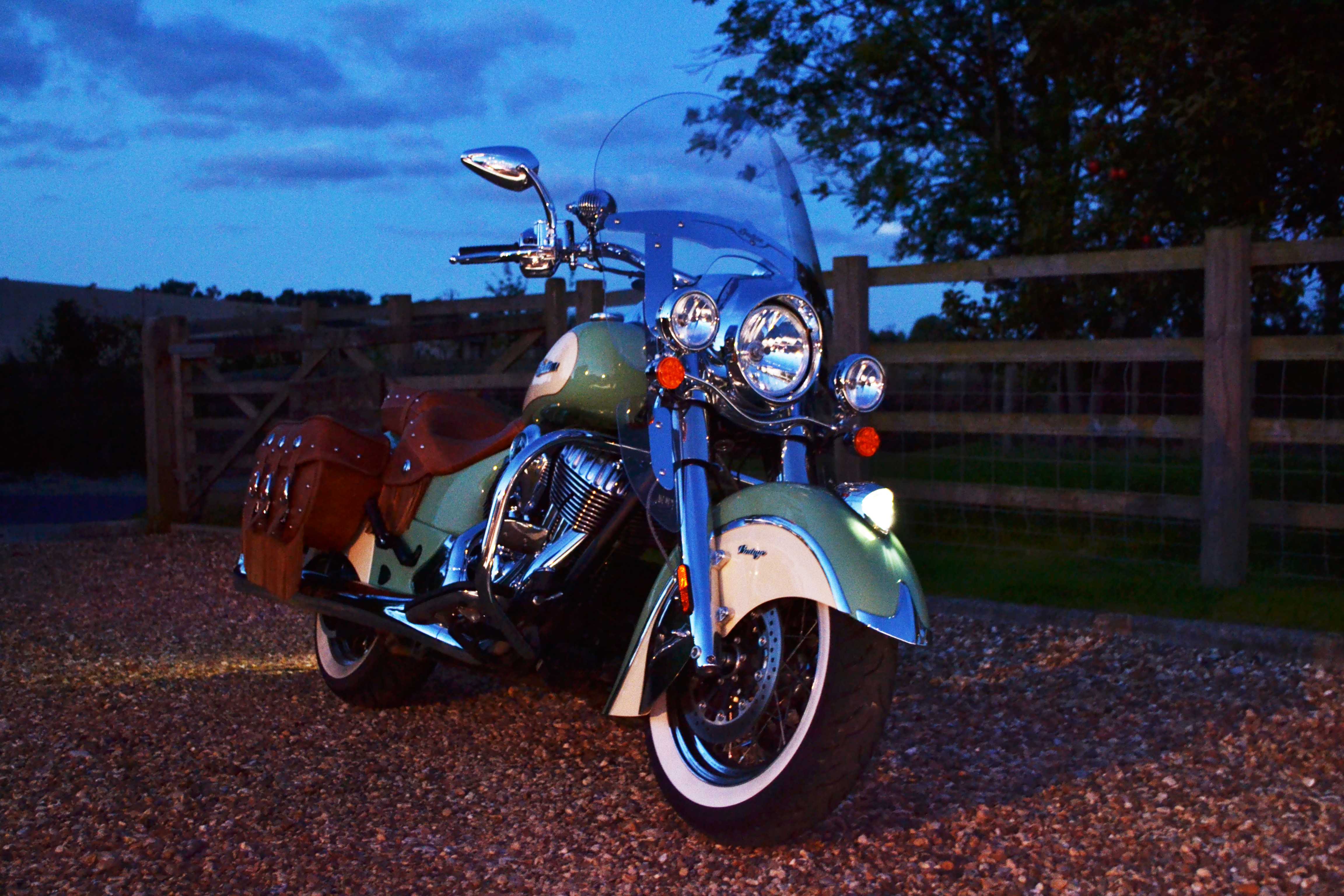 0
0
Issue 191 of The Rider's Digest is available to download absolutely free in Adobe PDF form from the online shop right here.
In this 154-page issue we road test the Indian Chief Vintage, spend the weekend at Assen with the True Heroes Racing team, and interview sidecar builder Mike Richards and BMW custom specialist Kevil's Speed Shop among many other highlights. This issue also marks the return of the 'Amelie Summers' column, whom long-term fans of the Digest will remember from the monthly printed issue days.
Check the contents page below for the full hit. As always, this is the best motorcycle writing on the internet.
The Cover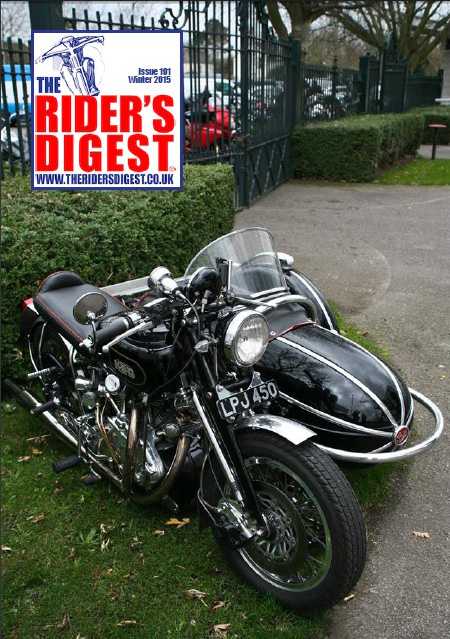 The Contents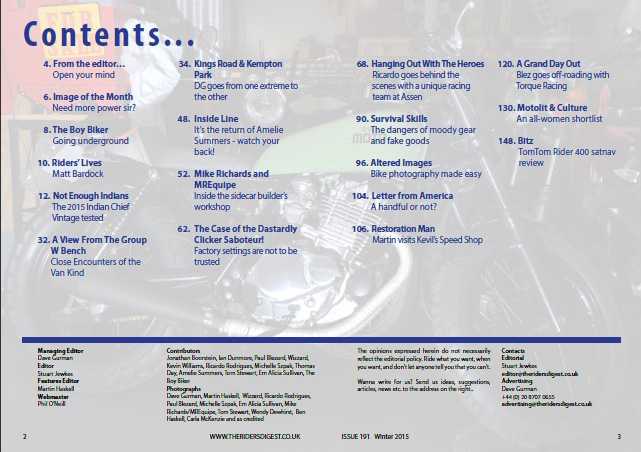 Download the full issue in Adobe PDF form right here.