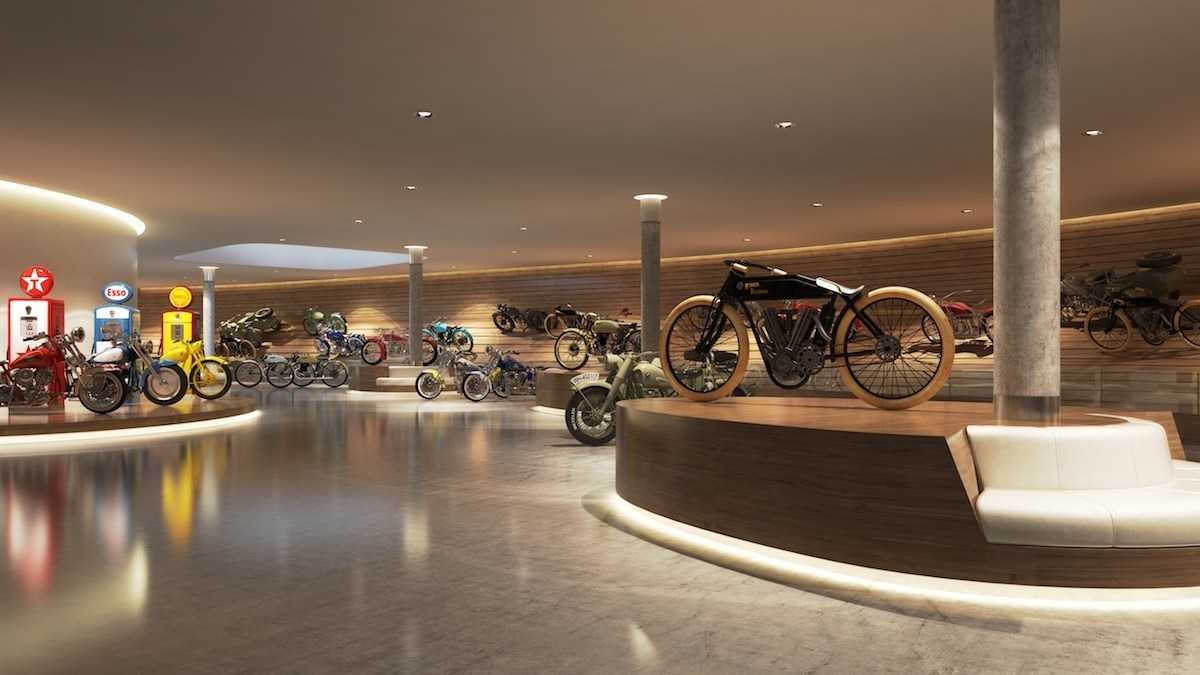 Read Time:
3 Minute, 47 Second
A Rider's Digest Exclusive
In spite of a rock solid reputation for straight talking, honesty and integrity that stretches back to 1997, The Rider's Digest rarely seems to pick up invitations to the big bike launches. Of course it could well be that we don't end up on the list precisely because of that rep; because we established a long time ago that we can't be relied on to bash out the sort of fluff job that the big publications do so well (and so regularly).
I can only assume that HonSuYamaSaki or TriBMCati must have been introducing a brand-spanking, all-new, completely-revolutionary model, to a slavering press in the French Corniche, the Hana Highway or some other frightfully exotic location, because as it turned out I was the only member of the motorcycling media who showed up for the UK launch of the Top Mountain Cross Point.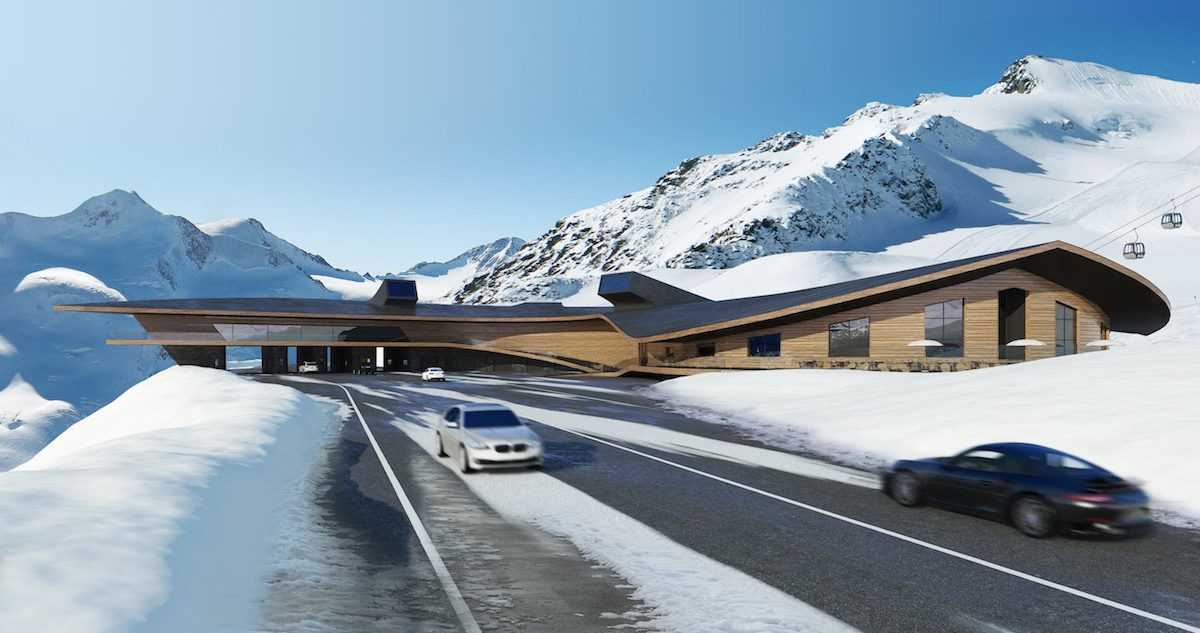 The all-new 23 million Euro, 'multi-functional complex' is located 2175 metres above sea level in the Austrian Tirol but the event took place almost 2000 metres lower (and 550 miles to the north west) on the 38th floor of the Gherkin in the City of London.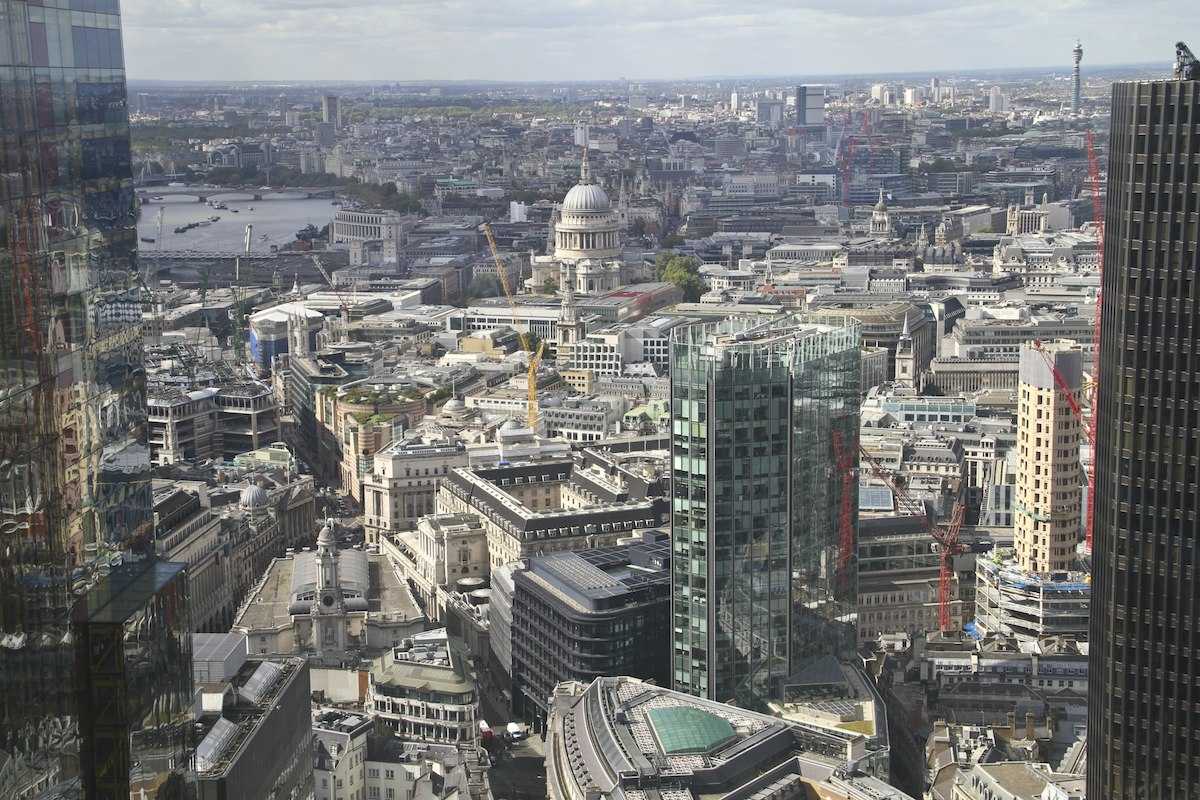 The resorts of Obergurgl and Hochgurgl (really don't even bother trying to pronounce them) are best known for their winter sport facilities, consequently most of the other people in the room were travel journalists, with an emphasis on skiing (which was underlined when one speaker asked how many of them had been on their slopes and just about every hand went up – and then again later, when Attila Scheiber said that Giacomo Agostini had been present for the groundbreaking and only one of them showed any sign of recognition!) but their location in the foothills of the spectacular Timmelsjoch High Alpine Road, makes them a prime location to catch the motorcycling trade in the warmer months of 'the riding season'.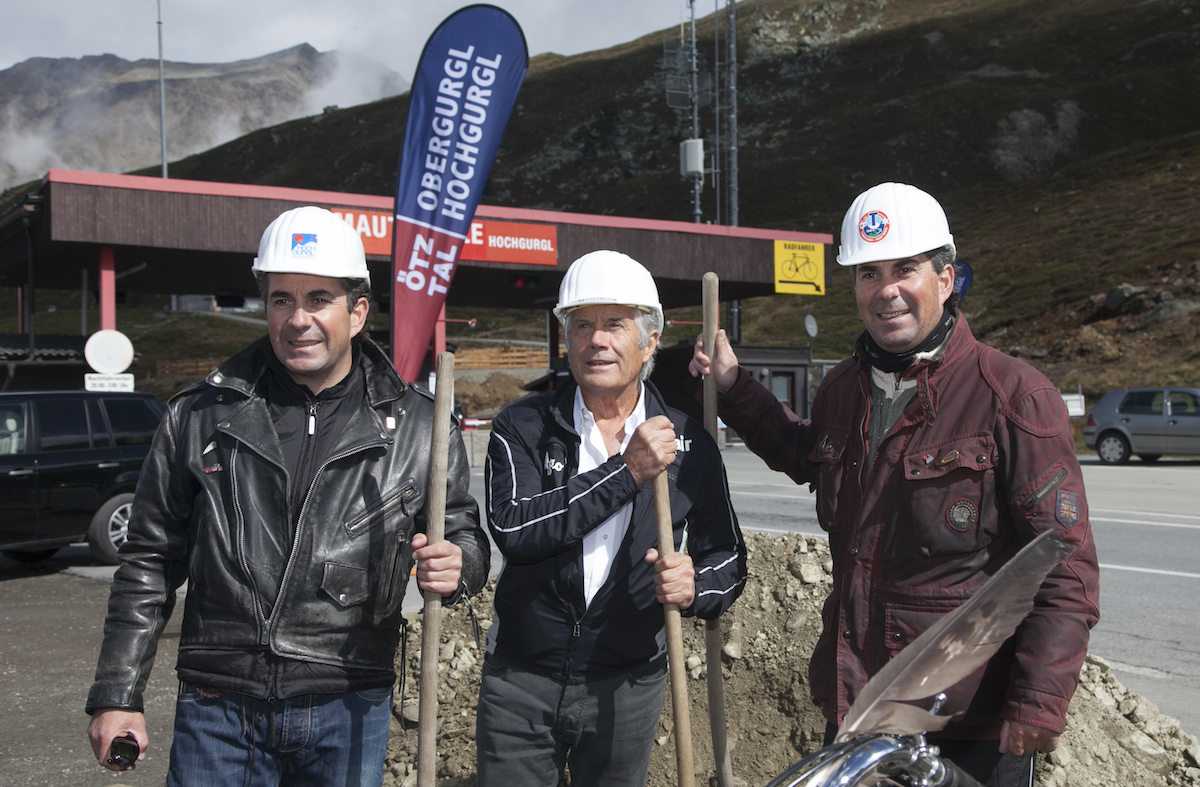 Which is why motorcycling maniac Attila and his equally bike mad twin brother Alba decided to include Europe's highest Motorcycle Museum alongside the building's other facilities – a restaurant with seating for over 650, a gondola mountain lift with the capacity to move 2,400 people an hour and a toll booth. Well that and the fact that it will provide them with somewhere to display the 170 bikes they own between them.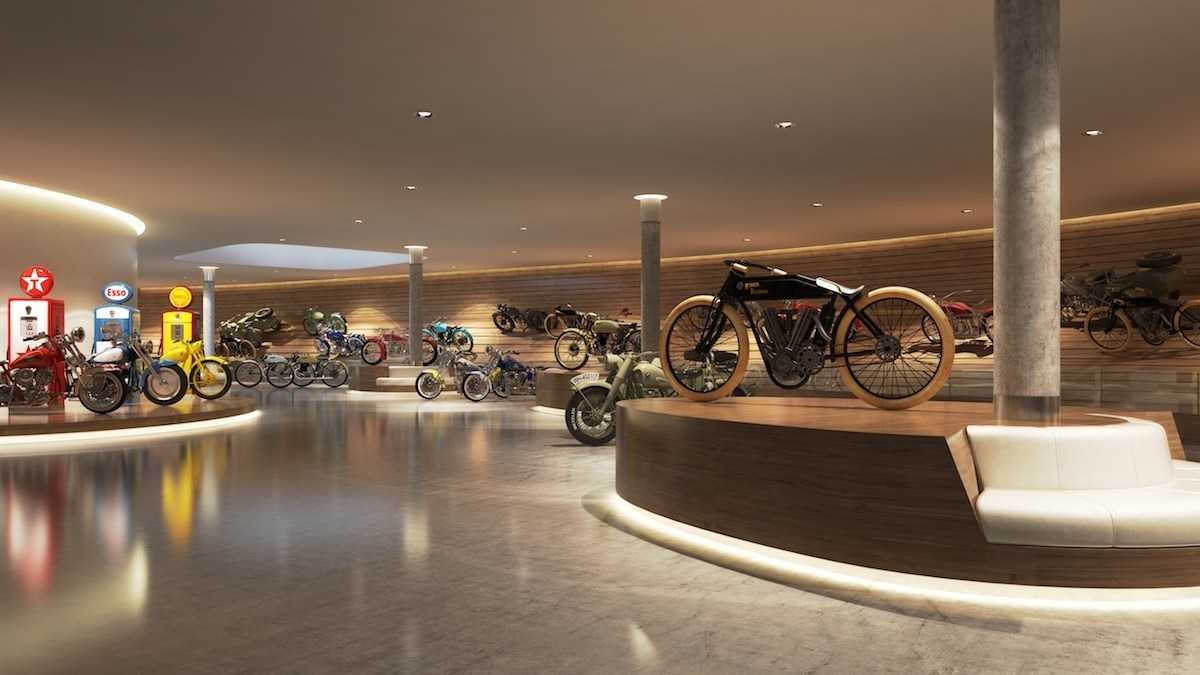 That's right, they have one hundred and seventy machines of various vintages and fully expect to have two hundred by the time the museum opens in April '16. Their collection includes classics from A.J.S., BMW, Brough, DKW, Ducati, Guzzi, Harley, Henderson, Honda, Indian, Matchless, MV, Norton, NSU, Sunbeam, Triumph, Vincent, and Zündapp (to name but a few); they will also be displaying an MV that belongs to Ago and for the sake of anyone who enjoys 'modern' four wheel classics, they've got a Lotus 23B, a Ferrari California Spider and a Porsche 959.
The architect who conceived the stunning building, Michael Brötz, is yet another motorcyclist. He only heard about the plan to build the complex when he ran into Attila on a hand-shifter rally a mere three weeks before the closing date for submissions; but although all of the competition had had as many months to get their blueprints together, Michael's design was the clear winner. Once I'd explained what the word meant, he agreed that it was indeed a serendipitous meeting.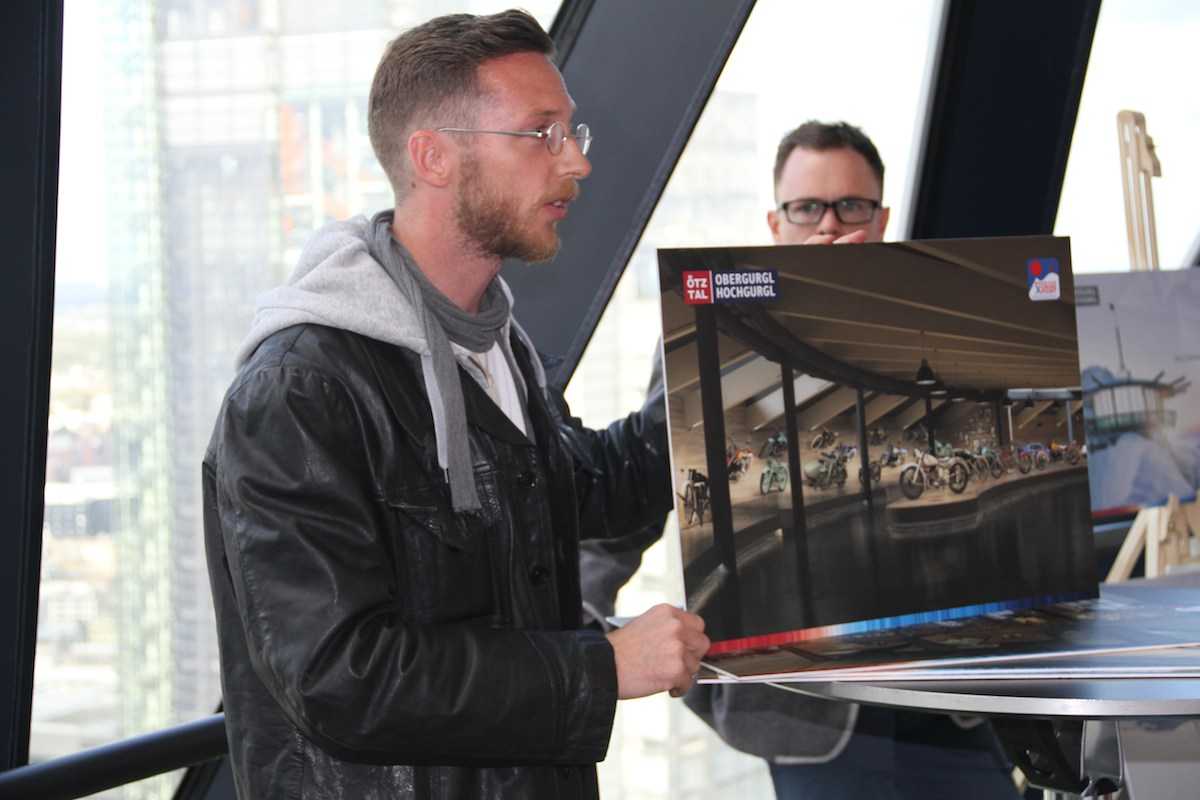 The Scheiber brothers have been aided and abetted by Mark Upham, who aside from being the CEO of Brough and an all round British classic expert, is also an Austrian resident, so he is perfectly placed to curate the museum. Mark is pictured below with eight times world motorcycling champion – and contemporary of Ago – Phil Read MBE, who turned up just as the presentation finished and they started handing out the canapés (you gotta love teeny hamburgers!)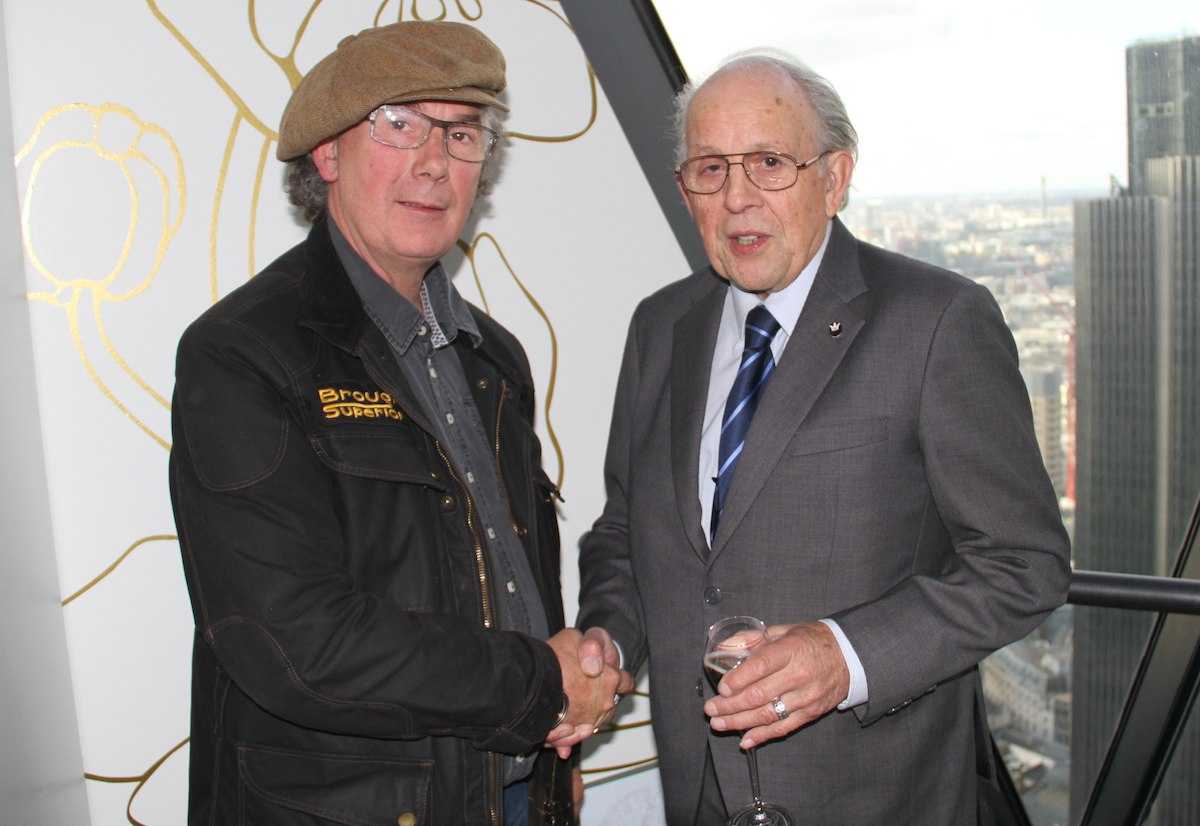 The Top Mountain Cross Point will be open for skiers from November and the motorcycle museum, with its 2600 m² of exhibition space, will be officially opened by Giacomo Agostini on the 8th of April next year.
The Rider's Digest has already been invited to attend that auspicious occasion; it will be interesting to see if the mainstream media has managed to catch up by then – watch this space.
Dave Gurman